When it comes to cooking, you can have triumphs from a complicated ingredient-laden recipe or from something so incredibly simple. This DIY Homemade Sriracha Salt is one of those triumphs!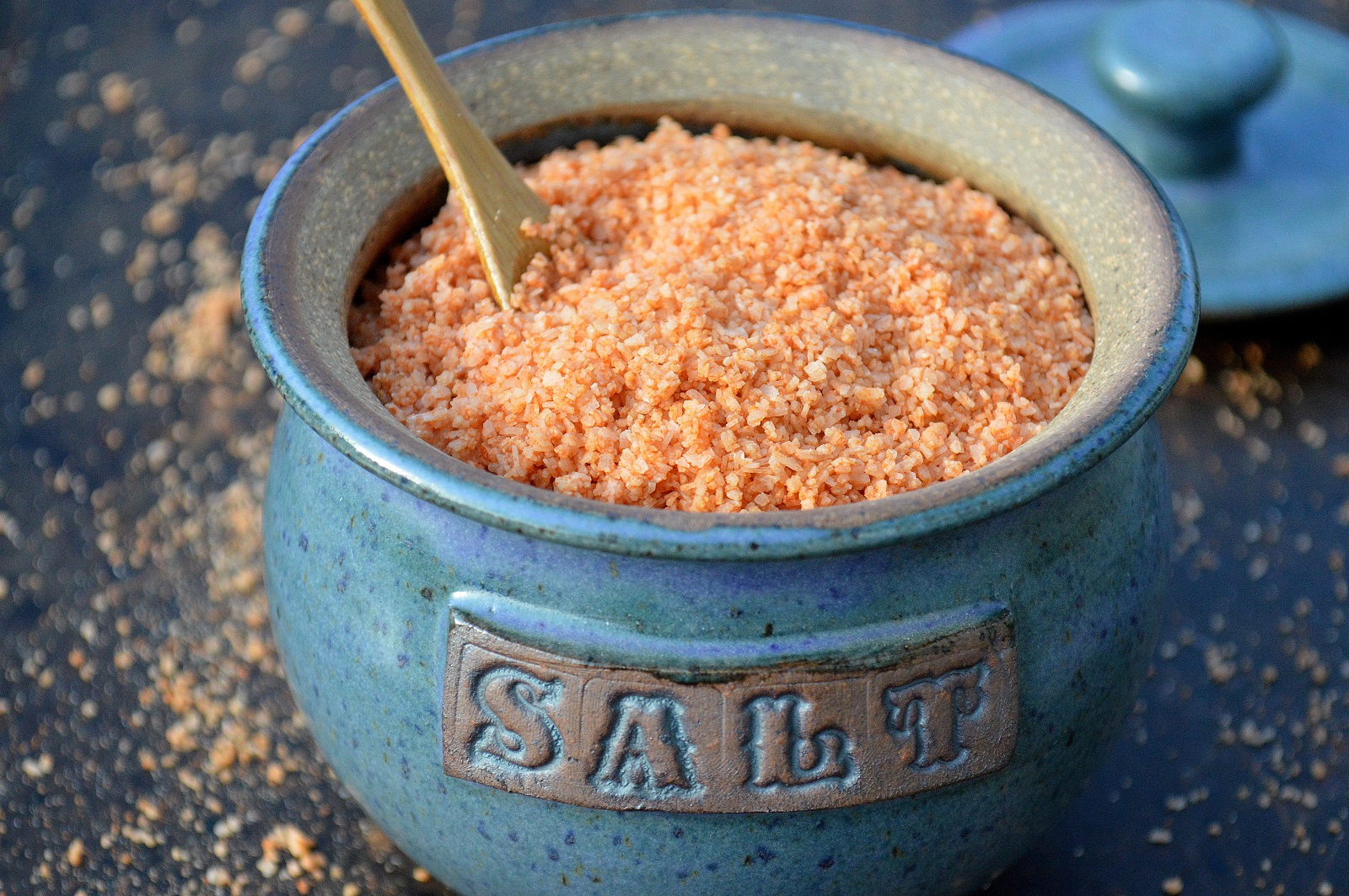 The holiday season has arrived and many of us are making lists upon lists of who to buy for, what to buy, what we have, what we'll cook etc. One way I like to slow it all down is by making food gifts for the people in my life. It's personal, it means just a little more in my opinion and often it's memorable. Plus, I always get the kids involved, which I love!
I love Sriracha, and I love salt. I know I shouldn't love salt…however I do! I literally crave it. My body must need it or something. I'll pop in the kitchen some days and pop a pinch or two in my mouth and Sriracha Salt is a favorite! For years I had been buying it when I visited Chelsea Market in NYC, then I thought…Col! Make it! So I did! This DIY Homemade Sriracha Salt is great on potatoes, meats, veggies and watermelon too! It lends the perfect amount of spiciness to anything. It's so stinking good!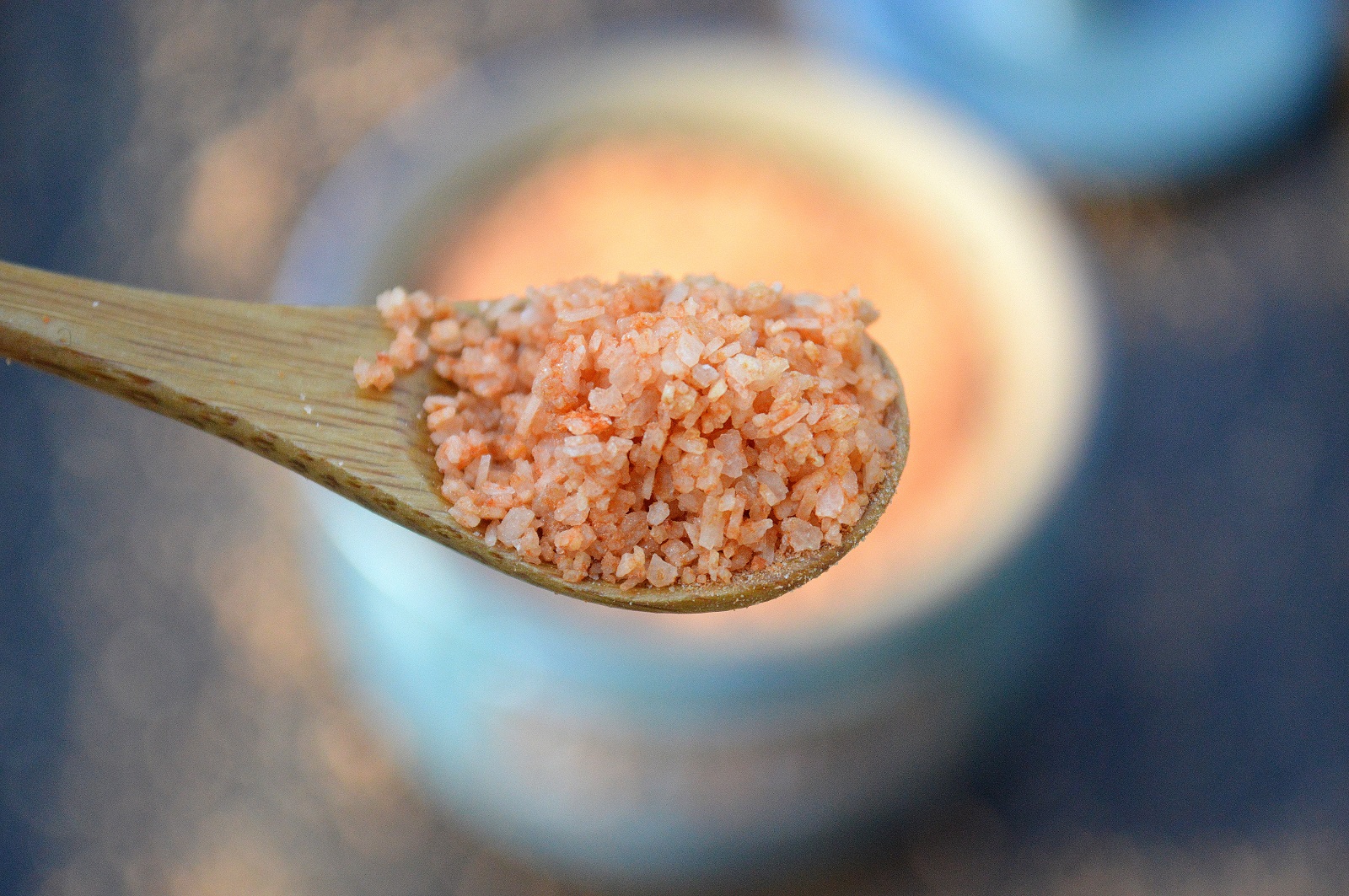 Making DIY Homemade Sriracha Salt is so easy too! All you need are (yup you guessed it!!) kosher or sea salt and Sriracha salt. After the salt has dried, pack it in a mason jar or a salt cellar and it becomes a fantastic holiday or hostess gift!
You may also enjoy making Bourbon Cherry Pie (or Cheesecake) Cherries, Homemade Chocolate Moonshine or Quick Jalapeno Relish for food gifts as well!
I hope you make this DIY Homemade Sriracha Salt, gift this, enjoy this yourself and it's ok if like me, when you pass it by…You take a pinch or two!!
Tips when making homemade flavored salt:
Mix firmly and quickly in a bowl
Quickly turn out on a parchment paper lined baking sheet
Stir halfway through baking
Allow it to sit in oven overnight with door ajar or in the open air before packaging up
If you wish your salt to be finer, give it a quick pulse in a food processor
Try this with:
Tabasco
Cholula
BBQ
Worcestershire (only 1 TBS of that)
Or whatever idea you may have
Tag me on Instagram or Facebook when you make it…I'd love to see your creation! Tag me @SouffleBombay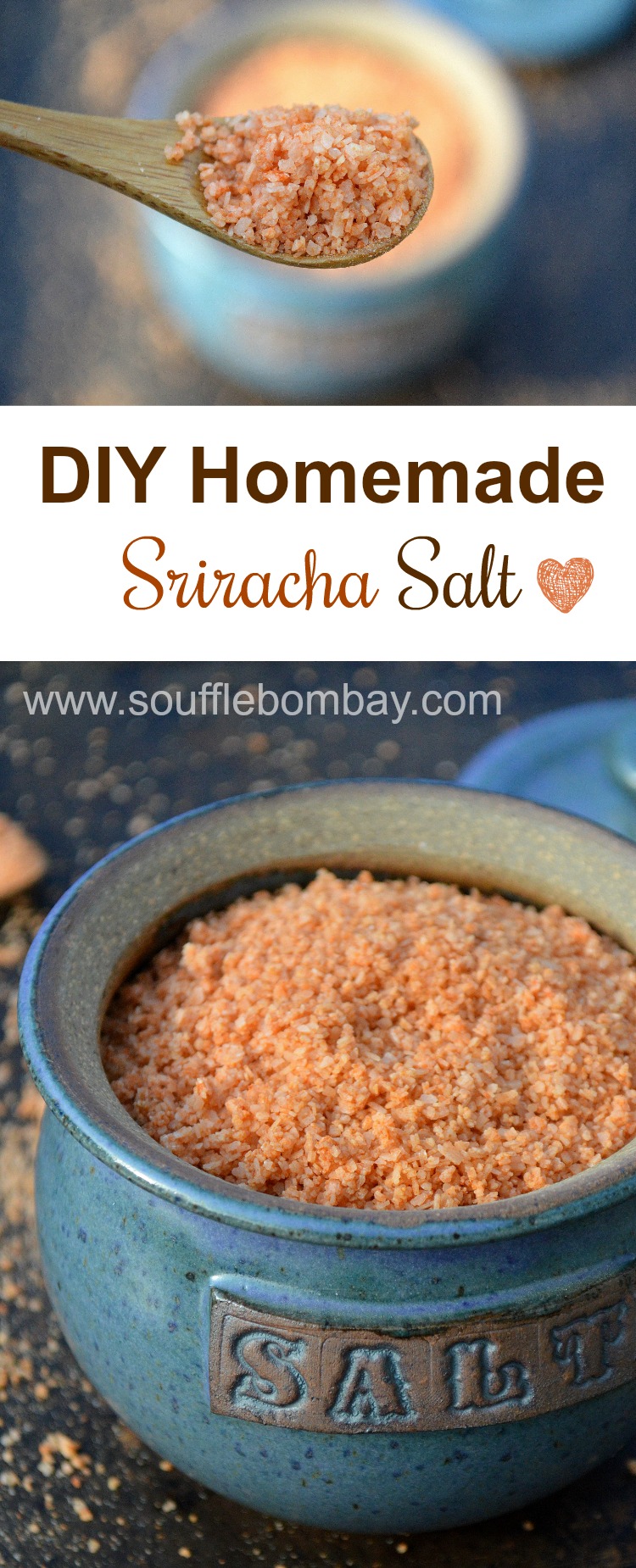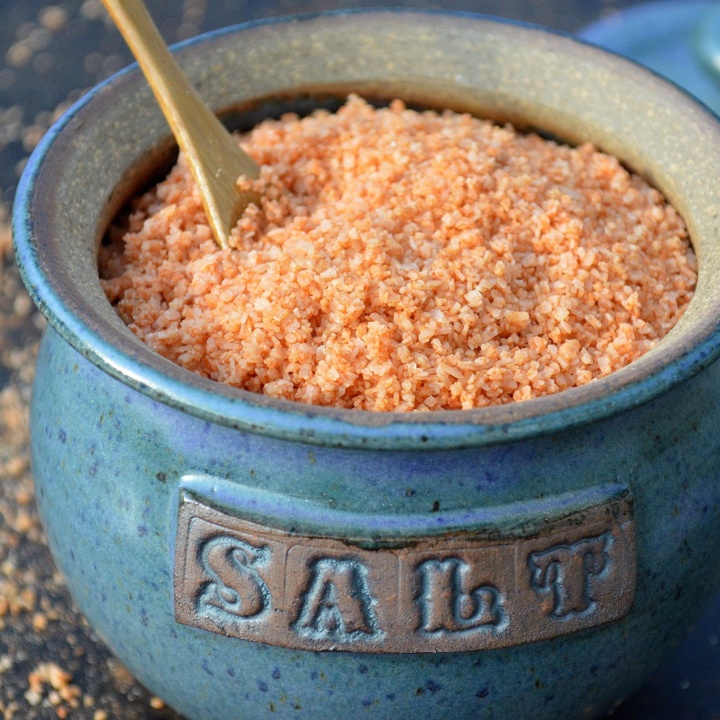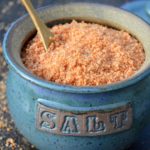 Print Recipe
DIY Homemade Sriracha Salt
Ingredients
1

heaping cup of Kosher or coarse sea salt

1/4

cup

Sriracha
Instructions
Preheat oven to 250 degrees.

In a mixing bowl, combine salt and Sriracha, quickly mix until fully combined.

Scrape it out onto a parchment paper-lined baking sheet.

Using a spoon, push the mixture all around the baking sheet, spreading it all out.

Pop baking sheet into the oven and immediately lower heat to 200 degrees.

Set timer for 10 minutes.

Halfway through, quickly remove baking sheet and stir salt around again.

Place in oven. Once the timer goes off, turn off the oven (don't open the door) and leave the salt in the oven overnight.

In the morning (or 8 hours later) dump salt into your food processor and give it a few pulses to break up any clumps.

Package for a gift or store in a salt cellar or mason jar until ready to use. Enjoy!!