I seriously enjoy making homemade food gifts, its just so satisfying to me. I have a number of recipes for food gifts on my site. Today, I want to show you how to make Homemade Vanilla Syrup for coffee.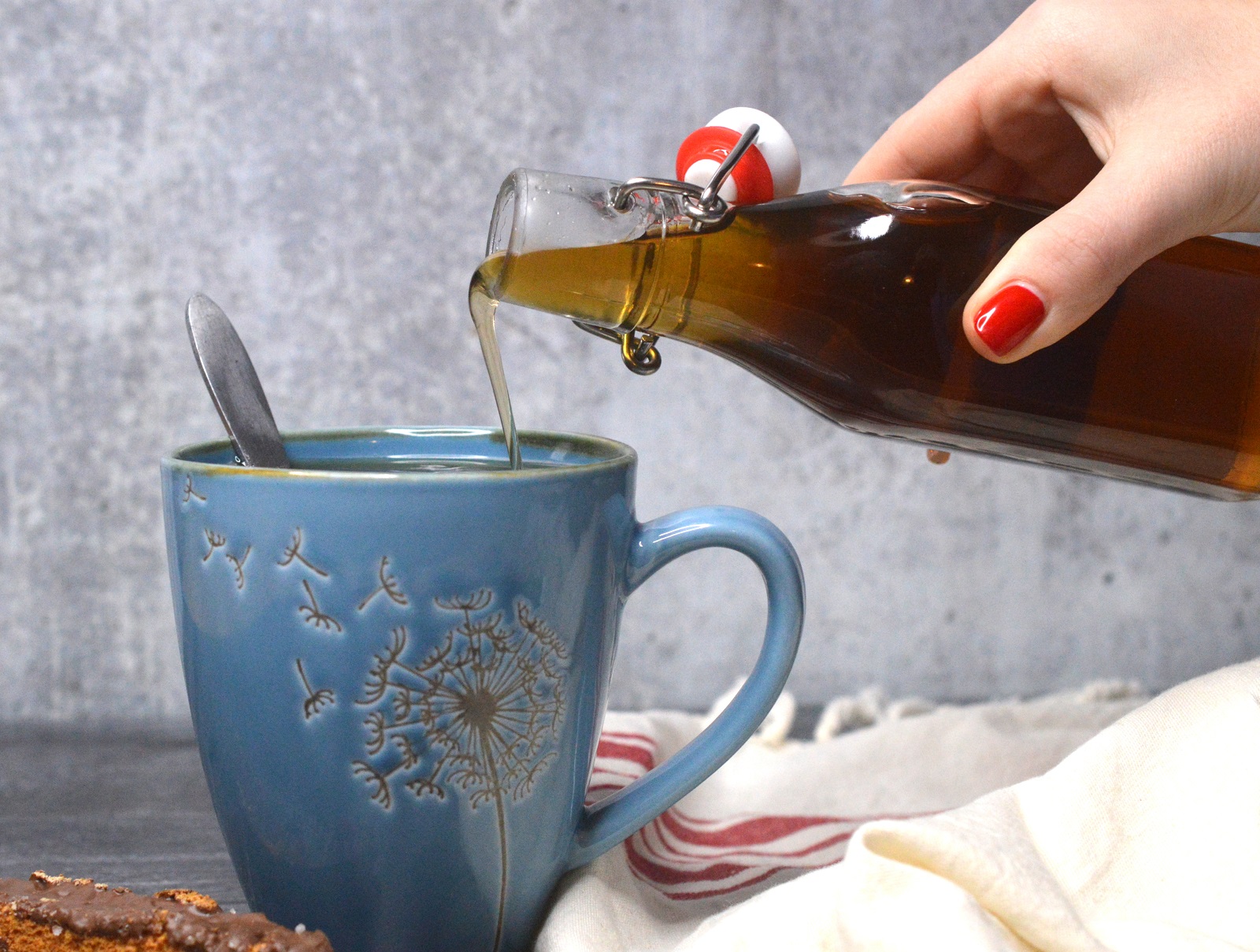 What can I use Vanilla Syrup for?
Flavor your coffee either hot or cold brew, cappuccino or latte. Or flavor iced tea or iced tea with it. Drizzle homemade vanilla syrup over ice cream, pancakes, French toast or waffles. My daughter likes to add a bit into pancake batter. Yum!
You can also flavor club soda with it or add it in place of honey or sugar to dessert recipes. Use it in cocktails, in iced tea, to make your own vanilla Coke/Pepsi, or whatever you dream up!
I have drizzled homemade vanilla syrup over fresh fruit, added it to oatmeal and I have brushed the top of pound cakes and Hot Milk Cake with it as well. SO many uses!
I've been making this vanilla syrup recipe syrup for years and years. It was one of the earliest recipes on my site, back in 2010.
What I like about making vanilla syrup myself is that I can control the sweetness and the ingredients.
I do not make this as a 1 to 1 ratio of sugar to water as you would a standard vanilla simple syrup. I don't think that much sugar is necessary. If you want your vanilla syrup even sweeter, by all means, go ahead and add more sugar.
How Long Does Vanilla Syrup Last?
This will last 3-4 weeks if stored in a sealed jar in the refrigerator. I have often left it out on my counter for a week until its gone with no issues. It's so easy to make I make it in small batches.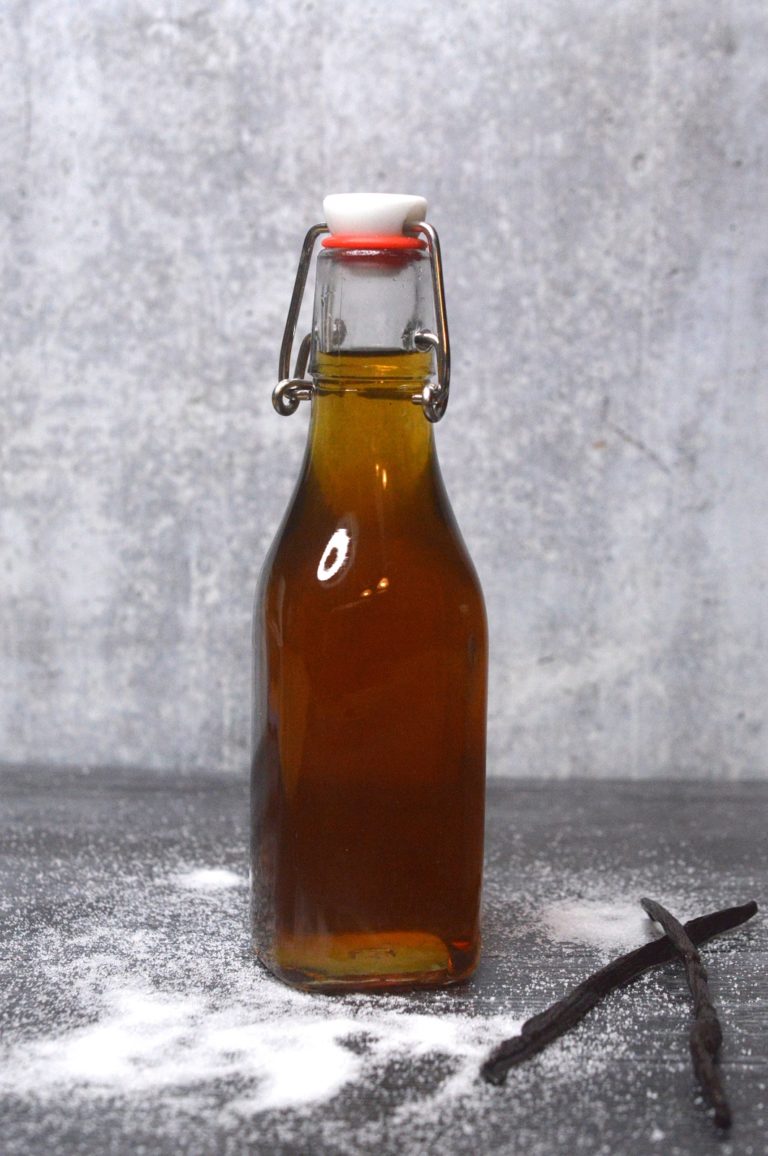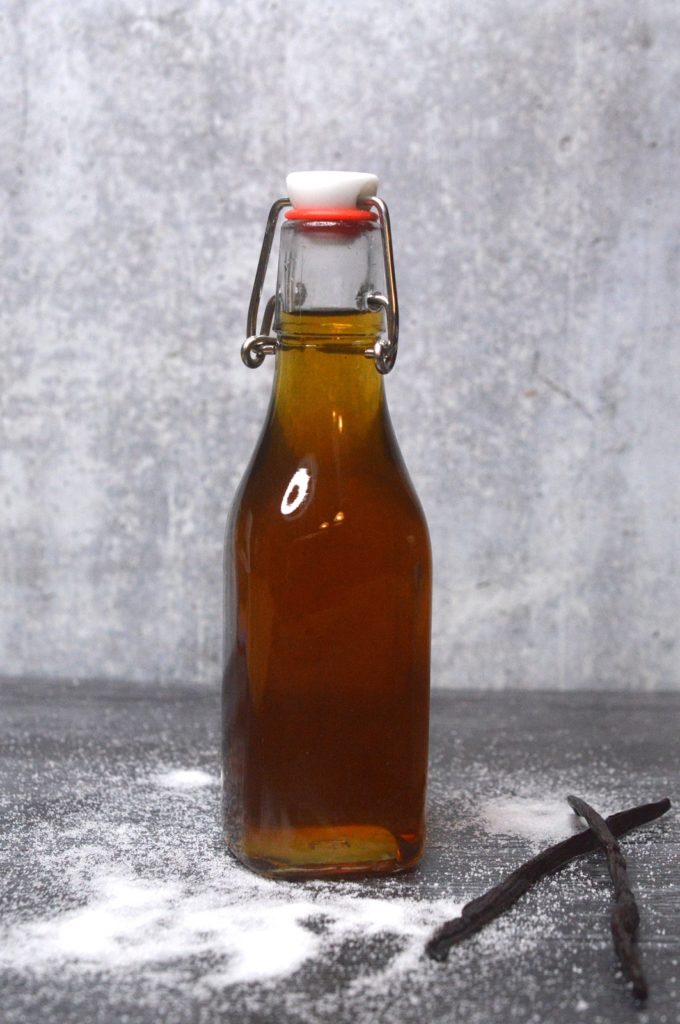 Ingredients
It couldn't be easier! All you need are a vanilla bean or two, sugar and water.
I actually like to use up any old dry vanilla beans for this if I happen to have them around. I have the best of intentions when I buy vanilla beans however I forget about them and they dry up.
If you have recently scraped out the beans from a vanilla pod you can use those as well.
Variations
You can tinker with the sweetener you choose to use. I use a mix of white and brown sugar however you can use, part honey or agave in place of sugar.
If using agave, I would do a 1 to 1 ration. Boil your vanilla bean for 5 minutes in the water and then stir in the agave. Allow it to sit until fully cool, open the beans if you like and scrape out the seeds.
If you want these little bottles to keep your syrup in, this is where I purchased them. 
If you want a thicker syrup, you can add more sugar than water as well. If you want to see the little beans floating throughout your syrup, read the notes in the recipe to see how to make that happen.
Tips
Sterilize jar(s) with hot water before placing vanilla syrup in them for gifting or storage.
Store vanilla syrup in the refrigerator. Refrigerated it will last 3-4 weeks (unless you use it all first!)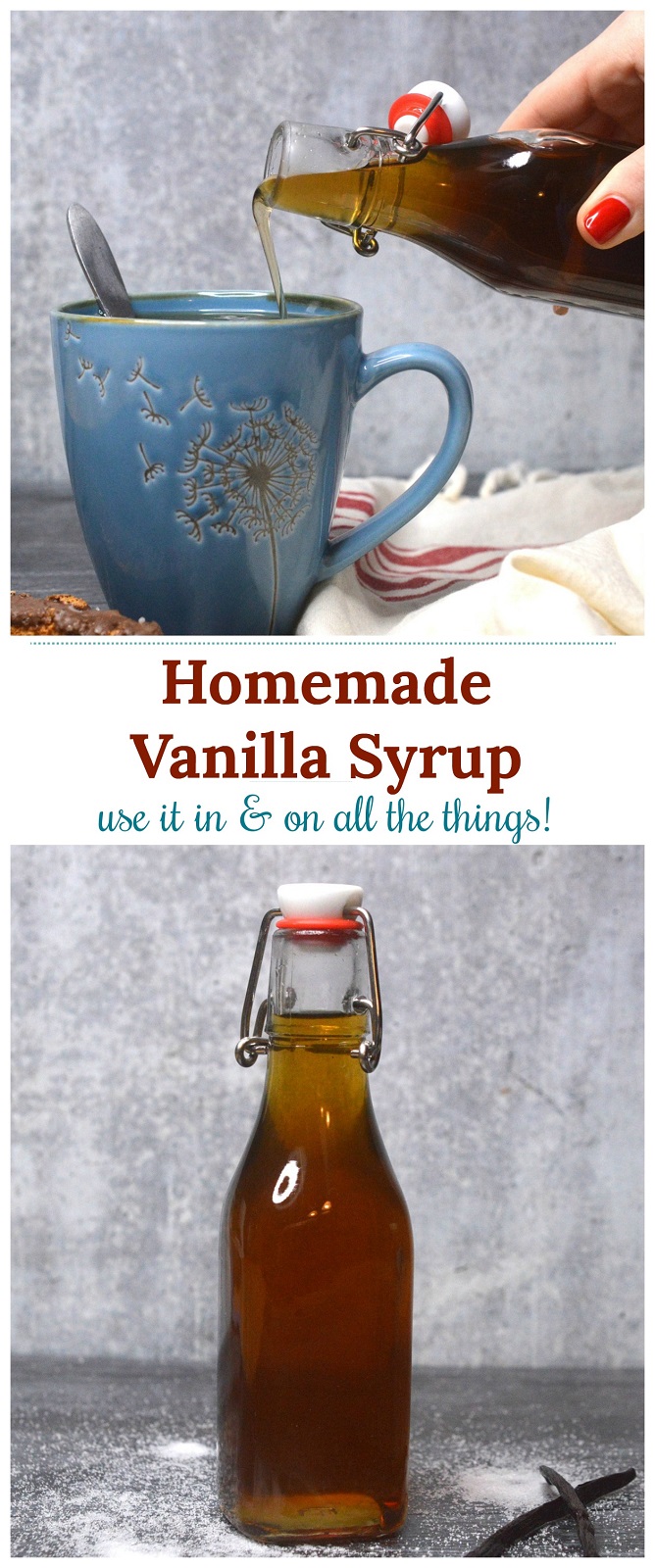 Enjoy creating DIY foods at home ?
Here are a few of my favorites:
My family and I enjoy spicy food. The first time I tasted Sriracha Salt from Chelsea Market in NYC, I was smitten as were my husband and son. Anyone who came over...I made taste a pinch. SO when I ran out I decided to try and make it myself and it worked and was easy!
Homemade Sriracha Salt makes a fabulous food gift idea too! Pack it in a cute crock and its an amazing and thoughtful gift!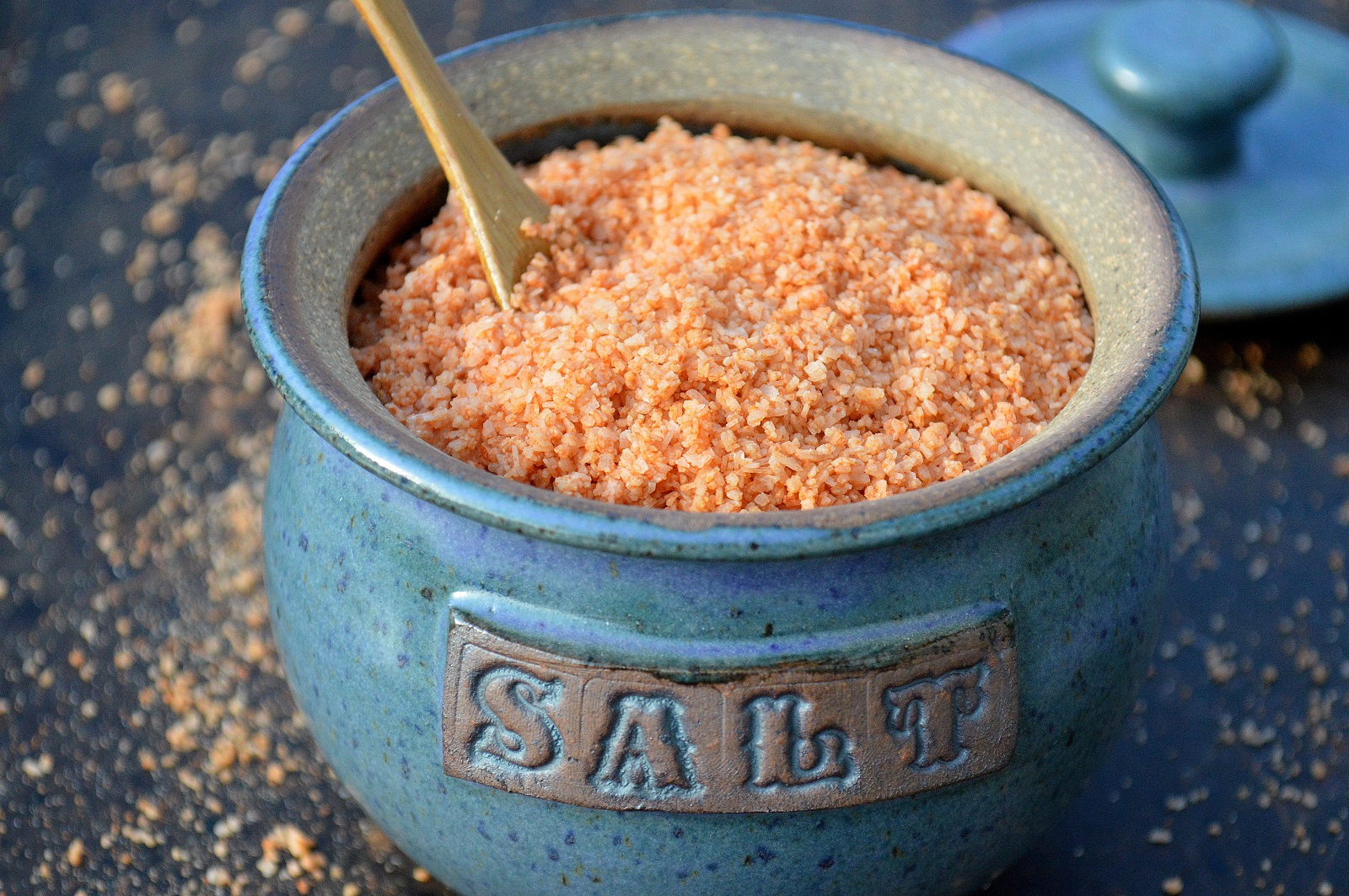 Another favorite is this Bacon Jam Recipe. People will become your BFF over this! It's stupid delicious!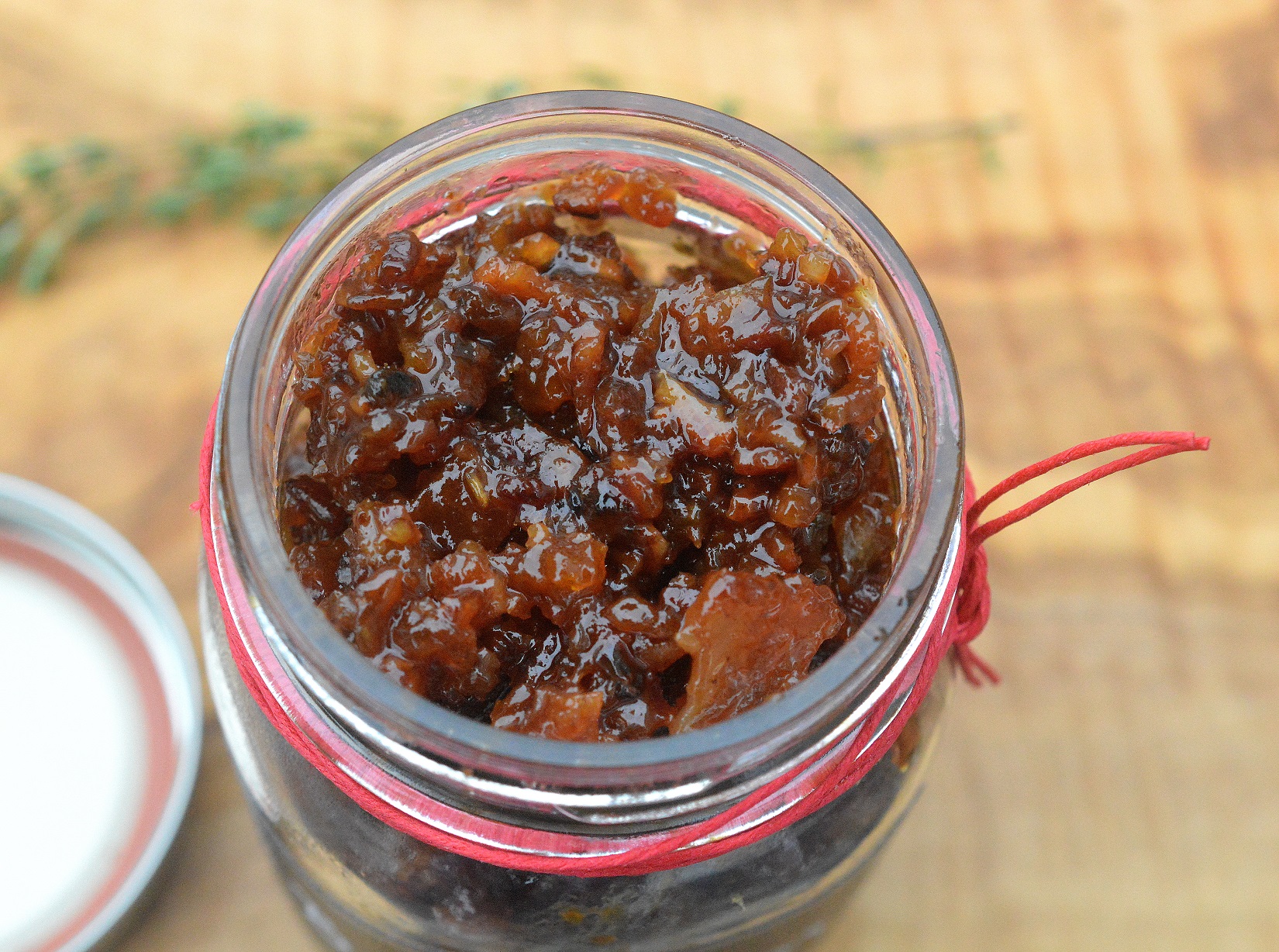 Enjoy!!
Published January, 2020. Updated October 2022.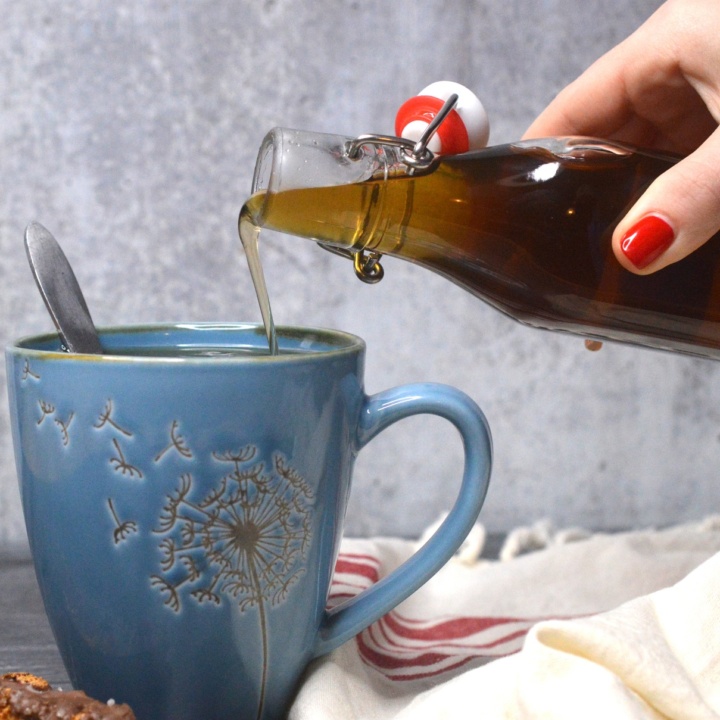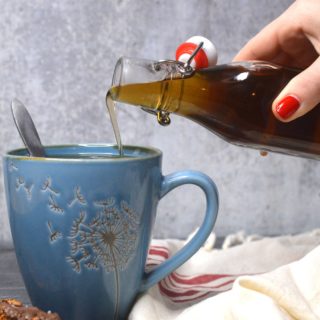 Homemade Vanilla Syrup For Coffee
Making your own Vanilla Simple Syrup for use in coffee, tea, soda and many other things is easy and economical. Plus it's delicious!
Ingredients
2

cups

of water

2

whole vanilla beans

1

cup

white sugar

¼

brown sugar
Instructions
In a small pot, combine water, sugars and vanilla beans and bring mixture to a boil, stirring once or twice to help melt the sugars.

Reduce to a simmer and continue to simmer for 5 minutes.

Remove from heat and allow to cool.

Leave mixture in the pot, covered overnight to intensify the vanilla flavor.

Pour vanilla syrup into a bottle or mason jar and store in the refrigerator for up to two weeks.
Notes
You can choose to only add 1 cup sugar total, 1 ¼ cups or up to 2 cps. It's up to you.You can use all white sugar, all brown sugar or a combination of both.
Agave or other sugars can be substituted.
If you want a thicker syrup, you can add more sugar than water.
If you want to see vanilla beans in your syrup (which I do sometimes), slice open your vanilla beans after boiling and scrape seeds out into the mixture. Place beans back in overnight. Strain into a bowl. Trust me tons of itty bitty seeds will get through, straining will however prevent the clumps from getting through.
Nutrition
Serving:
1
g
Calories:
25
kcal
Carbohydrates:
7
g
Sodium:
1
mg
Sugar:
7
g
Follow me on Tik Tok for 1 minute videos