Looking for homemade food gift ideas? Homemade food gifts are something that everyone can appreciate. Whether they enjoy a sweet treat like cookies or candy, a homemade beverage, or a new flavor of jam, you're bound to find something they'll love on our list of the BEST homemade food gift ideas.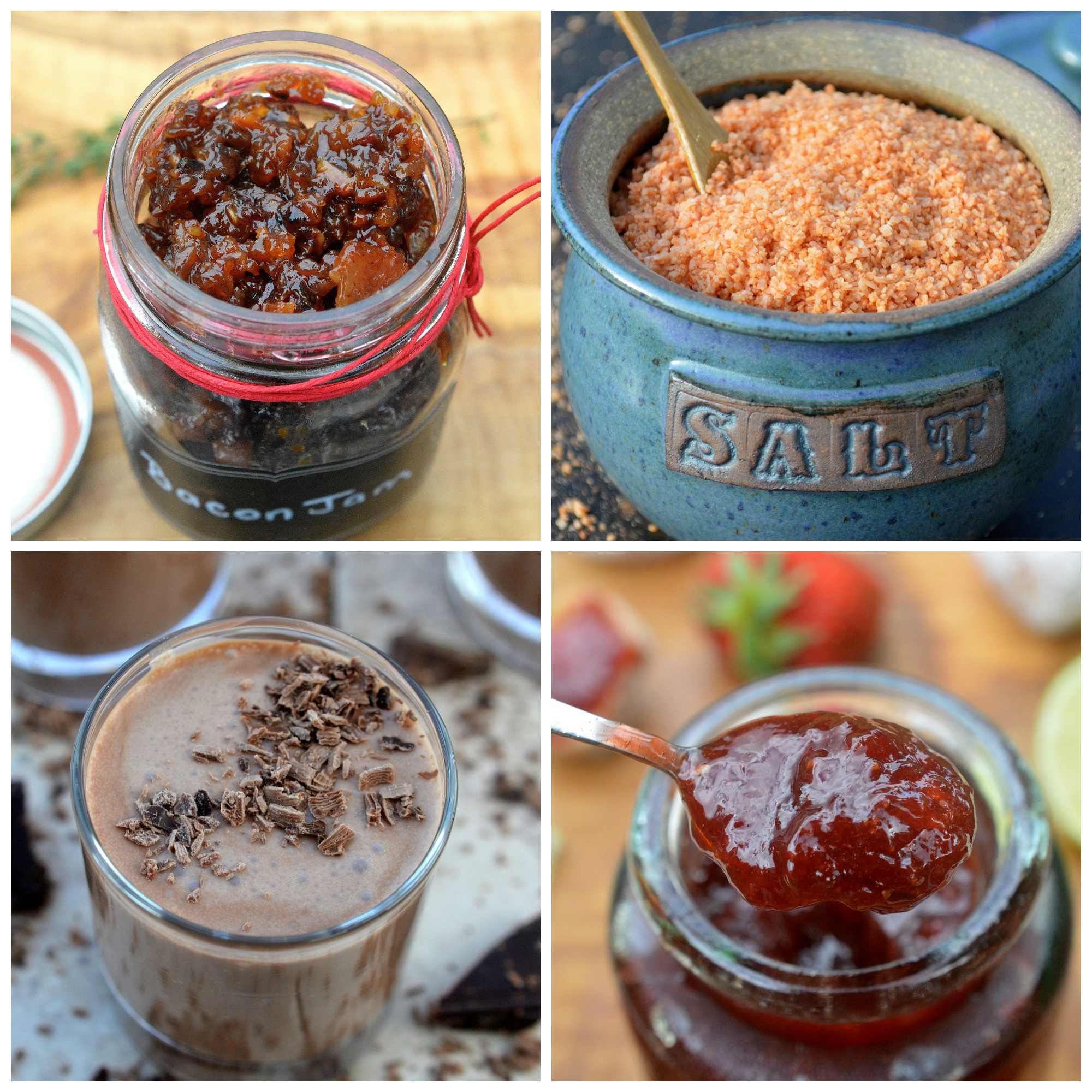 Homemade food gifts are obviously great during the holidays but should not be reserved just for the holidays!
Homemade gifts for Father's Day and homemade gifts for Mother's Day are great ideas! Teachers deserve homemade treats year-round. Don't forget about all those other gift-giving occasions: birthdays, anniversaries, housewarmings, and graduations.
I have all sorts of ideas Pinned on my Food Gifts Pinterest Board, take a look!
Popular Food Gift Ideas
1. Easy Chocolate Bark - This homemade chocolate bark can be topped with your favorite nuts, dried fruit, and coconut.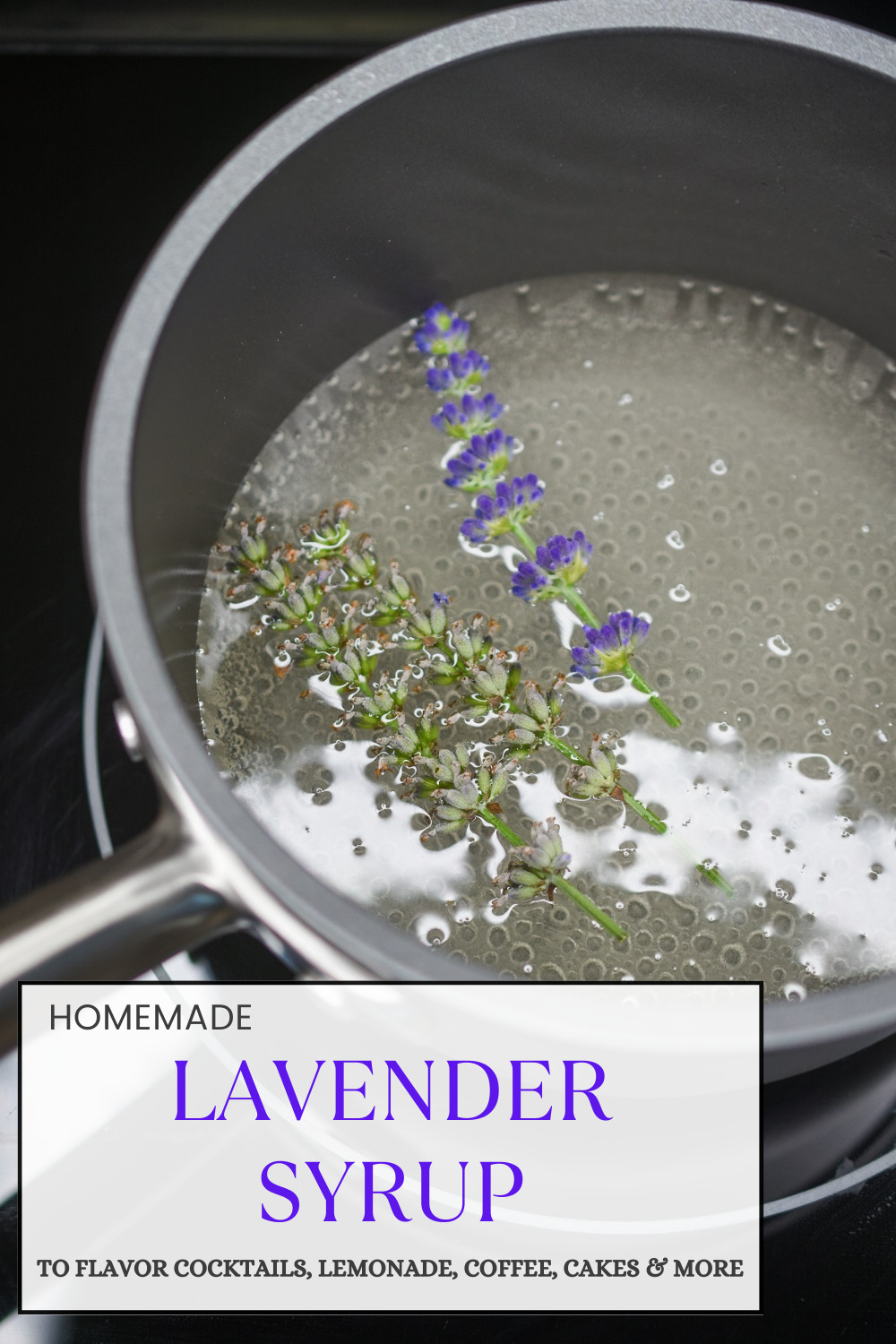 2. Homemade Lavender Syrup - Adds a beautiful floral scent nd taste to lemonade, cocktails, coffee, cakes and more. Package it up in a mason jar or cute glass bottles and tie string and a couple sprigs of lavender around it. Cute!!
3. Homemade Siracha Salt - This is such an easy and inexpensive recipe to make. Great for a homemade Father's Day gift or as favors for a party! It's delicious and good on so many things. Package in a cute salt cellar or small mason jar.
4. Soft and Chewy Sea Salted Caramels - These chewy salted caramels are an easy, homemade gift for family, friends, neighbors, and teachers. They're soft and chewy, creamy and sweet, with a healthy dusting of flaky sea salt for the perfect sweet-savory bite.
5. Apple Cider Caramels - This Apple Cider Caramels recipe makes mouthwatering sweet and sour chewy caramels. They take some work but are totally worth it.
6. 4-Ingredient Chocolate & Peanut Butter Squares - These candies are so easy to make you will wonder why you haven't before. Makes a great gift (don't forget to include the recipe). And no, you do not need a fancy pan to make these, simply cut them into squares and package up with some tissue in a box.
7. Baileys Irish Cream Marshmallows - Make these marshmallows to give to your favorite hot chocolate drinker. They'll love making their next steaming mug of hot chocolate Irish!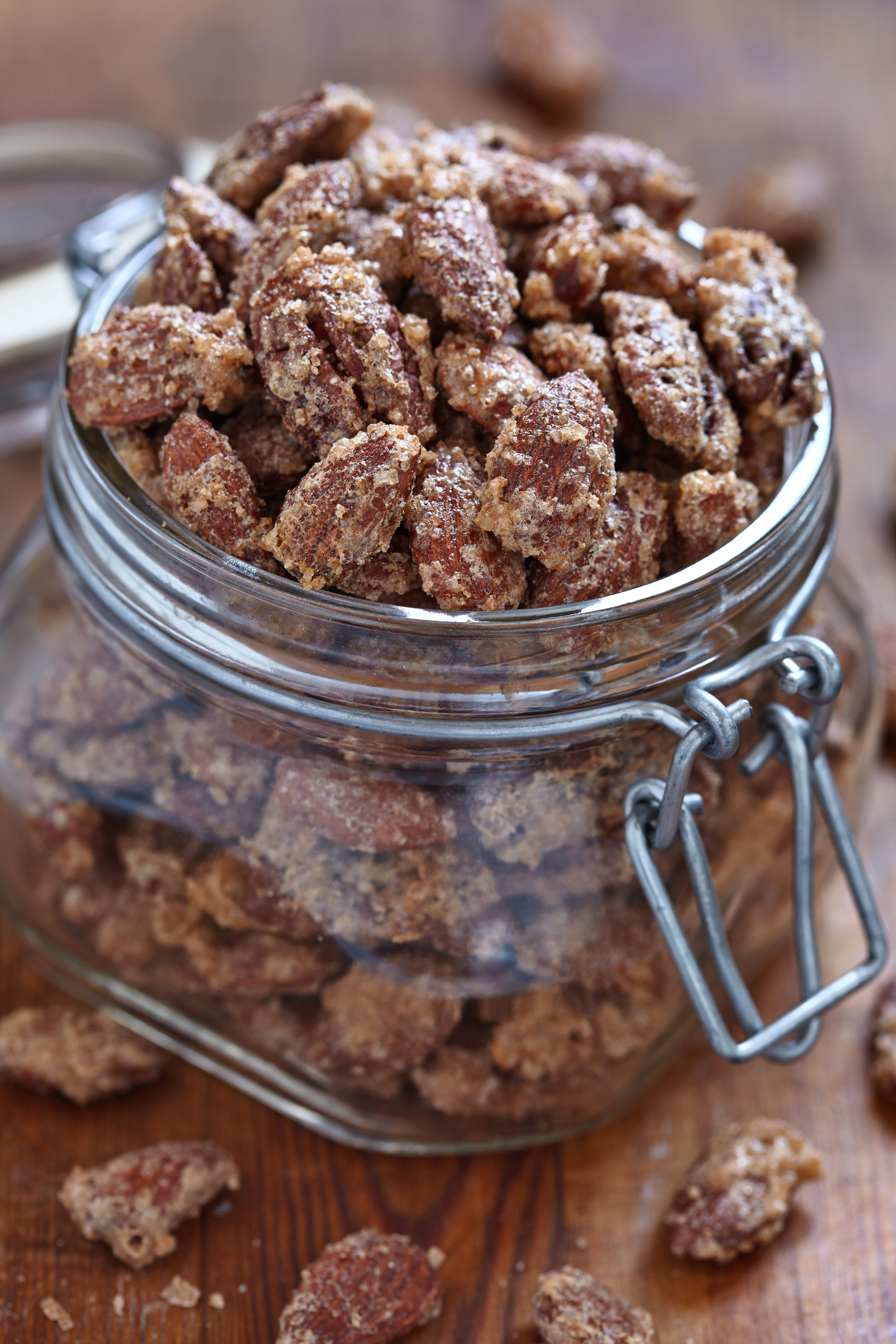 8. Candied Nuts - This recipe is amazing! People go crazy for these! They taste just like street vendor nuts. Just a few ingredients to make these with almonds or pecans.
9. Honey Lollipops - These are beautiful when wrapped in plastic and tied with a little ribbon. Great for a tea-lover as stir sticks or to give as a gift to someone feeling a little under the weather.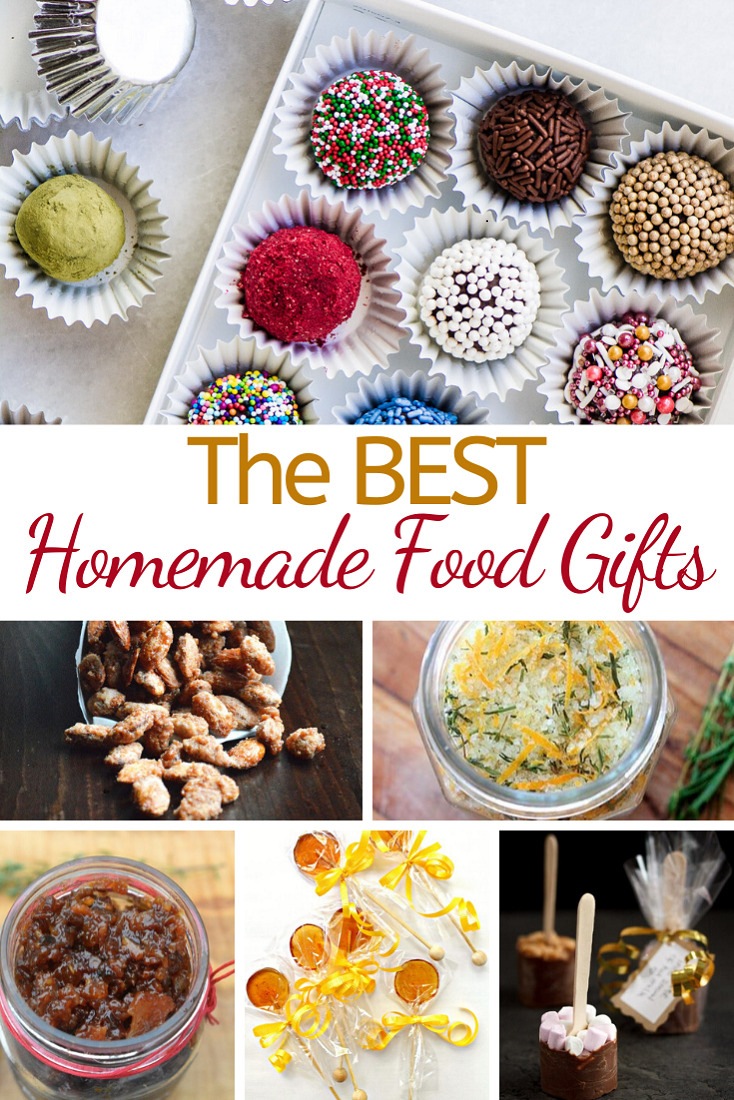 10. Carrot Cake Biscotti - For the carrot cake lovers or biscotti lovers in your life. This Carrot Cake Biscotti is different and delicious! If Biscotti is your thing, I also have deliciously easy recipes for Caramel Cappuccino Biscotti, Pumpkin Biscotti, Eggnog Biscotti and more. Just click HERE to get to them.
11. The BEST Irish Soda Bread - Heading somewhere for St. Patrick's Day? You better make this cake-like Irish Soda Bread and take it with you! Or make it festive and make Cranberry Lime Soda Bread!
12. Crema di Limoncello - This homemade Limoncello makes a great gift at any time of year. It can be served cold as-is, used as a base for cocktails, drizzled over desserts, or as an ingredient in other recipes. Gift it with a few ideas for the recipient.
13. Chocolate Moonshine - One of the BEST and easiest boozy gifts you can make for gifting, host/hostess gifts or just to bring to a party! 15 minutes is all you need to make this and you will wow the room! OR try these make-ahead Peppermint White Chocolate Martinis or the iconic Apple Pie Moonshine recipe (this makes a great wedding shower favor, bachelorette or bachelor party gift or host or hostess gift.
14. Homemade Cranberry-Infused Vodka - This garnet-hued vodka is perfect for sipping on its own or mixing in cocktails and it makes the perfect gift for cocktail lovers.
15. Hot Chocolate Sticks - Not only are these gorgeous when packaged, but these hot chocolate sticks can be customized into some awesome flavor combinations.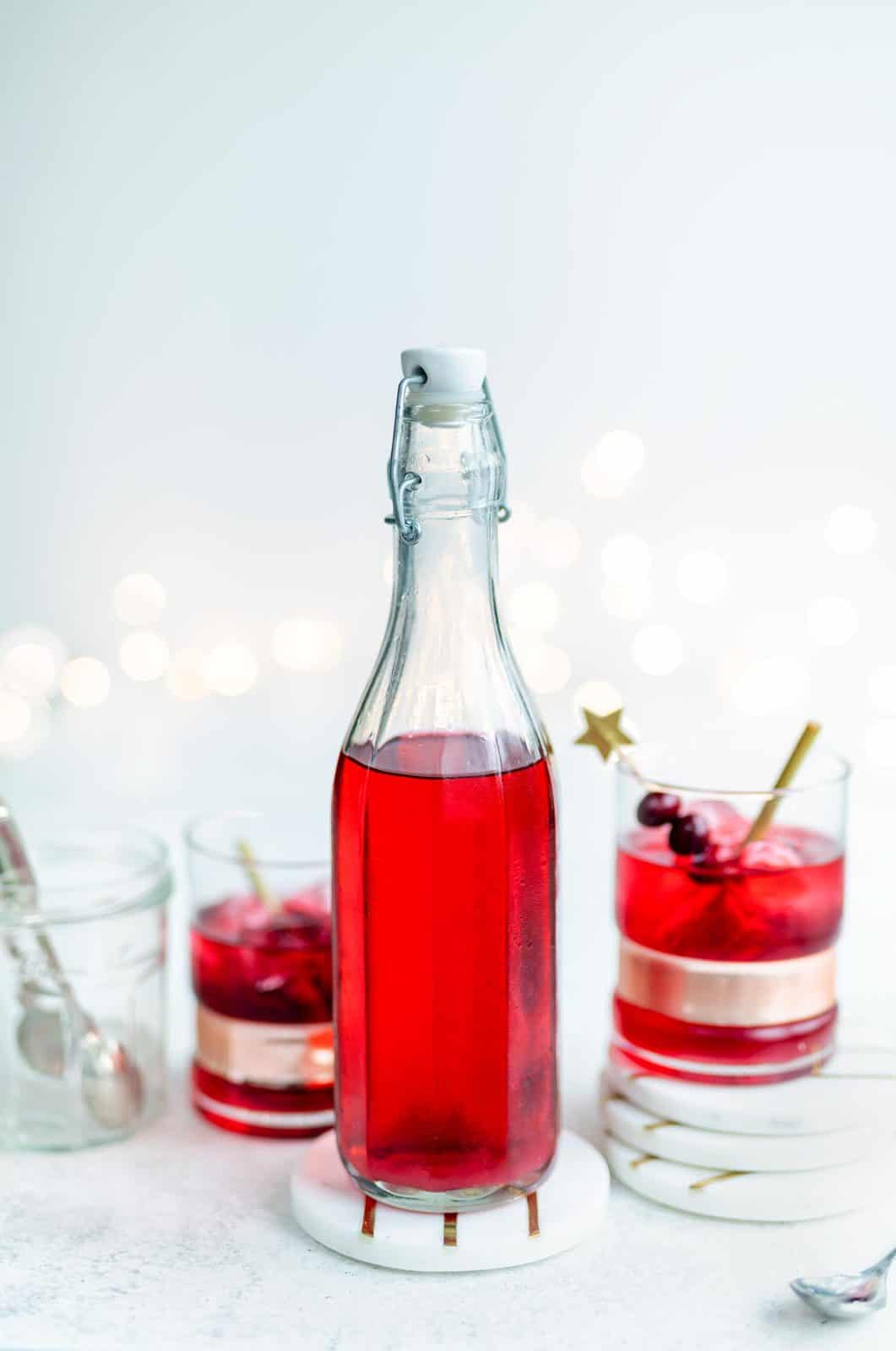 Are these homemade food gifts just for the holidays?
Absolutely not! Homemade food gifts are great for any time of year and not always for a special occasion. Any of these delicious homemade foods would make an amazing gift when you want to bring something to a hostess or want to gift something "just because".
If you're looking specifically for food gifts for the holidays, these would really fit that bill. I love buying glass bottles and filling them with homemade boozy gifts. I use these for full size and these for mini gifts. So fun!
16. Easy Eggnog Biscotti - Eggnog Biscotti is a fun and festive homemade food gift during the holiday season.
17. Candy Cane Meringue Cookies - Another fun homemade food gift for the holiday season. Lets the kiddos help with this one.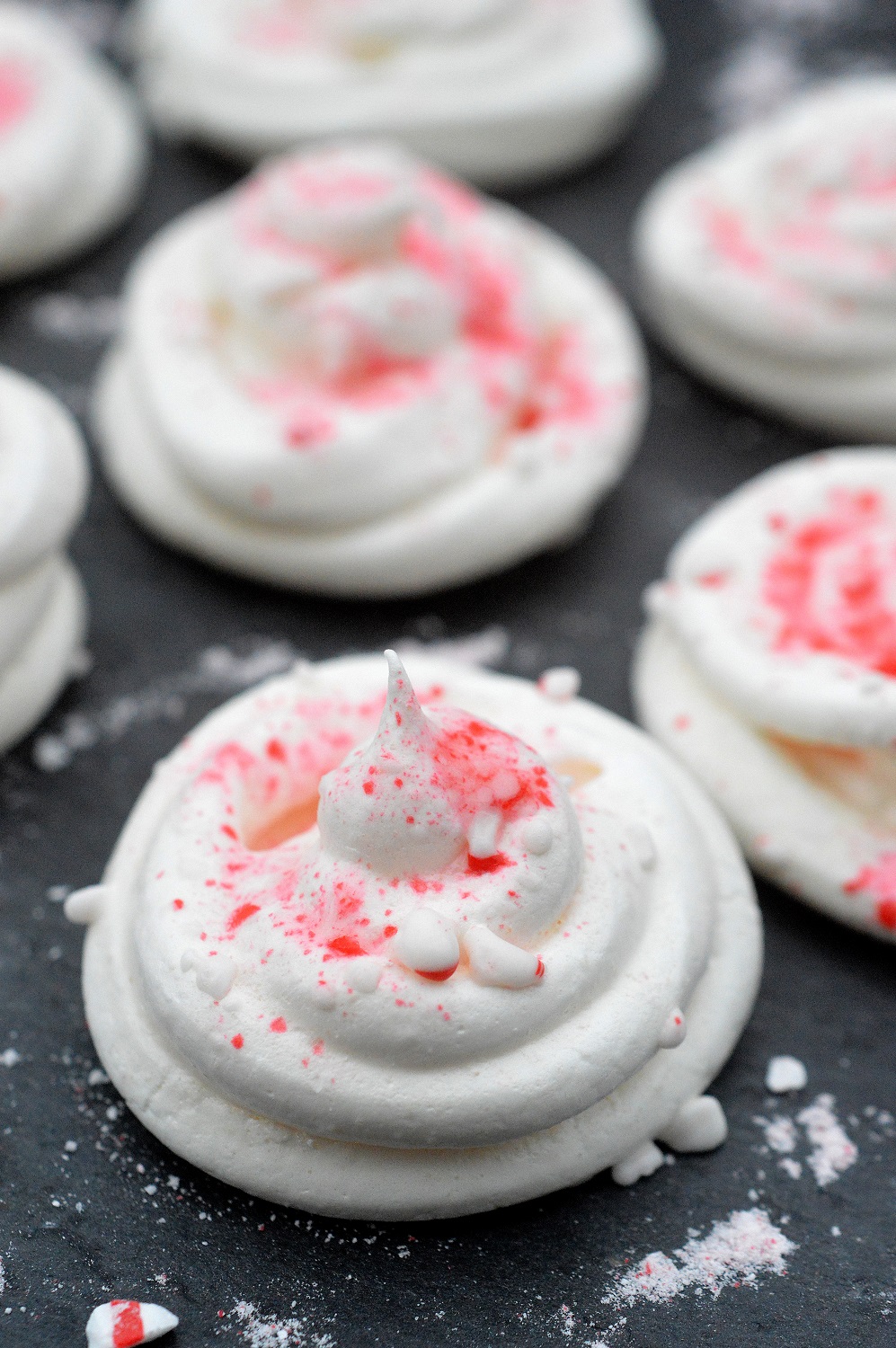 18. White Chocolate Eggnog Truffles - These eggnog-inspired white chocolate truffles are spiked with dark rum and lots of freshly grated nutmeg. It's all the goodness eggnog in a portable, bite-sized, chocolate-covered treat!
19. Jalapeno Relish - A fun homemade condiment you can make and gift! Delicious on nachos, grilled meats, sandwiches and more!
So many options for amazing and easy homemade food gifts! I hope you find a few new favorites!