4 Ingredients is all it takes to make yourself decadent & delicious tasting chocolate and peanut butter candy!
JUST like a Reese's Cup!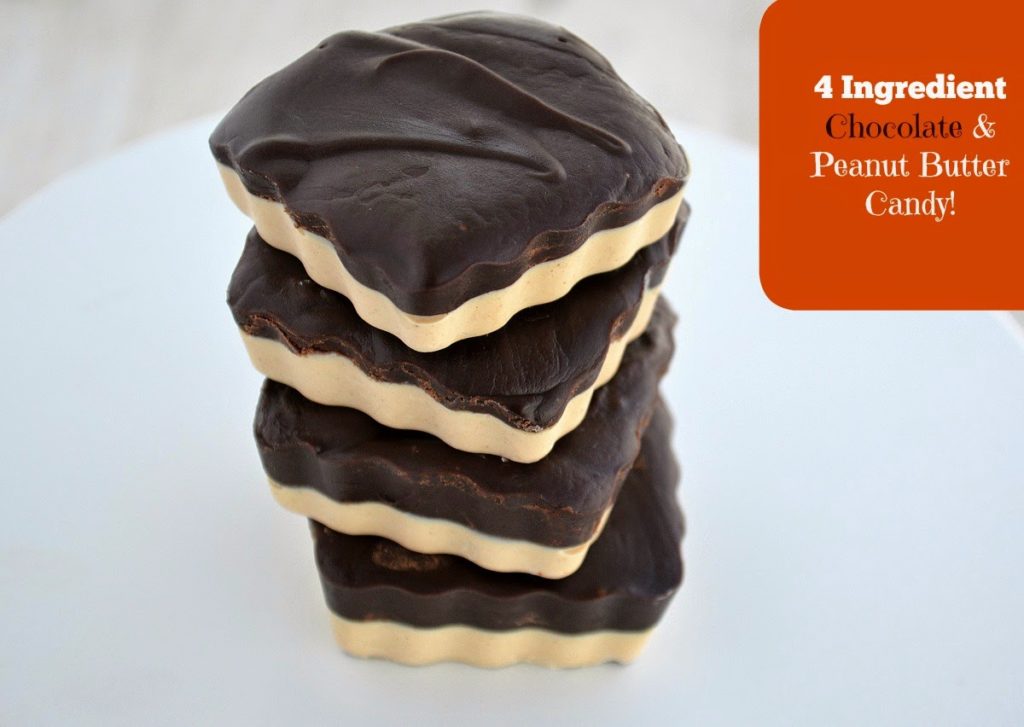 One of the most sought-after flavor combinations in the world is that of chocolate and peanut butter. This easy to make candy is so similar and so easy to make!
Today is March 25th…know what that means??  Do you?
It means its Chocolate and Peanut Butter Day!!  Woot!
Once again, Carla of Chocolate Moosey and Miriam of Overtime Cook are hosting #ChocPBDay…ring the bells and toot the horns 'cause it's time for all things chocolate and peanut butter!  What a combination!  What's your favorite way to combine the two??
Last year, for this delicious occasion, I made these different & delicious Chocolate and Peanut Butter Cannolis…take a peek!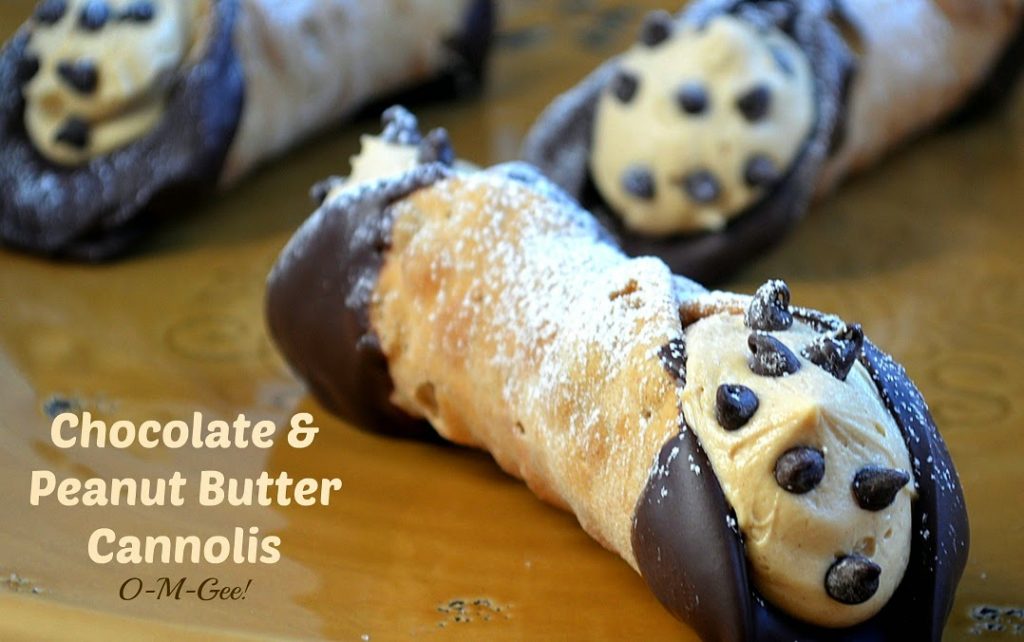 How about a little history….


One of my idols is Milton Hershey.  I am absolutely amazed by his story, his love for his town, his love for his wife and how the man never gave up.


The biggest reason I have such a high regard for Milton Hershey is for the incredible legacy he & his wife Kitty left behind which is The Milton Hershey School (founded in 1909) and how many lives that has impacted since its inception…its truly remarkable. After Kitty died at a young age  in 1915, Milton gave his entire personal fortune to the school he & Kitty founded as well as the controlling interest of Hershey Corporation to the school. Today the school houses 1,925 students, sits on 2640 acres of land, has over 7.5 billion in assets.  There is nothing else in this nation quite like the Milton Hershey School.
Did you know the Reeses cup was also invented in Hershey PA?  One of the foreman working for Milton Hershey, who also happened to be a dairy farmer, was in awe of him.  He decided to follow in his footsteps and in 1928, the basement of Harry Burnett Reese's home, the Reese's Cup was born!
Reese's is the best-selling brand in the US (2.6 billion annually) and globally it's number 4.
That is a lot of chocolate and peanut butter love going on! 
In 1963, 7 years after Mr. Reese's death, his 6 son's merged their candy company, H.B. Reese Candy Company, with Hershey for 666,316 common shares.  Back then it was worth 23.5 million.  Today? Well today after 50 years of stock splits those same original shares now tally 16 million Hershey common shares paying out over 31 million annually and worth over 1 billion dollars.  Wow…what a story!
Besides a delicious and easy to make recipe that is sure to be a crowd-pleaser…you just learned a few things that I find quite fascinating!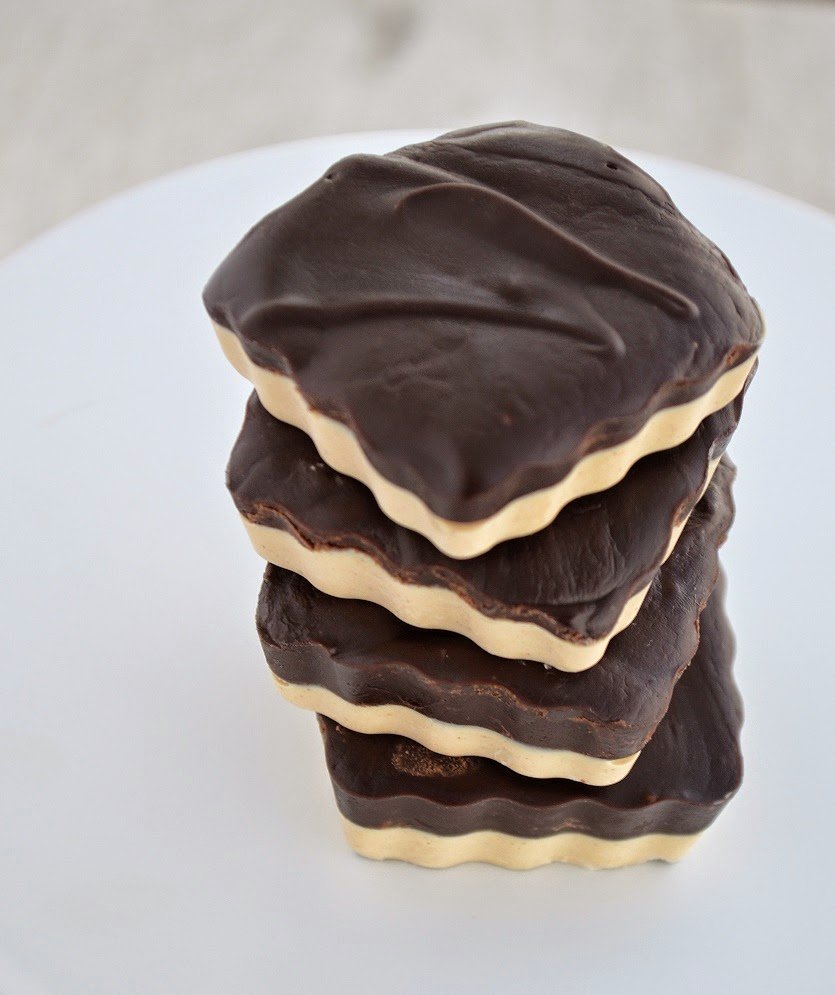 Check out all of the fabulous creations my foodie friends created for this years 
Chocolate & Peanut Butter Day!!  
Flourless Chocolate Cake with Peanut Butter Icing by Shashi from Runnin Srilankan
4 Ingredient Chocolate and Peanut Butter Candy
1 pound white chocolate
1 cup peanut butter
1 1/2 cups chocolate chips or 12 ounces of chocolate
1/2 cup heavy cream

*I typically use either a silicone "pan" with 24 squares in it, squares easily pop out or a metal tartlet man with removable bottoms.  If you choose to make these in a square pan, line the pan with parchment paper (with an overhang) and then cut them into squares.
Melt your white chocolate in your microwave for about a minute, stir until the chocolate is melted and creamy. Add in the peanut butter and stir until blended and smooth.
Spread mixture into your pan.
Refrigerate for 15 minutes or until somewhat firm.
In a saucepan, combine your milk chocolate and your cream and heat over medium high heat until melted and smooth, stirring constantly. Pour/smooth over peanut butter mixture.
Chill for at least 3 hours or overnight. Later, lift out (or pop out) the candy and cut into small squares.
I store these in the fridge in a sealed container, they keep well for a week.
Enjoy!