I have a ridiculously delicious Chocolate Moonshine Recipe for you today...Get your shot glasses at the ready! Once you make this you will fall in love and any chocolate lovers in your live will become your BFF"S!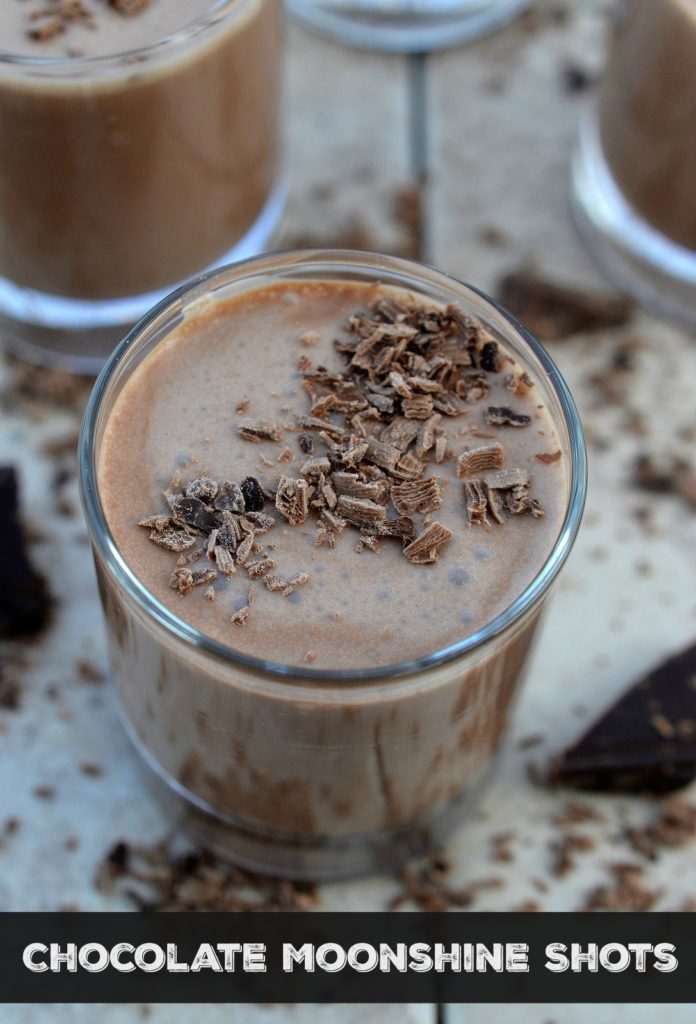 Valentines Day is coming up and people are thinking about decadent dessert recipes to make for the ones they love, many involving chocolate. Well, I've got the BEST dessert for you! My crazy-delicious Chocolate Moonshine! Think Chocolate Martini, Boozy Chocolate Milkshake or the the best chocolate dessert all rolled into one...No fork required!
This Chocolate Moonshine Recipe is wickedly delicious! Which is why I call it Chocolate Moonshine since the name implies it could be a little bit naughty (and it is).
IS it actually moonshine...No, but what the heck. I may not be making in in a still in the woods, however I am in fact making it with Everclear...which is the closest thing I can get my hands on next to the real thing! One taste and you will forget all about the name...Pinky swear!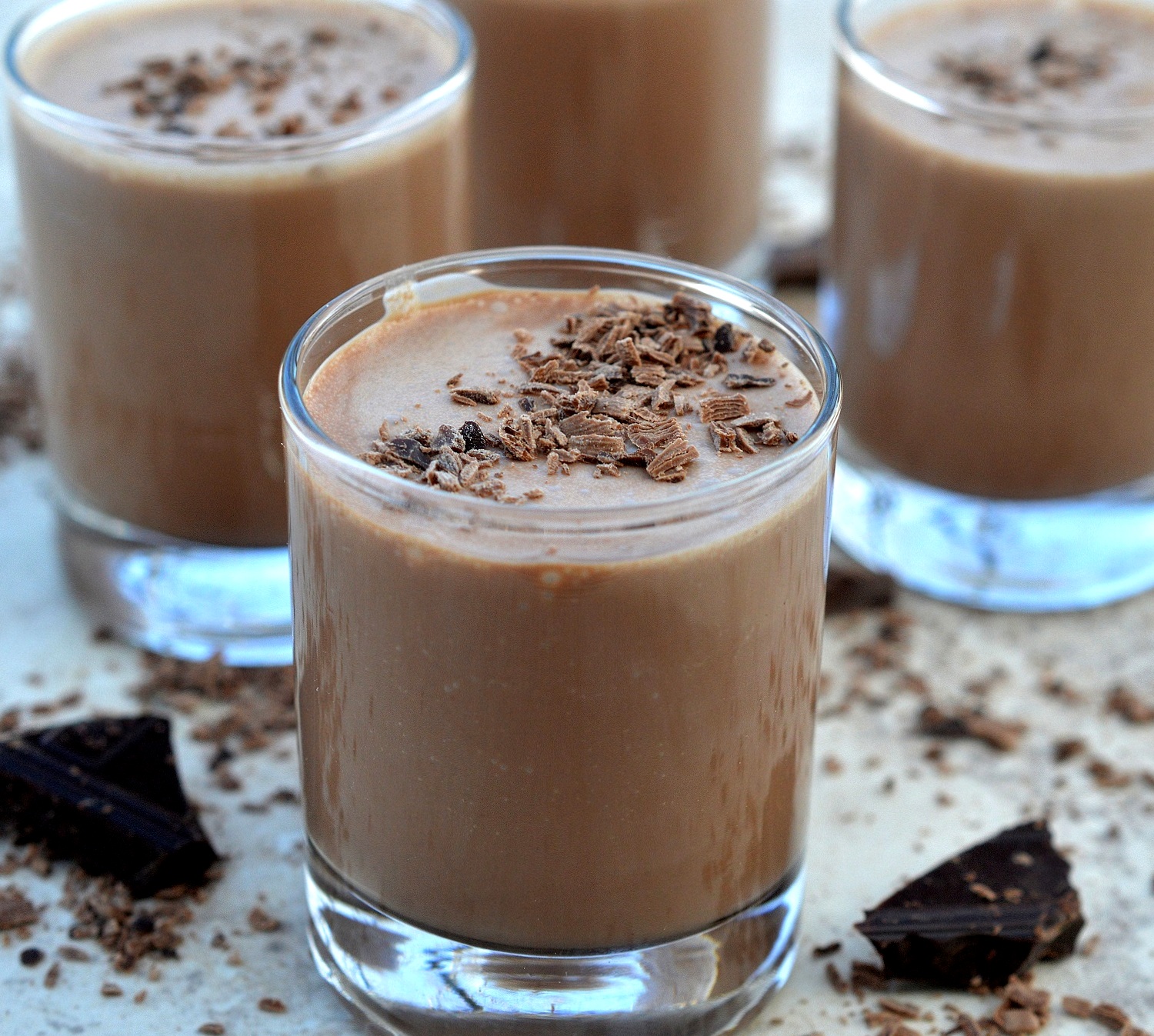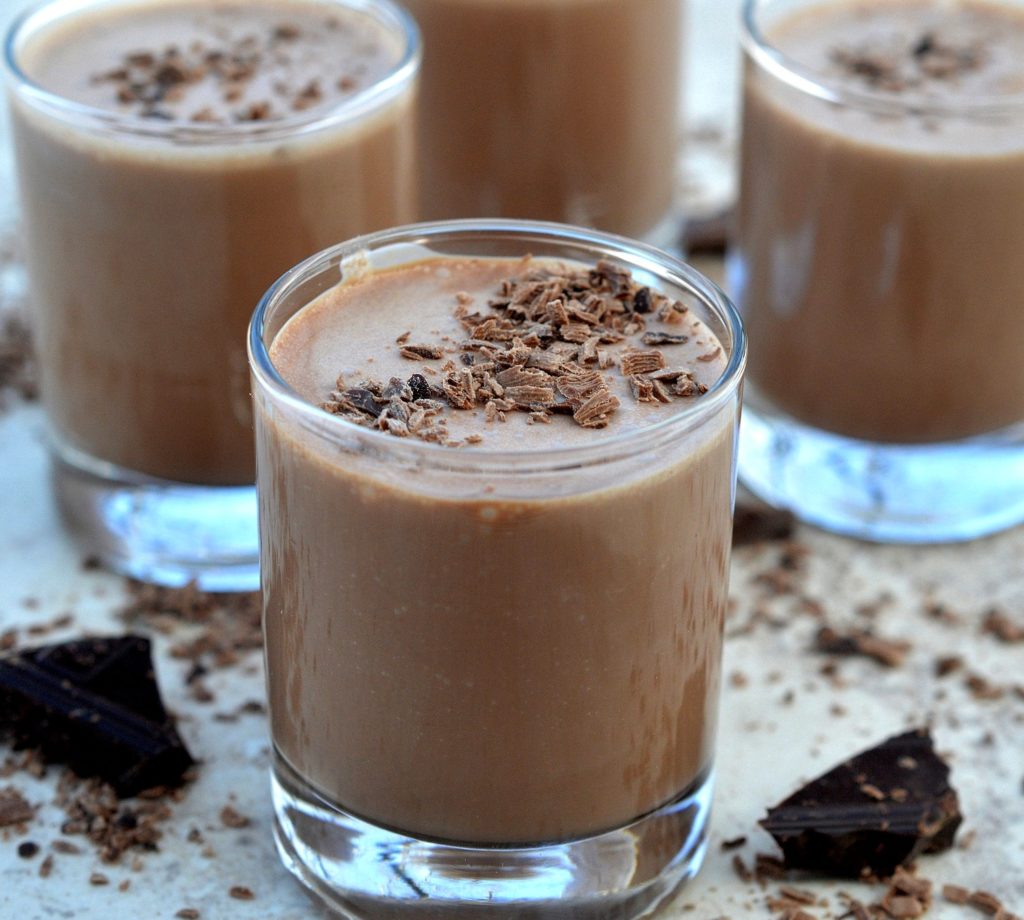 Hold the dessert and break out a bottle of this Chocolate Moonshine for an adult date-night or bring a bottle to the next party you head to or host and BAM...you will be the center of attention. I-kid-you-not!
I call it moonshine, however if you have ever been to a nice Italian BYOB, the owner may have come to your table with homemade Limoncello or Chocolate-cello or Chocolate Liquor?? This is just like that. Delicious!
In all seriousness making a bottle of this Chocolate Moonshine literally takes 15 minutes! Then simply toss the bottles or large mason jars (when it has completely cooled) into your freezer or refrigerator until you want to indulge. I have kept it as long as a month both ways. However, it usually doesn't last that long.
Depending on how strong you make your batch it may or may not freeze completely. Mine is usually a little slushy straight from the freezer and thaws quick. I give it a good shake then its Chocolate Moonshine Shots for everyone! In between rounds of shots keep your bottle in the fridge, plunk it in the snow or chill in an ice bucket. It is best ice cold!
If you like this...you will love my Apple Pie Moonshine Recipe and my recipe for Homemade Bailey's Irish Cream...You will never go back to store-bought! Another must-try are my White Chocolate Peppermint Martini's. They are similar to this, just with white chocolate and Peppermint Schnapps for the peppermint flavor. You can make them ahead and serve as martini's. SO yummy and festive!
So your instructions are:
Make this ASAP.
Report back to me and share how it was.
Repeat often! 🙂
It's fun to rim the glasses with grated chocolate. First di glasses in a small amount of chocolate syrup and then into the grated chocolate. I use a paper plate for each one. You can prepare the glasses ahead of time. They hold up perfectly!
Tips to make Peppermint Chocolate Liquor
Add in ⅓ cup or so of Peppermint Schnapps or some peppermint extract or melt dow candy canes to make this festive for Christmas, so good!
Rim martini glasses or shot glasses in peppermint dust for a festive appearance and nice taste! Dip glasses in a small amount of chocolate syrup first and then into the dust/crushed candy canes.
Cheers!!
For recipes, giveaways and up to the minute deliciousness, I'd love it if you followed me on Instagram, Facebook, Twitter, Pinterest or Google+.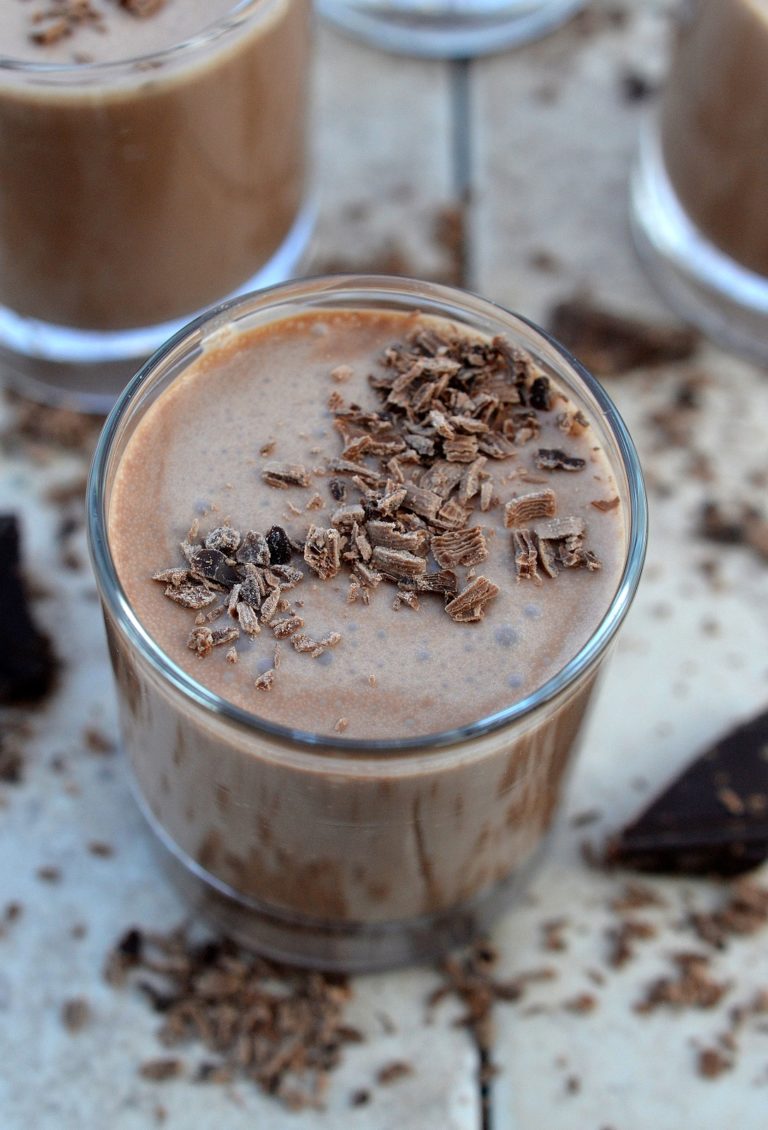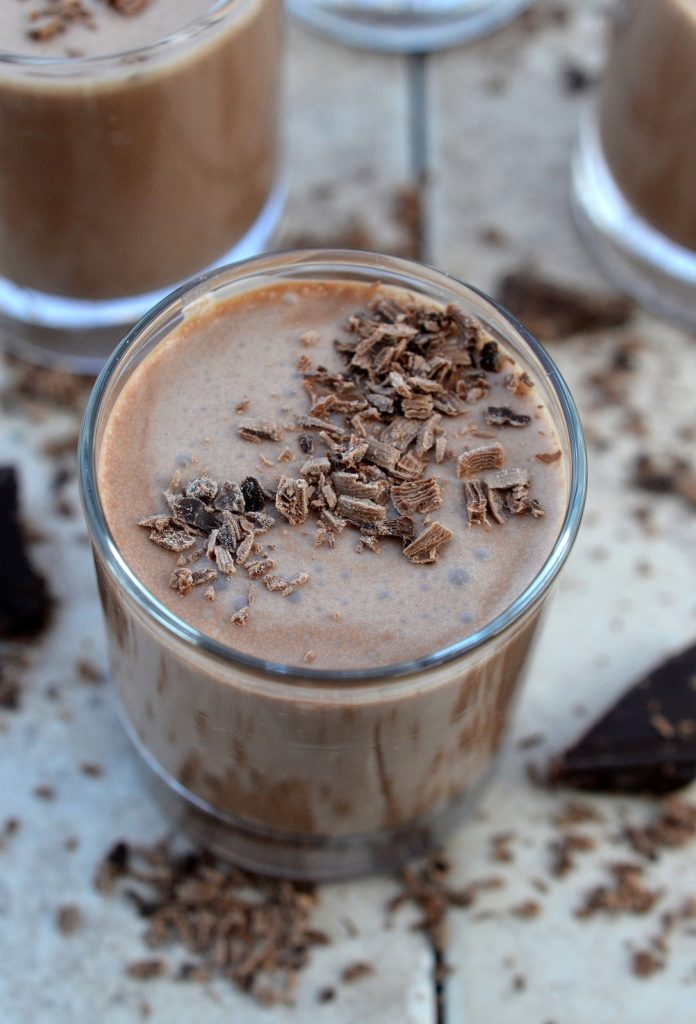 Cheers!!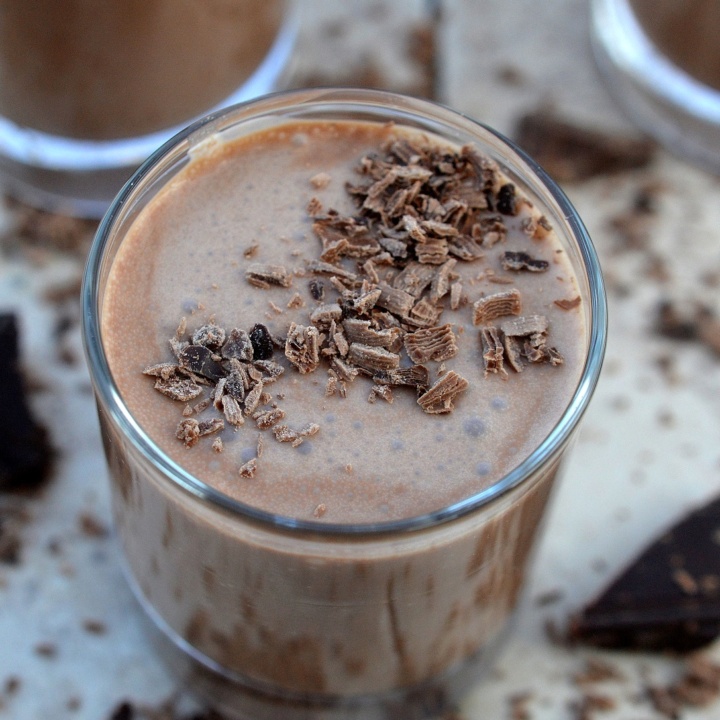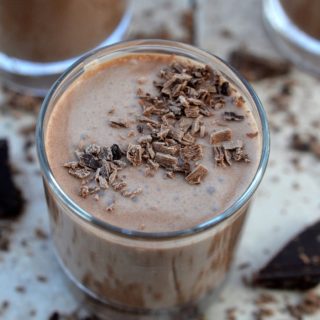 Chocolate Moonshine
Ever have the choclate liquor or chocolate cello sat a good BYOB Italian restaraunt bring out to the table? Well this is it! I call it Chocolate Moonshine. It will become everyones favorite!
Ingredients
8

ounces

of high quality dark chocolate

60% cacao -I used Ghirardelli

1

quart

of heavy cream

1 ¼

cup

sugar

1

cup

water

1

TBS

vanilla bean paste or vanilla (optional)

1

cup

Everclear grain alcohol (or vodka for a smoother taste)
Instructions
Break your chocolate up into bite sized pieces.

In a large saucepan or pot combine chocolate pieces and cream, over medium heat stir mixture until chocolate is melted and smooth – like hot chocolate.

Add in the sugar and stir until dissolved and smooth.

Add in water and vanilla and stir until combined.

Bring to a boil for 2 minutes to dissolve the last of the chocolate bits.

Remove from heat allow it to cool for about 20 minutes, add in your Everclear, stir well and pour it into whatever you choose to store it in (mason jars, decorative bottles, an old alcohol bottle, etc).

Place it in your fridge or freezer for up to a month...but I don't think it will last that long 😉
Notes
Feel free to add more alcohol to this based on your preference. However allow it to chill first, give it a good shake, taste then decide. You can add more alcohol or more water in at any point over the time you store it to change the consistency.
When I use Everclear, I add 1 ¼ cups sugar. When I use vodka I only add 1 cup of sugar.
Place it in the freeze for 30 minutes or so just before enjoying – Yummmm! You can even freeze it completely (just give you storage jar head-space) then take it out just before serving Mmmm-Mmmm-M!
You can totally serve this as a Chocolate Martini too…just sayin'!
Add peppermint extract, Peppermint Schnapps or melt down candy canes to make this Chocolate Peppermint, yum!
Nutrition
Serving:
4
oz
Calories:
286
kcal
Carbohydrates:
18
g
Protein:
2
g
Fat:
20
g
Saturated Fat:
12
g
Cholesterol:
67
mg
Sodium:
21
mg
Potassium:
75
mg
Fiber:
2
g
Sugar:
15
g
Vitamin A:
869
IU
Vitamin C:
1
mg
Calcium:
44
mg
Iron:
2
mg
Follow me on Tik Tok for 1 minute videos