If you enjoy Bailey's Irish Cream, your will LOVE it once you make your own. This super super simple Homemade Irish Cream Recipe literally only takes 5 minutes to make. It's a copycat of Bailey's Irish Cream, however, it is SO much better! That's just my opinion, however I stand by it! Adding some of this to your coffee, is pure Heaven!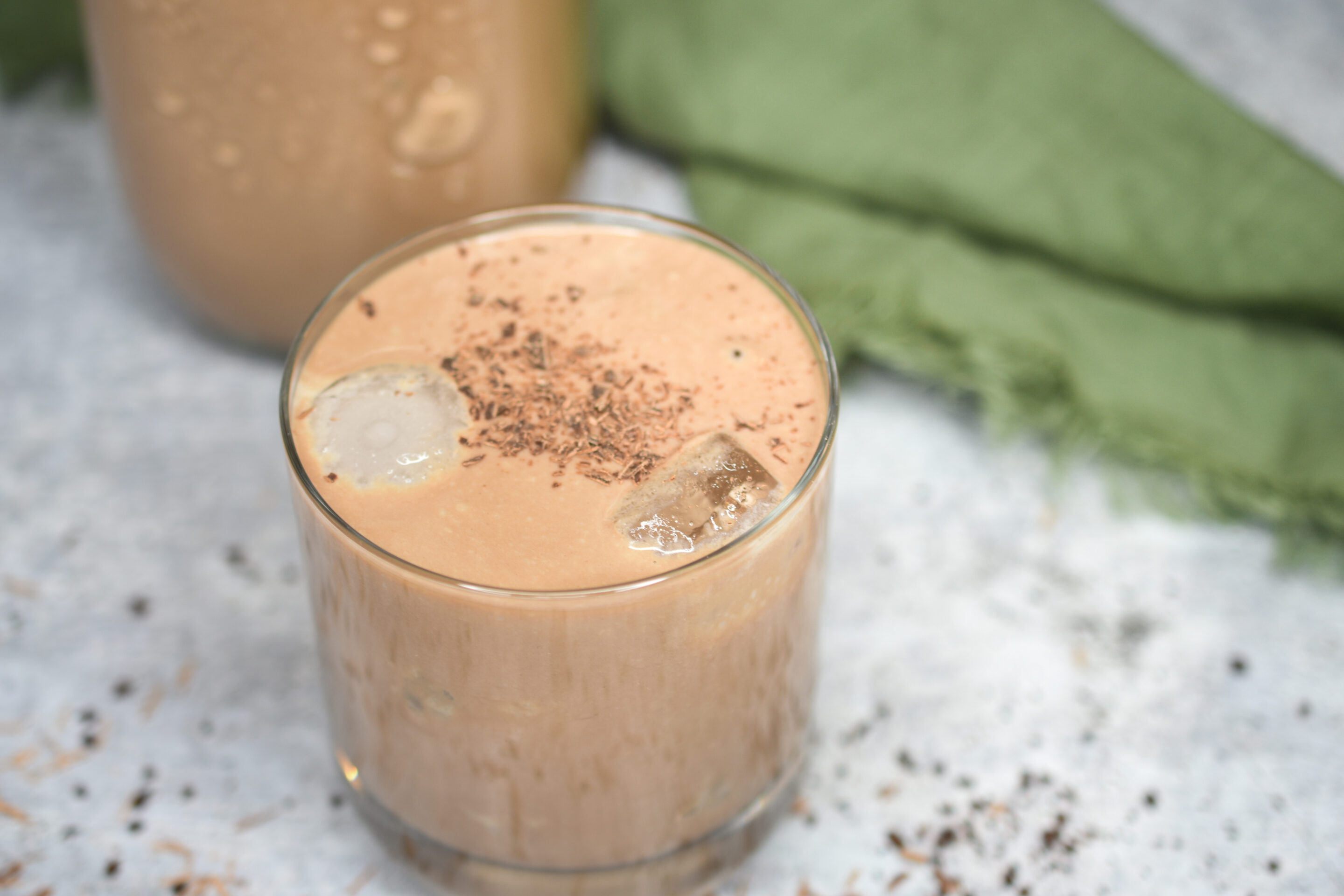 No joke, once you make this recipe, do a few blind taste tests and see which your friends and family like better. Homemade or store-bought. Did you know? Bailey's Irish Cream is not the only Irish Cream on the market. They are at least 6 additional varieties. They either had/have the deepest pockets or the best marketing team 🙂
This super simple recipe for Homemade Bailey's Irish Cream tastes fresh and delicious! It is just a little creamier than store-bought.
Did you know that the commercial Irish Cream only came about in 1974. Who knew!! I feel like its always been here.
Seriously this Homemade Irish Cream Recipe takes just 5 minutes to make!
The best part?? You can totally make it your own!
If you want more of a chocolate flavor? Add more syrup
Want more of a coffee flavor?? Add more expresso and
Love whiskey and looking for more of a boozy kick?? Simple, add more Whiskey!
After I perfected the recipe (to my taste anyway), I gave my husband a large shot glass full to taste. He was like, mmm it's good but not smooth enough. So I tinkered some more. The next shot glass full, he said it's really good. Then right behind that, I gave him a third glass which was the original Bailey's and he literally puckered his face, shivered and went UGH!
I was like honey...THAT was the original store-bought-Bailey's right from the bottle! He was in disbelief! This coming from a man who likes his Bailey's and ummm...dare I say LOVES his whiskey and his Car Bombs occasionally with the guys. THOSE are not for me, shudder!!
Ingredients To Make Homemade Irish Cream
1 cup heavy cream
¾ teaspoon instant espresso
14 ounce can sweetened condensed milk
3-4 TBS chocolate syrup
1 teaspoon vanilla
1 cup decent whiskey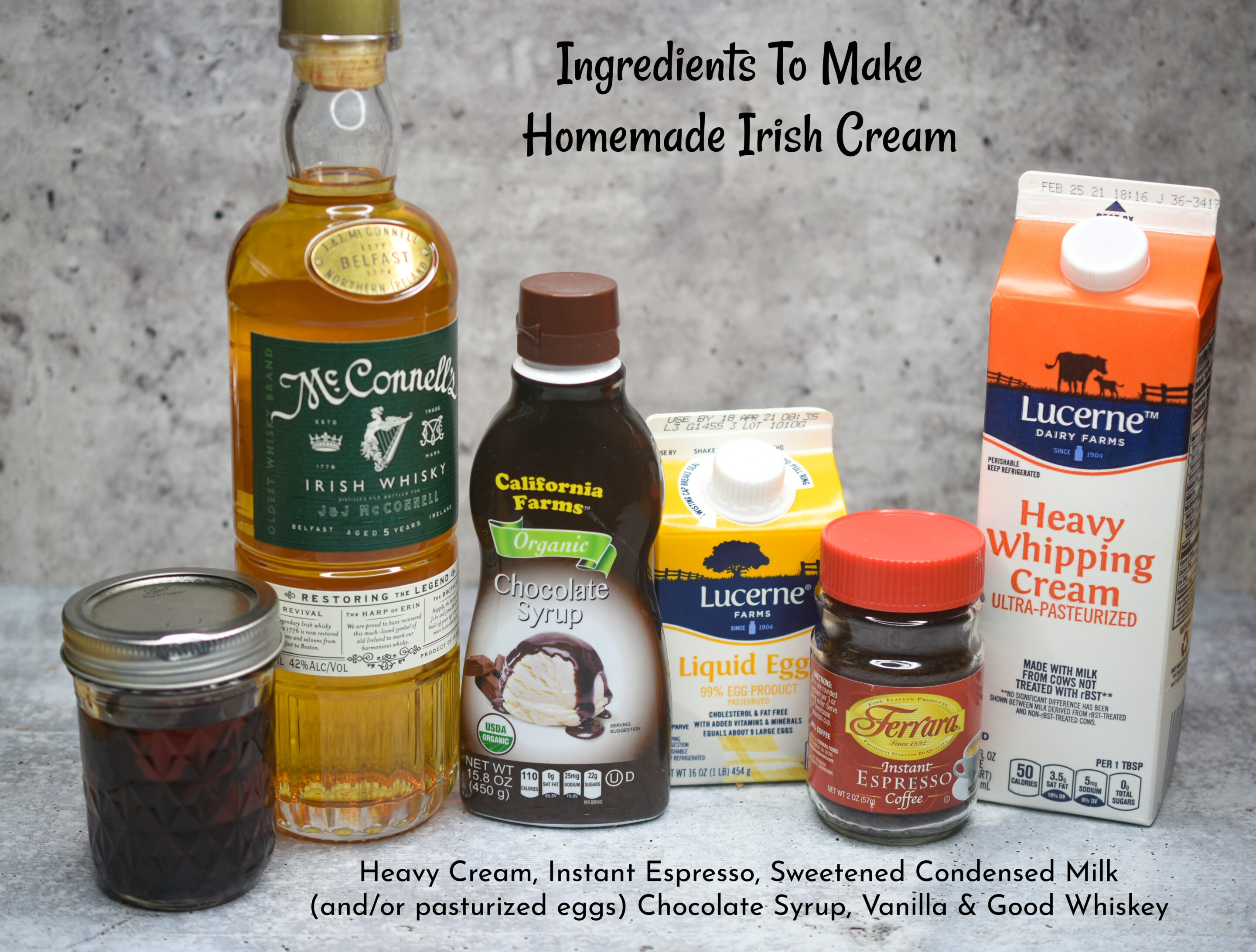 Expert Tips When Making Homemade Irish Cream
My biggest tip when it comes to making homemade Baileys is the better the whiskey, the better the end result. I am not saying use a $100 bottle of whiskey, just don't use a $10 bottle. I also feel that since Irish is in the title of this recipe...Why not choose an Irish Whiskey. The one I uses is the oldest brand of Whiskey in Northern Ireland. Established 1776, and its making a comeback. Love that!
Also, Irish Cream is not just for Saint Patrick's Day! This homemade delight makes a fabulous gift to give a new neighbor, friend, hostess or anyone you like or want to like YOU just a little bit more, lol! Add it to your coffee, brownies, cakes, frostings and more. I have even made Irish Cream Biscotti before.
If you want to see a video of how to make this, check it out on my TikTok.
Variations To Making Homemade Irish Cream AKA Bailey's
You can cut down on the amount of sweetened condensed milk and use either pasteurized eggs (if you can find them) or liquid eggs found in containers by the eggs which are pasteurized. I go back and forth with how I make this. That way you can cut out some of the sugar from the sweetened condensed milk.
Instead of instant espresso you can choose to use instant coffee granules. Just increase the amount to 1 teaspoon.
Customize this to how YOU like it. If you want more coffee flavor...add more (or less). Love whiskey? Or want this strong? Add more whiskey. Same goes for the chocolate, if you want more of a chocolate flavor...add another tablespoon. I have also heard of some who enjoy mint in their Irish Cream (they add some Crème de Menthe) and some who enjoy cinnamon, neither of those are for me. But, you do you and make this your own!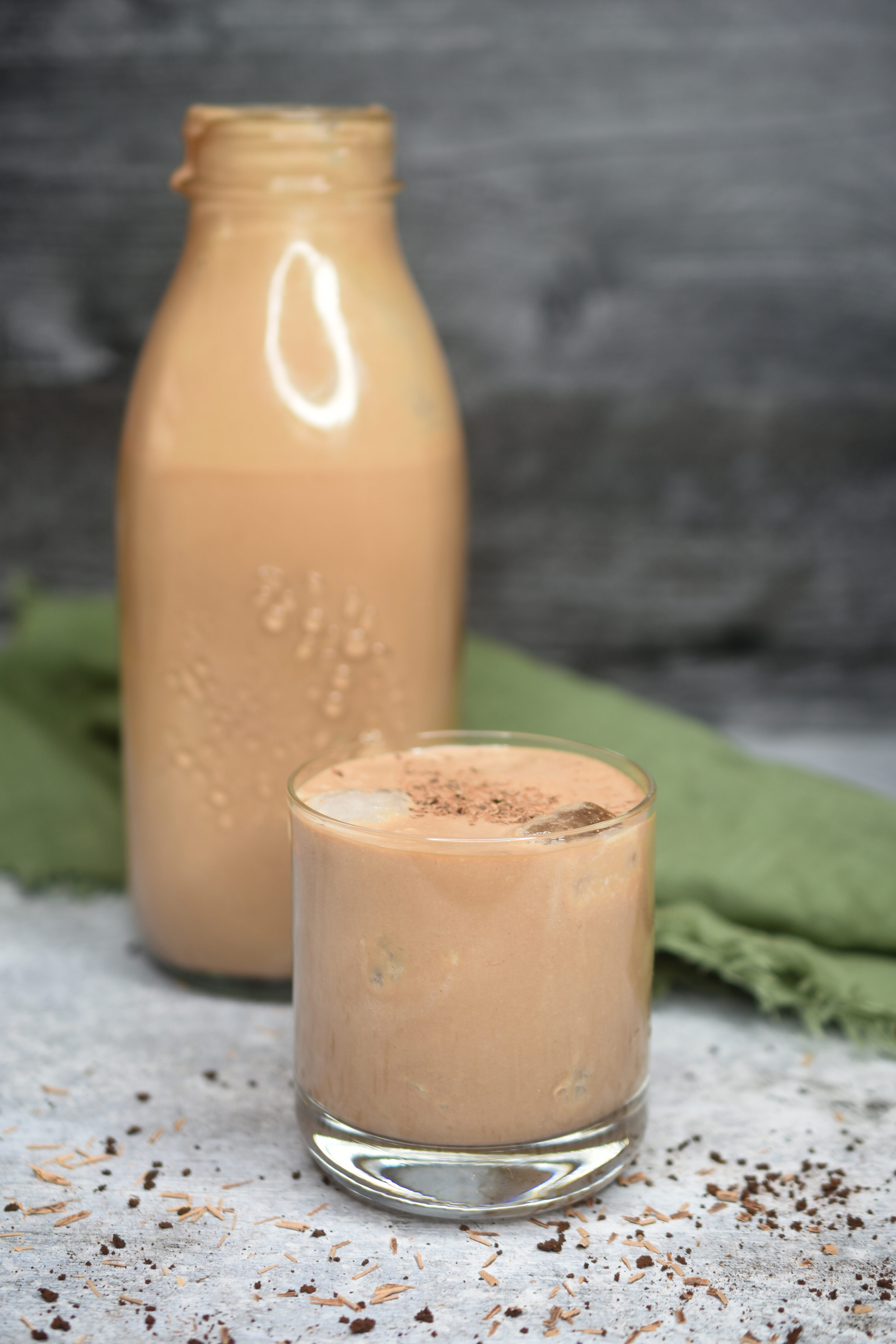 If your Irish or just like to make Irish recipes for Saint Patrick's Day (or any day). You have to check out my Sweet Irish Soda Bread. It's been featured by TODAY, a couple of magazines and more. It really is that good!
I also have a variation of soda bread with cranberries which you can find here. You may also enjoy my Car Bomb Brownie Bites I use Irish Cream in the frosting! Always a hit!
If homemade boozy recipes brought you here, I have a TON of cocktails, moonshines and more HERE.
Slainte!

Recipe originally published March, 2015. Updated text, photos, nutritional information and more 3/11/2021. For nutritional information I rely on a WordPress plug-in.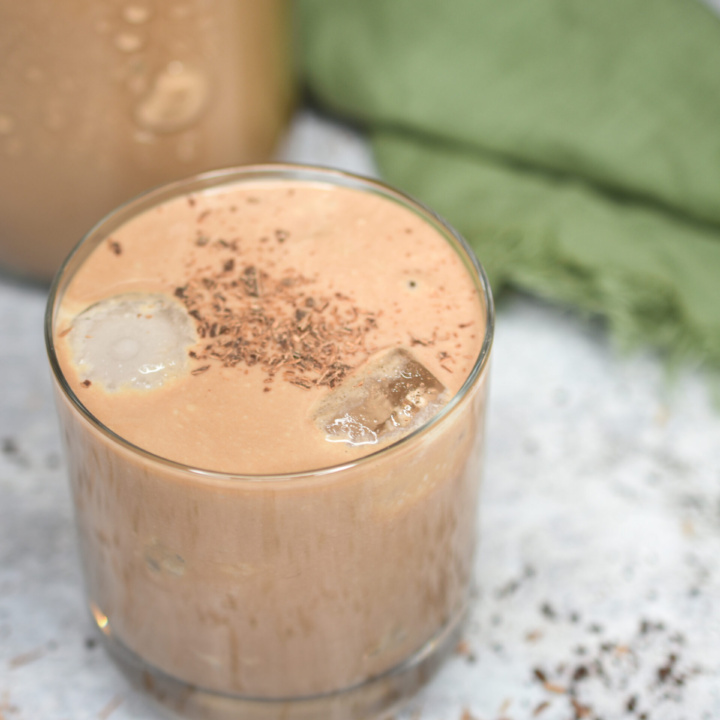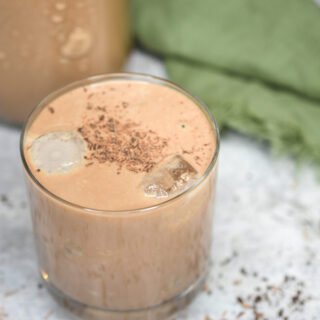 Homemade Irish Cream Recipe - Better than Bailey's!
Amazing recipe for Homemade Irish Cream. Just 6 ingredients and 5 minutes and you will never buy it again!
Ingredients
1

cup

heavy cream

¾

teaspoon

instant espresso granules

14

ounce

can sweetened condensed milk

3-4

TBS

chocolate syrup

I am a Hershey's girl

2

teaspoons

vanilla extract

1

cup

whiskey
Instructions
Combine cream and espresso in a bowl and whisk gently until espresso is 95% dissolved.

add in the sweetened condensed milk, chocolate syrup and vanilla and whisk just until mixed.

Add in the whiskey, ⅓ a cup at a time, whisking gently until combined.

Store in an old whiskey bottle, large mason jar or bottle.

This will keep for at least 3 weeks in your refrigerator (I have had it stay perfect for 6 weeks).

Always give it a good shake before pouring, mmmm!
Notes
Colleen's Notes: As far as the whiskey goes...I will say this, use what you would drink. The better the whiskey, the better this Irish Cream. I always say taste & adjust...SO If you adore coffee, feel free to add a little more espresso. If you only have instant coffee, you can use that the taste is just a little less. If you want more of a kick in the teeth from the whiskey...add more. More chocolate...add more. You get the picture. You really can't mess this one up.
Nutrition
Calories:
360
kcal
Carbohydrates:
33
g
Protein:
5
g
Fat:
15
g
Saturated Fat:
10
g
Cholesterol:
58
mg
Sodium:
80
mg
Potassium:
228
mg
Fiber:
1
g
Sugar:
31
g
Vitamin A:
570
IU
Vitamin C:
1
mg
Calcium:
162
mg
Iron:
1
mg
Follow me on Tik Tok for 1 minute videos