Have you every tried making your own soda flavors? I am smitten with making this Homemade Lime Soda lately. It's so fresh, crisp, clean and refreshing! Plus…I know exactly what is in it!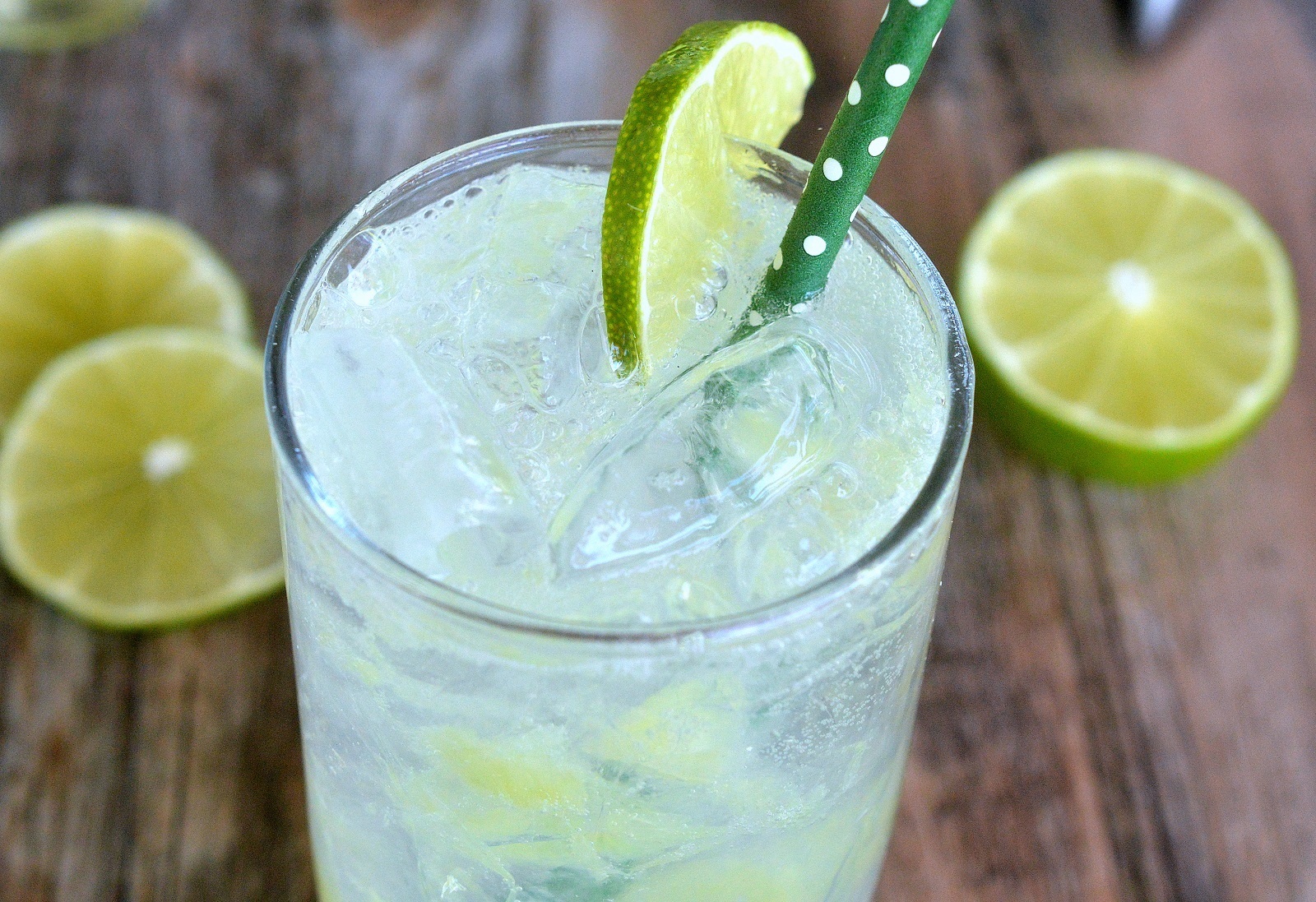 I stopped drinking store-bought sodas years ago. One day I thought to myself…just what is IN this stuff?? Nothing real…so why would I consume them?  So my husband and I stopped for the most part.  A couple times a year a Pepsi might find its way to me when eating a Philly pretzels because they are a match made in Heaven!
My kids (15 and 12) have never had a soda. They have no interest in even trying them. Connor is all about water, water, water, and milk.  Samantha likes lemonade, fruit punch, water, and OJ.
I am a fresh-brewed iced tea drinker however sometimes I need bubbles!! Since I love lime…anything, I figured why not make my own Homemade Lime Soda when I want. I prefer lots of lime pulp swirling around in my glass, you can make yours pulp-free if you want, just strain the pulp out after you muddle it OR simply just add fresh lime juice.
It doesn't take much time at all to make your own Homemade Lime Soda and you can always the components on-hand for when the mood strikes.  Simply squeeze a few limes into a mason jar for juice. "Supreme" a couple of limes (cut out the segments of lime…like a grapefruit) and store them in a jar until ready to use. Make a simple syrup, which is equal parts water and sugar (you can also do this with sugar alternatives). And when you are ready to enjoy a glass or two, grab some seltzer (or club) and ice.  In a minute, you'll have a tall glass of citrus flavored, bubbly refreshment in front of you! Kick your feet up!
The best part about making your own soda's is that you get to choose just how sweet you want it. Add 1 TBS or 3 of simple syrup depending on your preference. Watching your carbs yet crave a soda?? This is a great way to make a low carb drink.  Just add enough for flavor, maybe some extra lime and you have yourself something you enjoy NOT loaded with chemicals or artificial sweeteners.
And if you want to add some gin or vodka…Go right ahead…Now you have a Homemade Cooler!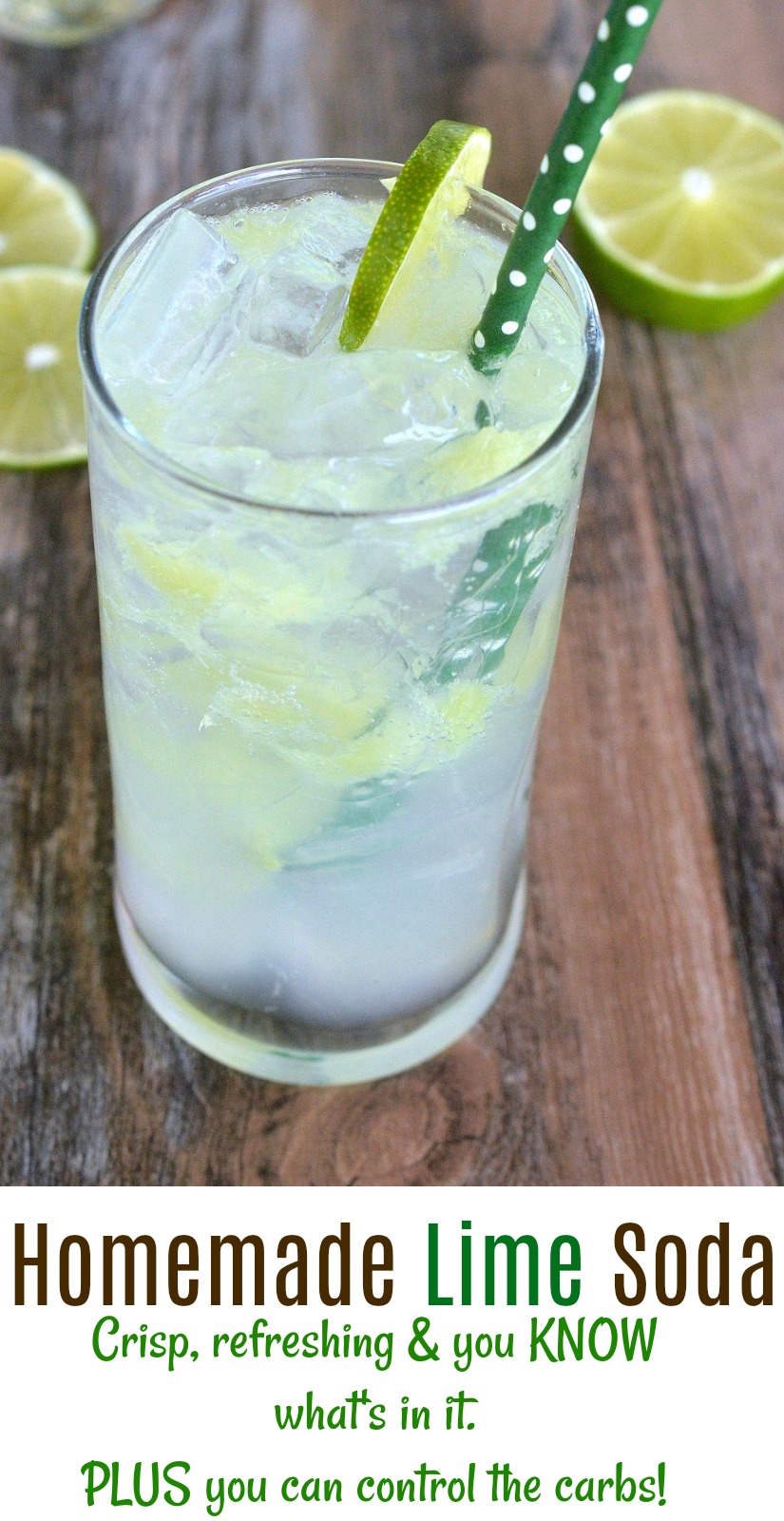 If you have made your own soda's before?  What flavors have you whipped up?  I am a bit obsessed with this Homemade Lime Soda and have been making it for awhile, however, I have also done cherry and pomegranate.
Enjoy!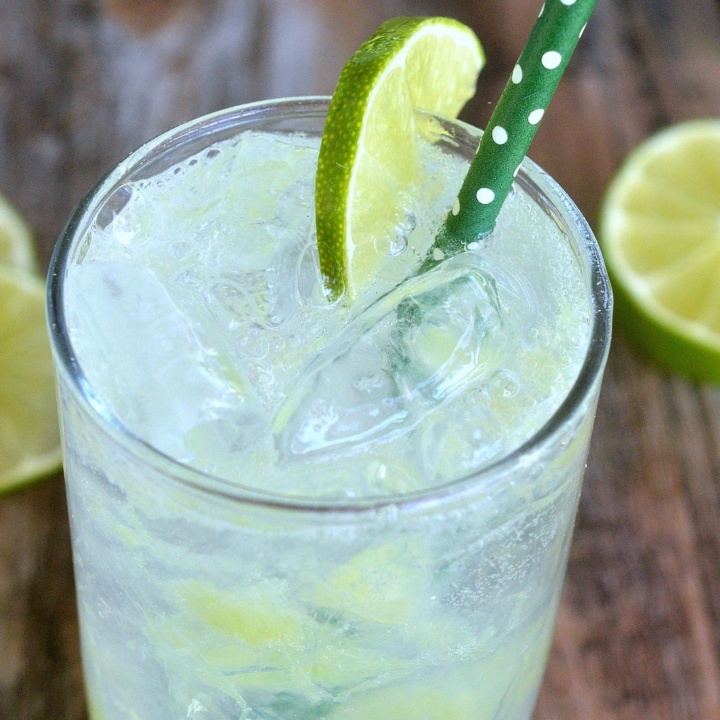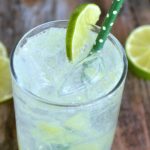 Print Recipe
Homemade Lime Soda
Ingredients
1

cup

sugar

1

cup

water

Limes

Ice

Seltzer
Instructions
How to Make Simple Syrup - Make your simple syrup by combining the sugar and water in a small pot, heat and stir until all sugar is melted. Remove from heat, cool. Once at room temp, pour into a mason jar, put a lid on it and store in your fridge until ready to use.

Homemade Lime Soda

Supreme your limes (peel with a knife and cut into segments).

Set aside the lime segments. Squeeze all skin juice and leftover lime pulp juice into a small mason jar. Squeeze additional limes into the jar as well (1 or 2).

Grab a tall glass, plop a few lime segments into it, muddle. Add in lime juice and simple syrup (start with 1 TBS and add more later to get to your preferred level of sweetness).

Fill glass with ice, top with seltzer, stir, taste and adjust for sweetness and enjoy!