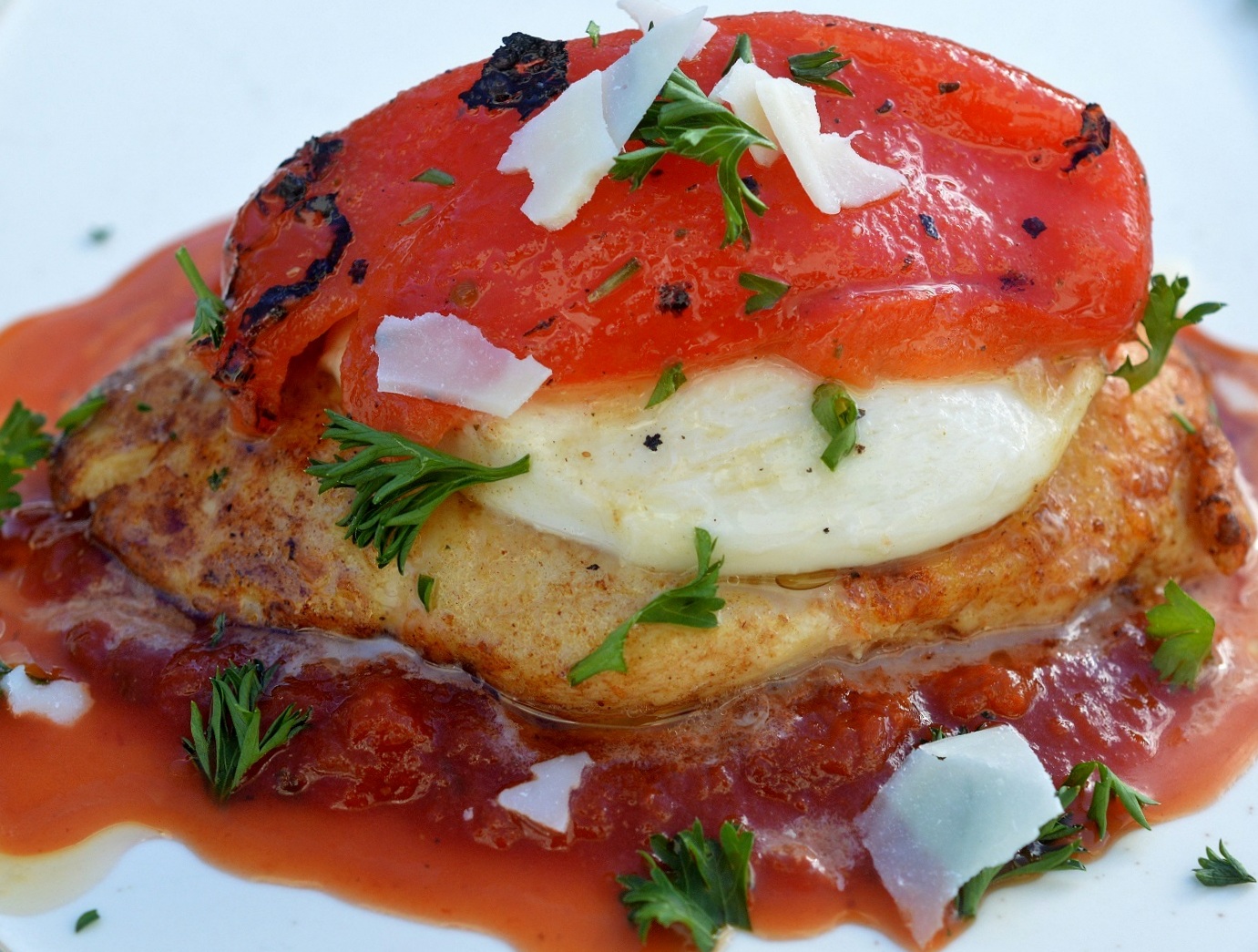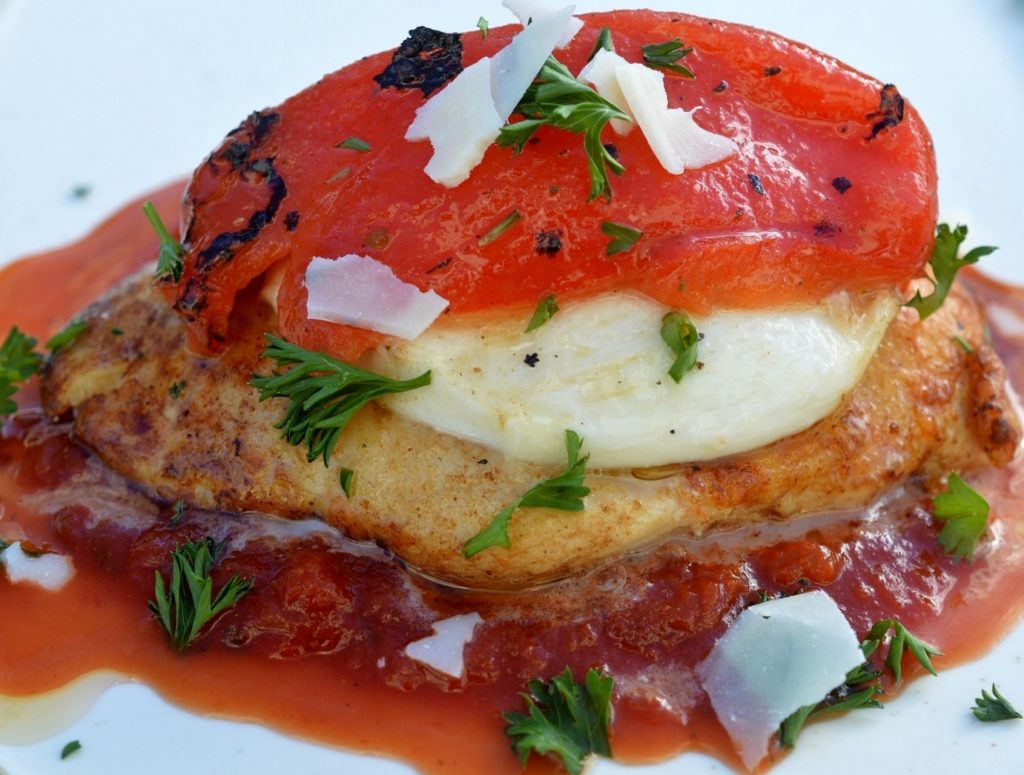 Ready for an easy & impressive Chicken Italiano??
More times than not, I am all about getting dinner on the table in 30 minutes or less.  I love to whip up easy dinners that don't feel or taste like they were easy dinners.  Know what I mean?  This Chicken Italiano literally took 20 minutes to throw together thanks to the help of Bertolli's new & creative sauces!
Good ingredients yield delicious results…Every time!
How many times have you grabbed a jar of sauce and felt the need to jazz it up with additional garlic, herbs or seasonings?  I know I have!  The new Bertolli Rivera Sauces are different, decadent & delicious!
For the Chicken Italiano, all I did was grab some boneless chicken breasts and looked in my fridge for inspiration. I had purchased some incredible freshly made mozzarella and roasted peppers from a little Italian man who drives to Bucks County, PA on Saturdays to sell his freshly baked artisan breads, stromboli's, bigger-than-a-softball-aroncini, fresh mozzarella and roasted peppers at Rice's Market (which has been running since 1860!!).
People…His stuff was SO freaking-good that on-the-spot…I asked him to marry me!!
And he said yes!!
However, then I had to come to my senses and gently break off our engagement since, ya know…I already have a husband…sigh, the memory of our time together and his delicious food is something I will cherish forever 😉
I used some of Bertolli Riserva Balsamic Vinegar & Caramelized Onion Red Sauce with the Chicken Italiano as well as with the Aroncini ball I purchased too! So good! For a $1.50 off coupon, click here.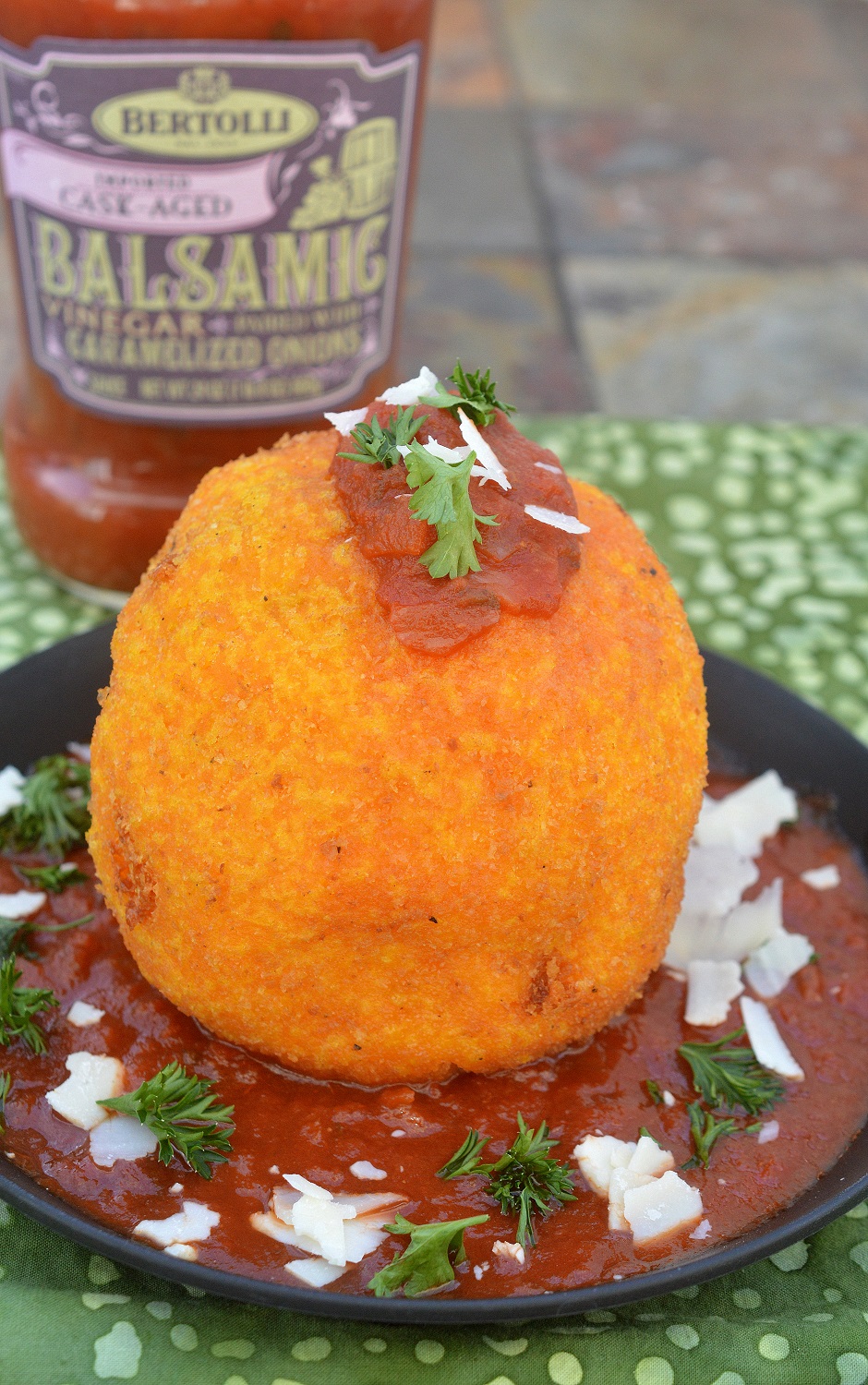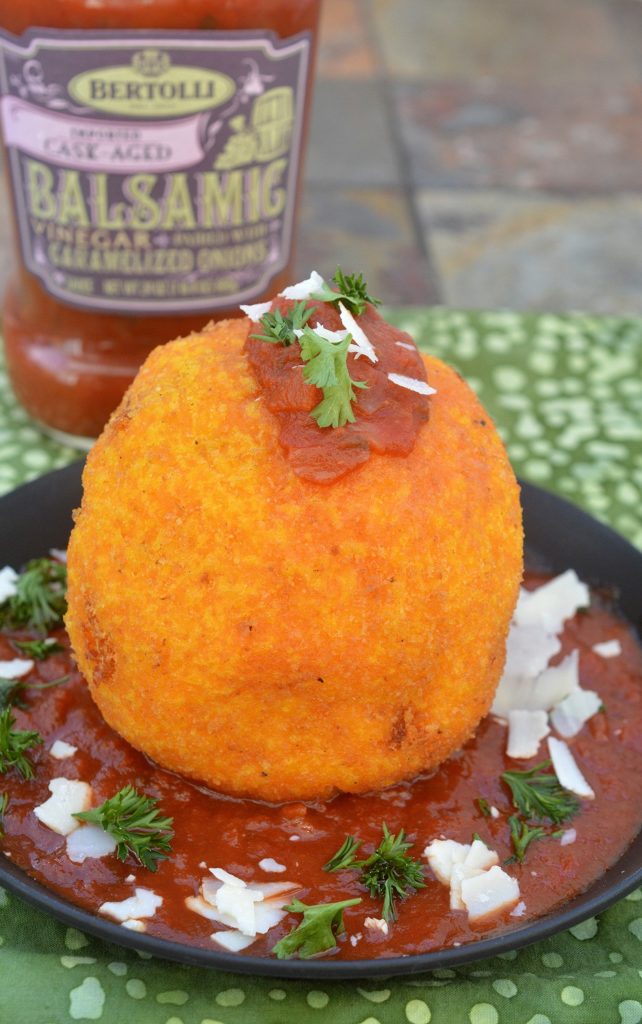 When I heard Bertolli was celebrating their 150th anniversary AND teaming up with No Kid Hungry, (who is trying to end childhood hunger in America), I knew I was going to help spread the word. Two minutes of your time is all it will take for YOU to help as well:
How to support No Kid Hungry
Snap a picture showing how you bring Tuscany to the table. It could be a delicious Italian dish, a family gathering or your kids enjoying a bowl of pasta, anything!
Tag it with #MyTuscanTable.
Share it on any social media.
Bertolli will donate a dollar for every share to Share Our Strength's No Kid Hungry Campaign!
No Kid Hungry will then will provide 10 healthy meals for each $1 donated to kids in need up to a half a million meals. Wow!! When I found out they were doing this, they had me! I adore brands that find ways to give back and when that giving back involves helping kids…I melt!
Bertolli has been helping feed family's via their product line for over 150 years! Read all about their fascinating history and how Francesco Bertolli became the first importer of olive oil back in the late 1800's, plus find recipes, tips, inspiration and more over at The Bertolli Cooking School.
Bertolli products have been in my life as long as I can remember.  I flash back to me always wanting to taste what my mom was cooking or help her make it and now I have kids that do the same. Traditions are the backbone of families!
My Polish grandmother passed away at 102 last year. Her mother mom, (my Babci…who lived to a few months shy of 100) taught her how to make pierogi, Grandmom then taught her son (my dad) how to make pierogi, she then taught her grandkids (my siblings & I) and daughter-in-laws how to make pierogi and now we are teaching her great-grandkids how to make pierogi. That right there is tradition at its best. Every time we sit down to enjoy homemade pierogi, especially on Christmas Eve…it's like generations of "me people" are there with us, and I love that!
The New Bertolli Riserva Flavors Are: 
• Bertolli® Marinara with Parmigiano-Reggiano
• Bertolli® Porcini Mushrooms & White Truffle Oil
• Bertolli® Asiago Cheese & Artichokes
• Bertolli® Balsamic Vinegar & Caramelized Onions
Follow Bertolli along on Facebook and Tumbler for even more inspiration, contests & special offers!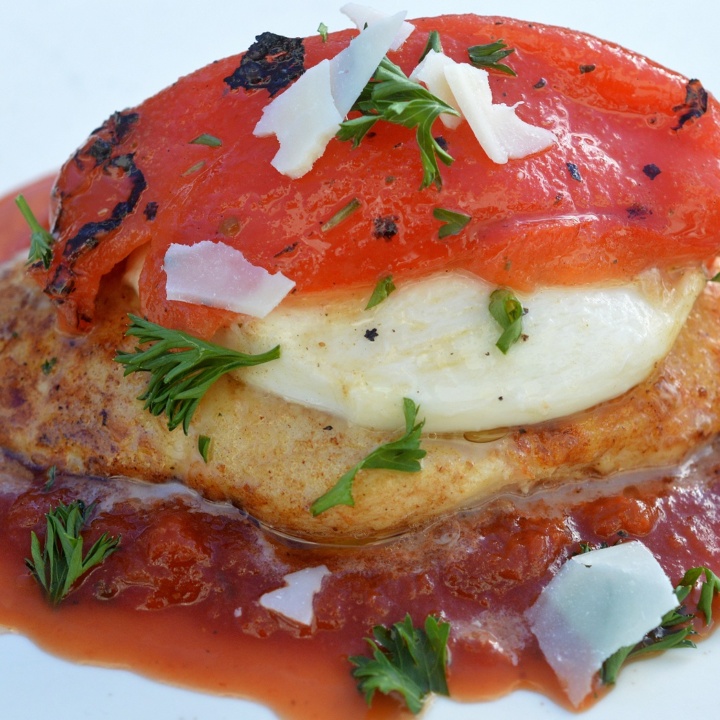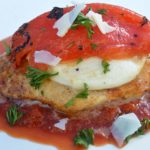 Print Recipe
20 Minute Dinner - Chicken Italiano
Ingredients
Olive oil

4

boneless chicken breasts

Salt & pepper

4

slices

about 1/4 inch thick fresh Mozzarella

4

large sections

or halves of roasted red peppers

1

Jar of Bertolli Riserva Balsamic Vinegar & Caramelized Onion Sauce

Fresh parsley

Shaved Parmesan
Instructions
Preheat your oven to 375.

Cover just the bottom of a nonstick skillet with olive oil and heat it on med-high until hot, being careful not to burn.

Season your chicken and once the oil is hot, place it carefully into the pan.

Cook chicken turning once until the outside is browned and the chicken is cooked through (cook time will vary based on side and thickness of your chicken).

Heat your sauce.

Once your chicken is done assemble the Chicken Italiano stacks by placing a slice of the mozzarella on each piece of chicken followed by a slice of the pepper, Then place it on the oven for 3-5 minutes...Just allow the cheese to begin to melt. Then simply spoon sauce on your plate, place a stack on top, add a little more sauce over-top and for garnish add chopped parsley & shaved Parmesan if you like.

Enjoy!