I am SO excited about this recipe!! I just love it when an idea comes to fruition! This recipe for The Original Pumpkin Pie – The Way The Pilgrims Made It is one I hope you will try and make it a new Thanksgiving tradition.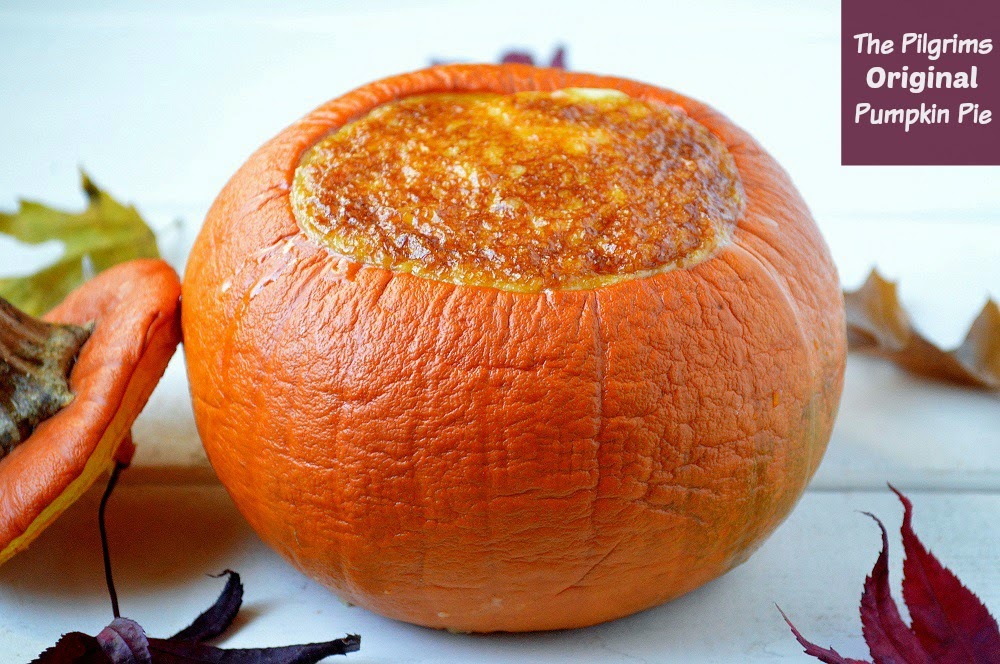 Pumpkin Pie may have been at the original Thanksgiving in America, however, it was not the pie we know it to be today.
393 years ago at the first Thanksgiving in Plymouth (Massachusetts) flour, so that would have made it impossible to make any sort of pie crust. Plus, settlers hadn't yet come up with an oven for baking. According to some accounts, early English settlers in North America improvised by hollowing out pumpkins, filling the shells with milk, honey, and spices to make a custard, then they roasted them whole in hot ashes. 
As a matter of fact pumpkin pie as we know it didn't appear in an American cookbook until the early 19th century.
So I set out to make The Original Pumpkin Pie – The Way The Pilgrims Made It and was ecstatic with the results!
This is easy to make and impressive to set out.  This actually tastes like crème brulee, it's delicious (which is why allowing the top to brown is an excellent idea!  And guess what, since pumpkin is your "dish" when you are finished just throw it out! Whoop!  One less dish to clean on Turkey Day!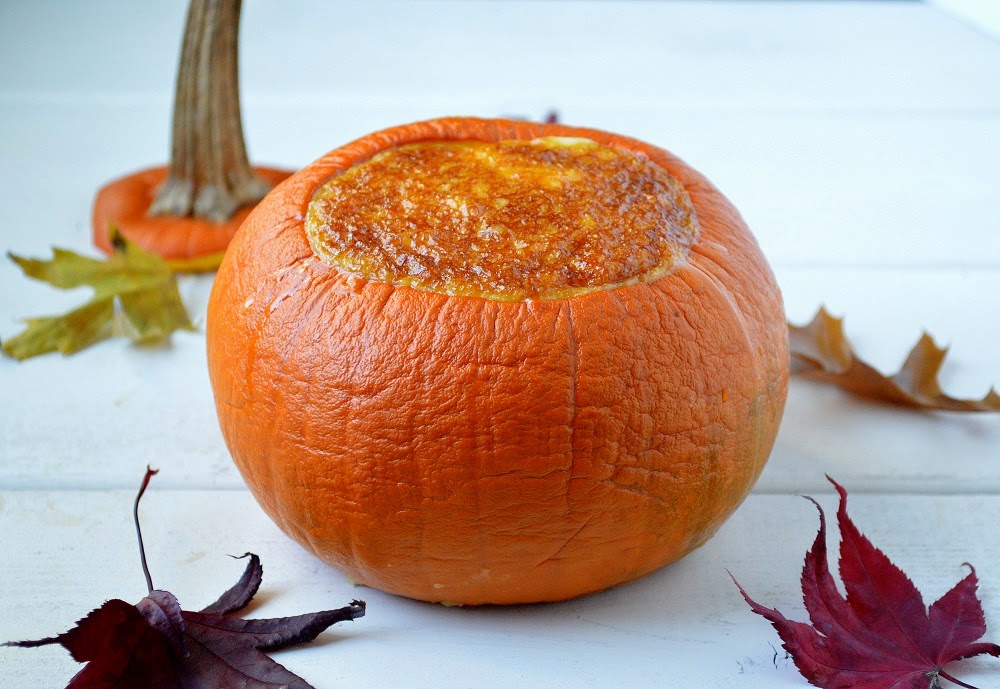 If you are looking for a dish to add to your Thanksgiving gathering this year, one with a great story, history and a wow factor, why not try whipping my modern take on The Original Pumpkin Pie – The Way The Pilgrims Made It
This makes an impressive dessert offering, one of these will serve 4-5 people so you could make a few to run down the center of your dessert table.
If you enjoy vintage recipes like this or just want to make something that's different and CRAZY DELICIOUS yet SO SO simple! Make this Nantucket Pie. I have been making it for half my life and one bite always gets newbies excited!
Its a vintage recipe from New England (again…Pilgrim territory, lol). This Pie is not a pie at all. Love how it uses seasonal cranberries and walnuts. Just 6 ingredients. Hope you love it as much as my family does!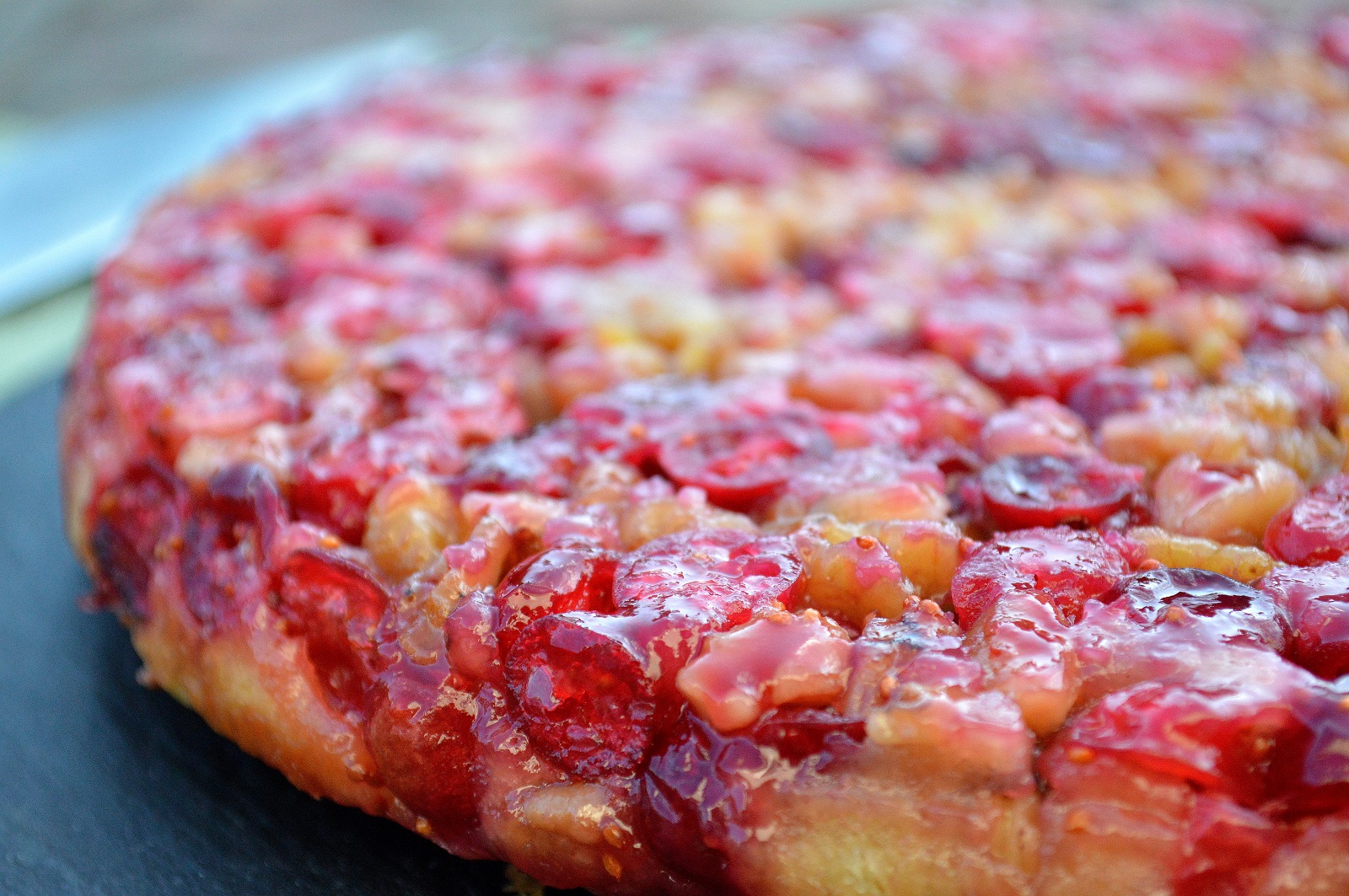 Looking for more Thanksgiving Dessert Ideas?  

Wishing your and your family a delicious & Happy Thanksgiving!
XO – Colleen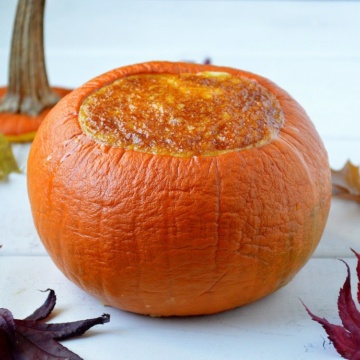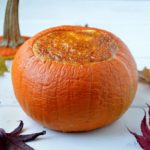 Print Recipe
The Original Pumpkin Pie - The Way The Pilgrims Made It
Try making pumpkin pie the way it was first made by early Americans. A pumpkin with a custard filling. So delicious & different for a holiday dessert.
Ingredients
1

small pumpkin

4-5 inches in height and 12-15 inches in circumference (sugar pumpkin)

3/4

cup

sugar

3

large eggs plus 4 egg yolks

1/2

TBS

vanilla bean paste or vanilla extract

2

cups

heavy cream

1

teaspoon

of cornstarch

Pinch

of salt
Instructions
Prepare your pumpkin by scooping out the seeds and pulp, place it on a baking sheet, do not put the top of the pumpkin (stem) on the sheet just yet.

Preheat oven to 400 degrees.

In a mixing bowl combine the sugar, eggs, and vanilla and whisk until combined.

Add the heavy cream, cornstarch, and salt and whisk until fully combined.

Pour mixture into your prepared pumpkin (allowing about 3/4 of an inch space between the filling and the top of the pumpkin and begin baking it.

Bake at 400 degrees uncovered.

After 15 minutes, cover the top of the pumpkin loosely with foil (don't let it touch the top of the custard or it will stick and "ruin" the appearance) and bake another 15 minutes.

Lower oven temp to 375, place the top of the pumpkin on the tray and continue baking for 15 minutes more. Remover the foil and bake an additional 30 minutes or until a knife inserted into the custard comes out mostly clean.

Turn off the oven, allow the pumpkin to cool for an hour, then place it in your cold garage (loosely covered with wrap or foil) or your refrigerator and allow the custard to set 6 hours or overnight. When ready to serve, scoop out custard into small dishes (you can scrape the sides a bit as you scoop it out if you choose to scrape off some of the cooked pumpkin for additional flavor, I am sure the Pilgrims wasted nothing).
Nutrition
Serving:
6
servings
|
Calories:
402
kcal
|
Carbohydrates:
27
g
|
Protein:
4
g
|
Fat:
31
g
|
Saturated Fat:
19
g
|
Polyunsaturated Fat:
2
g
|
Monounsaturated Fat:
9
g
|
Trans Fat:
1
g
|
Cholesterol:
191
mg
|
Sodium:
62
mg
|
Potassium:
90
mg
|
Sugar:
25
g
|
Vitamin A:
1285
IU
|
Vitamin C:
1
mg
|
Calcium:
64
mg
|
Iron:
1
mg