Now that it has finally cooled down in my part of the country, I am so into the  have been making comfort foods. From soups to pot pies, I am embracing Fall! I have also been churning out my famous Apple Pie Moonshine and a few other fun drinks like this crisp and delicious Apple Ginger Cocktail.
This Apple Ginger Cocktail is such an easy cocktail to whip up! It's full of the deliciousness of apples, with a hint of spice…it's perfect for the season and would be a great addition to your Thanksgiving festivities.
My 12 year old daughter Samantha (who is usually by my side when I cook) thinks Thanksgiving is as exciting as Christmas! She always wants us to host, so she can cook like a ninja by my side and of course taste as she goes along. I can never decide if she what excites her most the idea of eating all of the food  on Thanksgiving, hosting and having everyone over or the cooking . It's probably a combination of all 3!
When Samantha was 8, she stunned me when she literally saved my butt as I prepped for our Thanksgiving dinner. I was hosting a lot of people and was not going to be ready. My girl said "mom, I can do this one" and independently took over one dish and then another. I will never forget her eagerness, focus and the results! (Love you my Little Chef!!)
Both of us can't wait to come up with as well as bring to life this years Thanksgiving dinner, I am thinking quite a few of these Apple Ginger Cocktail will happening!
Last year, before Thanksgiving, I helped spread the word about La Brea Bakery and their awesome initiative to honor everyday hero's who had to work while the rest of us gathered around our Thanksgiving tables.
I even nominated someone who I admire.
And she won! 
She was one of the winners from across the U.S. and boy did La Brea ever come through! They went to her hospital and fed her SO many of her co-workers a fantastic and memorable Thanksgiving meal. The local news even showed up! Last Thanksgiving was one to remember for my girlfriend Susie and her co-workers for sure! From soup to pie and every thing in between PLUS lots and lots of my families favorite breads from La Brea Bakery.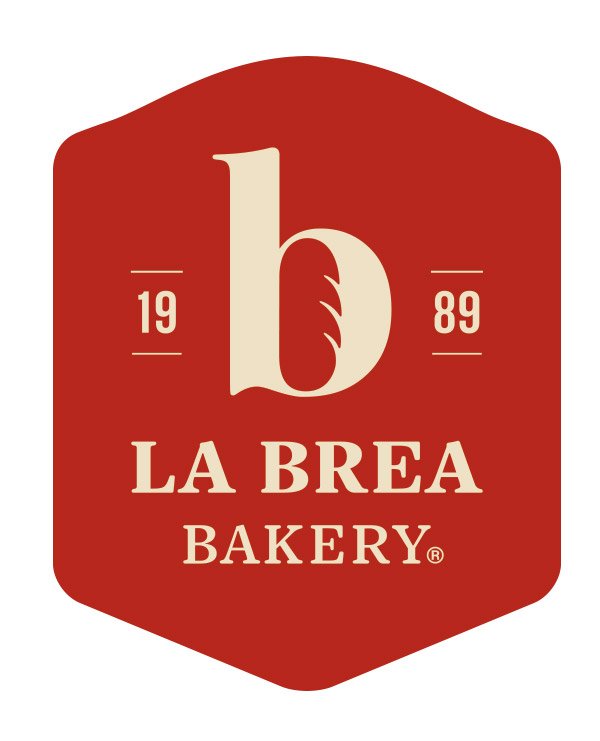 This holiday season, La Brea Bakery, the nation's top Artisan bread brand, is back at it again by giving people the chance to say "Thank You" to their loved ones who have to work on Thanksgiving with a surprise gift – a Thanksgiving meal brought directly to their place of work. Through the Thanksgiving Heroes page, the company will be accepting nominations for the Thanksgiving Hero in people's lives. On Thanksgiving Day, ten winners, selected from across the country, will be surprised and delighted with a Thanksgiving feast, courtesy of their family, friends and all of America who nominated.
So what are you waiting for?  
Who do you want to nominate and possible give a memorable Thanksgiving?? 
If your nominee wins…there is something in it for you too! 
Nominations will be accepted from November 1st – November 20th.
Ten chosen nominees from around the country will be selected to receive a fully catered feast delivered to their place of work (as a surprise!) on Thanksgiving Day. They'll get to enjoy it with their family, friends and colleagues, and know that their loved ones think they are true Thanksgiving heroes.
To make a nomination, visit La Brea Bakery Thanksgiving Hero's Page. Your entry should include why your nominee deserves to win (in 100 words or less) and a photo of your hero.
If your nominated Hero is selected, the nominator will win a $500 gift card!
For more information, visit www.labreabakery.com or check them out of Facebook, Instagram, Twitter or Pinterest.
This is not a sponsored post, I just wanted to share the good that La Brea Bakery is doing again this year and help spread the word on such a fun initiative! I don't know about you…I love Brands that find fun ways to give back!
Hope your try this 3 ingredient Apple Ginger Cocktail, it's full of flavor and perfect for this time of year! I enjoy making it with Fever-Tree Ginger Beer, which is a non-alcoholic mixer you can pick up at many grocery stores. It's delicious! For more of a kick, you can certainly use Ginger Beer that contains actual beer. Cheers!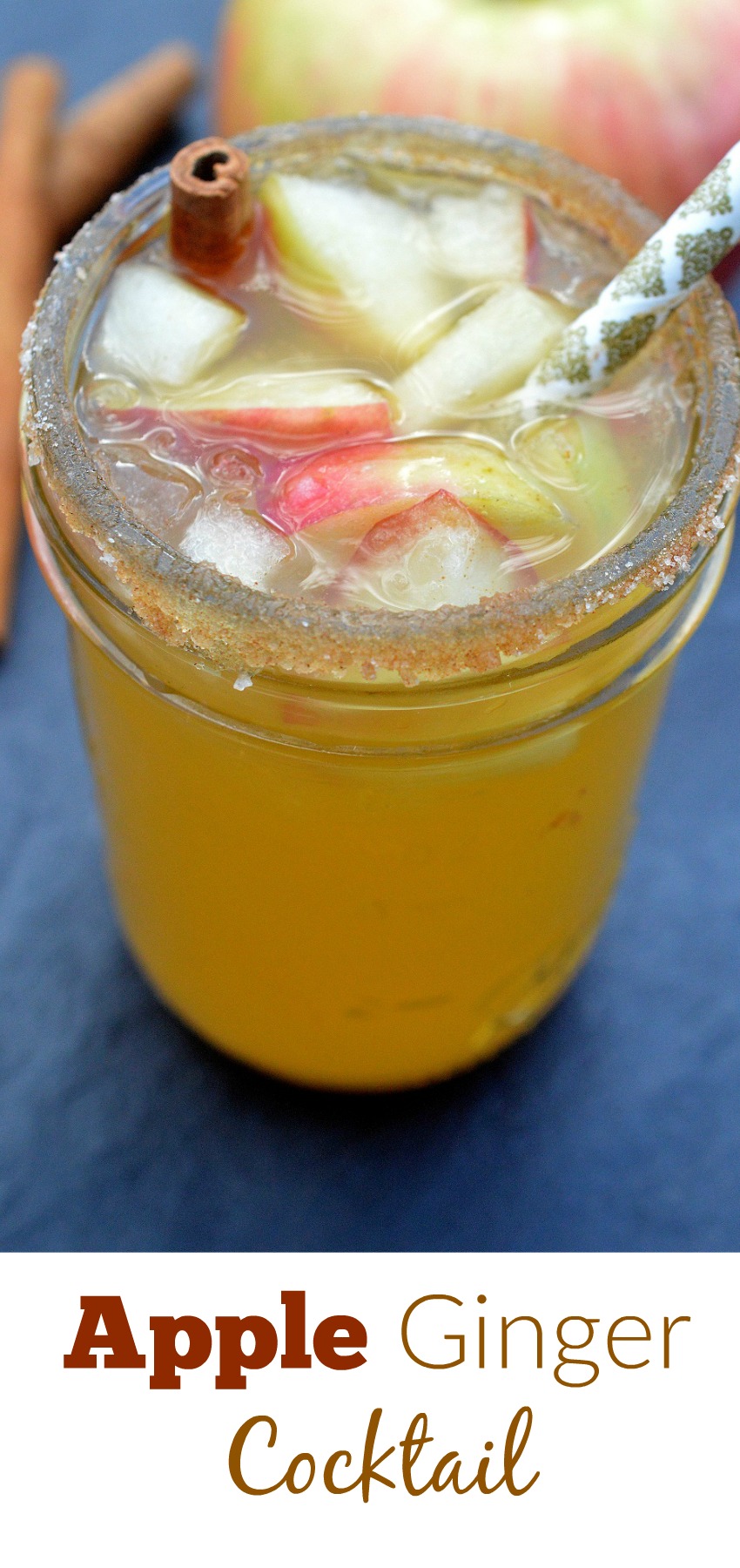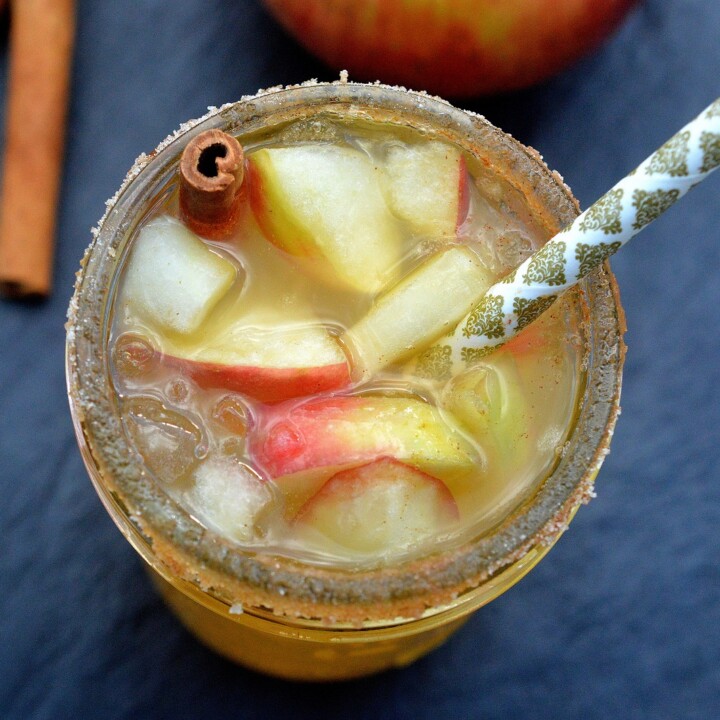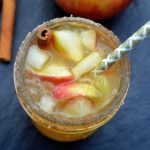 Print Recipe
Apple Ginger Cocktail
Ingredients
1

Honeycrisp Apple

diced

Ice

2

oz

Applejack

or more to taste

Fever-Tree Ginger Beer

Or your favorite Ginger beer
Instructions
Rim your glasses with a mixture of cinnamon and sugar, by first dipping the rims in water, shaking it off and then quickly dipping the rims in the cinnamon sugar mixture

Muddle 2-3 TBS of diced apples in each glass or mason jar

Add enough ice to fill the glass halfway

Add 2 oz Applejack, stir well

Fill to brim with Ginger beer

Stir, garnish with a cinnamon stick and straw and serve.
Notes
As always taste and adjust for your preference/tolerance for alcohol and sweetness.
You can choose to use Fever-Tree Ginger Beer for this which is such a great mix-in. It is non-alcoholic and available at many grocers. You can also choose to use straight up Ginger beer for this, your preference and tolerance for alcohol.