Whether you enjoy sweet potatoes or not, you will flip over this amazing Sweet Potato Bread Recipe. It's a quick bread, which means its easy and you really can't mess it up (in my opinion). One of my favorite things about making this is watching others enjoy it and then having them guess what it is. No one ever guesses "sweet potato".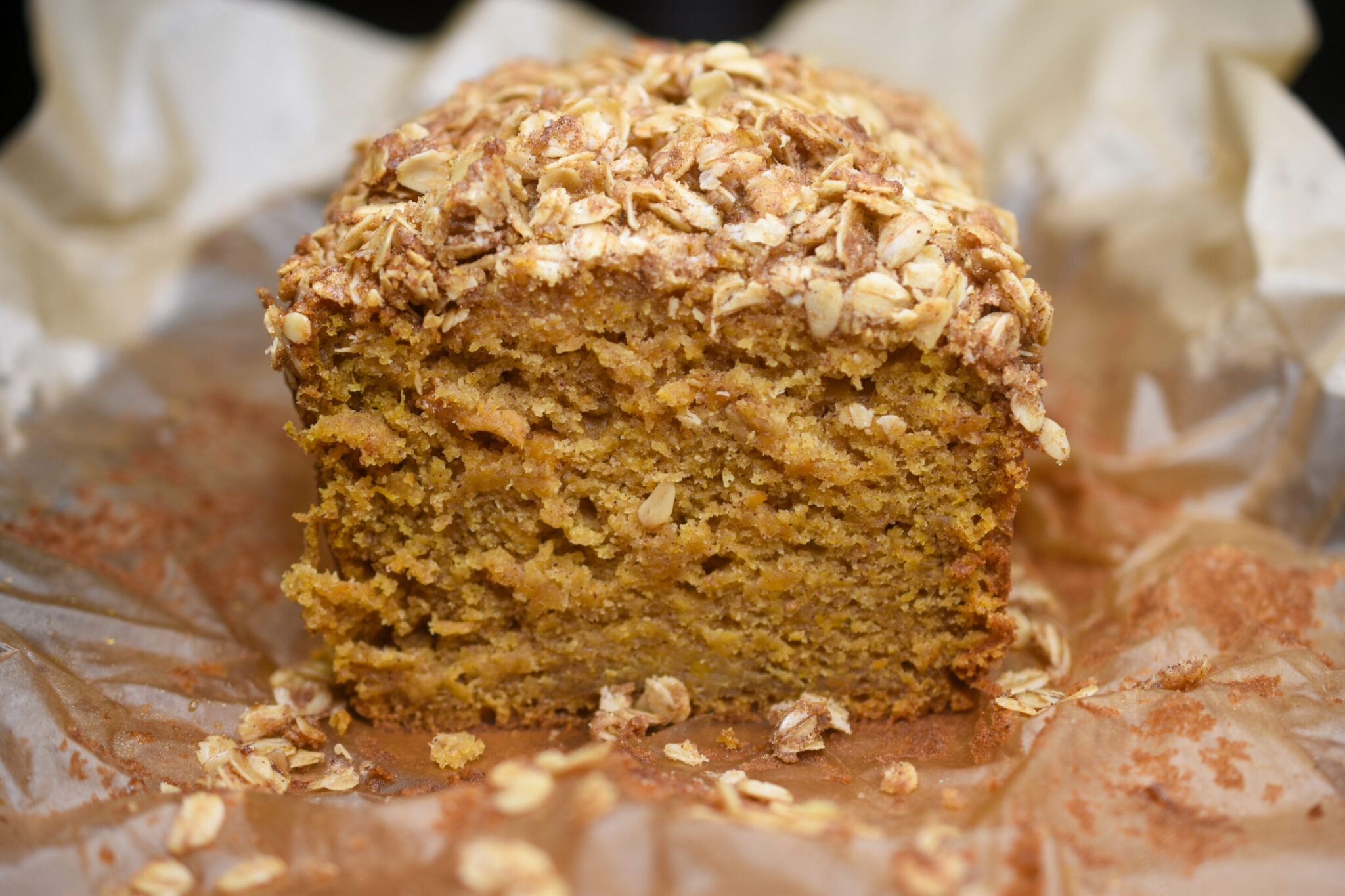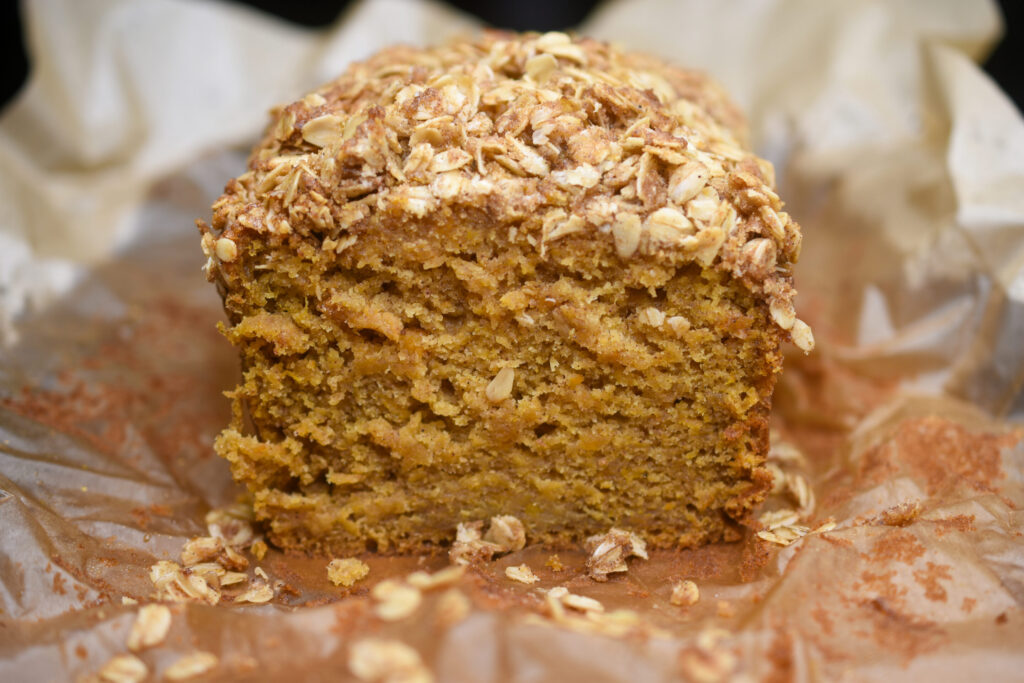 This amazing sweet potato bread recipe is moist, like perfectly moist (because of the added sweet potato water), and spiced beautifully with cinnamon, nutmeg, ginger and cardamom. This is one of those dessert breads that you'll be making again and again all year long.
Sweet potatoes are highly nutritious. They are packed with Vitamin A as well as a good amount of Vitamin C, Manganese and other vitamins and nutrients. and baking them into something like this only reduces those benefits by approximately 70%. Funny enough boiling the potato does leech out some benefits however in the end it lowers their glycemic index making them have less of an insulin spike. Not that that really matters for this recipe because of the added sugars. I just find that interesting.
I just figure if you are going to eat something like a cake, why not have a powerhouse food like sweet potato or pumpkin in there to help a bit. It's all about the ying and the yang, right??
Bake this in one loaf pan like this or in mini loaf pans for faster baking time and sharing. You can also bake as muffins in silicone baking cups.
How to make Sweet Potato Quick Bread
Cut one large or two smaller sweet potato's into chunks and boil for 15-20 minutes or until tender when pierced with a fork.
reserve 1/4 cup of the sweet potato water and drain potatoes.
When ready to mix the batter combine mashed sweet potatoes, eggs, oil, buttermilk, sugars and spices in mixing bow and mix until combined.
Add in flour, baking soda, baking powder and salt and mix until combined and smooth.
Line baking pan with parchment paper and scrape batter in.
Make streusel topping by combining oats, butter, spices and brown sugar.
Sprinkle streusel on batter and bake at 350 for 55-60 minutes.
Allow it to cool for 5 minutes and then lift out the loaf and allow it to cool further.
Delicious warm.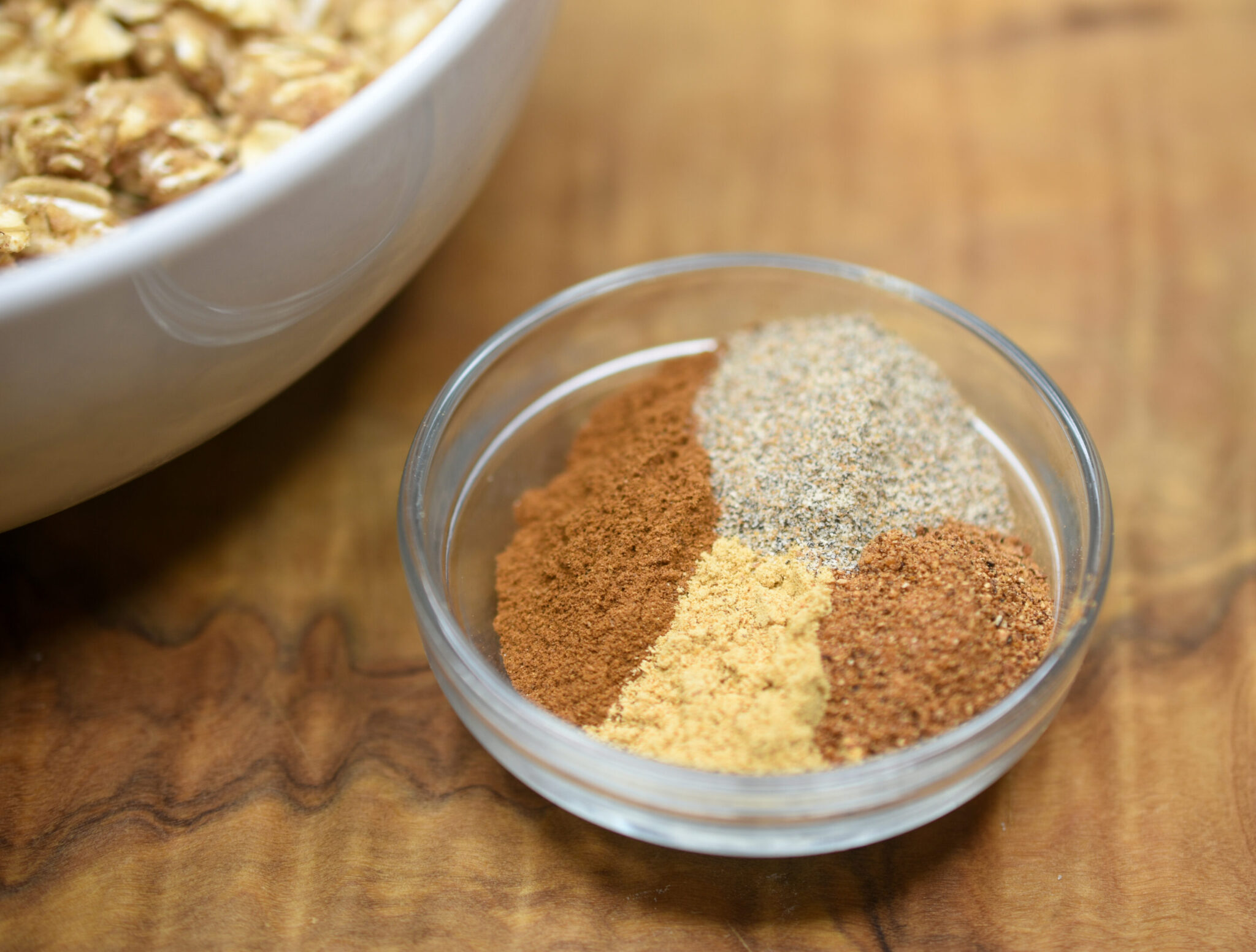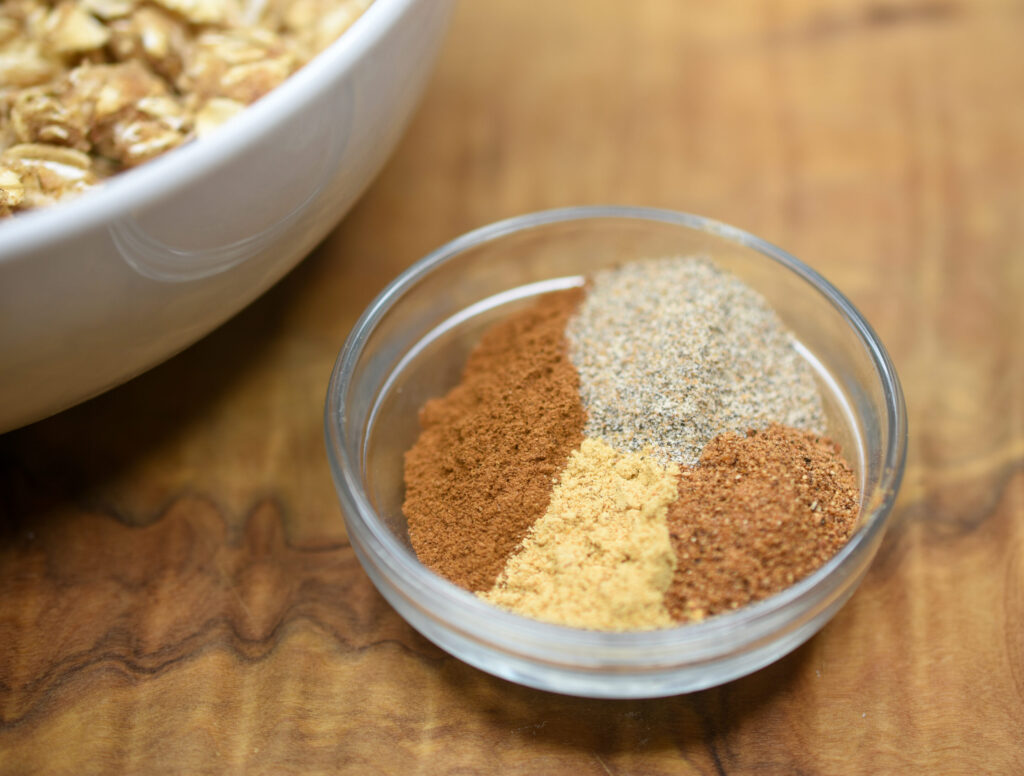 Tips when making Sweet Potato Bread
Get potatoes out of the water as soon as they are cooked
Mash right away (not in the hot pot), add the reserved liquid, tent with foil or wrap and allow to cool slightly before mixing
This is a forgiving recipe, if you have a little under 1.5 cups of mashed sweet potatoes, it is fine. same goes if you add a little over
Don't be afraid of the spices, the beauty of this bread is the amazing spice flavor
Choose to top with a quick oatmeal streusel or not
If you choose to not top with a streusel, you may want to up the brown sugar in the batter by 1 TBS
Line your baking pan with parchment. You want to be able to lift this bread out so you don't lose or damage the streusel. Plus its always a good idea to lift out any dense baked good. Keeps it perfectly intact
This bread takes a solid hour to bake up and makes a large loaf, often I make 3 muffins from the batter as well without topping. Stills bakes up a beautiful large loaf as you see here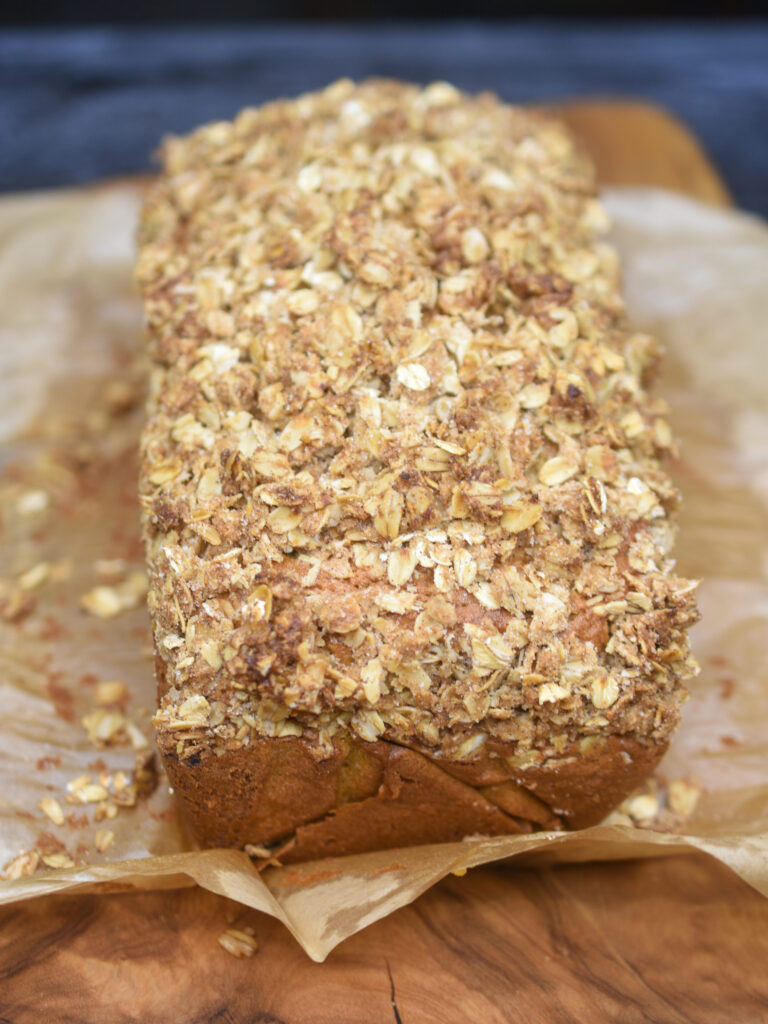 Variations to Sweet Potato Bread Recipe
You can change up which spices you add to this bread, swapping out one for another. You can add things like allspice, pumpkin spice, star anise, etc. However after tinkering over the years I do feel that the recommended spices in the recipe are spot on
Make the recommended streusel or leave it out. It just lends added sweetness, texture and crunch which we enjoy
You can double or triple streusel and create a middle layer if you wish
You can swap out the sweet potato for pumpkin (pure pumpkin) if you wish
If you enjoy making quick breads, check out some of my favorite quick bread recipes:
Cheesy Bacon Jalapeno Quick Bread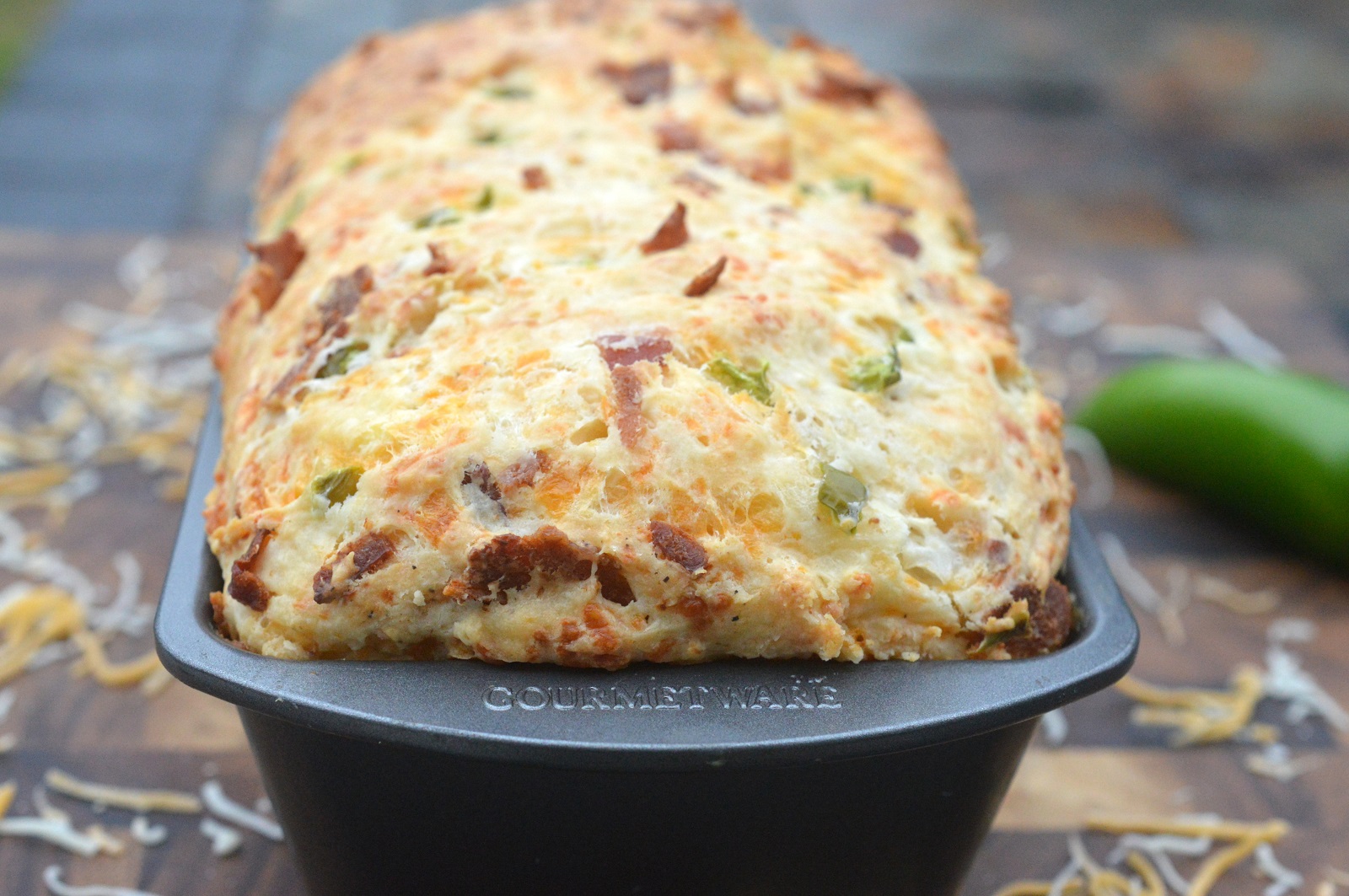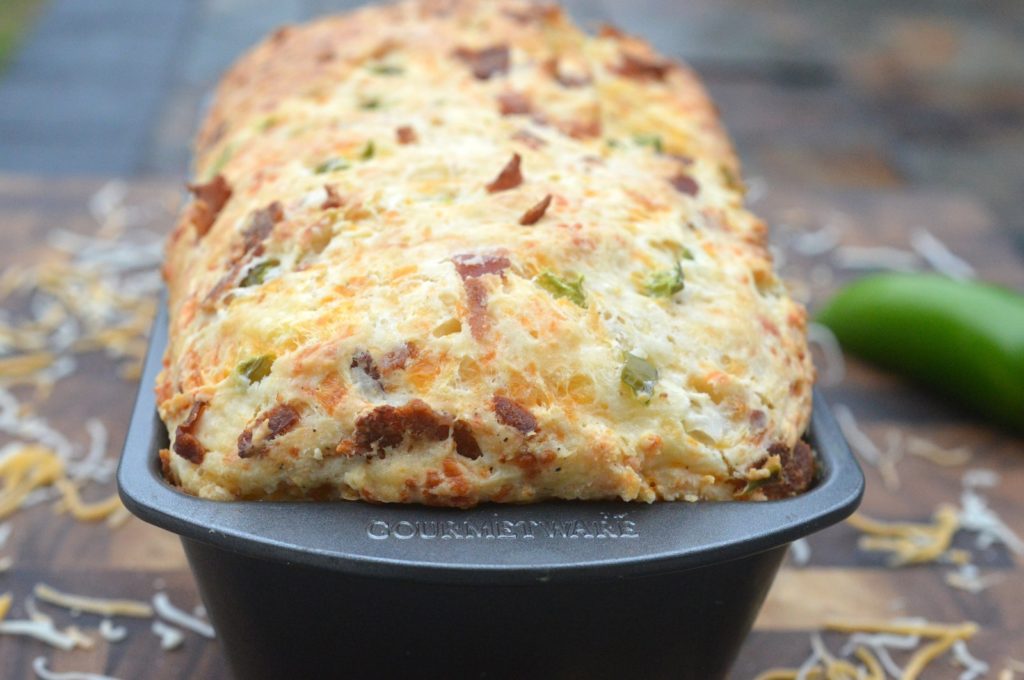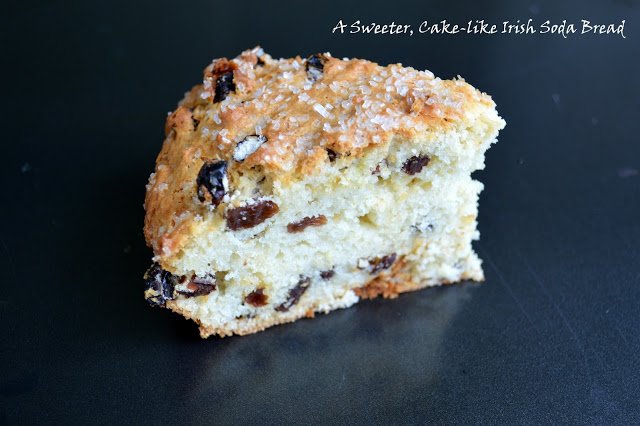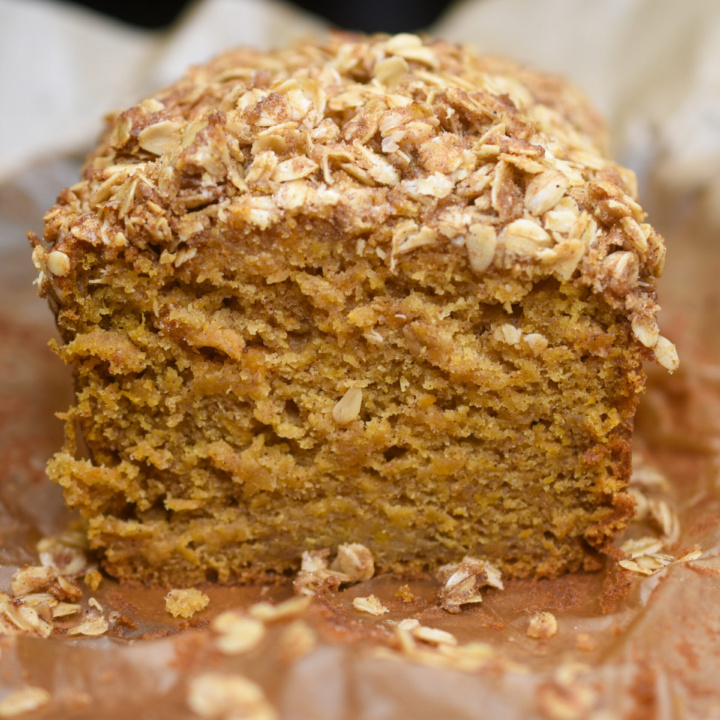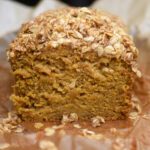 Print Recipe
Sweet Potato Bread Recipe
Amazingly moisy and deliciously spiced sweet potato quick bread recipe with a struesel topping
Ingredients
1 1/2

cups

mashed sweet potato

(mashed with 2 TBS of reserved sweet potato water)

2

eggs

1/2

cup

oil

1/3

cup

buttermilk

1

TBS

vanilla

3/4

cup

sugar

1/2

cup

brown sugar

1

TBS

cinnamon

1

teaspoon

nutmeg

1

teaspoon

ginger

1

teaspoon

cardamom

pinch of salt

1 3/4

cup

flour plus 1 TBS

1

teaspoon

baking soda

1/2

teaspoon

baking powder
Streusel Topping
1/2

cup

oats

1 1/2

TBS

brown sugar

2

TBS

butter, room temp

1

tsp

spice mixture (1/2 tsp cinnamon, 1/4 nutmeg,1/8 tsp cardamom, 1/8 ginger)
Instructions
Peel one large or2 smaller sweet potatoes, cut in small chunks and boil for approximately 15 minutes or until fork tender.

Reserve 1/4 cup of sweet potato liquid.

Drain potatoes right away, mash, add 2 TBS of liquid and set aside to cool.

Preheat oven to 350 degrees.

When ready to mix, place in mixing bowl sweet potatoes, eggs, oil, buttermilk, vanilla, white and brown sugar and mix until combined.

Add in flour, spices, salt, baking powder and baking soda and mix until smooth.

Line a loaf pan with parchment paper and scrape batter into pan.

Combine streusel ingredients and with a fork, or fingers mix until combined and crumbly. Top batter in loaf pan with streusel and bake for 55-1 hour or until done.
Nutrition
Serving:
9
servings
|
Calories:
457
kcal
|
Carbohydrates:
69
g
|
Protein:
6
g
|
Fat:
18
g
|
Saturated Fat:
2
g
|
Polyunsaturated Fat:
5
g
|
Monounsaturated Fat:
11
g
|
Trans Fat:
1
g
|
Cholesterol:
48
mg
|
Sodium:
238
mg
|
Potassium:
194
mg
|
Fiber:
2
g
|
Sugar:
39
g
|
Vitamin A:
4134
IU
|
Vitamin C:
1
mg
|
Calcium:
76
mg
|
Iron:
2
mg