Zucchini is such a versatile food. The ways of preparation and uses are almost endless. Side dishes, appetizers, desserts, quick bread and even in place of pasta and lasagna noodles! What other vegetables can do all of that? This recipe for Zucchini Drop Biscuits may be one you have yet to enjoy. Hope you love them as much as we do!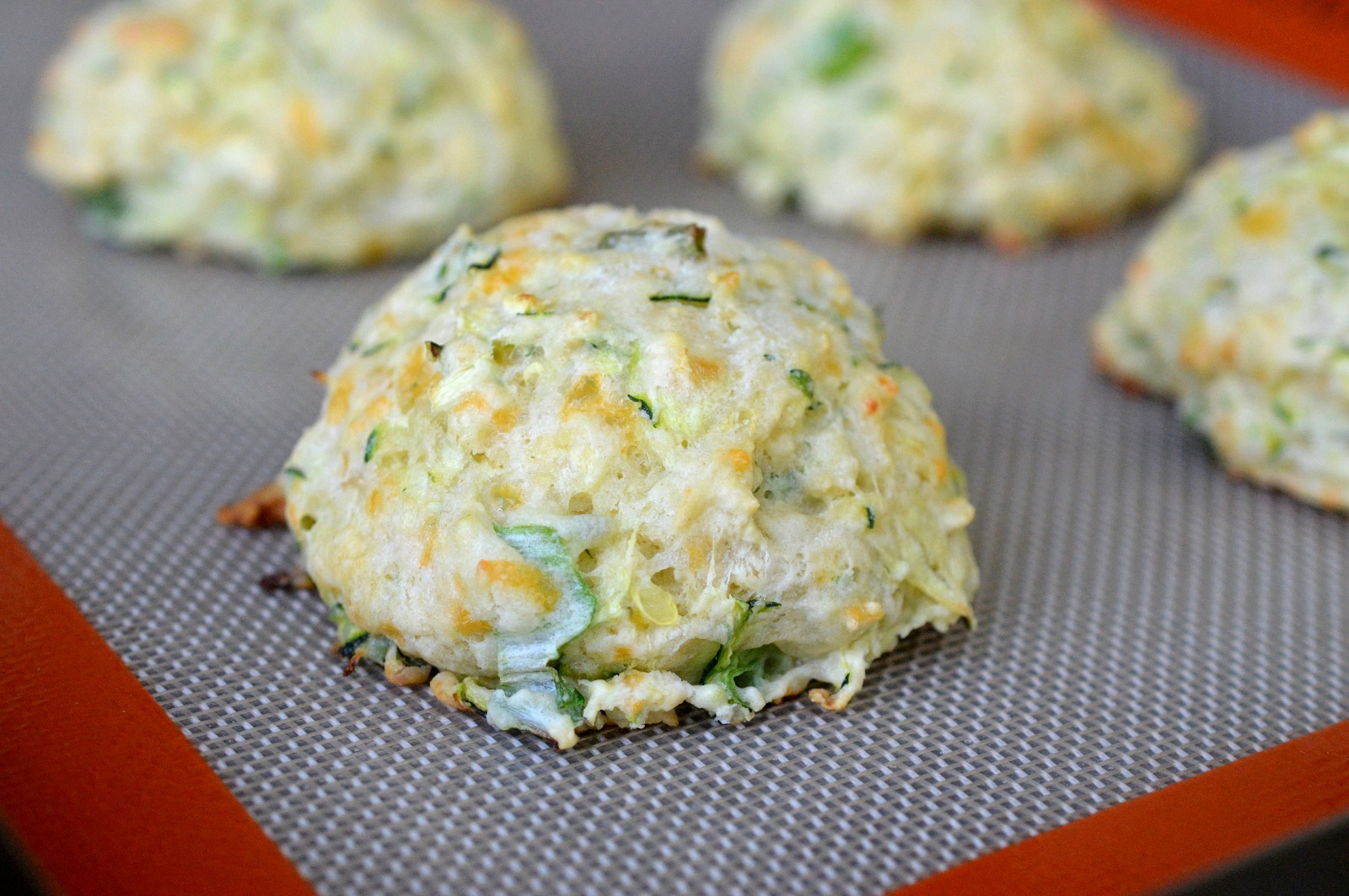 These Zucchini Drop Biscuits are SO easy to make! Enjoy them as-is as a compliment to any meal. Or simply enjoy as a snack, side, alongside a salad as a vehicle for a sandwich or even as a part of a charcuterie/cheese board. Yum, cheese, fruits, meats, jams, and biscuits!  You can make these full-sized or as minis.
Light with a delicate flavor these Zucchini Drop Biscuits are an easy one-bowl recipe. You can even change up the cheese as you wish. Mozzarella, cheddar, pepper jack, Parmesan, Asiago. They all work!
Zucchini is enjoyed so often in the summer as a lighter side dish, however, come fall and winter I love using it in biscuits, savory loaves of bread, cheesy soups and more!
Originally I was tinkering on making savory, cheesy zucchini bread. I had some extra dough and decided to make a few drop biscuits...I like it much better that way! So here it is! Part of the reason the ingredients are traditional to biscuits.
How Do You Make Drop Biscuits?
Making biscuits is easy! Grab your ingredients and a bowl in less than 10 minutes you'll be sliding them into the oven. In less than 30 start-to-finish, you'll be enjoying one (or two) warm and decadent Zucchini Biscuits. The trick is to ensure you get as much liquid from the shredded zucchini as you can before adding it to your mixing bowl after you make the dough, I find using an ice cream scoop to scoop up dough and plop it onto your parchment paper or silicone mat the most efficient and easiest way! You end up with perfect uniformly-sized biscuits every time.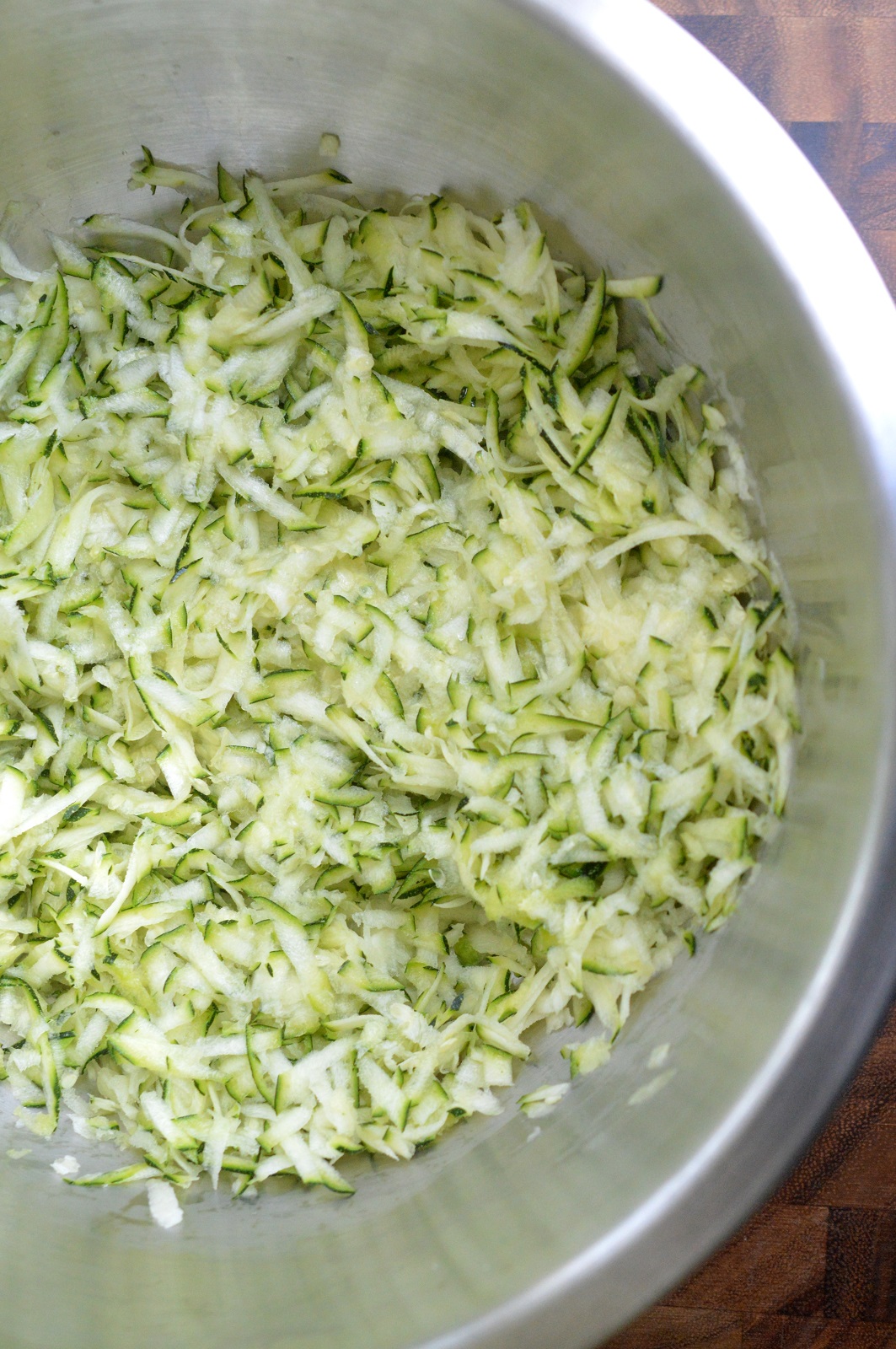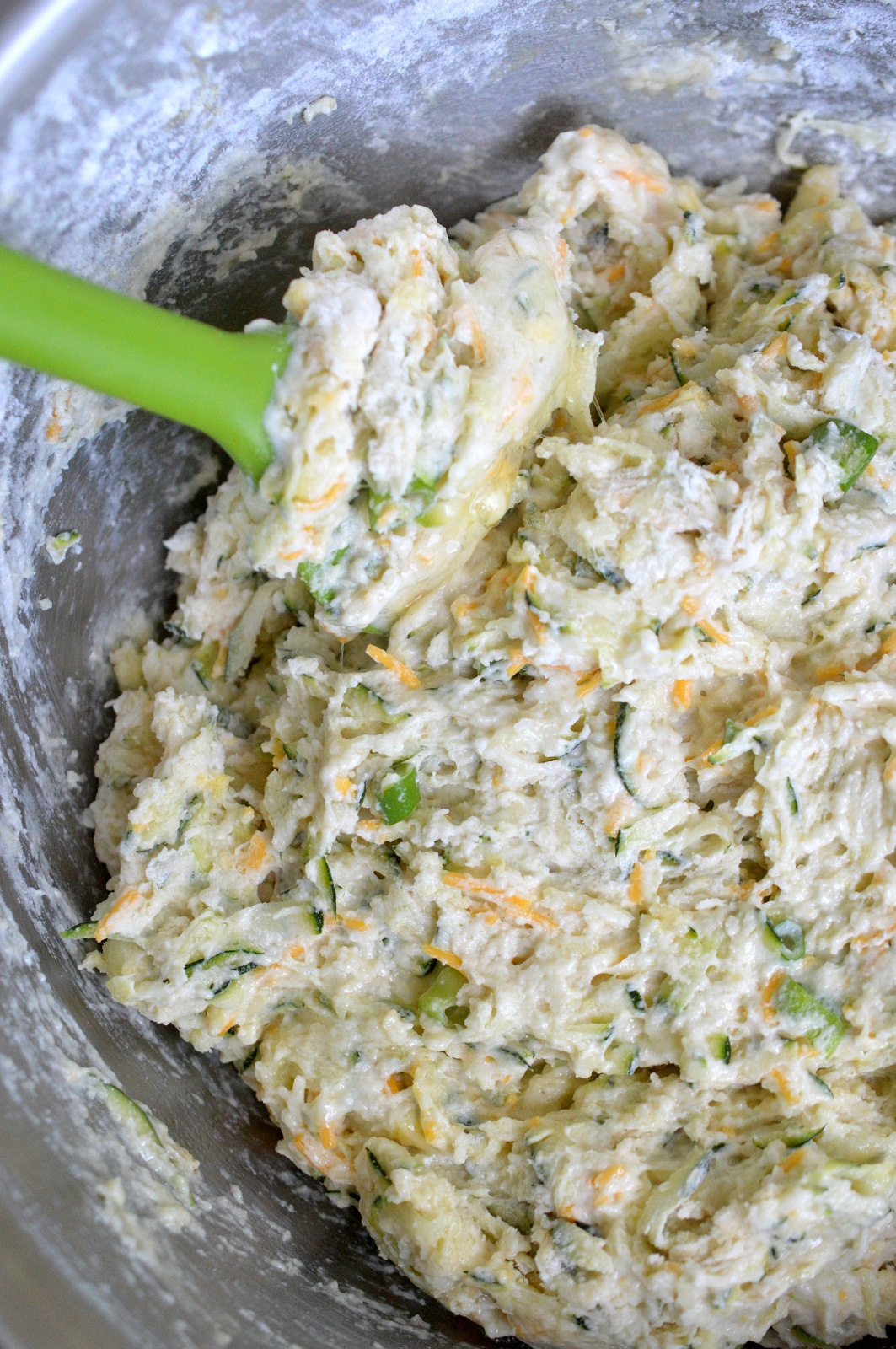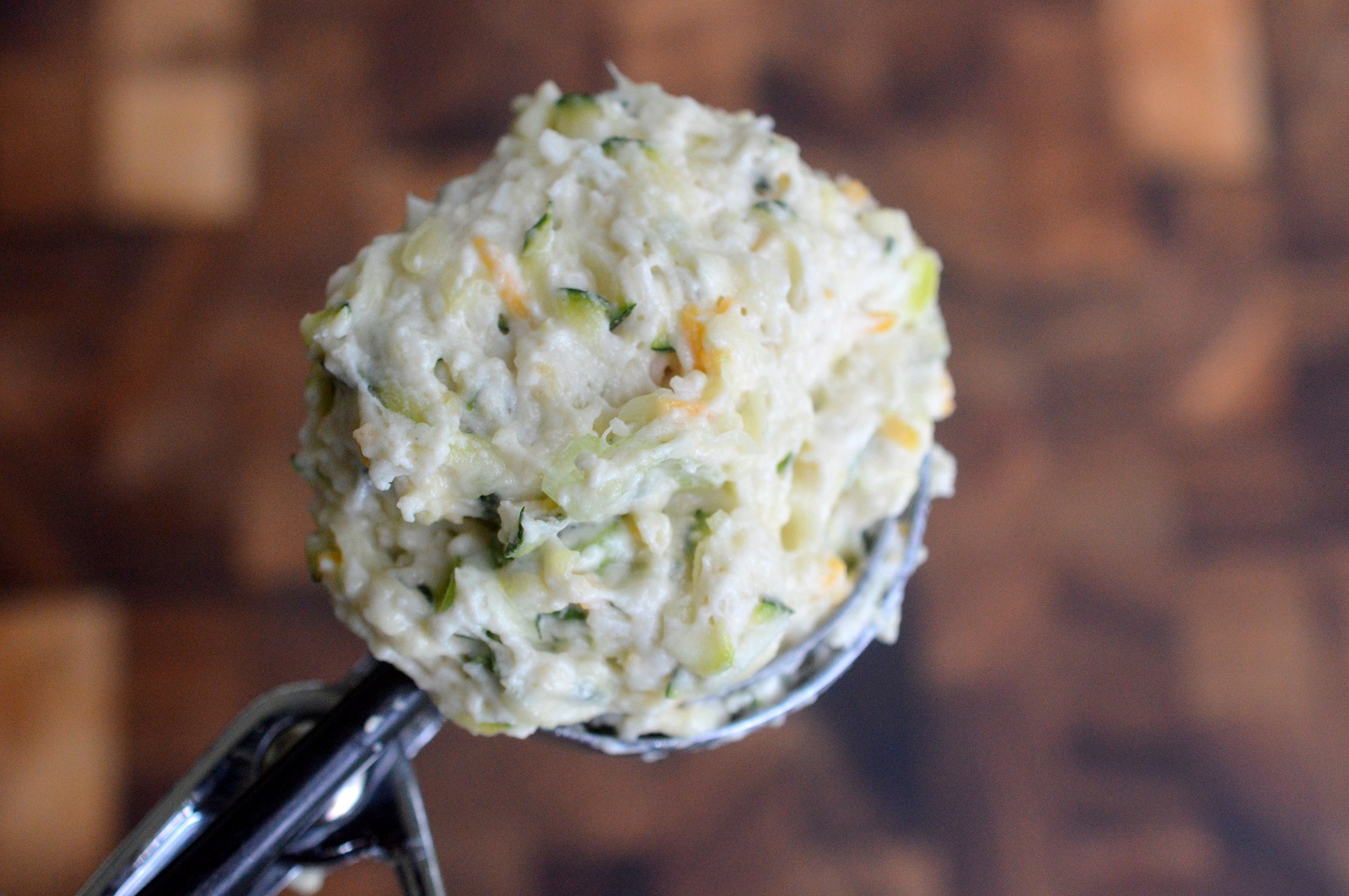 Do I Need To Use Yeast To Make Biscuits?
No yeast is needed to make either these biscuits (or biscuits in general) or savory and sweet quick bread. Easy peasy just like quick bread!
What Variations Can You Make To Zucchini Drop Biscuits?
You can choose to make these biscuits as written or you can change them up as you like. Add in spicy cheese like Pepper Jack, use one variety or two. you can add in flecks of minced red pepper for a pop of color (fun for Christmas) and texture or minced jalapeno or red pepper (cayenne) for heat. Choose to use buttermilk in lieu of whole milk for a denser biscuit.
Can I freeze Homemade Biscuit Dough?
Yes!! And it's a great idea! I mead fresh-baked biscuits whenever you want with no mess?? Y-E-S!!  Make your biscuit dough and then on a parchment-lined baking sheet, portion it out. Pop it (covered) in your freezer for a few hours. Once frozen, simply portion out groups of 2, 4 or 6 in freezer bags or freezer-safe containers. When ready to enjoy, allow biscuits to sit on the counter for 15 minutes and then bake according to the recipe used. Typically baking them up from the freezer takes an additional 5 minutes or so.
Can I Freeze Biscuits?
Yes, once biscuits are completely cooled, store in airtight freezer bags or freezer-safe containers. When ready to enjoy, that and pop in the oven to warm them up.
Hot from the oven with a smear of butter, these biscuits will make anyone happy whether they are a zucchini lover or not!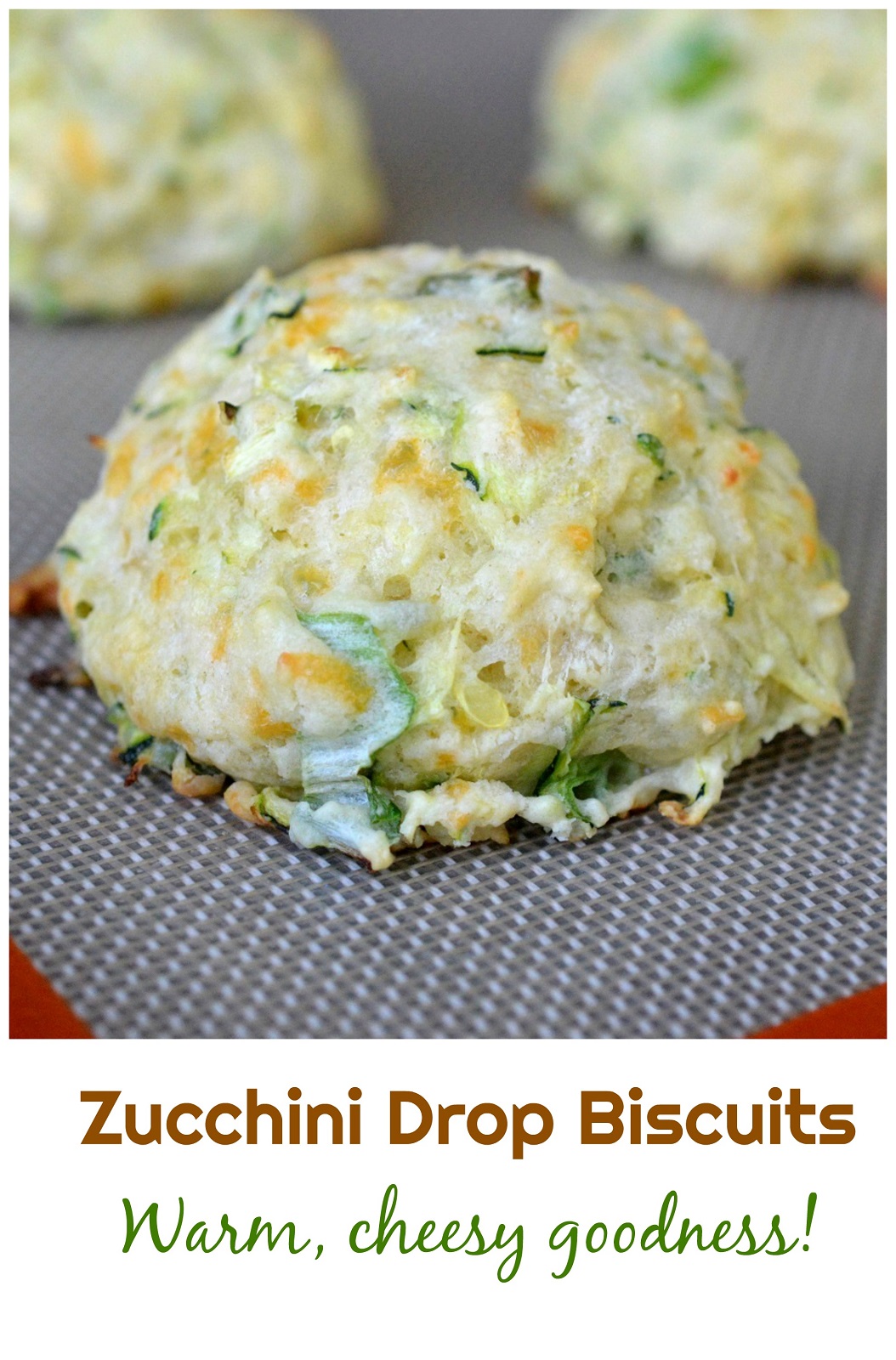 If Zucchini is a vegetable you enjoy or a vegetable you'd like to explore further in recipes, check out a few of my favorite zucchini recipes below or click on this link for all of my zucchini recipes: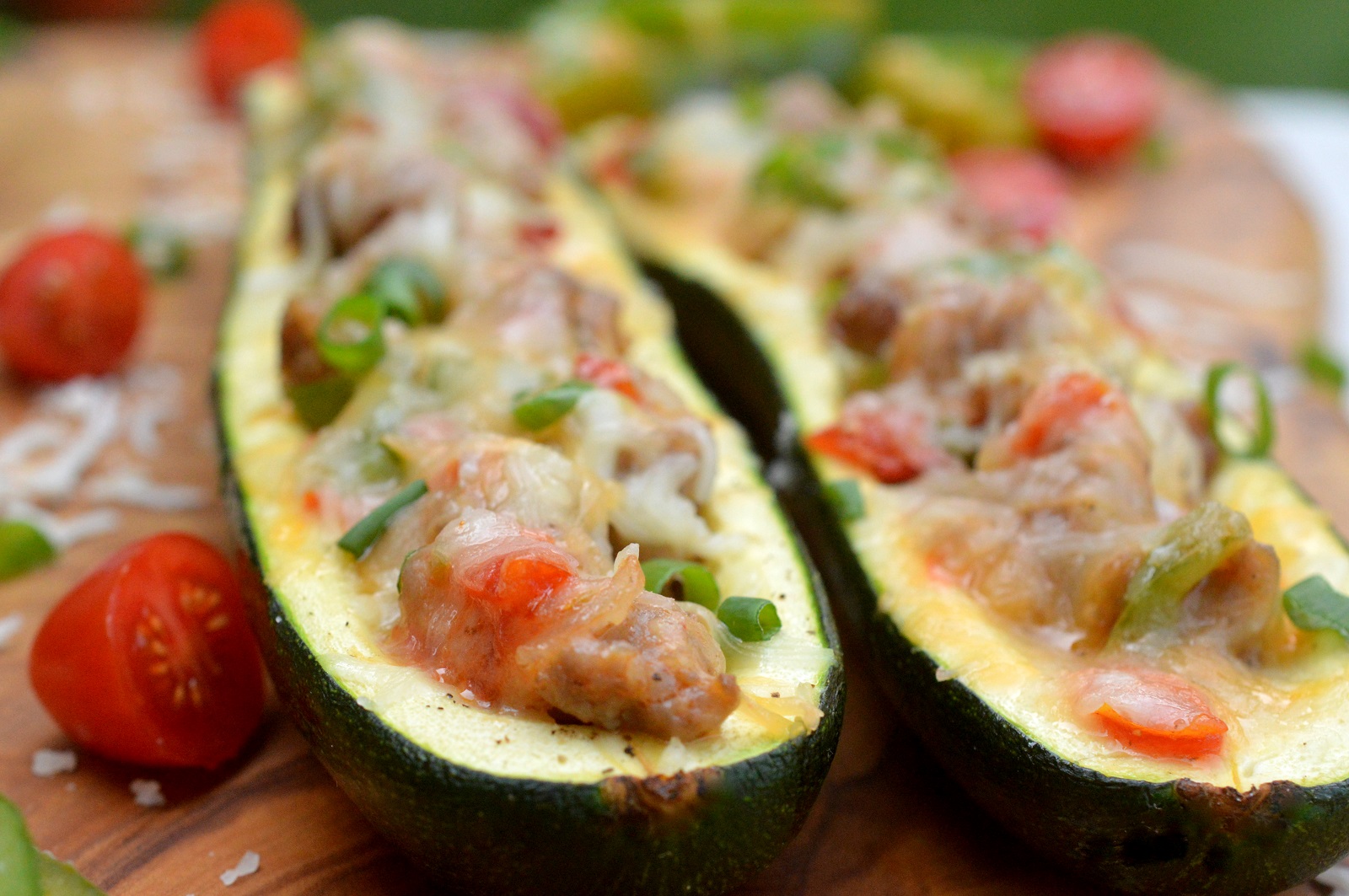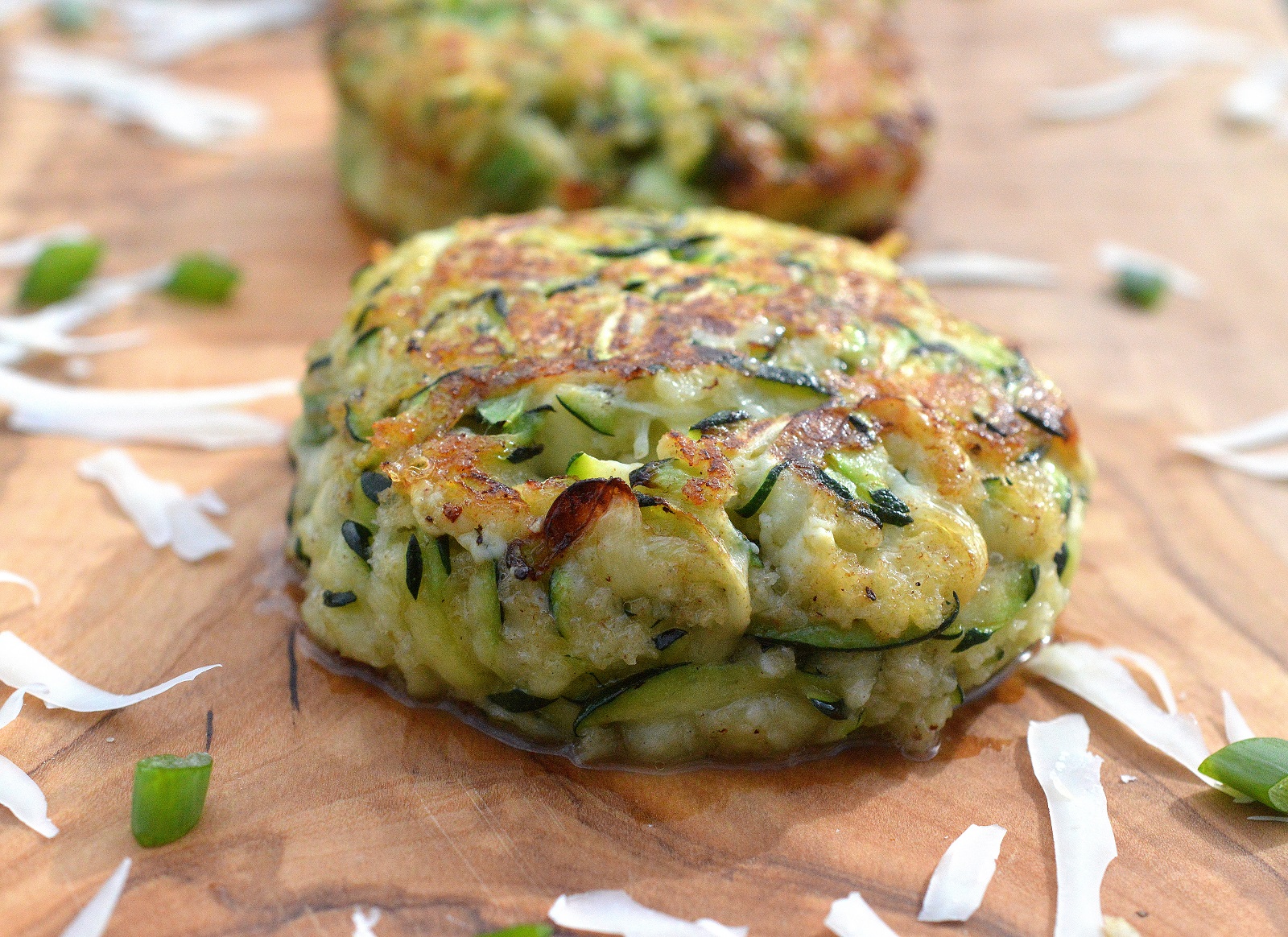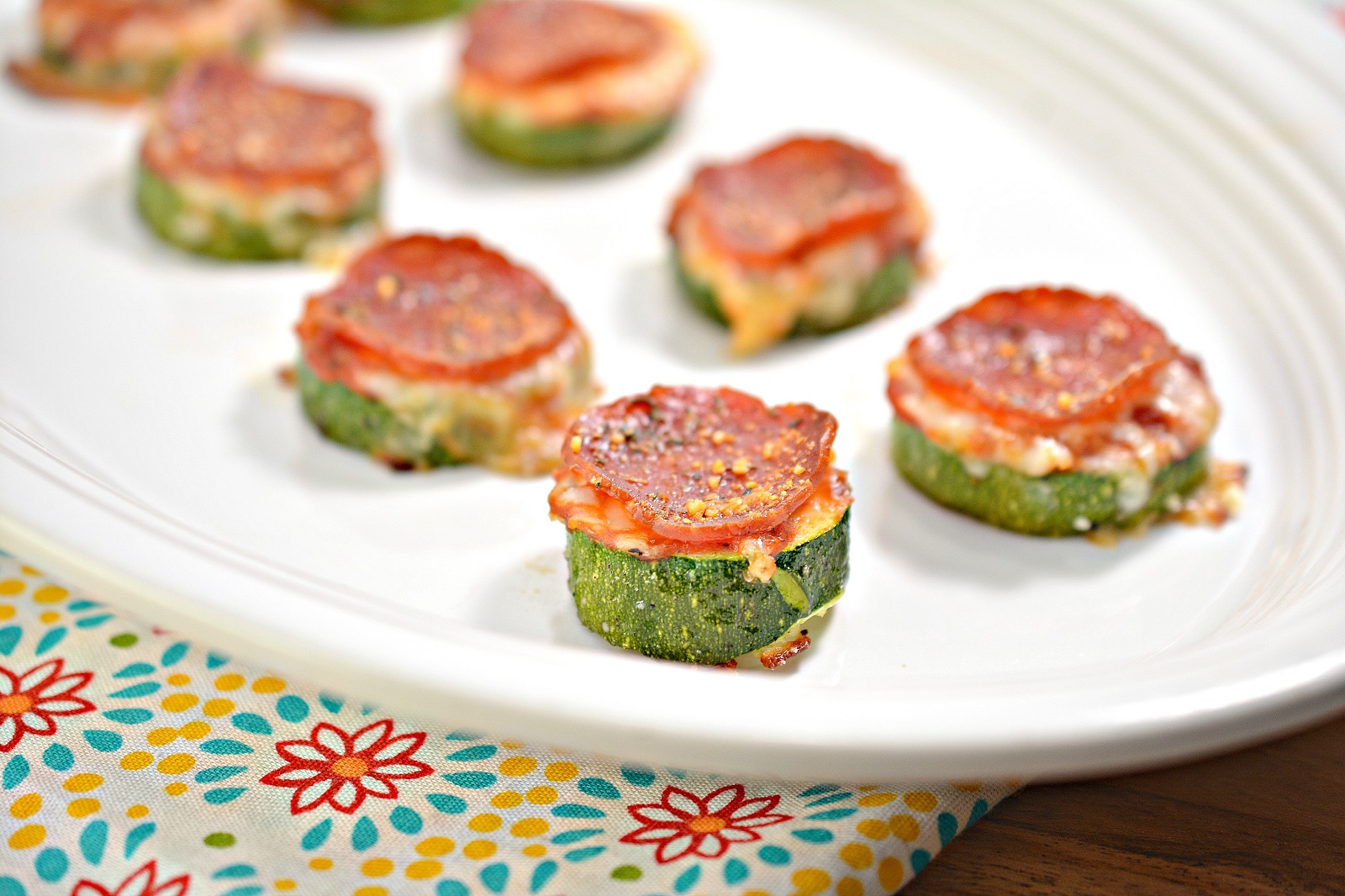 I hope you enjoy the biscuits and the other zucchini recipes! Tag me if you make one of them on Instagram @soufflebombay.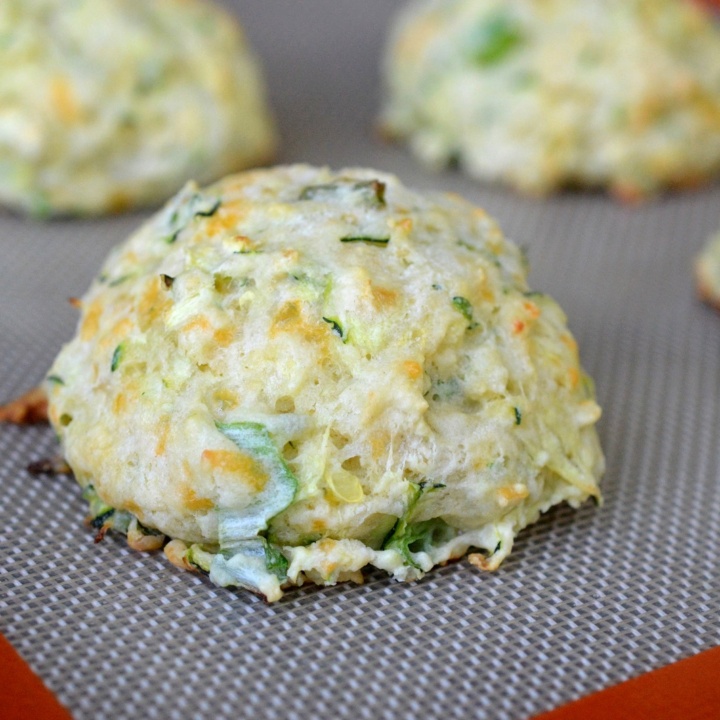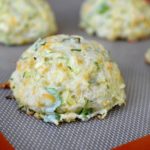 Print Recipe
Zucchini Drop Biscuits
These Zucchini Drop Biscuits are easy to make and they are warm cheesy deliciousness. You can also make ahead and freeze for warm biscuits any time with no fuss!
Ingredients
1 ¼

cups

shredded zucchini

or a heaping cup full

2

cups

flour

1

TBS

baking powder

1

teaspoon

salt

¼

teaspoon

black pepper or more to taste

½

teaspoon

garlic powder

A few dashes of red pepper

optional

¼

cup

butter cut into small cubes

1

cup

whole milk

1

egg

1 ½

cups

shredded cheese

can use a cheddar blend, Parmesan, Mozzarella or a combination of cheeses

¼

cup

sliced scallions

Optional: Garlic Butter topping

garlic paste or powder mixed with 3 TBS melted butter
Instructions
Shred your zucchini using a cheese grater or box grater. Leave the skin on. (wash zucchini first).

Place shredded zucchini in a colander set over a few paper towels, season it with salt and allow it to sit and drain a bit (15 minutes). Press down on the zucchini with clean paper towels, helping to both squeeze-out liquid and blot liquid. You want to get as much liquid out as you can.

The more liquid you get out, the lighter your biscuits will be.

While zucchini sits, in a mixing bowl, combine flour, baking powder,

Cut in your butter cubes with a pastry cutter or your fingers, you just want butter worked in a bit to the dry ingredients and crumbly.

Whisk your egg into your milk and add in along with cheese, scallions and zucchini.

Mix just until incorporated.

Line a baking sheet with parchment paper.

Use an ice cream scoop to scoop and form the dough. Spacing it 2 inches apart. If you don't have an ice cream scoop, measure out ¼ cup portions of the dough.

Bake in a preheated 400-degree oven for 20 minutes or until cooked through and the tops just begin to turn golden (if you want them browner just leave them in a little longer).

If you want to bush the tops with a little garlic butter, combine 3 TBS melted butter with either 1 TBS garlic paste or ½ teaspoon of garlic powder. With 3-5 minutes to go on baking, quickly pull biscuits out and liberally brush the tops. Place back in the oven to finish baking.

Serve warm & enjoy!
Nutrition
Calories:
224
kcal
|
Carbohydrates:
22
g
|
Protein:
9
g
|
Fat:
12
g
|
Saturated Fat:
7
g
|
Cholesterol:
48
mg
|
Sodium:
392
mg
|
Fiber:
1
g
|
Sugar:
2
g