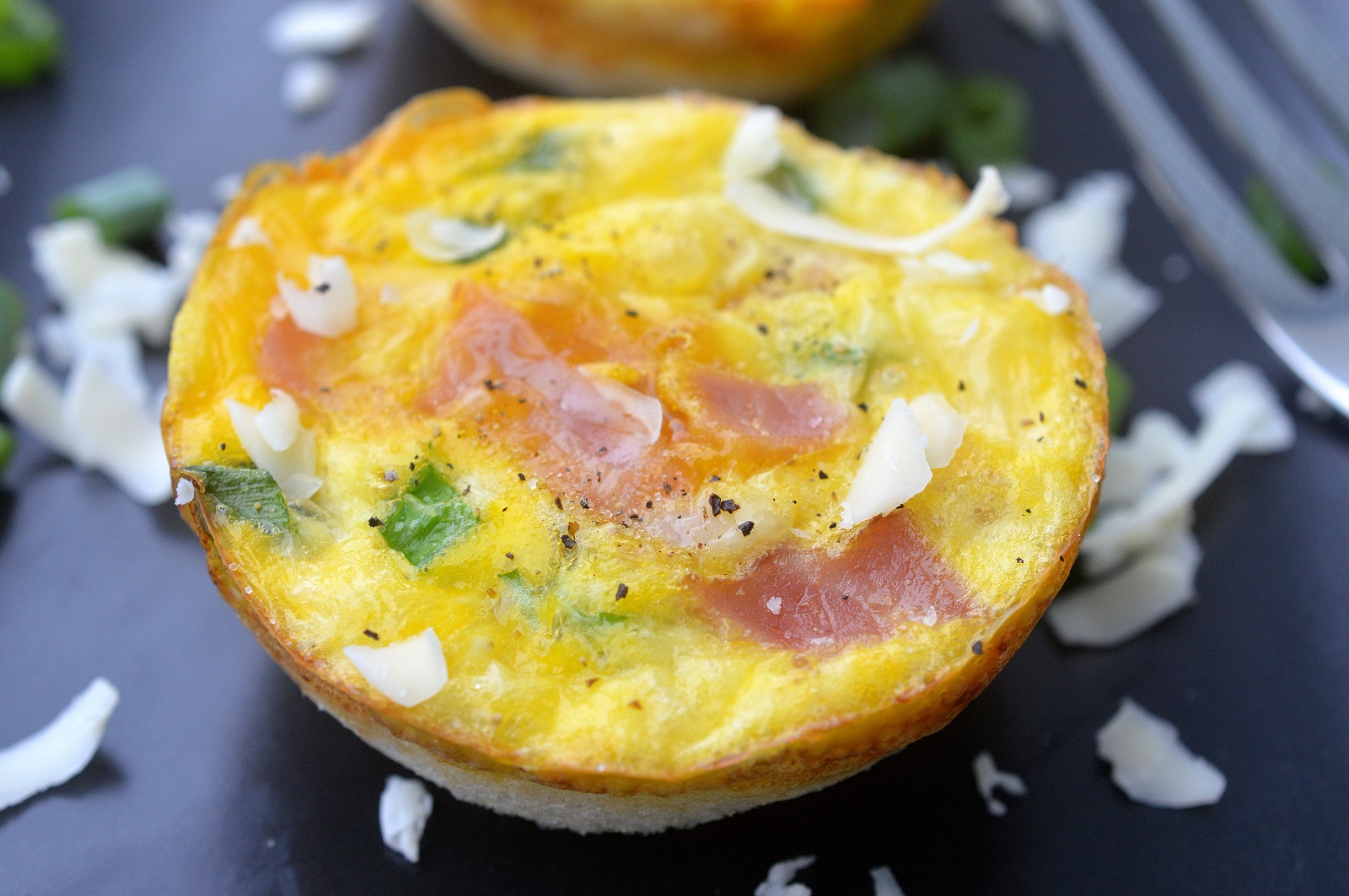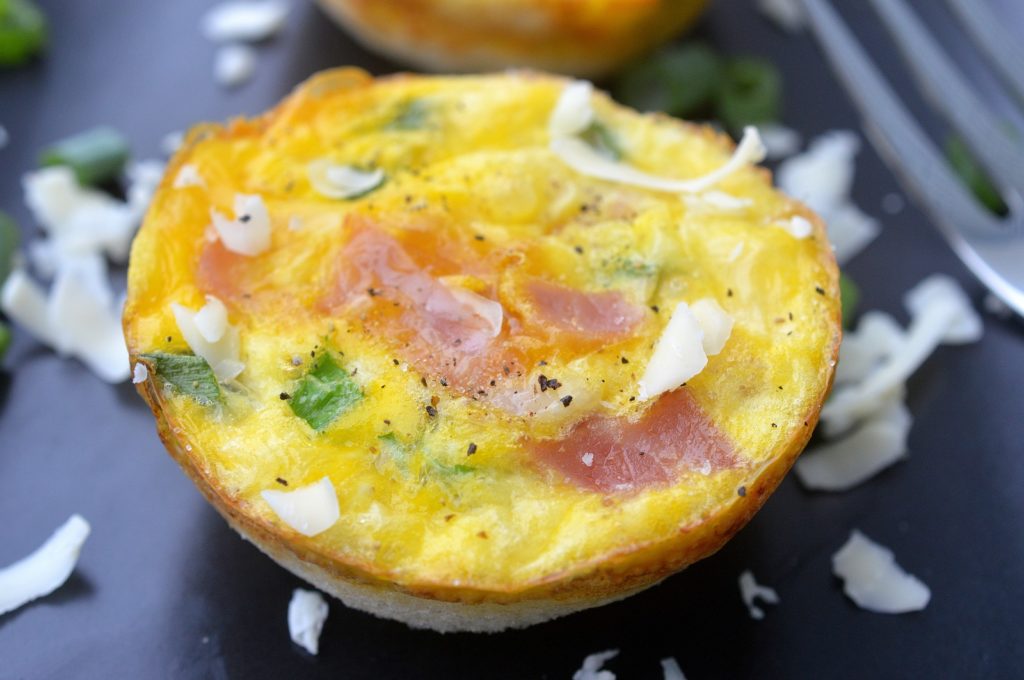 I can not face the day without breakfast. It wasn't always that way for me. However, over the last few years if I can't get eggs in me in some form in the morning, you really don't want to be around me! These easy & delicious Ham & Cheese Breakfast Eggs Muffins are one way I make sure that both my family and I start the day off on the right foot!
Biting into or cutting into one of these Ham & Cheese Breakfast Eggs Muffins, hot out of the oven, is so darned yummy and satisfying! The best part is - whether you have all the time in the world to sit and enjoy one or two of these breakfast muffins OR you are dashing out the door, like a crazy person - they work! And they taste just as good!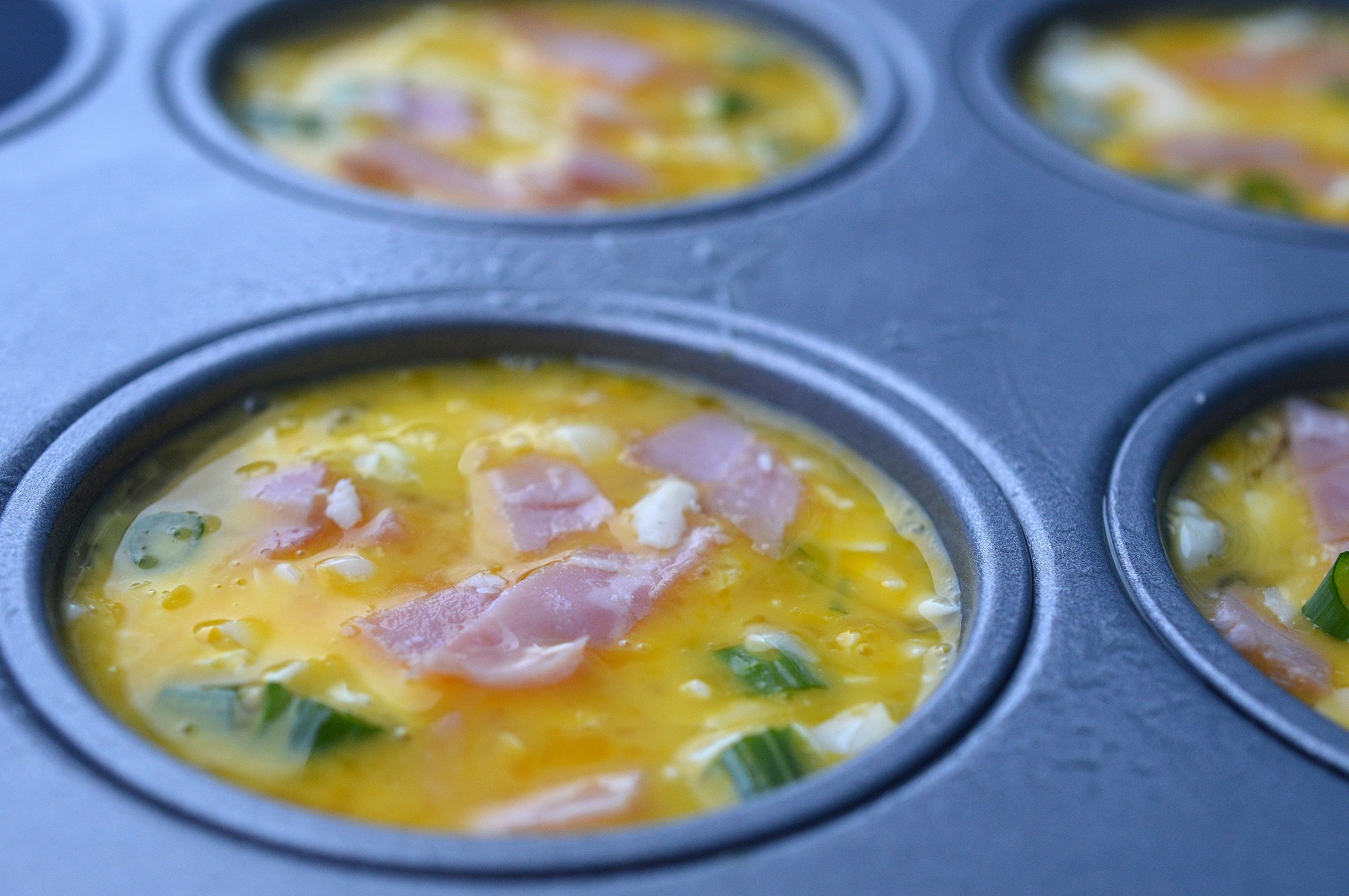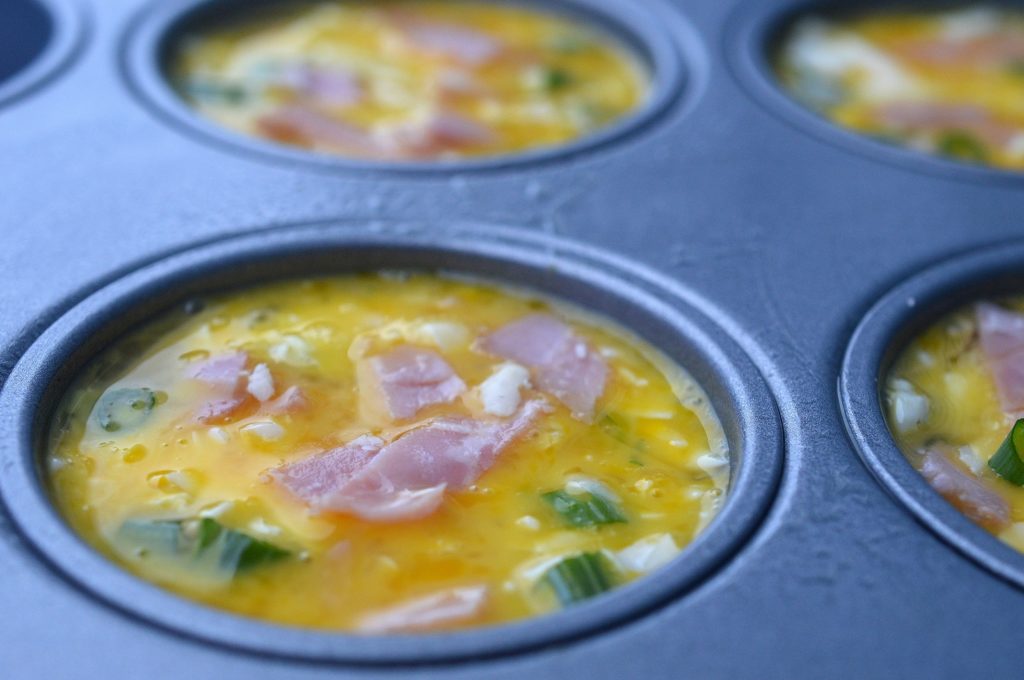 These egg muffins are easily customizable, feel free to add additional chopped veggies, cheeses, meats or whatever you may enjoy to them. these can easily be whipped up and baked in 25 minutes or less. These are so easy the kids can take over! You can make them the night before and reheat them quickly in the microwave in the morning as well.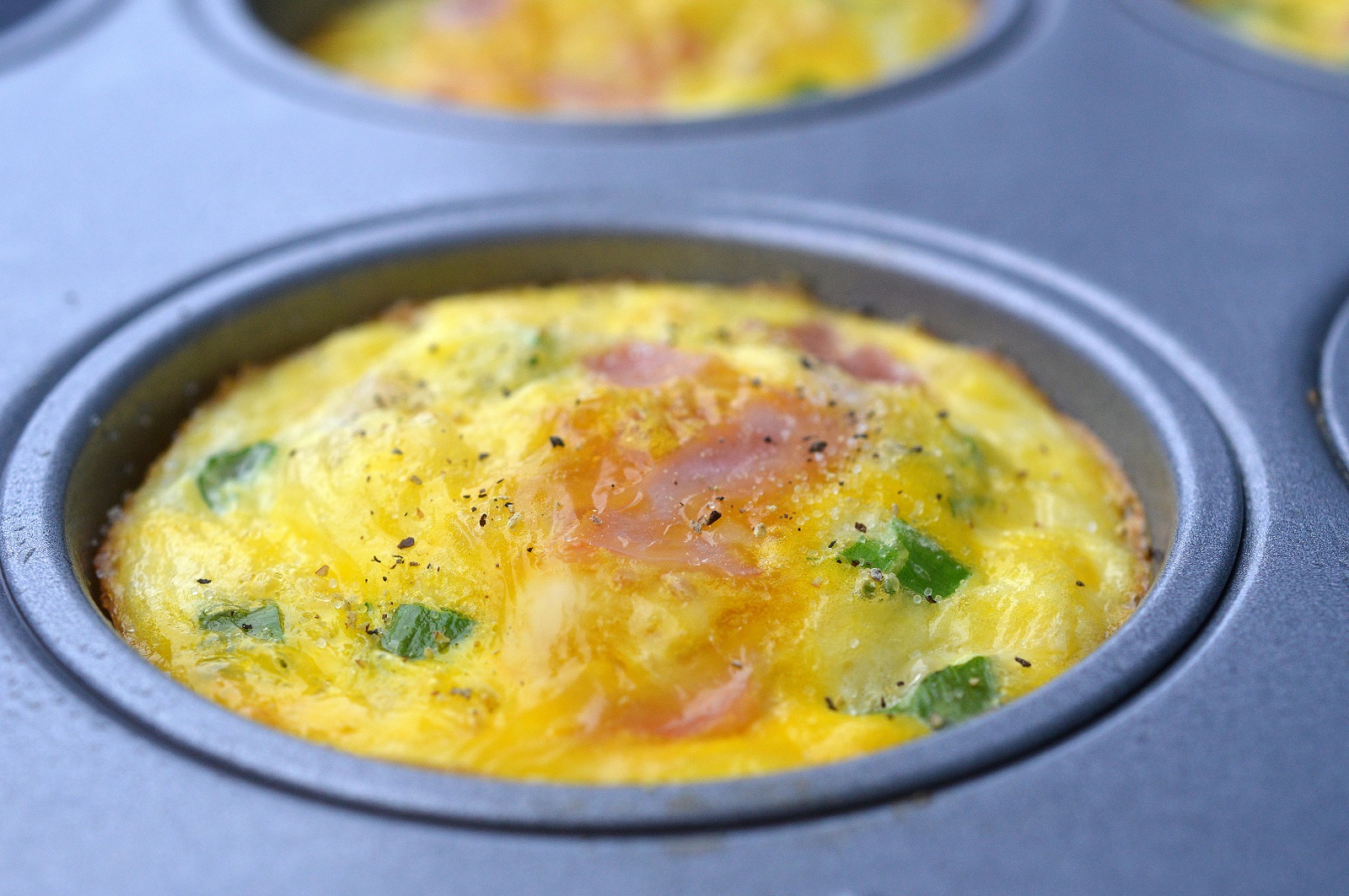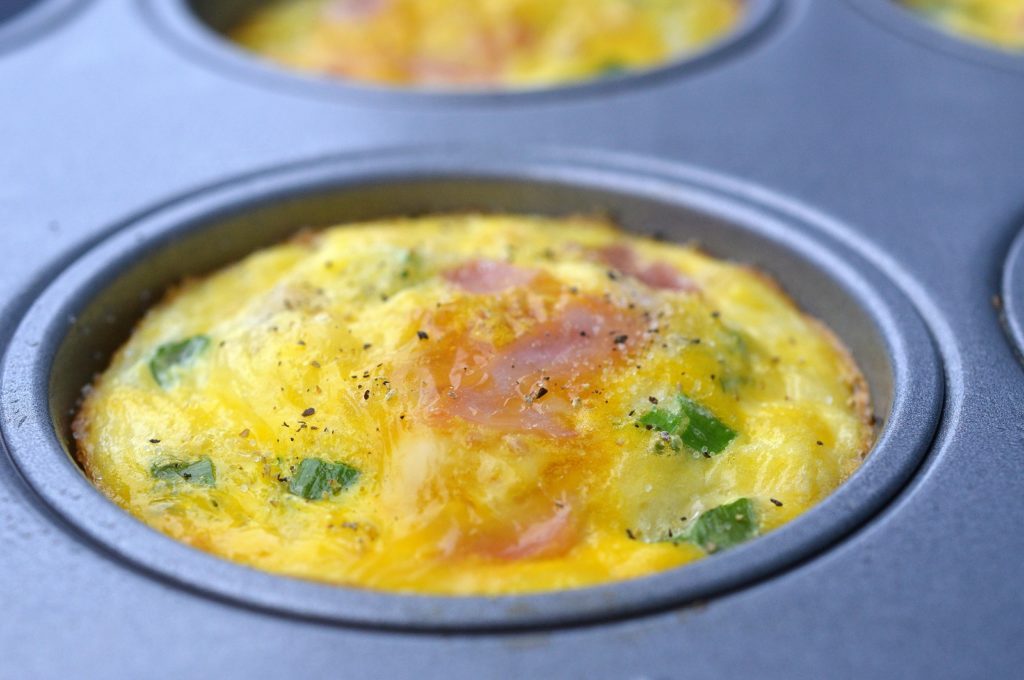 Feeding my family is very important to me...obviously right? I think about food all the time and I just love making food for people so it makes sense. Equally important to me is the quality of the food I feed my family. I had heard about Blue Sky Family Farms and their "Ethical Eggs for the Humane Race" and was intrigued and knew I wanted to work with them.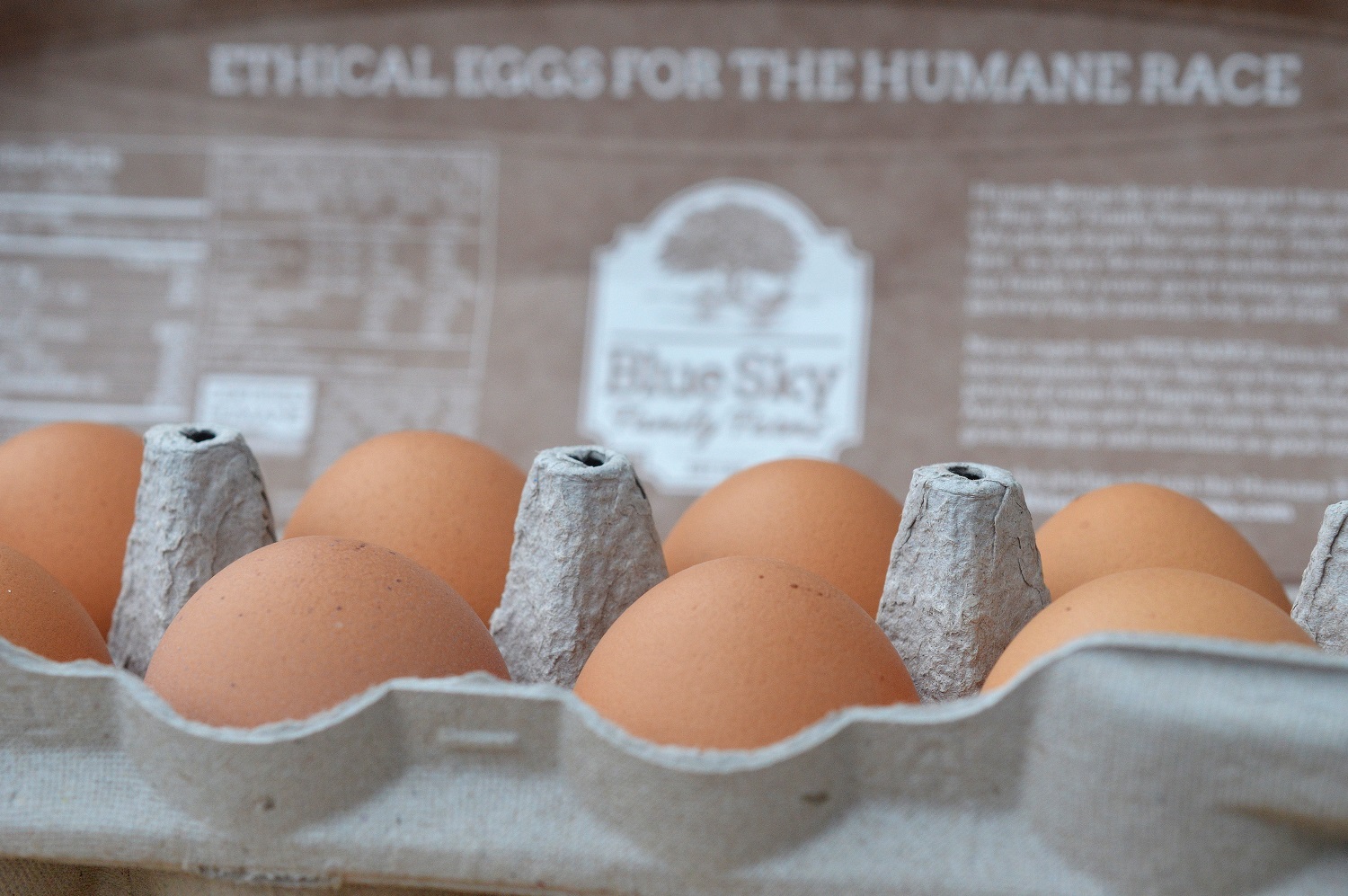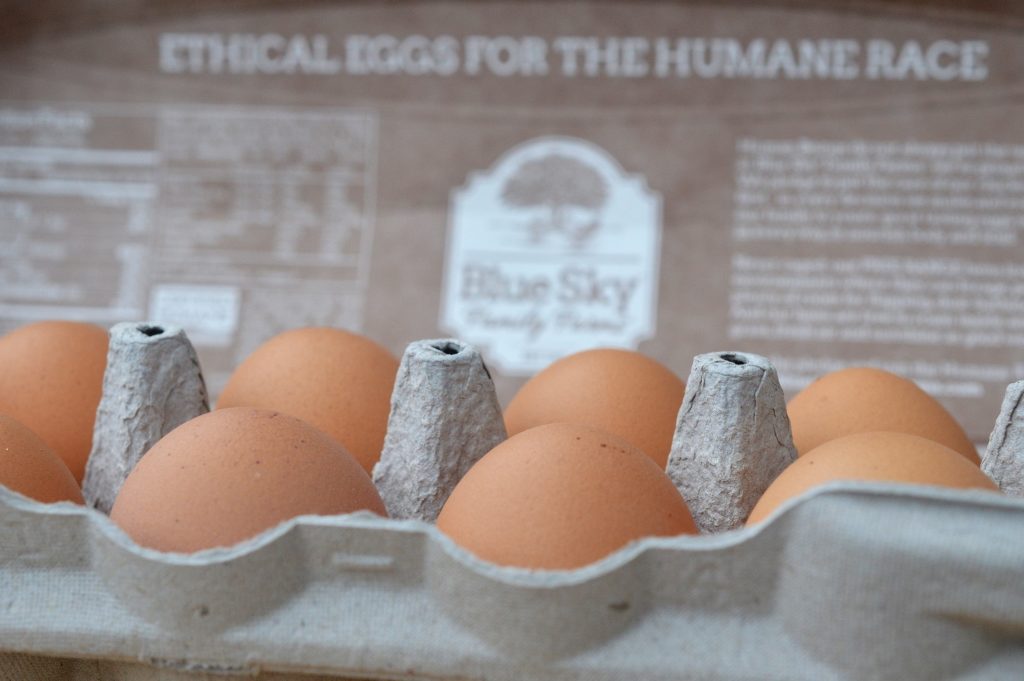 Since the world is so connected, due to social media, and we learn and focus more on how our food is grown and raised..I pay attention and make choices based on what I know. I make changes where I can as well. Changes I feel good about bringing to my family and food choices like Blue Sky Family Farms Organic Eggs, make me feel good all around.
I like the family farm and farmers in general and want to support initiatives where I can.
I want to give my family safe and healthy foods.
Blue Sky Family Farm chickens are 100% free range and pasture raised, non-GMO and organic.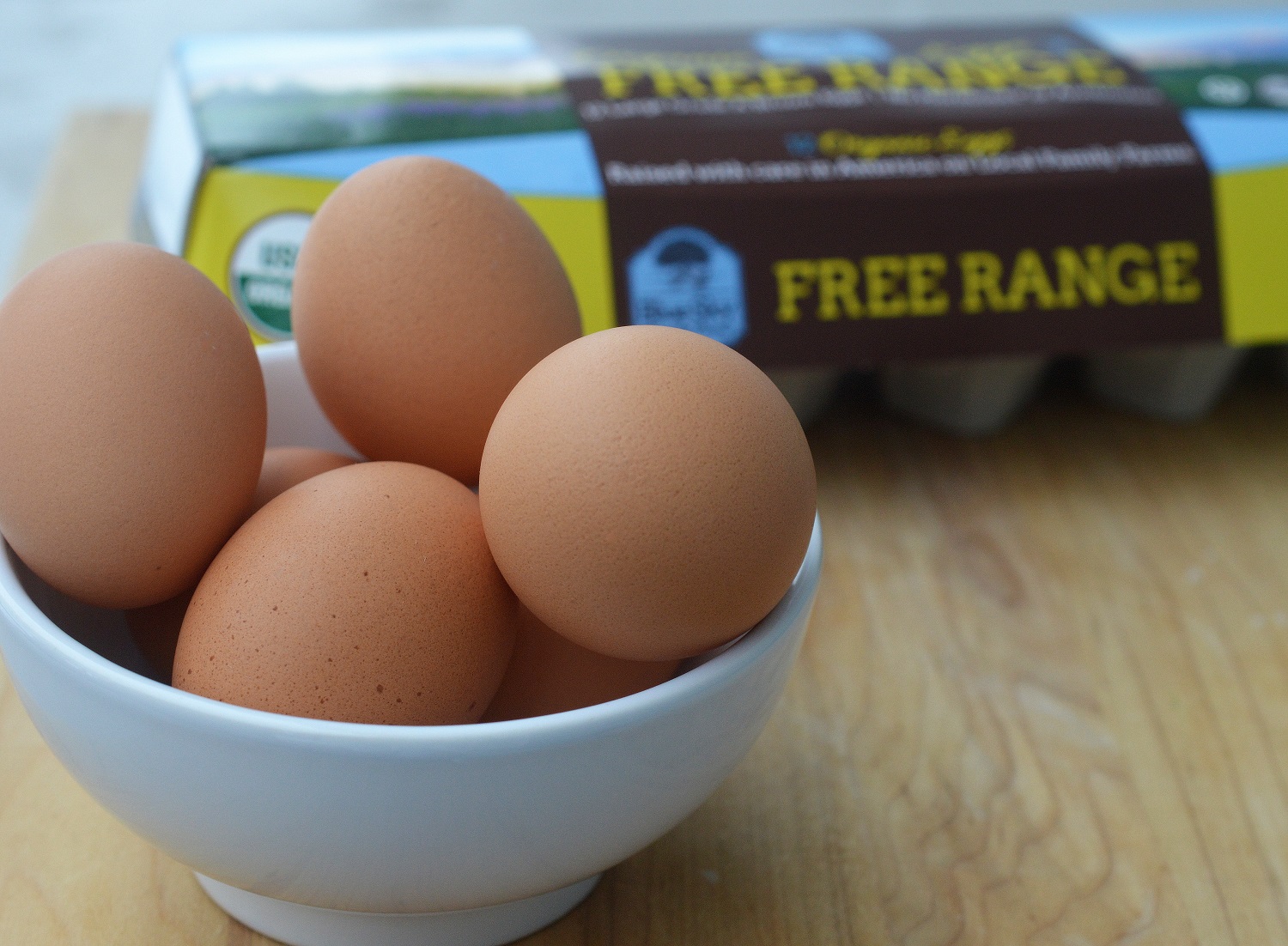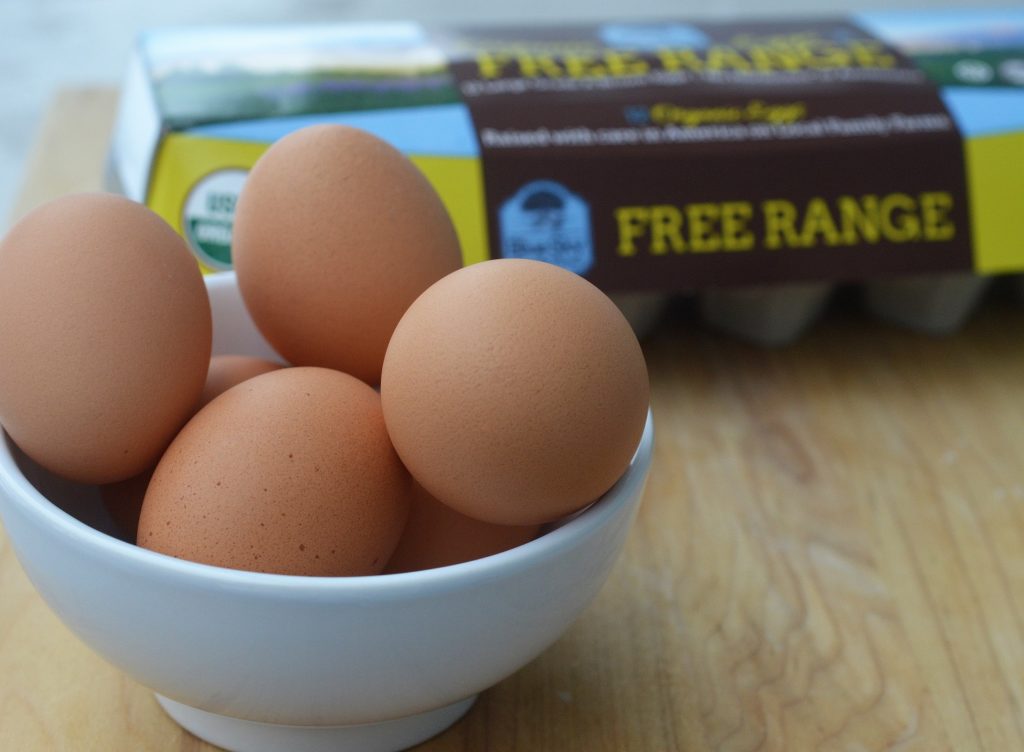 Blue Sky Family Farms holds to the highest Humane Farm Animal Care "Certified Humane" standards for Free Range and Pasture Raised eggs. In addition to great tasting eggs, families can feel good that their purchase supports Family Farmers in America.
"Our hens live naturally, in safe environments where they can forage, perch and nest — with plenty of room for flapping, dust-bathing and social interaction. And our hens are free to roam inside and out, enjoying green grass, fresh air and sunshine as good weather permits." - Blue Sky Family Farms
From our family to yours: great tasting eggs you can feel good about in every way to nourish body and soul.
I feel good all around using Blue Sky Family Farms Eggs in these delicious Ham & Cheese Breakfast Egg Muffins, over easy topping a slice of Canadian bacon (which is my go-to most mornings) or in the bakes goods and beyond I whip up weekly.  Maybe they taste so good because the chickens are happy...I kinda like that way of thinking 🙂
You can find Blue Sky Family Farm Eggs by Egg Innovations at Whole Foods and in other finer and natural grocery stores across the country.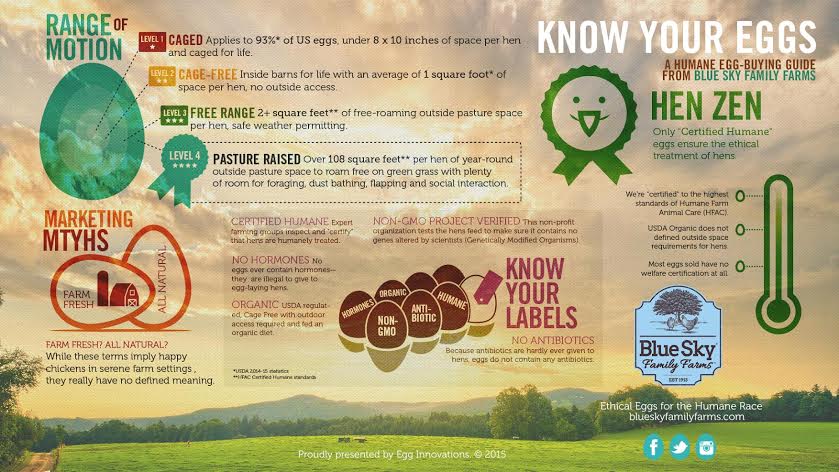 Visit Blue Sky Family Farms on social media to keep up with news, expansion efforts and special offers.
Blue Sky Family Farms on Facebook
Blue Sky Family Farms on Twitter
Blue Sky Family Farms on Instagram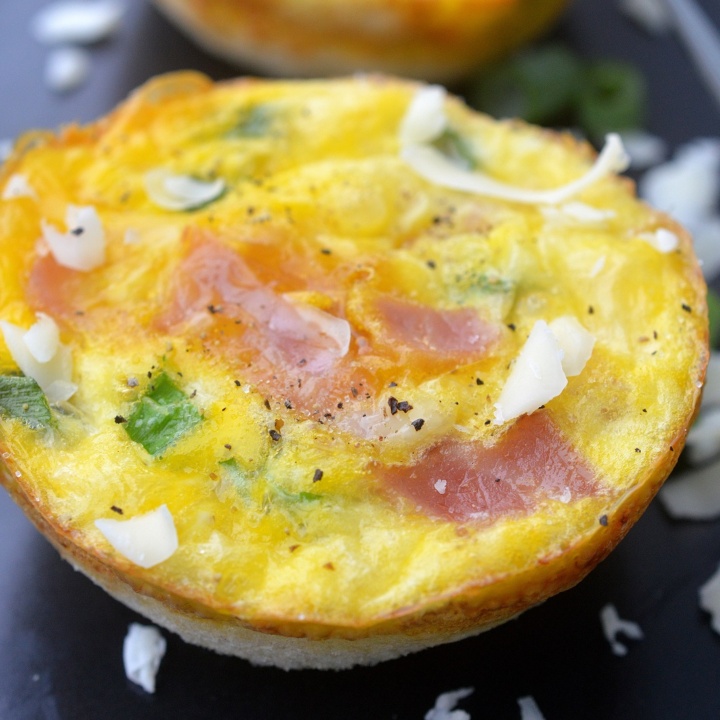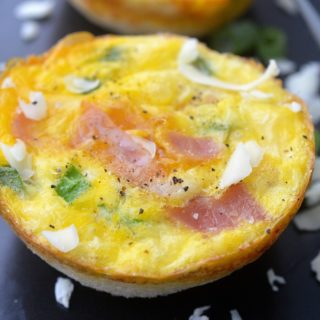 Ham & Cheese Breakfast Egg Muffins
Ingredients
6

slices

of bread

5

large eggs

⅓

cup

shredded Cheddar Cheese

⅓

cup

diced ham

2

scallions sliced thin

Salt & pepper
Instructions
Preheat your oven to 350 degrees.

With a pastry or biscuit cutter cut rounds from white bread or whatever bread you have on-hand just a bit larger than the bottom of your muffin tin bottom. A two inch cutter should do it.

Spray your pan.

In a bowl, whisk your eggs and add in the cheese, ham, scallions and seasoning.

Fill muffin cups just shy of the rim.

Bake for 15-20 minutes or until done to your liking.

Season with additional salt and pepper and serve!.
Notes
I have been making Egg Cups and mini Egg Omelets (in a muffin top pan) since my kids were toddlers. Adding the bread to the bottom made them a little bit more substantial for them and for whatever reason they ate more. You can omit the bread if you need this to be gluten free, just be sure to grease the ban opening well and fully cook your muffins.
You can add spinach, shaved asparagus or asparagus tops, peppers or what ever veggies you enjoy. You can load these up with meat or cover the top with cheese, whatever works for your family's taste buds! Enjoy!!
Follow me on Tik Tok for 1 minute videos