A simple James Beard Banana Bread recipe was one of the first baked goods I remember making as a kid. Since then I have made so many things using bananas, however, I have to say what I am calling The BEST Chocolate Banana Bread is insanely good (and moist) and tops the list of all things banana in my world (and right behind that are Banana Fritters with Caramel Sauce…OMG!!).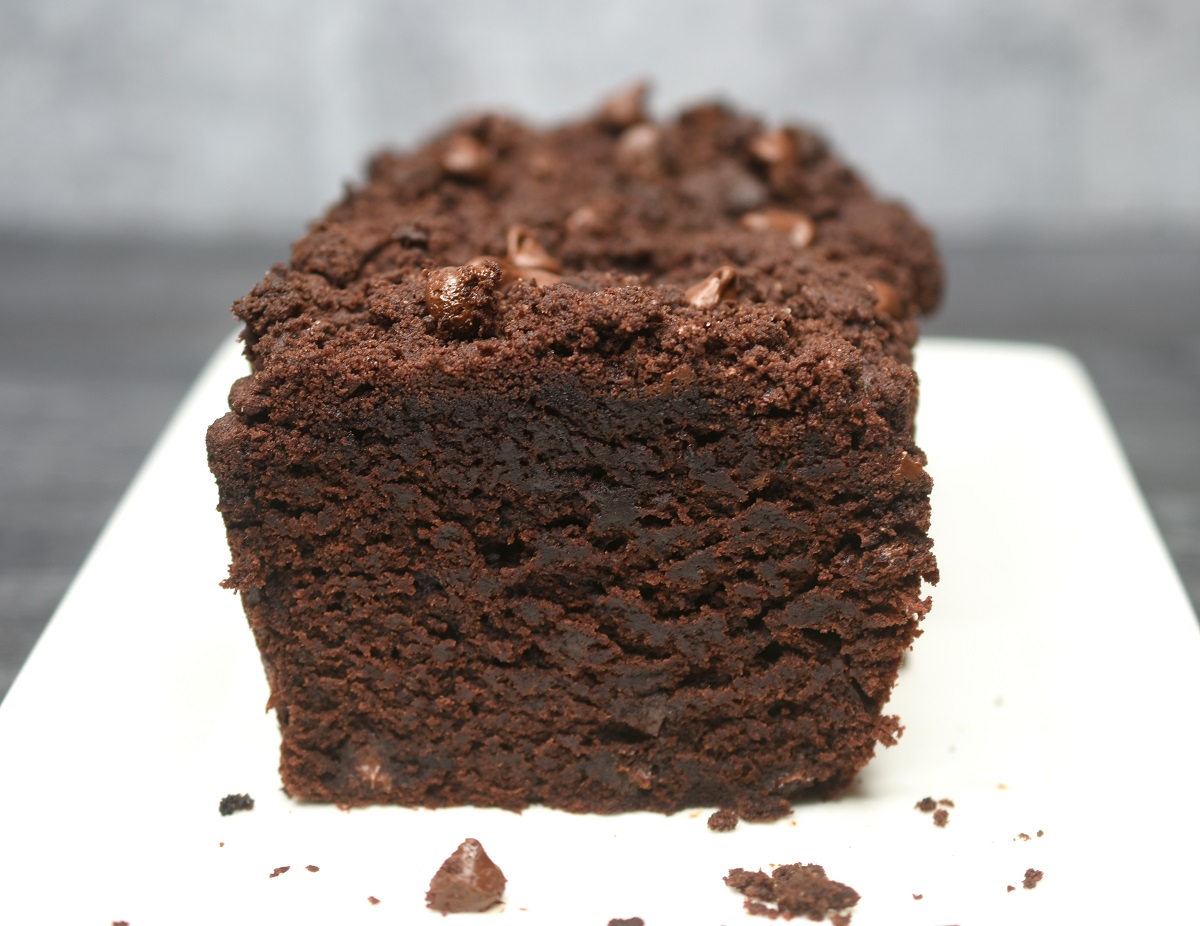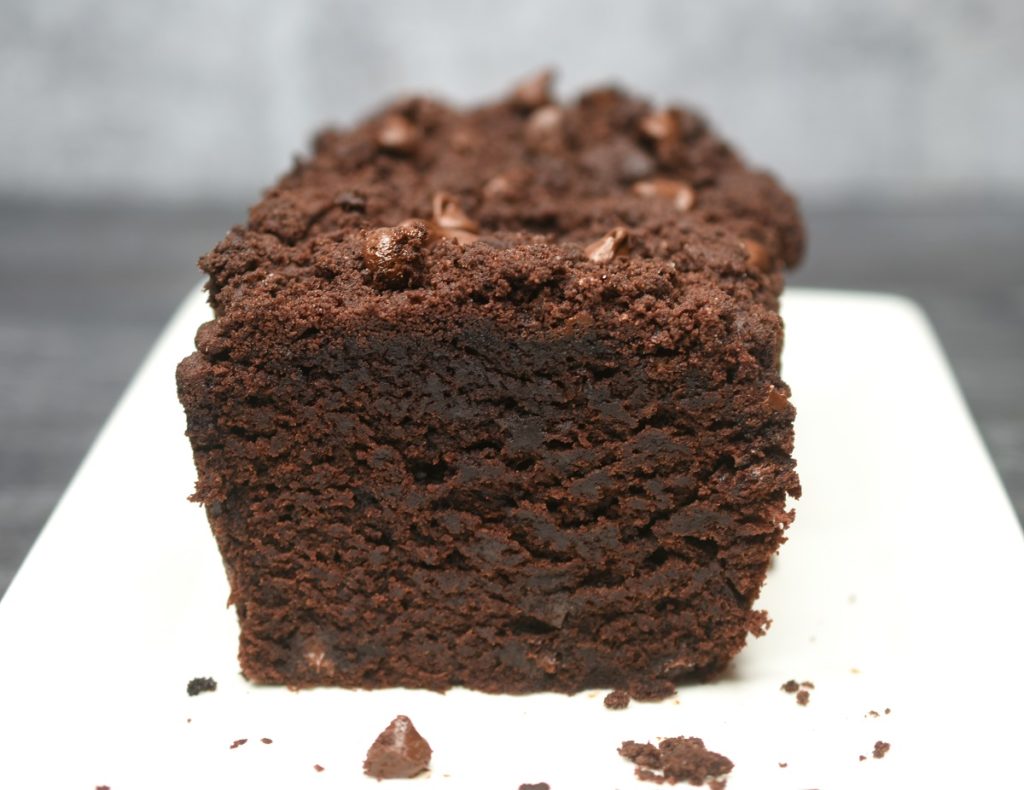 The funny thing about this Chocolate Banana Bread is that your mind is telling you to expect chocolate as you dig in, yet you also get the banana flavor.  It's a perfect blend of chocolate and banana, which I personally love (and so does my family). The bananas lend texture and moisture with subtle flavor. The chocolate ads flavor, color and richness (especially if you use dark chocolate cocoa) . This quick bread is moist and not too dense which is why I like using only 2 bananas vs the traditional 3 bananas found in many banana breads.
I have bananas in the house at the moment, which seem to be taking forever to turn…Grrr. I've been craving this. Hopefully this weekend the bananas are good to go so I can make a fresh loaf (it never lasts long). The think about banana bread is its delicious any month of the year (Also I think Pumpkin Bread is too, why leave it only for fall??)
Enjoy what I am calling the BEST Chocolate Banana Bread for breakfast, snack or dessert. Pack some up and take it on a hike or on a picnic. Something we have been doing a lot of the last couple of months.
Pictured up top is a loaf I made with a chocolate struesel topping at my daughters request, however I usually make it with just chocolate chips scattered over-top. Choose to make a Chocolate Streusel banana Bread or make it as pictured just below here without the streusel topping, its up to you.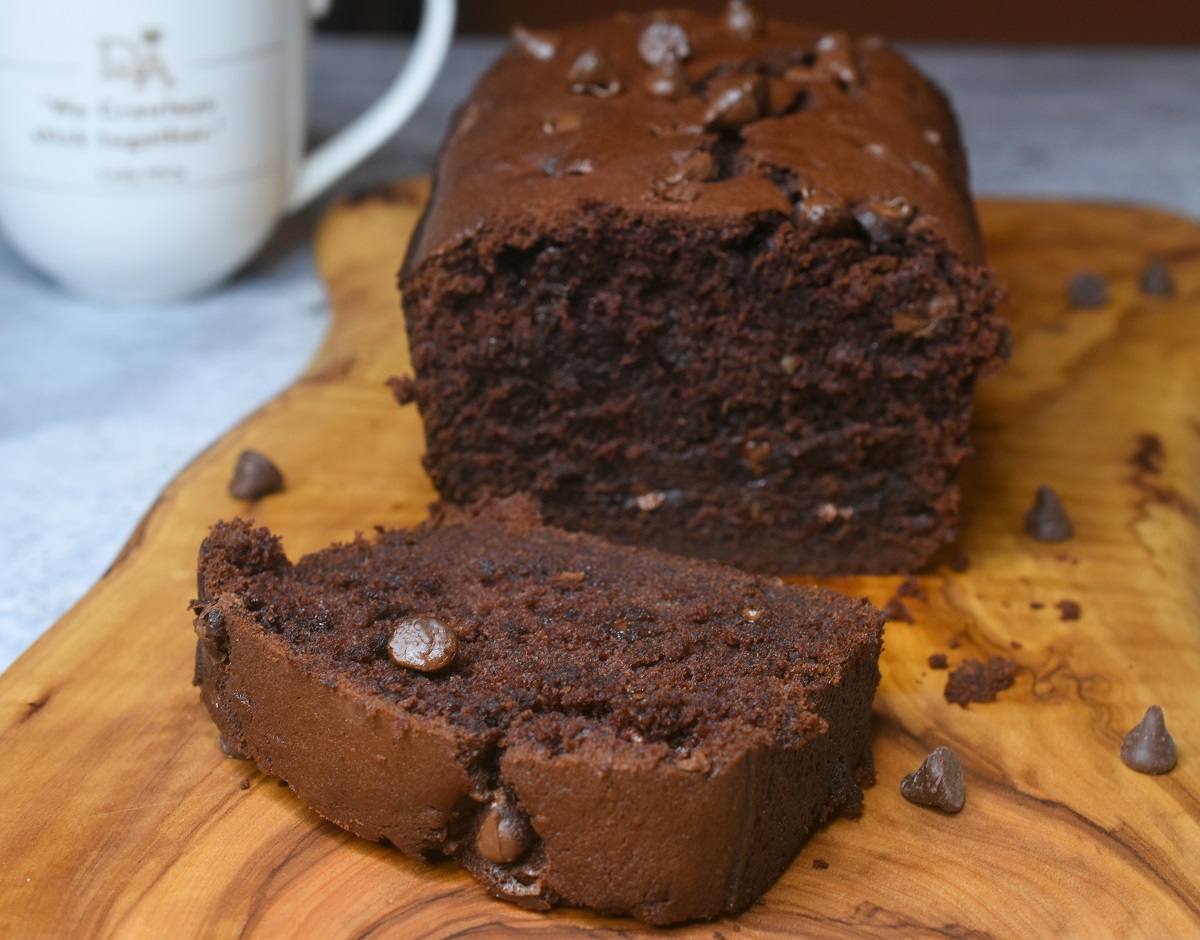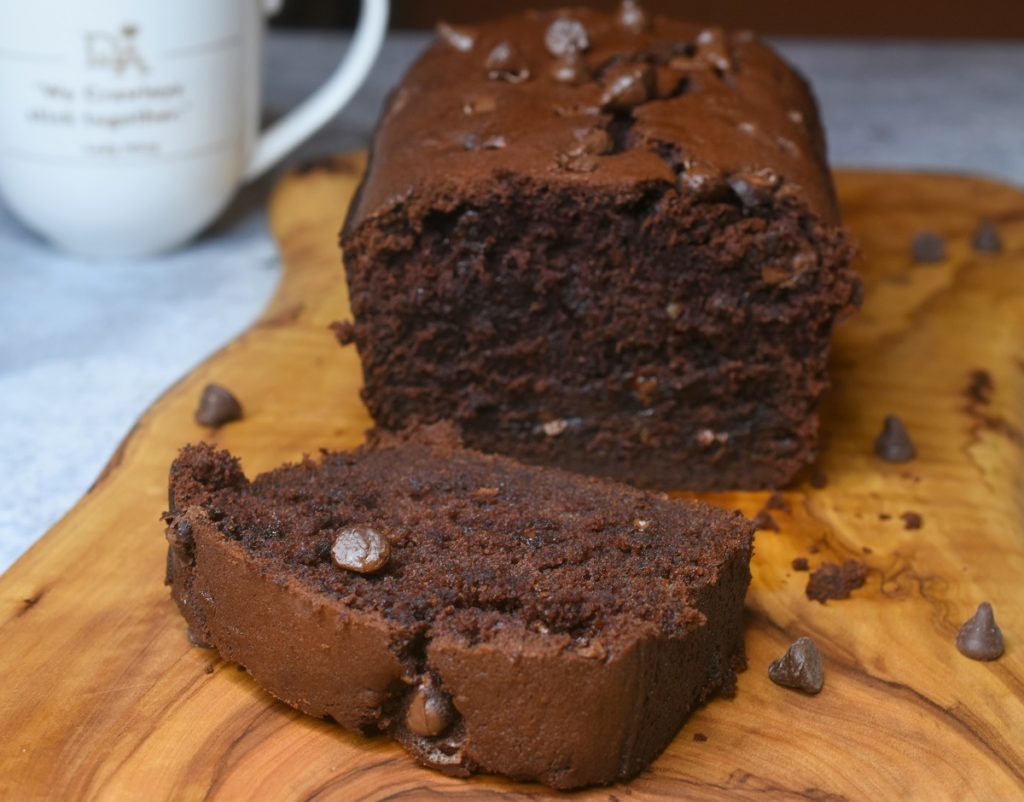 If you are a chocolate maniac like my husband, sister, niece, OK like at least half of the world Turn this bread into a triple chocolate banana bread easily by either chocolate on top of the loaf, or icing it with a chocolate fudge icing. YUM!
Tips when making Chocolate Banana Bread:
If your bananas are rather large, the bread will be heavier and may require additional baking time.
Line your loaf pan with parchment paper. This ensures the loaf comes out great. The paper peels right off. I always have parchment paper on hand for sooo many things. These are the pre-cut parchment paper sheets (LOVE) I order from Amazon once or twice a year. 
I use Hershey's Special Dark Cocoa (100%) which gives this a dark look and rich flavor. However you can use any standard unsweetened cocoa. It just won't come out as dark.
If you want to make this slightly like a lava cake, you can under-cook it just a bit…yum!
Bake loaf on the middle rack of your oven.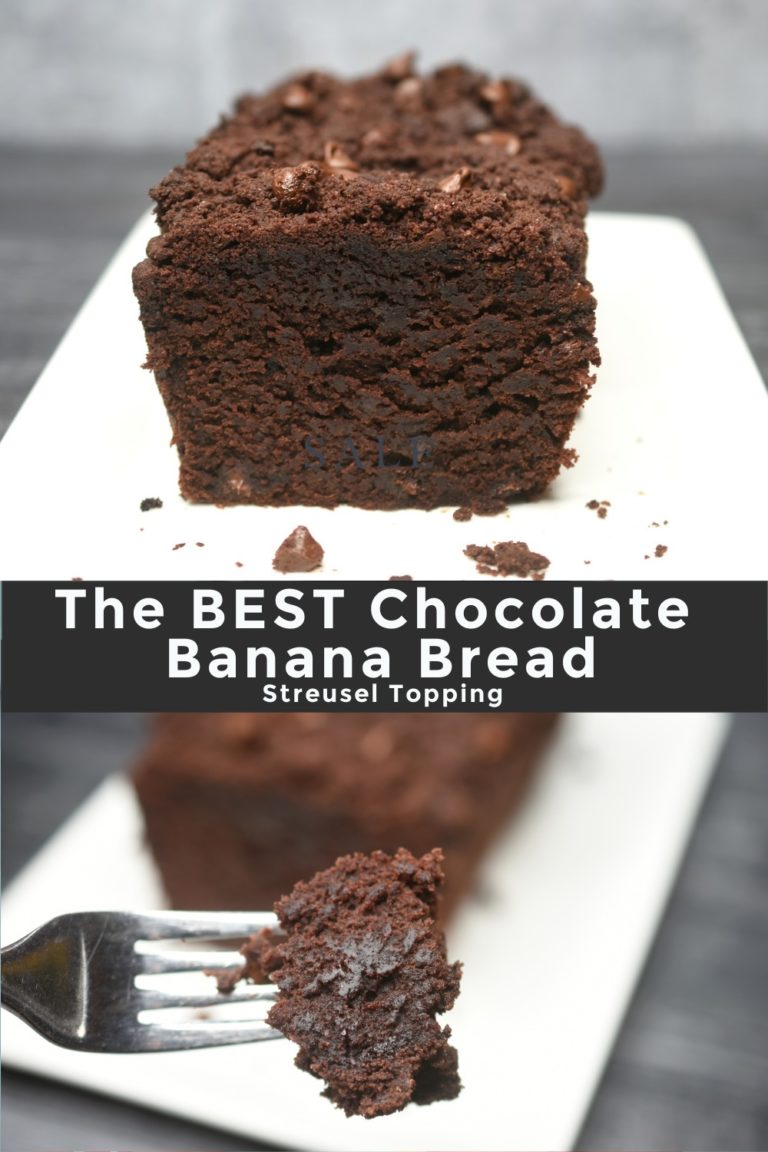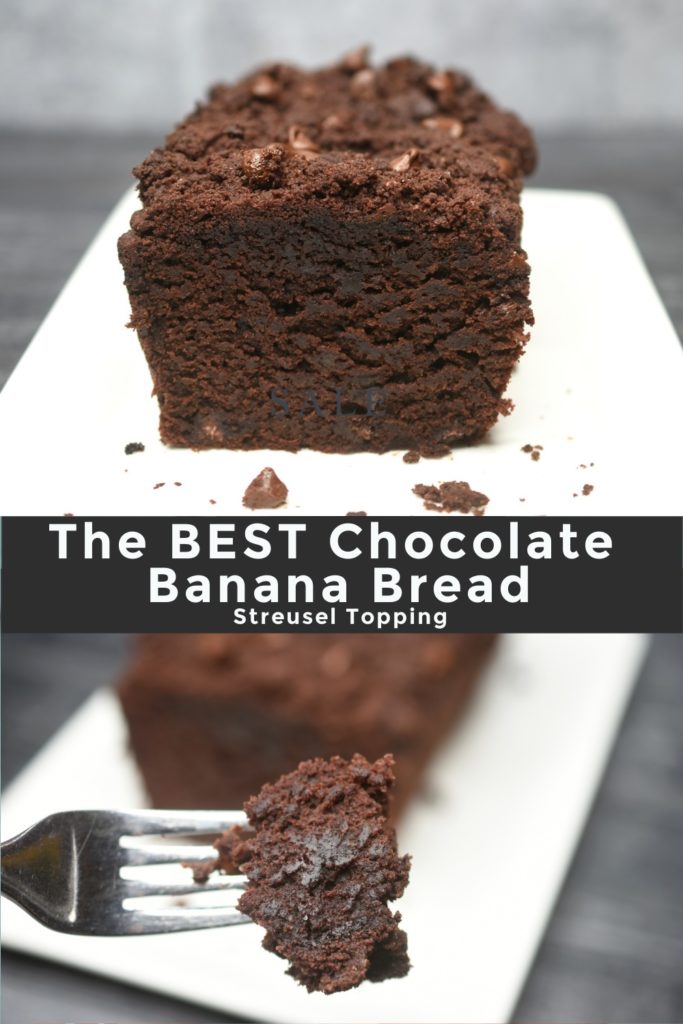 I seriously hope you try this recipe out, if you do tag me on Instagram @soufflebombay via your Feed or Stories and I'll highlight it on my IG & FB Stories. OR just leave me a comment and rating. Thanks!!
If chocolate is your thing, you'll NEED to try my Creamy Chocolate Martini – pictured here  (or Chocolate Moonshine – click here). This will ruin all other Chocolate Martini's, lol!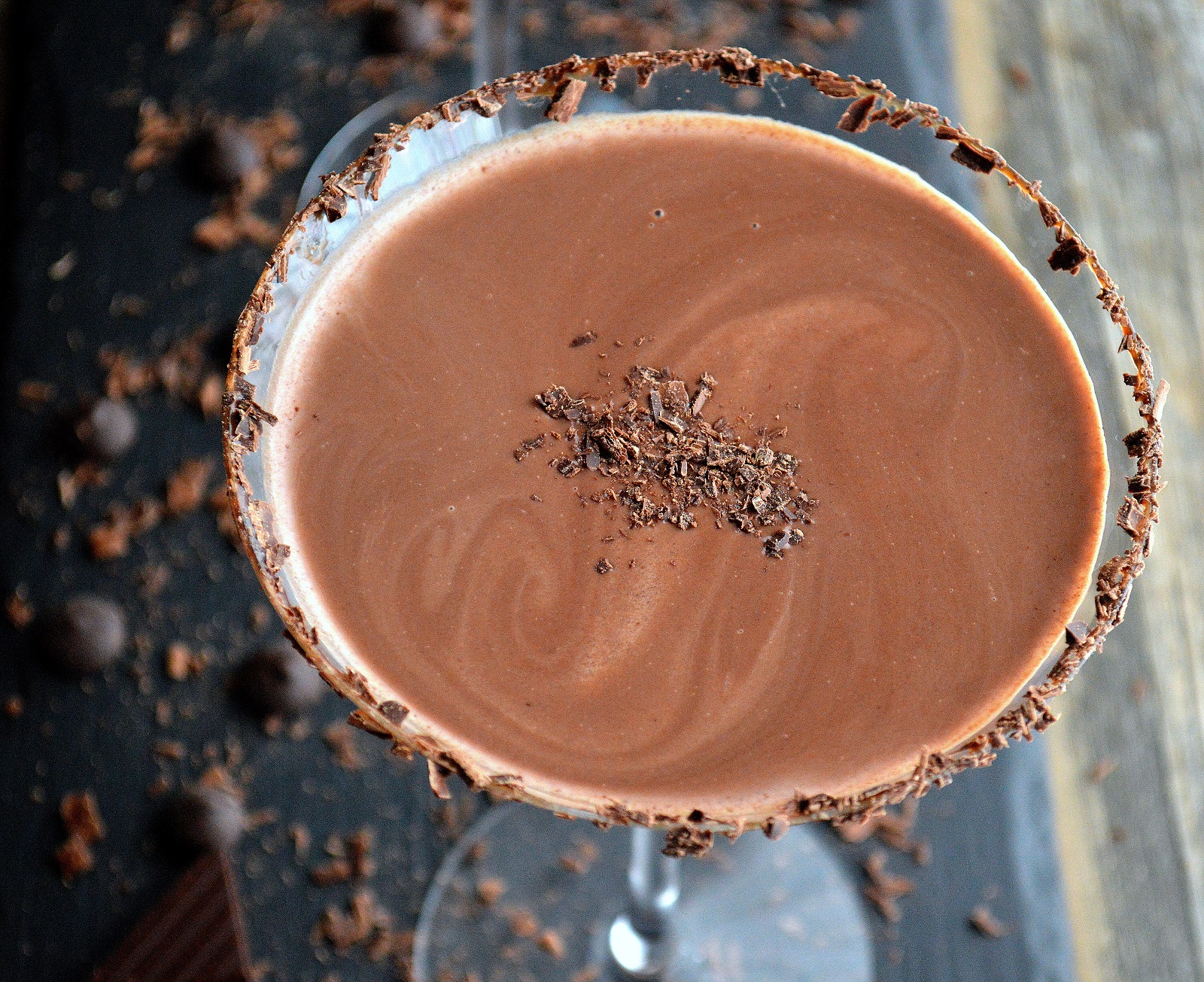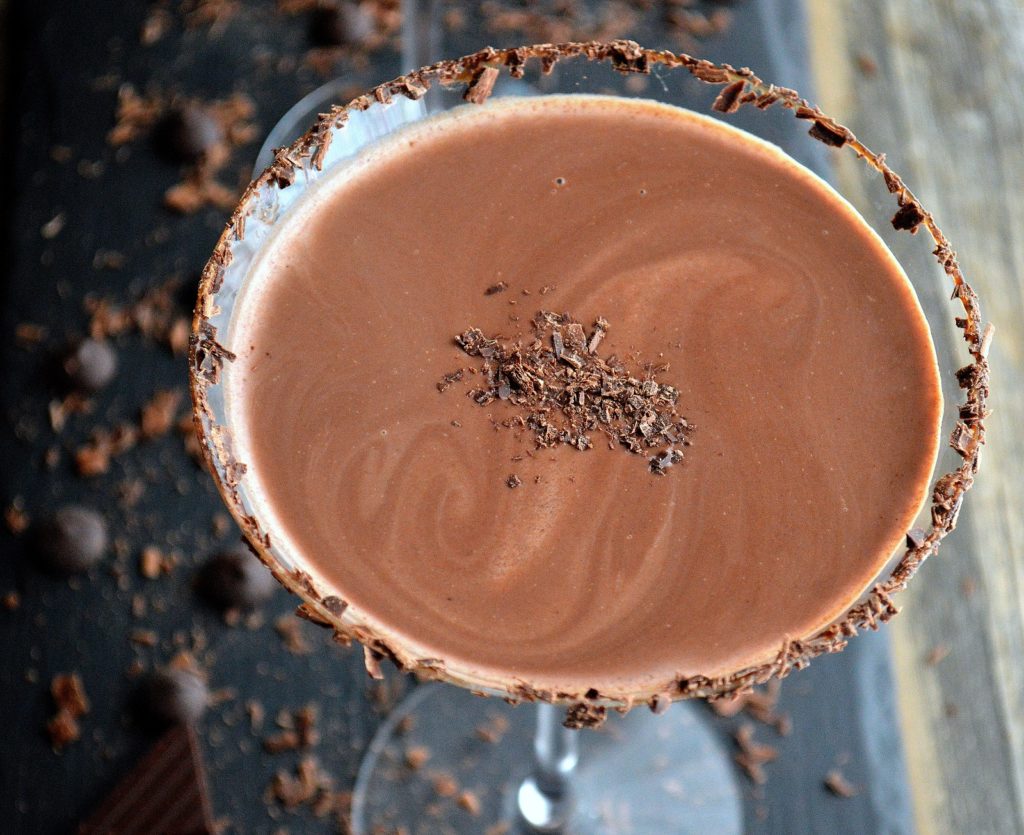 Or, try my Brownie Cookies which will satisfy any chocolate craving and walk the line between cookie and brownie perfectly.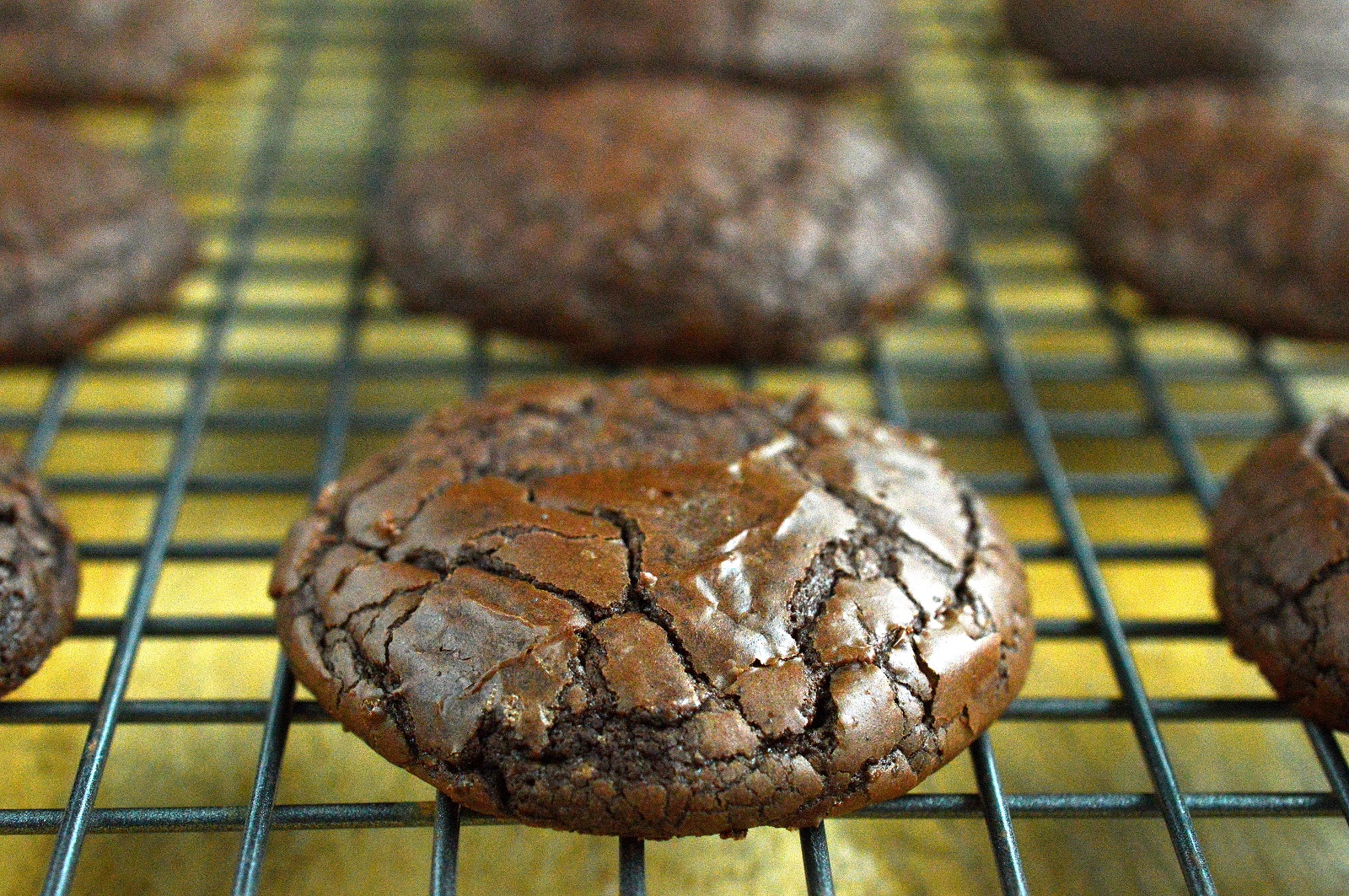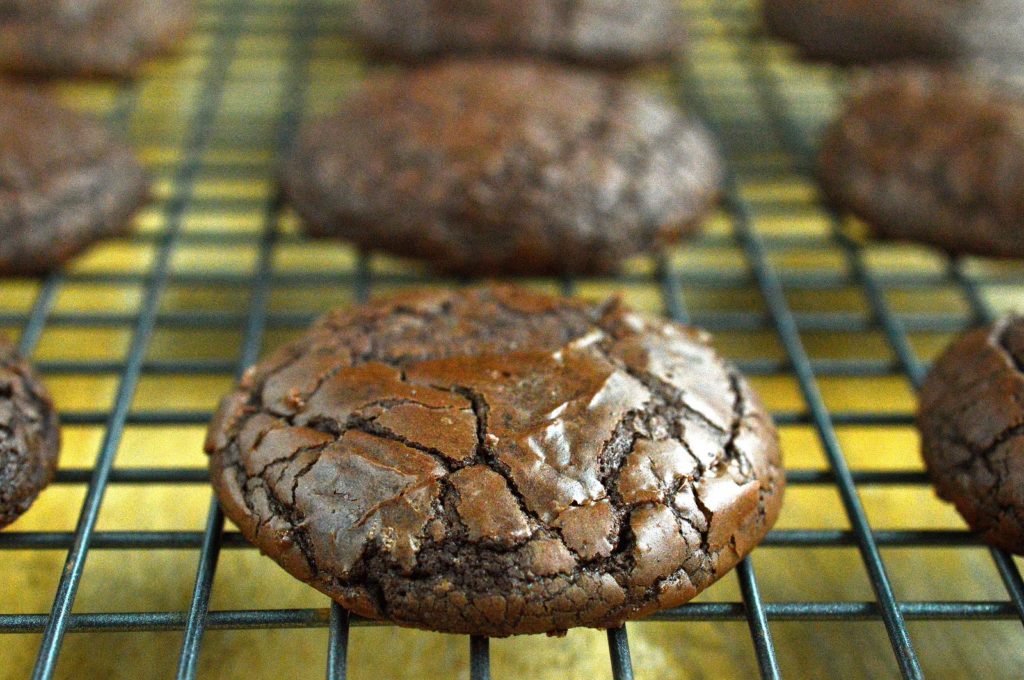 Or make this fun Brownie  Bottom Pie, perfect for summer BBQ's!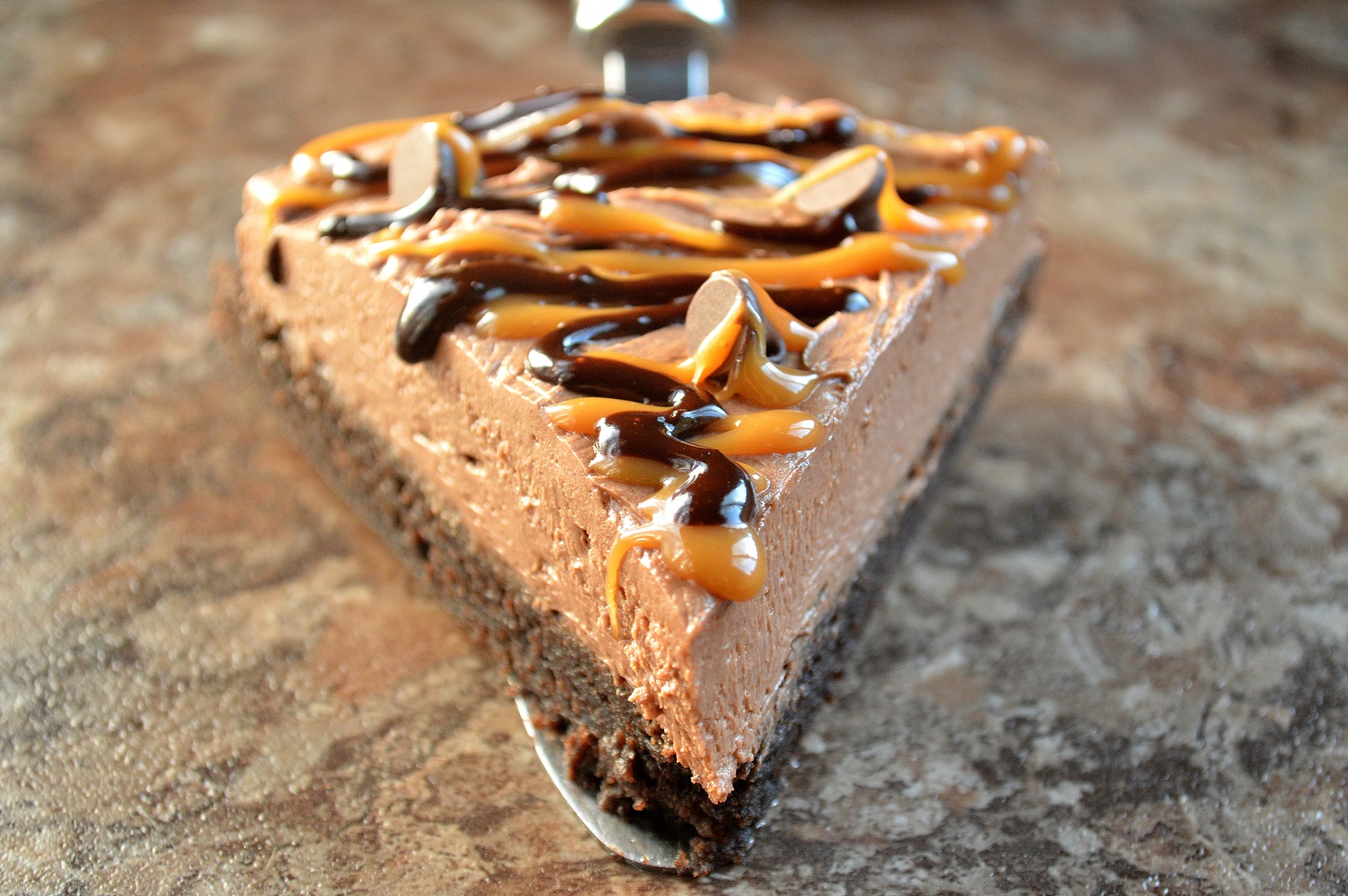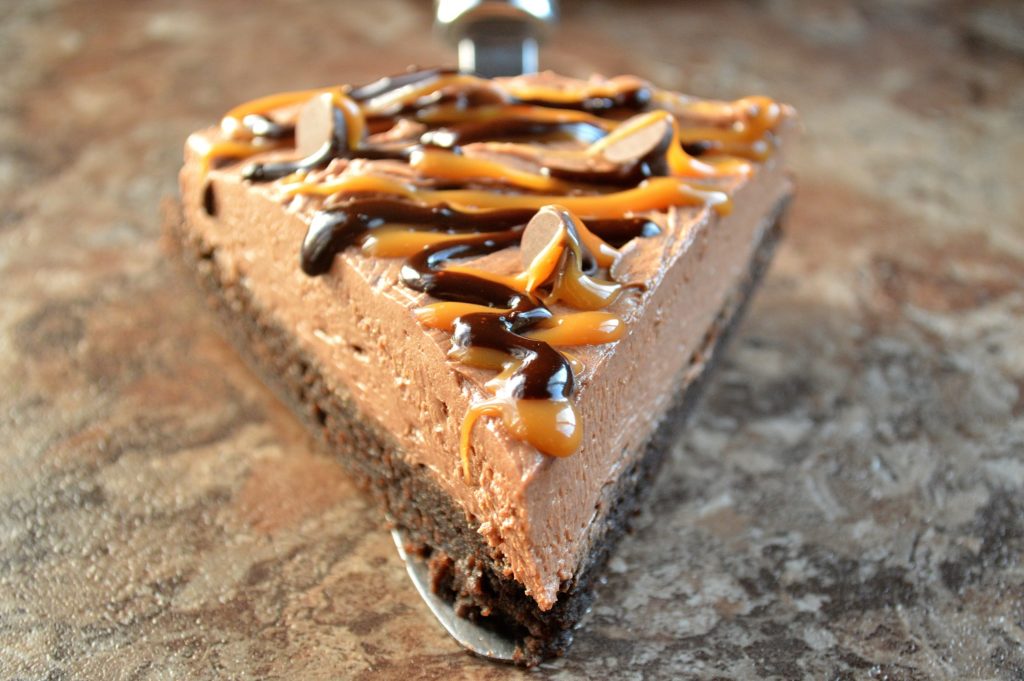 Enjoy!!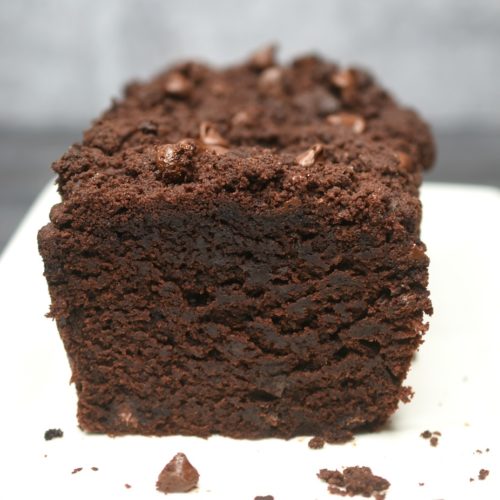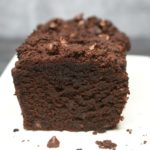 Print Recipe
The BEST Chocolate Banana Bread
There is nothing like a good quick bread and when it involves bananas AND chocolate, its epic!
Ingredients
1/2

cup

butter, room temperature

1/4

cup

white sugar

1/2

cup

brown sugar

1/2

TBS

vanilla

1

egg

plus 1 yolk

2

whole peeled

bananas, browned

1

cup

flour, plus 2 TBS

1/2

cup

cocoa powder (I use Hershey's Special Dark, which is 100% cocoa however you can choose to use what you have on-hand)

1

teaspoon

baking powder

1

cup

chocolate chips, divided (3/4 cup and 1/4 cup)
Instructions
Preheat oven to 350 degrees F.

In your mixing bowl, cream butter, sugars and vanilla until smooth.

Add in egg and yolk and mix until smooth, scraping down the bowl as needed.

Add in your bananas (peeled) and mix until smooth. IF bananas are more on the firm size, mash them well first with a potato masher before adding.

Add in the flour, cocoa powder and baking powder and mix until smooth.

Stir in the chocolate chips.

Line a 9 x 5 loaf pan with parchment paper, spray it lightly with cooking spray scrape in the batter and then bake as is, top with additional chocolate chips or top with the streusel (recipe in note section) and bake for 40-50 minutes or until toothpick inserted comes out mostly dry.

Once removed from the oven, allow loaf to cool for 20-30 minutes and then lift out the loaf by pulling the parchment paper. Gently peel the paper from the loaf and either enjoy a slice warm or cool entirely and enjoy later.
Notes
If you choose to top your Chocolate Banana Bread with the Chocolate Streusel Pictured here, the ingredients needed are:
1/4 cup flour
1/4 cup brown sugar, packed
1 TBS cocoa (I use Hershey's Special dark 100% cocoa however you can also use whatever you have on hand)
2 1/2 TBS butter, room temperature
1/4 cup chocolate chips
Combine flour, sugar, cocoa and butter in a bowl or food processor and mix with your fingertips or a pastry blender or pulse until crumbly. Sprinkle mixture evenly overtop the banana bread dough then bake as instructed.
Nutrition
Serving:
7
servings
|
Calories:
465
kcal
|
Carbohydrates:
58
g
|
Protein:
9
g
|
Fat:
23
g
|
Saturated Fat:
14
g
|
Cholesterol:
168
mg
|
Sodium:
249
mg
|
Potassium:
182
mg
|
Fiber:
3
g
|
Sugar:
39
g
|
Vitamin A:
650
IU
|
Vitamin C:
1
mg
|
Calcium:
110
mg
|
Iron:
3
mg