If you like chocolate and enjoy a good cocktail…This Creamy Chocolate Martini is for you and will not disappoint, as a matter of fact…I am pretty confident you will have two!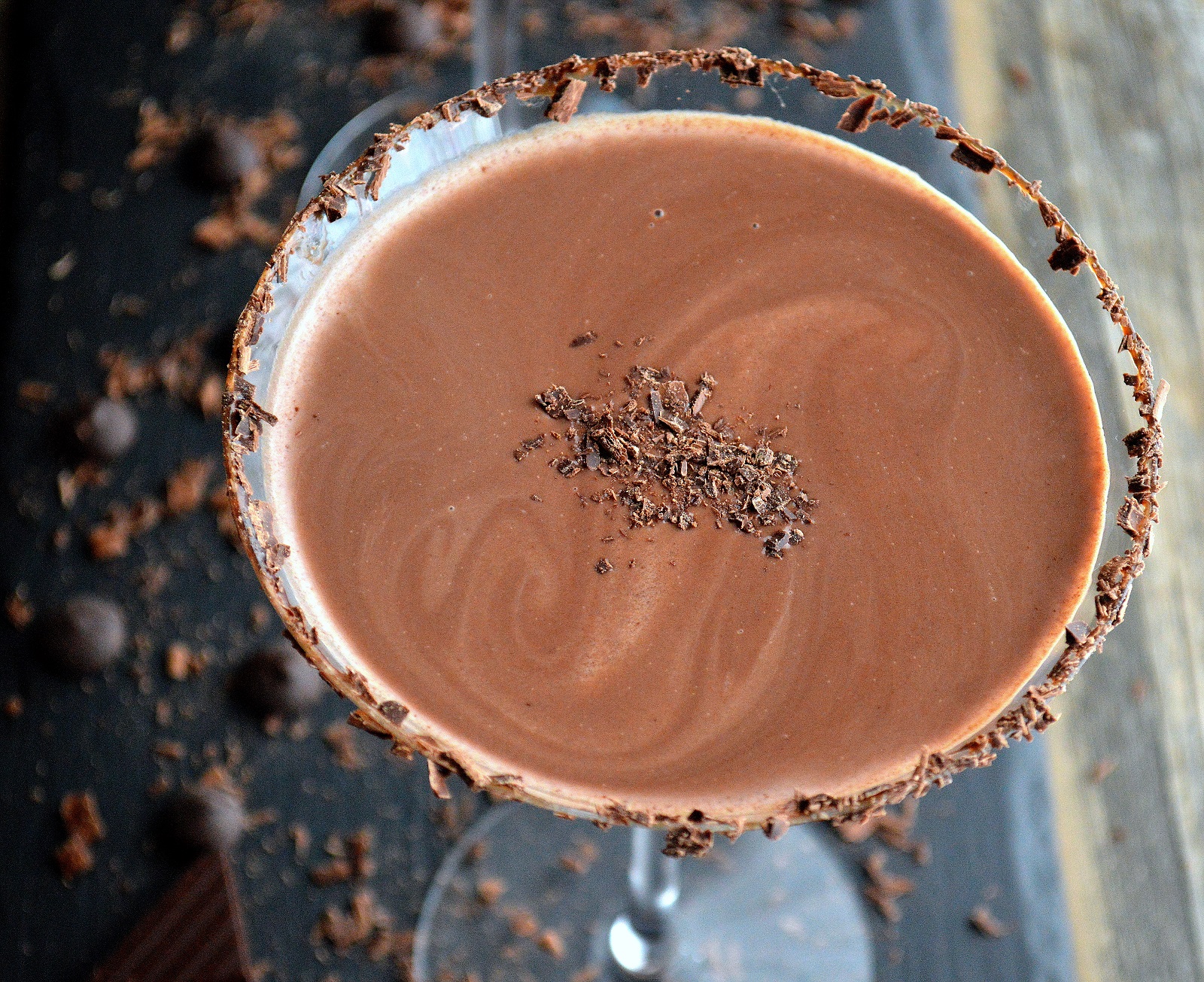 I love a good cocktail and am known in my circles for whipping up a number of creations (that people beg, bribe ask me nicely for). Years ago when I ordered my first chocolate martini, I was disappointed. I thought to myself, where is the creaminess? Where is the OMG is crazy delicious feeling that I thought I would have? So…I set out to make a Creamy Chocolate Martini the way I dreamed of, creamy and delicious with a kick! And I did!
Recently I went on a press trip with the American Dairy Association North East in the Finger Lakes Area of NY. We stayed at the Inn on the Lake in Canandaigua, NY. While there we visited a Noblehurst Farms (a seven generation multi-family farm with 1800 dairy cows), had a really cool behind the scenes tour of both Yancey Fancy cheese factory's, enjoyed an amazing farm to table dairy laded private dinner by the very popular FLX Table and took part in a super fun cooking competition that featured what else?? Dairy! It was a busy couple of days!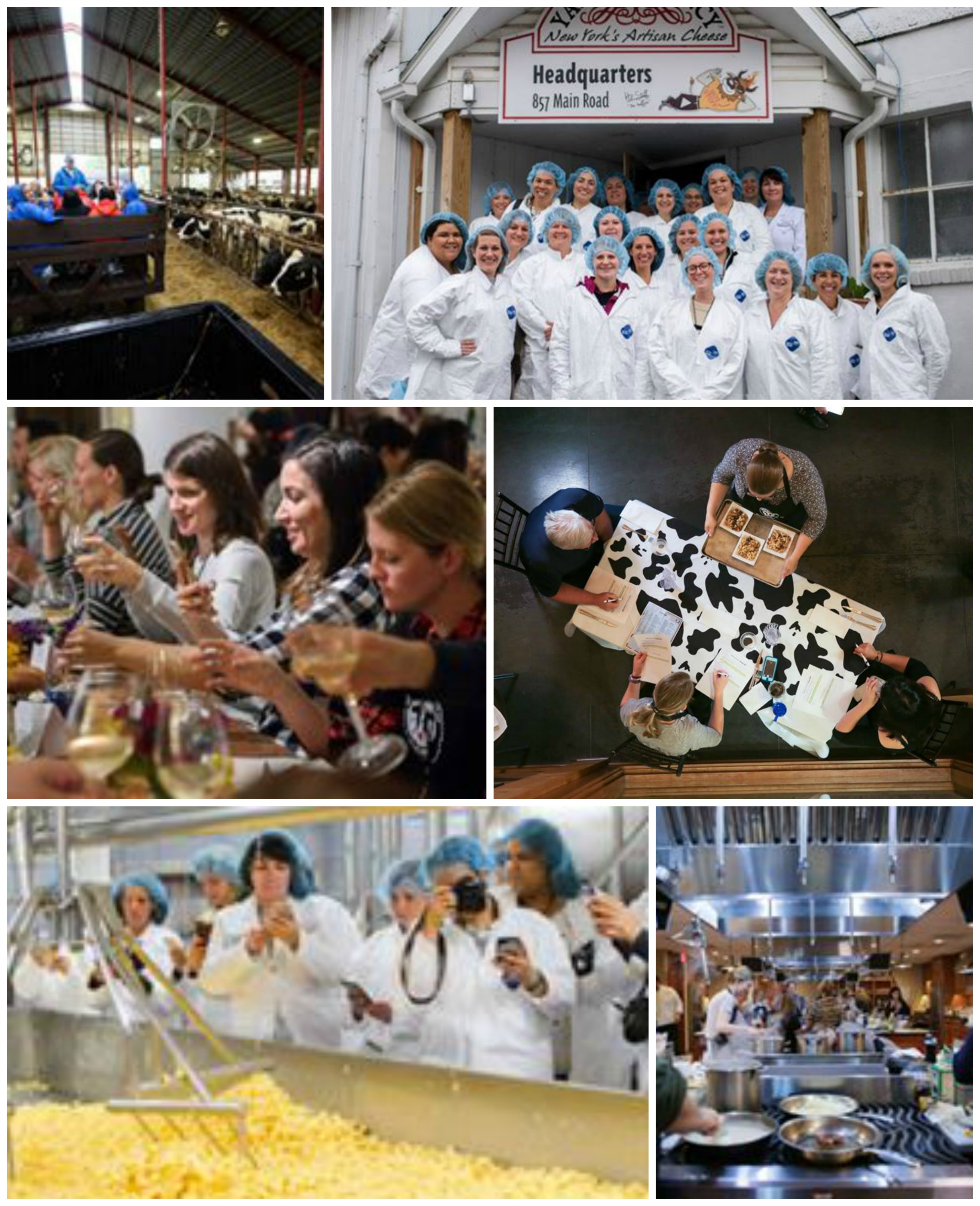 Round 1 of the cooking competition was a Mac & Cheese Throwdown where contestants used whichever Yancy's Fancy cheeses they desired and round two was split up into groups of either appetizer using Greek yogurt in the recipe, beverage, using milk or cream in the recipe. And dessert using milk or cream in the recipe. There were 22 bloggers (plus myself) on the trip (5 of which were Registered Dietitians". I was one of the three judges, alongside a dairy farmer and one of the owners of Yancy's Fancy. Tasting 22 mac and cheese dishes followed by another 22 beverage/app or dessert dish was tough and delicious! Someone had to do it, lol!
I have been on a couple trips with the American Dairy Association over the years and have been on a few dairy farms. Each time I am so incredibly impressed by the passion and dedication of the families that own the farms. The pride, their education levels, the creativity, and tech found on each farm is unbelievable.
Farming is not a glamorous life. These days farmers are ivy league educated. They waste nothing on the farm. Farms are even powered by manure via huge digestors that mimic a cows stomach. Noblehurst Farms even developed a line of business where they collect waste foods from Wegmans, university's, nursing homes and more and dump it into the digestors for electricity and a by-product of liquid fertilizer. They take the waste off of company's hands and turn it into something valuable and good and keep an incredible amount of waste out of landfills. Amazing!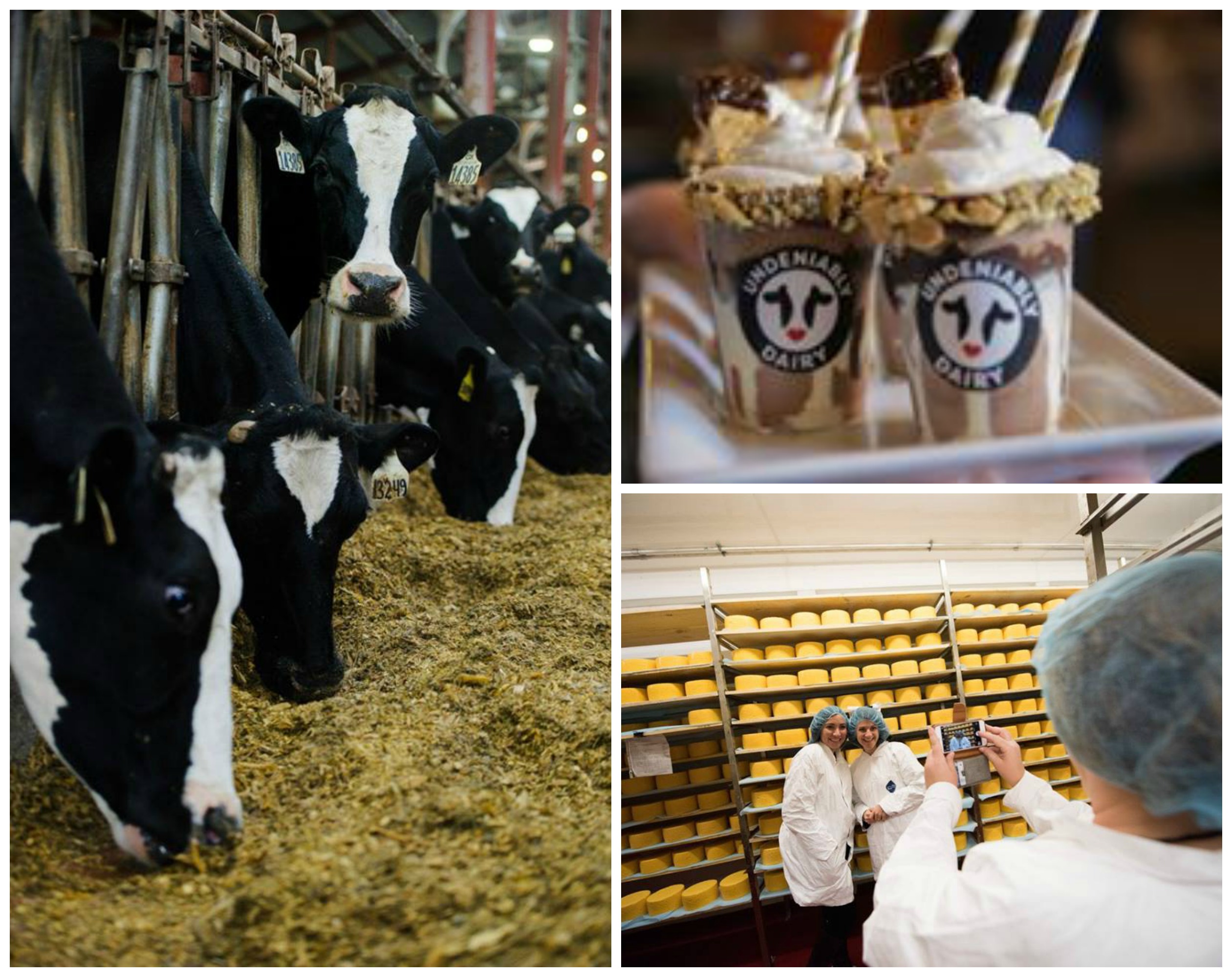 My family loves dairy products! Butter, milk, heavy cream, yogurt, and cheese are always fully stocked at my house. My youngest has food allergies and as a result, doesn't eat meat (just fish and some poultry). Samantha gets most of her protein from yogurts and cheeses.
I love how the ADA works with schools and athletes I also love the incredible relationship they have will the farmers. It's a win-win, for all of us!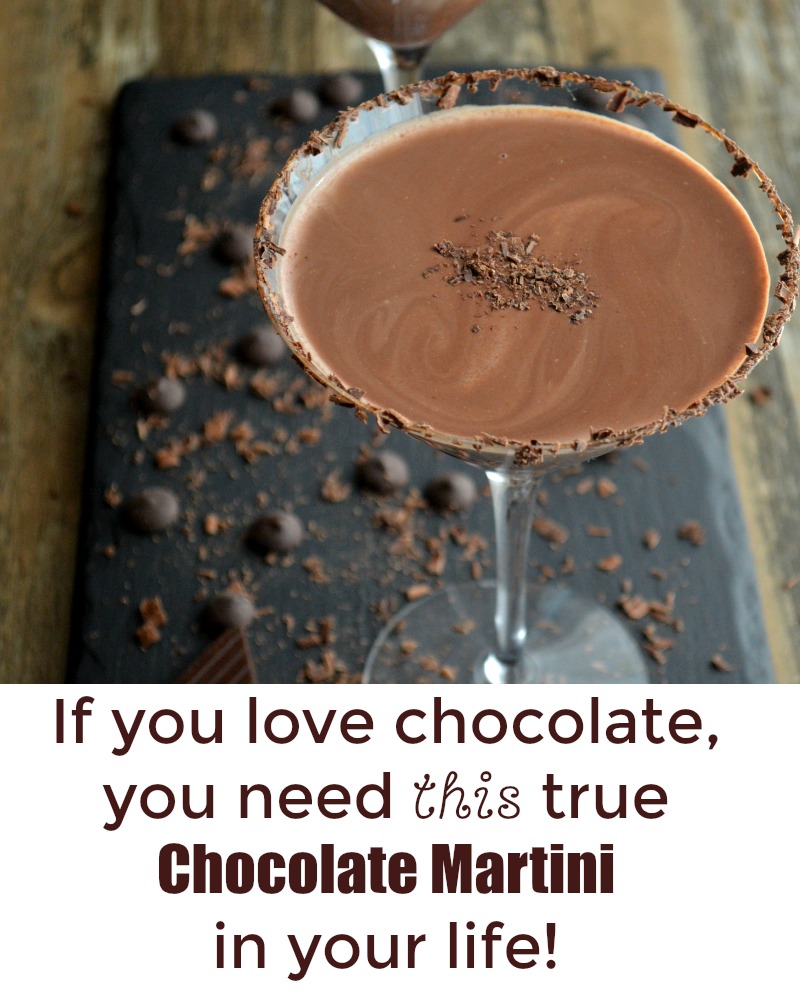 In addition to this decadent Creamy Chocolate Martini recipe, I also wanted to share some of the recipes and recaps by my fellow food bloggers who were my travel companions. Take a look! If you do make my Chocolate Martinis…I want to see them! Tag me on Instagram, Facebook or Twitter at @soufflebombay Bottoms up!
Frozen S'mores Hot Chocolate by Natalie of A Turtles Life For Me (Natalie won the beverage category AND was the overall winner of the day…THIS was "stupid" good…O-M-G!
Cookie Dough Brownies by Amanda of A Cookie Named Desire
Grilled Mac & Cheese Sandwiches by Stephanie of A Grande Life (this was a fav of mine)
Pumpkin Cheesecake by Miranda of Cookie Dough and Oven Mitt
Creamy Shrimp Bruschetta by Christina of It is a Keeper
New York Style Pumpkin Cheesecake by Amy of Sizzling Eats
Best Cheese Appetizers by Melissa of Hungry Food Love
Alpermagronen aka Swiss Mac & Cheese by Claire of The Cheesemongers Daughter
Cheesy Chicken Taco Bowls by Jessy of The Life Jolie
10 Reasons to Eat Greek Yogurt by Michele of Midlife Healthy Living
The Story of the American Dairy Farm by Heather of Real: The Kitchen & Beyond
Chocolate Orange Hot Cocoa by Heather of Real: The Kitchen and Beyond
New York Dairy Tour 2017 by Lisa of Jersy Girl Cooks (Lisa won the dessert category with her stunning Crepe Cake, it was beautiful and delicious!)
Behind the Scenes of a Cheese Factory by Sarah of Savoring The Good. (Sarah won the Mac & Cheese category with her Cheeseburger Mac & Cheese, it was creative and delicious!)
Chocolate Dipped Chocolate Chip Cookies by Mallory of Chocolate with Grace
To learn more about dairy and all the cool initiatives the ADA has going on, follow the American Dairy Association Northeast on Twitter: @AmericanDairyNE
Facebook: American Dairy Association North East and Instagram: @AmericanDairyNE and check out www.dairyspot.com.
This not a sponsored post, it's my recap of the press trip I attended with the American Dairy Association North East who paid for my travel and accommodations while there. Photos shown in the collages provided by the American Dairy Association North East.
If you are a chocolate lovah! Check out these Double Glazed Chocolate Donuts! They are baked and so easy to make! No donut pan?? No problem! Make them as mini muffins instead!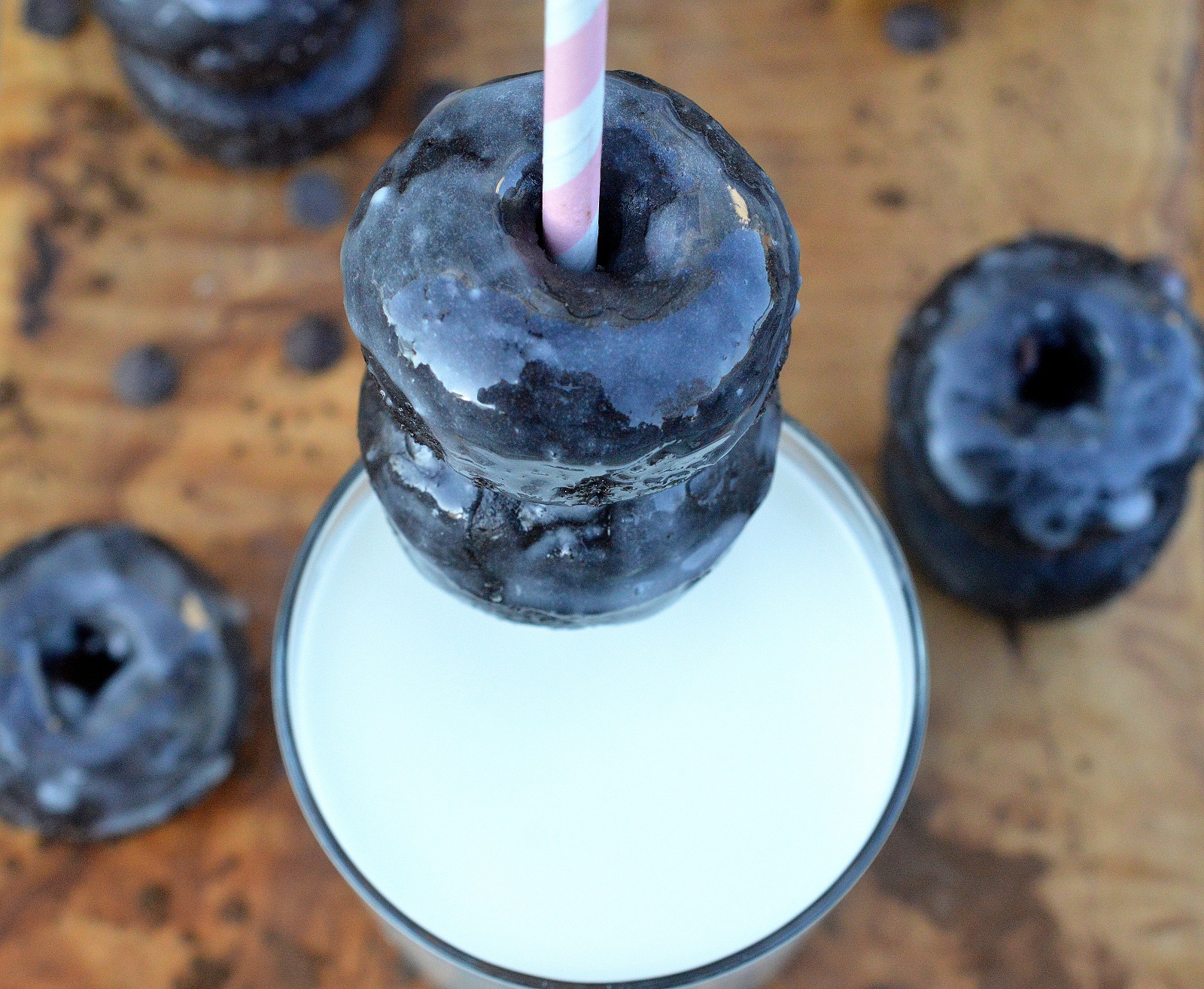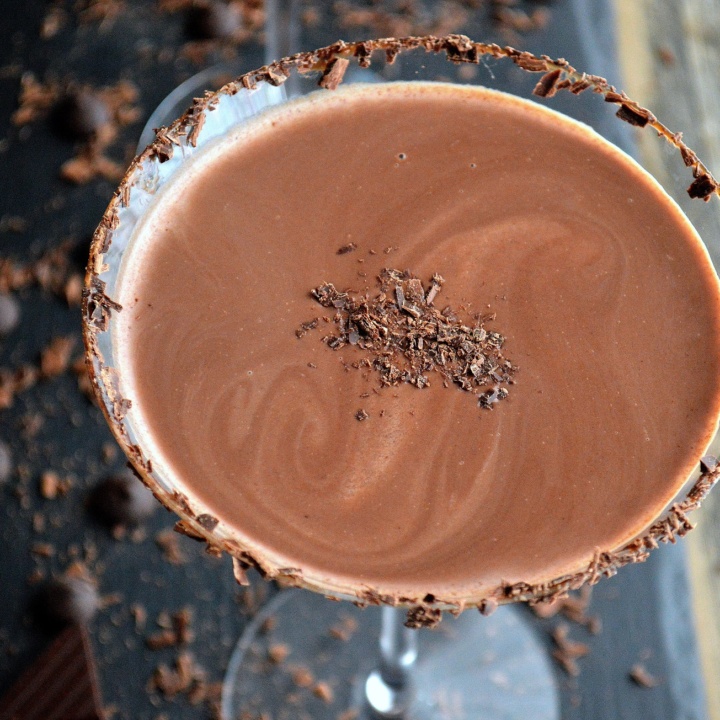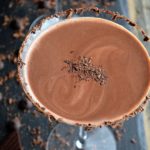 Print Recipe
Creamy Chocolate Martini
Ingredients
4

ounces

of high quality dark chocolate

60% cacao -I used Ghirardelli

2

pints

of heavy or light cream

1/2

cup

sugar

1/2

cup

water

1/2

TBS

vanilla

1

cup

good quality vodka
Instructions
Break your chocolate up into bite-sized pieces.

In a pot combine chocolate pieces, cream, water and sugar over medium heat stir mixture until chocolate is melted and mixture is smooth – like hot chocolate. *Do not bring to a boil*

Remove from heat and stir in vanilla.

Allow the mixture to cool to room temperature,

Store in fridge in a sealed bottle or jar until chilled.

Add in vodka, start with 1/2 cup, shake (or stir) mixture and taste. Add in another 1/4 cup of vodka...shake and taste and finally add in the last 1/4 cup (if you choose...we all like our cocktails at different strengths). You can always add more as well.

If it's too thick, you can always add water.

Store in fridge until ready to serve.

*I like to pop it in the freezer for a 1/2 hour before drinking, mmm!

When ready to enjoy,.shave a little chocolate for rimming your glass or topping the martini.

Shake mixture very well and pour directly into your glasses...You can use a cocktail shaker with ice as well and strain it out. It's up to you.

Mixture keeps for a week in your fridge.
Nutrition