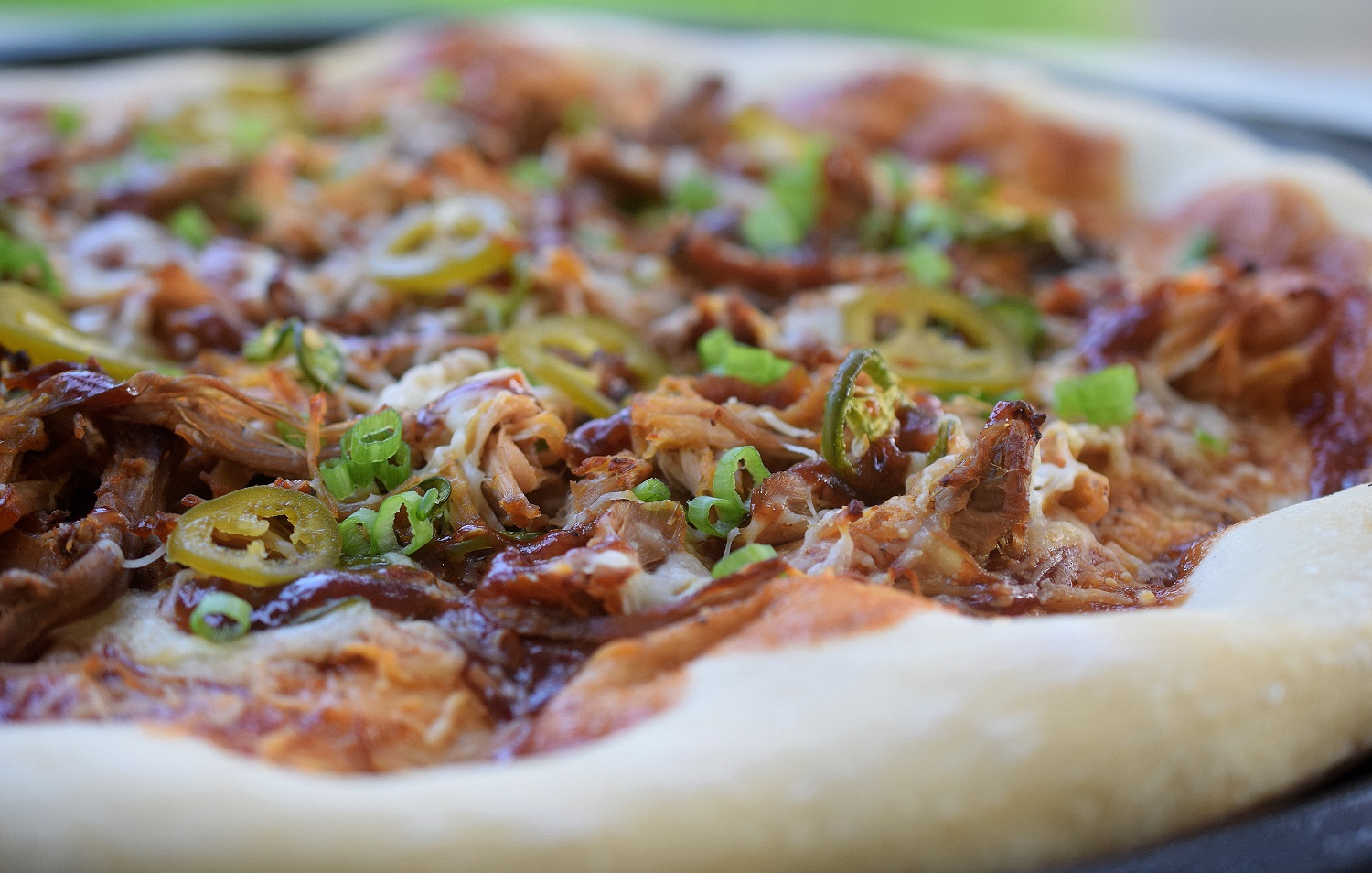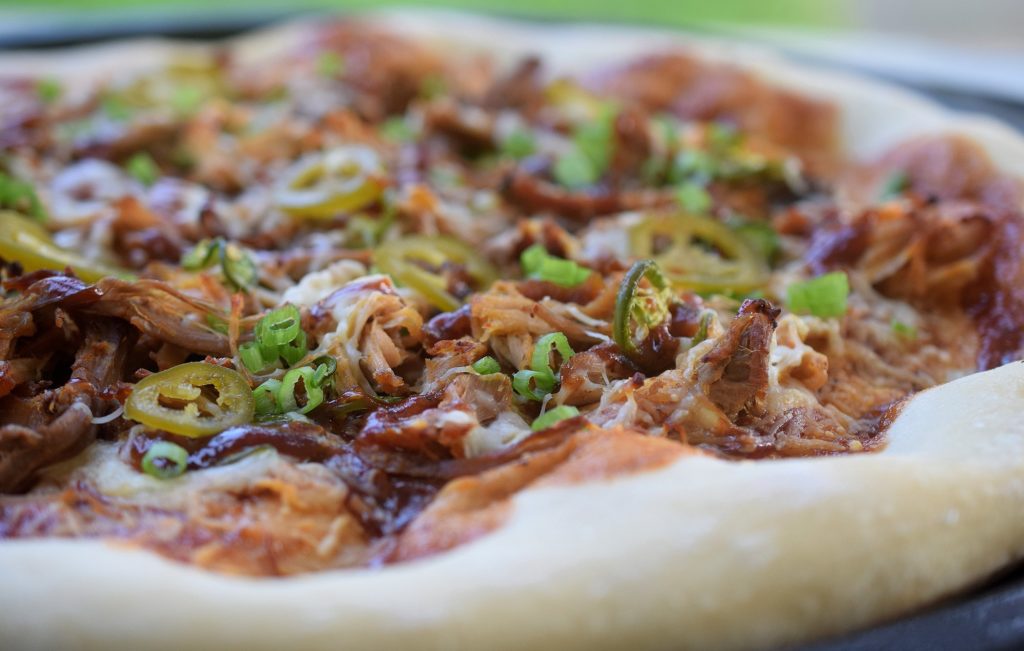 I've got a two-fer for you today. A family favorite recipe and a giveaway of gorgeous cutting boards!
This Pulled Pork Pizza, makes my 13-year-old son love me just a little bit more! Really! I get lots of love when I make him this or his favorite breakfast pizza.
I get "mom THIS is a-mazing", a big fat hug...a kiss the cook and some of those sounds people make when they really love a bite of food. And boy does all of that make me feel fantastic!
This Pulled Pork Pizza is SO easy! You can choose to make your own pulled pork or use store-bought. Same goes for the dough. Spice it up, load it up or make it simple...the combination of dough, barbecue sauce, seasoned pulled pork, scallions, jalapenos and cheese...work! I go back for another piece every time (the same can't be said for me when it comes to traditional pizza).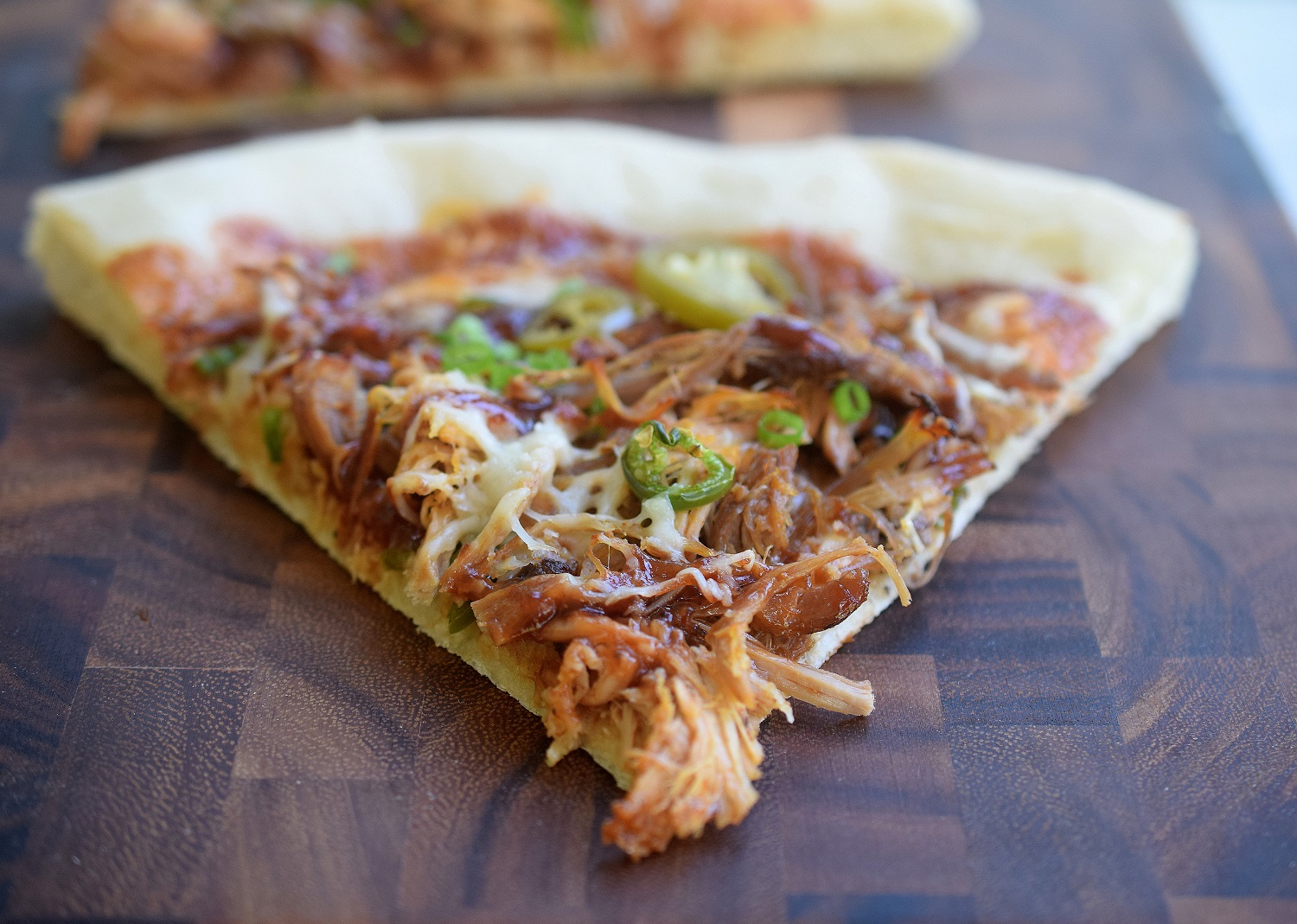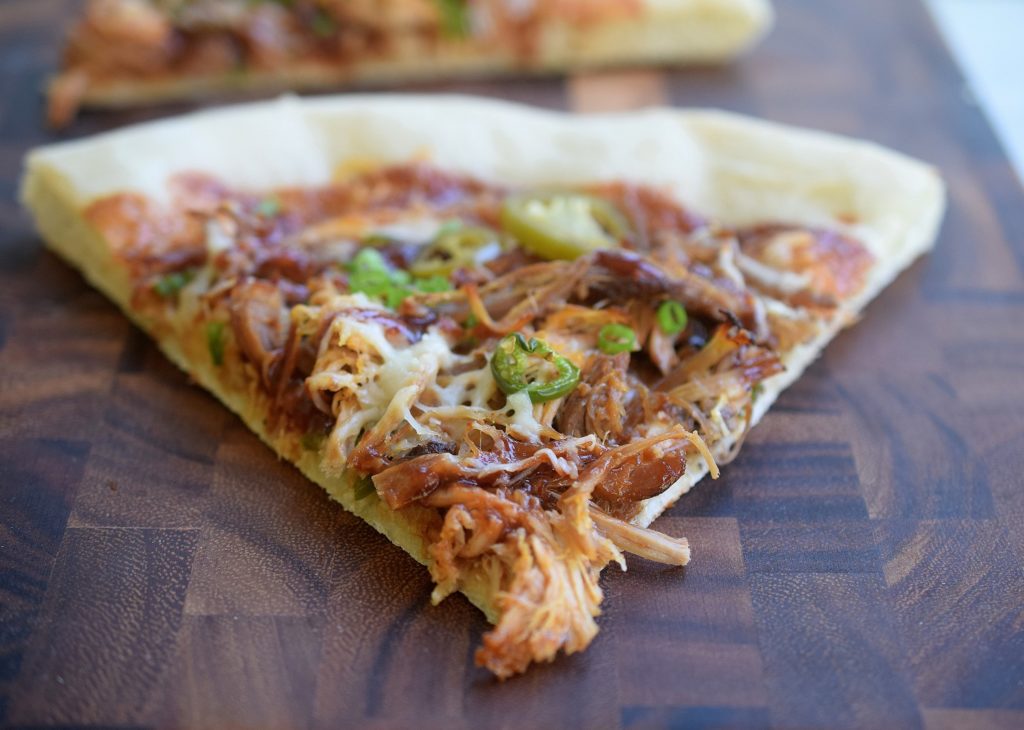 We covered the delicious part...now time to learn of a favorite online shop of mine.
CuttingBoard.com is a website I am familiar with, I have used their products before, enjoy them, and often recommend the site to friends and family.
One of the most used items by home cooks everywhere happens to be their cutting board. I don't know about you but I need more than one!
Cutting boards are used for everything from chopping & dicing ingredients, while preparing a dish, to allowing meat to rest and then be sliced and served...to gorgeous vehicles to set out your party food on. I especially love setting various boards out when hosting company and loading them up with delicious bits of this and that!
CuttingBoard.com is a boutique retailer of cutting boards and butcher blocks. They also happen to carry one of the widest selections of John Boos boards and take care to house their boards in a climate and humidity-controlled warehouse.
What makes Cuttingboard.com different from other physical and online stores is that all of their beautiful products are 100% environmentally friendly and have been harvested from renewable resources. As a genuine small business, Cuttingboard.com takes pride in ensuring that their customers are always happy when shopping with them.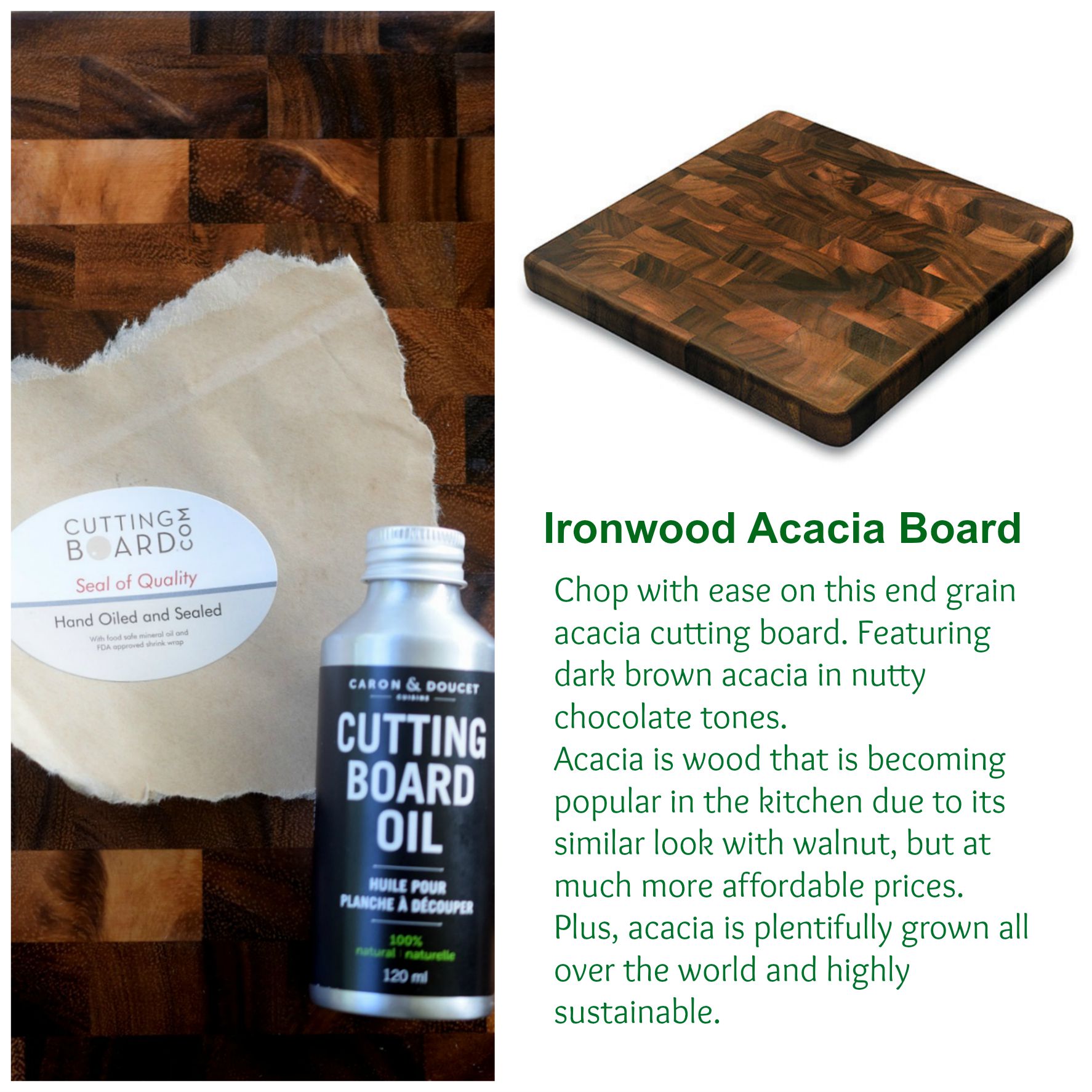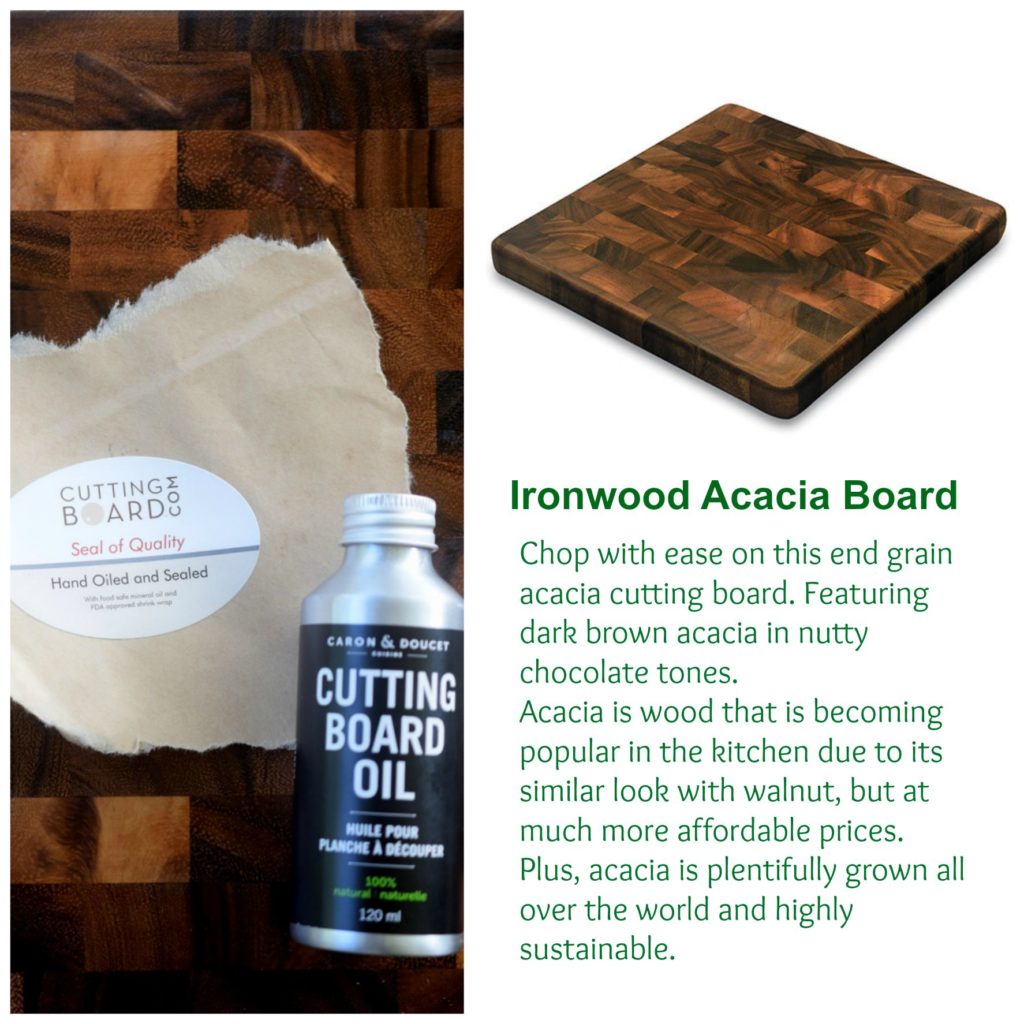 From the way they lovingly oil and paper wrap your new board, you can tell that they consider each one to be a work of art.
I was lucky enough to work with their Ironwood Acacia Board, which is a new addition to their product line. It's a beautiful board! The Vegan Cutting Board Oil they sell to keep your boards in tip-top shape and smells so good that it makes me want to either taste it or wear it, lol!
CuttingBoard.com features the web's best selection of curated cutting boards and butcher blocks. Owners, Mike & Grant, have personally selected and chosen their products after handling and seeing each piece with their own eyes. Many of their products are sourced from independent artisans and woodworkers that only make limited runs of each product. In addition, Cuttingboard.com also carries high-quality knives and kitchen accessories that will accentuate the kitchen of any home chef.
CuttingBoard.com is proud to source products that are certified sustainable, renewable or reclaimed. They believe in a commitment to quality and environmental stewardship, so all of the products in their store adhere to these principles.
In my opinion...if you are in the market to buy, gift, or just drool over cutting boards...This is the place!
If you are looking for recipe & entertaining inspiration and would also like to see the cutting boards that inspired them, plus earn additional entries for the giveaway, check out the recipes for Pulled Pork Pizza, BBQ Chicken Puffs, Ancho Smoked Pork, Easy Macaroni Salad, Chipotle Chili Fish Tacos With Peach Pineapple Salsa, Maple Bacon Bread, Chicken Cordon Blue Pizza, Casual Entertaining / Cheese Board, Grilled Sweet Corn & Zucchini Panzanella Salad and Buffalo Chicken Salad with Spicy Ranch Dressing.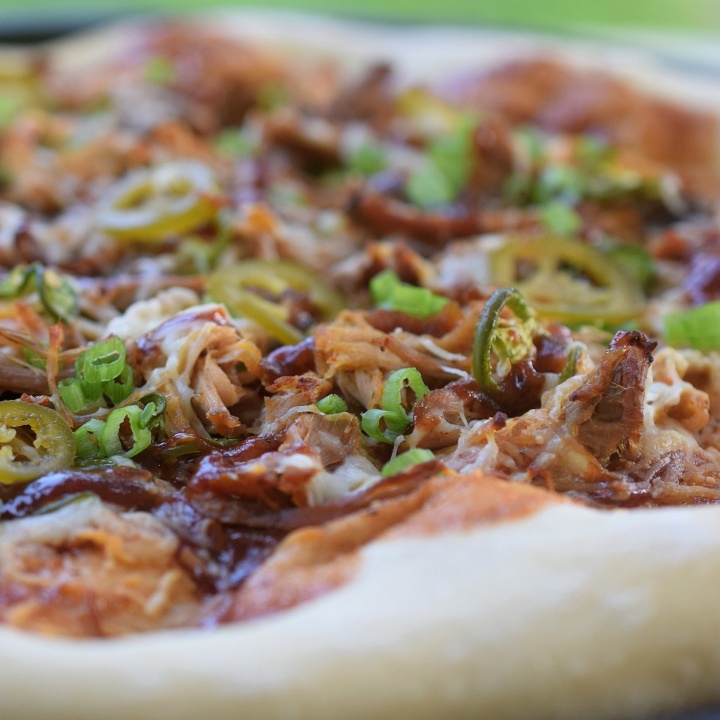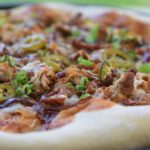 Print Recipe
Pulled Pork Pizza
Ingredients
1

disc of pizza dough

homemade or purchased from a pizza place

½

teaspoon

olive or grapeseed oil

Salt & pepper

½

cup

barbecue sauce

1 ½

cups

mozzarella cheese

divided

2

cups

of pulled pork tossed with a small amount of bbq sauce

homemade or purchased - my recipe here

1

jalapeno sliced thin

or pickled jalapenos

3

scallions

cut thin
Instructions
Preheat your oven to 400 degrees.

Shape your dough into a traditional pizza round or a rustic shape.

Lightly flour the pan or pizza stone you will be baking the pizza on.

Lightly oil the top of your pizza, then season with salt & pepper.

Spread the barbecue sauce onto the dough, add 1 cup of mozzarella cheese (more if you prefer) and the jalapenos.

Bake for 10 minutes.

Pull pizza out from the oven and add the pulled pork, another 1.2 cup (or more of cheese) and place back into the oven for an additional 5 minutes or until crust is the way you enjoy it.

Top with scallions and serve.
Notes
You can easily customize this pizza by adding as much cheese and other toppings as you would like crispy bacon, banana peppers or mixing up the cheeses.