When you think of the iconic foods from Philadelphia, most people immediately conjure up images of the Philly cheesesteak, soft pretzels, and water ice. If you are from the Philly area, however, its all about the Philly Roast Pork Sandwich!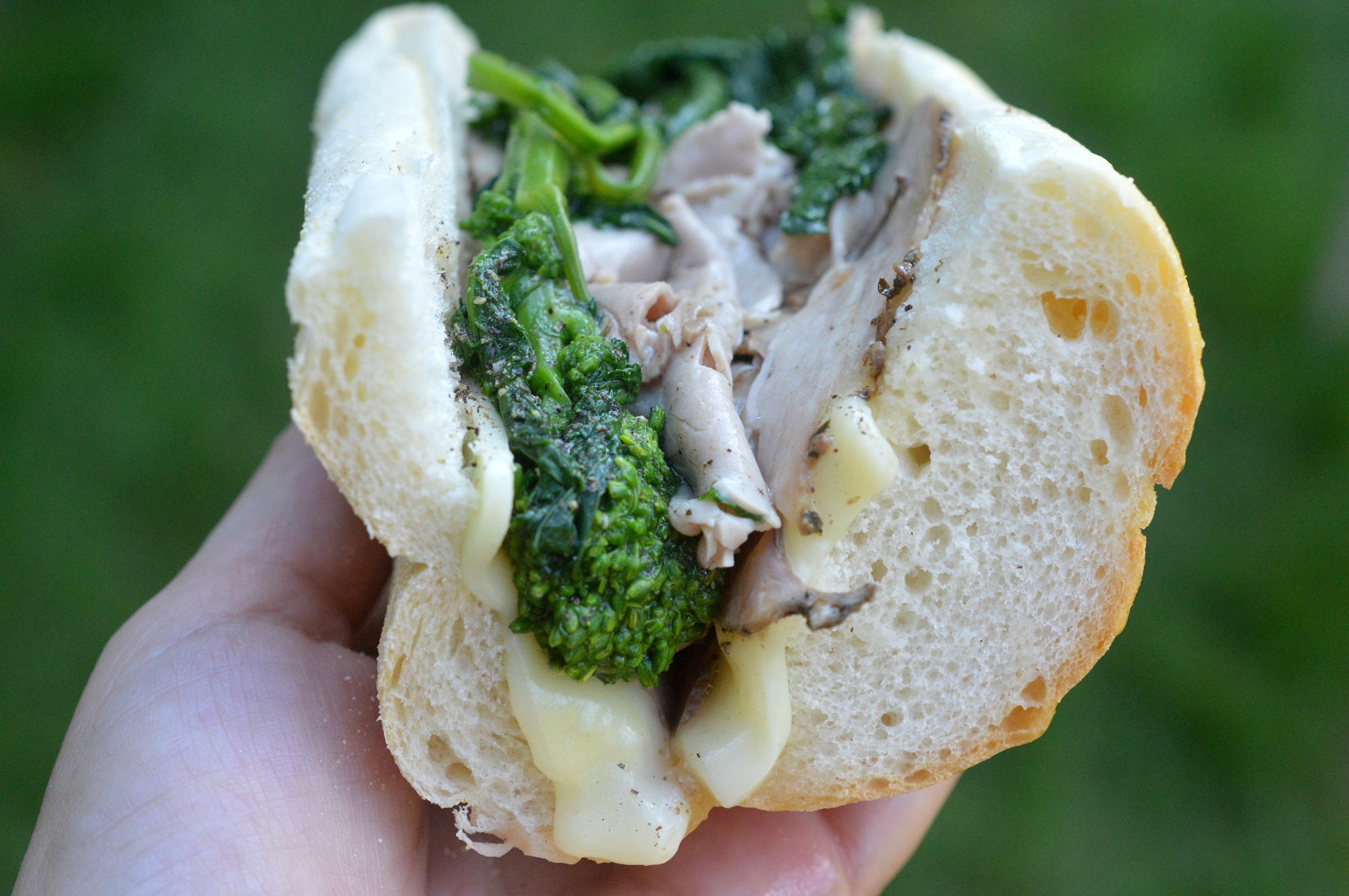 It starts with the roll & Deli American
Tender slow roasted, thinly sliced, juicy pork nestled in the perfect seeded Philly roll topped with broccoli rabe and Land O Lakes® Deli American, a proper Philly Roast Pork sandwich will give anyone one of those "ommmnomomgoshmmmm" moments where just seconds after you take a bite as warm pork juice is dripping down your hands, you try to process the delicious food sensation that your palate and brain are experiencing and you unknowingly begin to try to talk, lol!
Trust me it's true!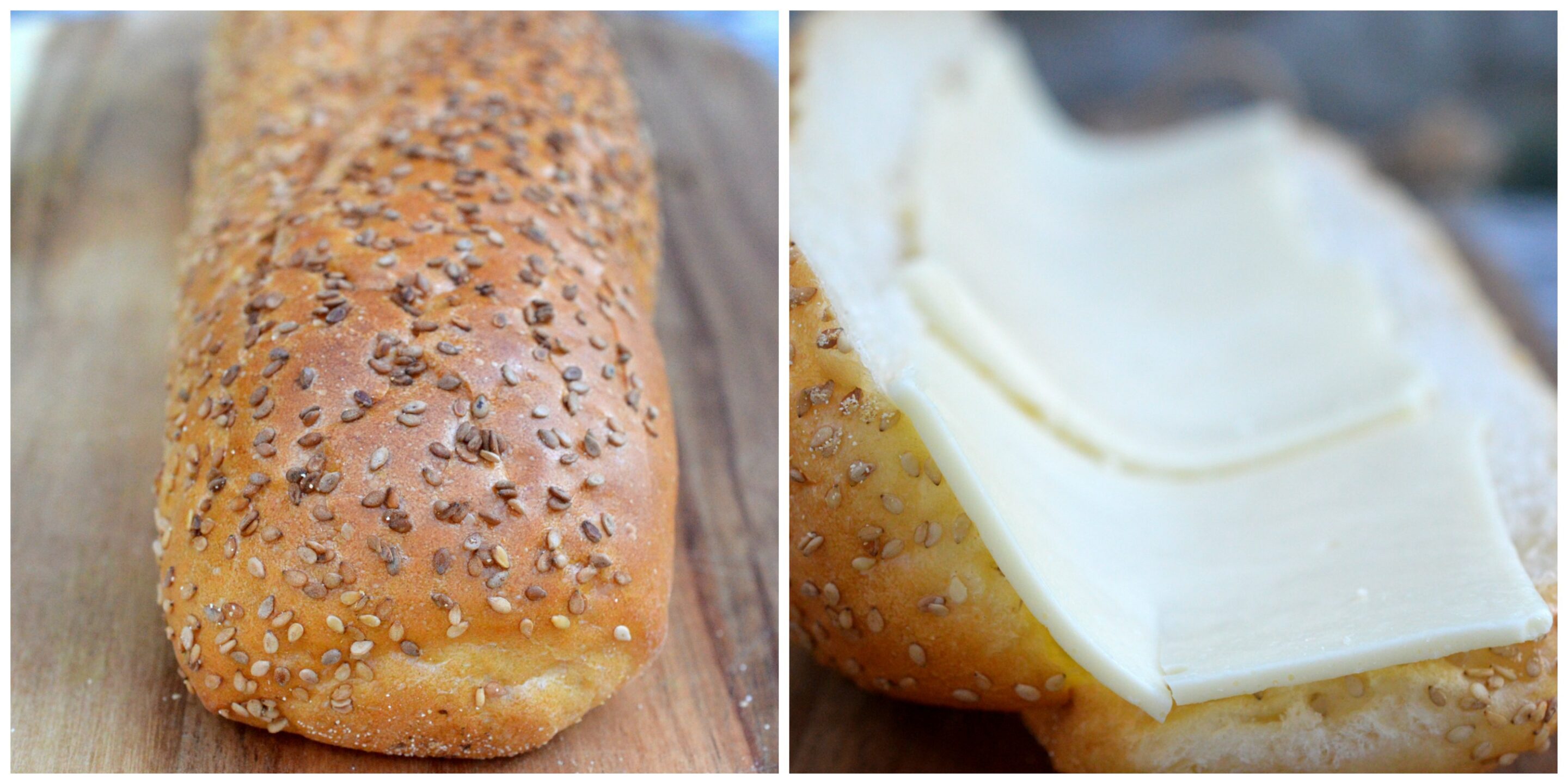 It starts with the roll & Deli American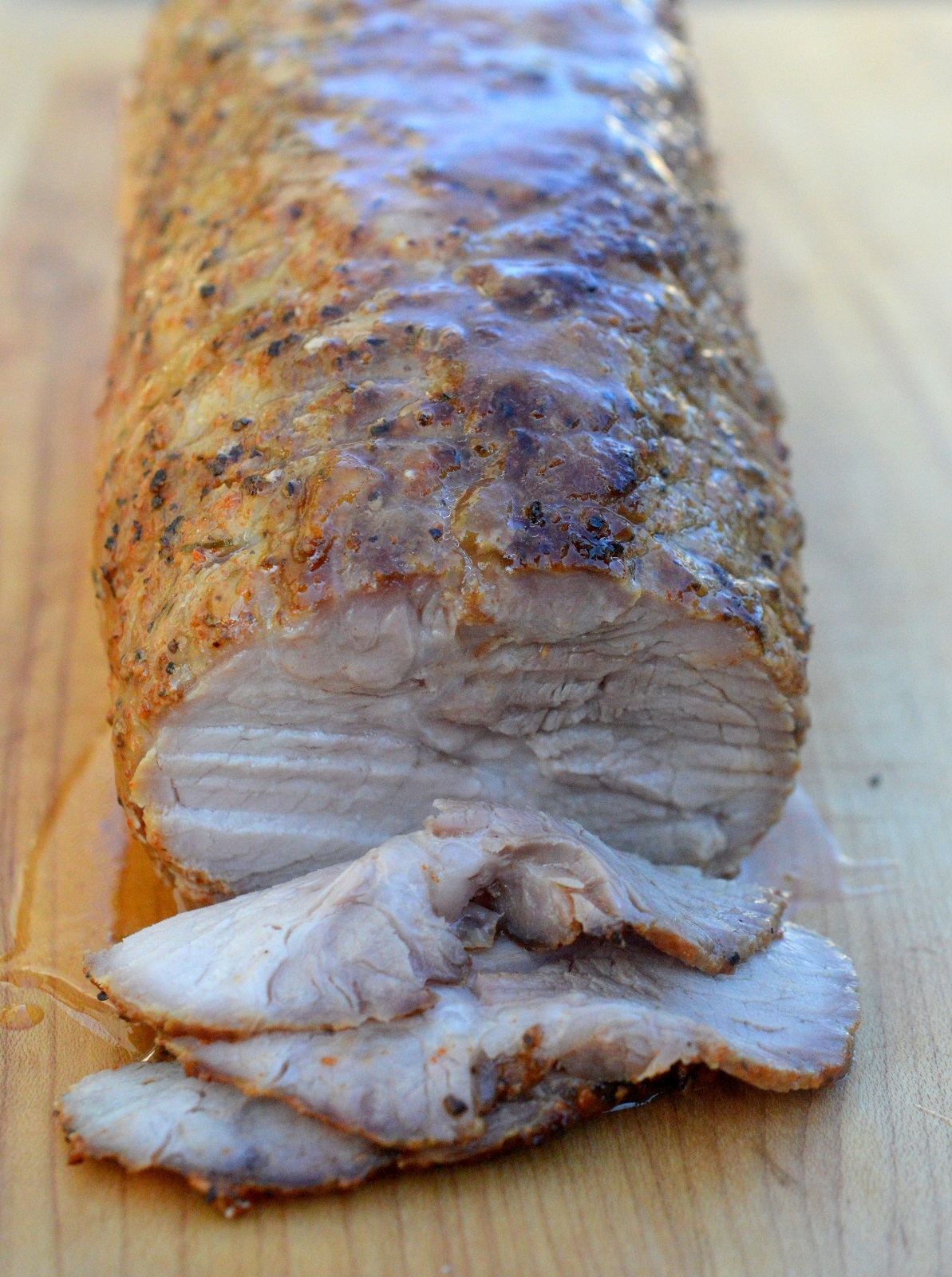 The pork is rested from the previous day's roasting and ready for slicing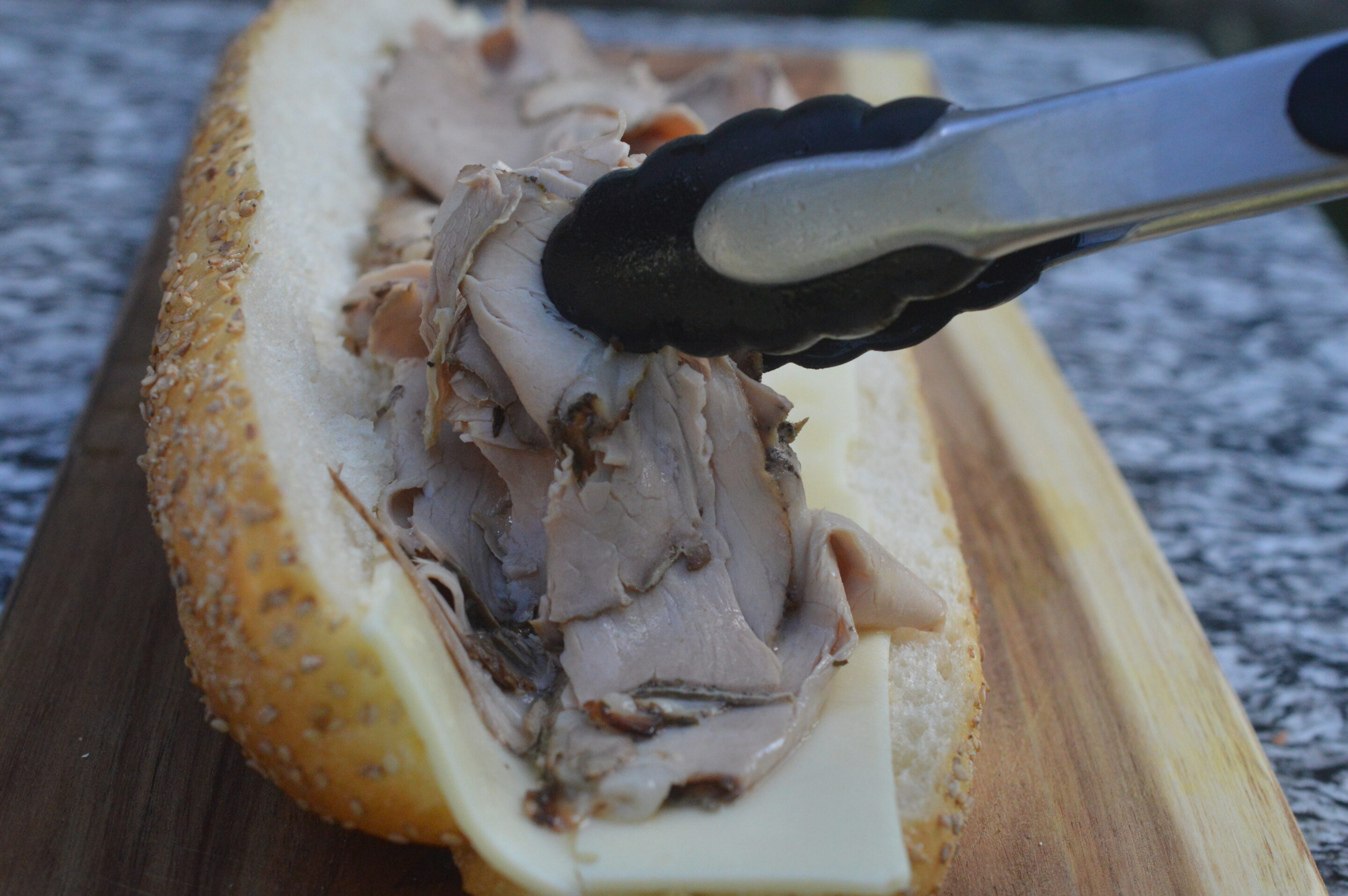 Then comes your hot pork, nestled onto the Deli American.
Next, you add the broccoli rabe and a little of the pork au jus.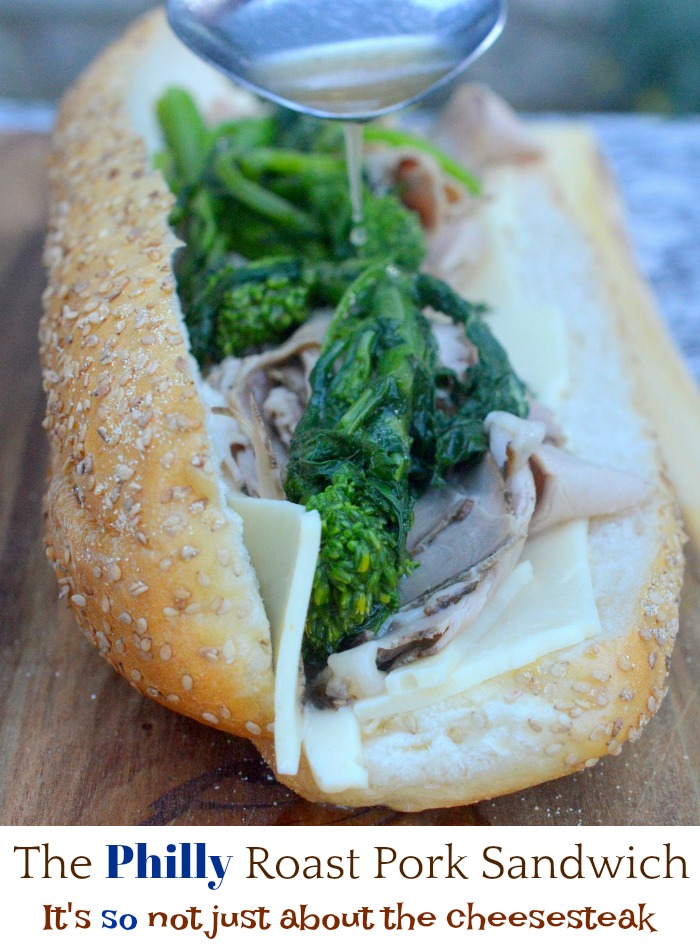 Want to taste one of these Philly Roast Pork Sandwiches for yourself without booking a trip to The City of Brotherly Love?? You can! All you need are a handful of good ingredients and some time for your pork to do its thing. Today I partnered with Land O'Lakes and TheFeedfeed to bring you this iconic Philadelphia sandwich recipe.
Just like cheesesteaks, soft pretzels, water ice, and roast pork sandwiches have been in my life as far back as I can remember…So has Land O Lakes® Deli American (I always ask for it by name at the deli counter) it's the Deli American I was raised on, the Deli American I buy for my family (a staple my the kids' lunchbox sandwiches) and one of my favorite "I'm feeling peckish I need to grab a quick snack" foods.
Same goes for my husband…I can not tell you how many times I go for a slice and poof…Gone…grrrr!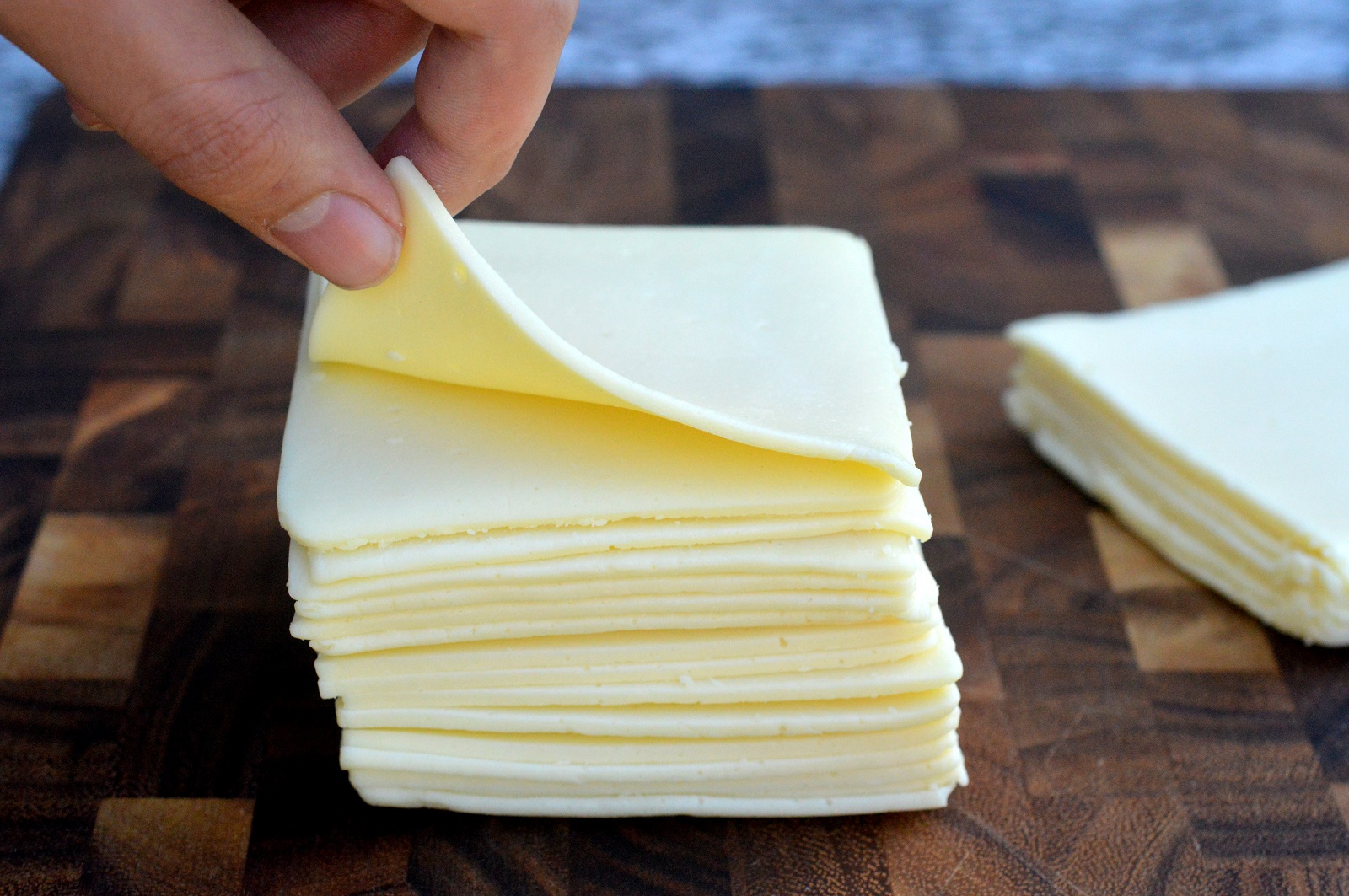 When it comes to making the perfect Philly Roast Pork Sandwich recipe, you need to start with a nice boneless pork roast, rub it down with some spices and then let it sit overnight in your fridge (covered of course). After that, it is oven roasted (If you are a slow-cooker wiz you can go that route instead).
To really make your sandwich the way they do here in Philly, allow your roasted pork to come to room temp and refrigerate overnight and slice the following day (As thin as you can get it).
When it comes time to assemble the sandwich you decide if you want your roll toasted or not (if you toast it…add the Deli American to the sliced open roll as you do so it melts gloriously), cook your broccoli rabe, heat your gravy and dip your meat into the warm gravy just long enough to heat it through. Then you assemble your sandwich. Deli American, pork, broccoli rabe, salt & pepper and a tiny drizzle of pork gravy. MMMM-mmmmm!
Me? I like mine not toasted, I just love a good Philly roll…just the way it is.
Don't forget to roll up your sleeves and have napkins at the ready!
For more information about the Land O'Lakes story, their amazing farmer co-op or their delicious tried and true recipes, visit their website or follow them on Instagram.
For seriously drool-worthy foods and drinks (and the recipes to go with them) visit TheFeedfeed website or follow them on Instagram.
Enjoy!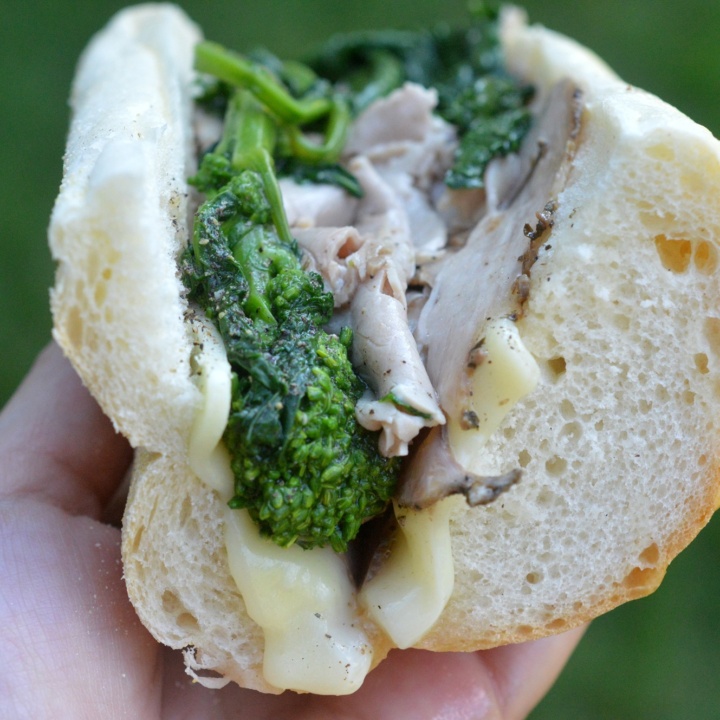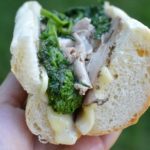 Print Recipe
Philly Roast Pork Sandwich
Ingredients
Spice Rub

2

TBS

brown sugar

TBS

kosher salt

1

tsp

black pepper

1

TBS

paprika

1

tsp

garlic powder

1

tsp

onion powder

3-4

pound

boneless pork roast

1/4

cup

water

1/4

cup

white wine

1/2

cup

chicken broth

5

cloves

garlic

smashed

Sandwich

broccoli rabe

American cheese

Salt & pepper
Instructions
Roast Pork

If your pork is already tied up, leave it that way. Rub it all over with the seasoning rub you made. Cover or wrap in plastic and allow it to sit in your fridge 8-24 hours.

When ready to roast the pork. Allow it to sit on your counter for 30 minutes. Preheat oven to 450 degrees.

Place pork in a casserole dish or oven pan with 1 inch or greater sides, add 1 ½ cups water and 5 cloves garlic and cook for 15 minutes then lower oven temperature to 300 degrees and continue cooking until internal temperature of the meat is 140 degrees F. (about 1 ½-2 hours depending on the size of your pork.

Remove pork from the oven and allow it to cool completely. Cut off any twine/strings/elastic.

Wrap it in foil and place it in the fridge overnight.

Slice it thinly 8-24 hours later (as thin as you can get it). You want the meat completely chilled before you slice it so all juices stay in the meat.

Broccoli Rabe

Bring a large pot of salted water to a boil.

Prepare an ice bath (a bowl of cold water with a couple handfuls of ice). Once water is at a rolling boil, cook broccoli rabe for 1 minute, strain broccoli rabe from the boiling water (or use a slotted strainer to remove) and immediately place into ice water bath.

Remove broccoli rabe from the ice bath and blot with paper towels till dry (this can be done ahead of time as well).

SAVE all pork liquid from your pan in a jar or container for your jus, add a little water if necessary to scrape up any bits and pieces.

When ready to saute the broccoli rabe, coat a saute pan with grapeseed or olive oil, add in 5 cloves of smashed garlic and a couple pinches of red pepper flakes. Allow the garlic to turn golden and then discard it.

Add in broccoli rabe, toss it with the oil to coat, season well with salt and pepper and cook until heated through (2 minutes).

Chop it up into bite sized pieces and set it aside on a plate until ready to use in sandwich assembly.

Sandwich Assembly

Heat pork juices saved from previous day with the 2 cups of vegetable stock (if you wish for extra flavor toss in a couple cloves or smashed garlic and red pepper flakes as it heats, if you have a sprig of Rosemary or Thyme, add that in too however it is not necessary.

Bring liquid to a boil and then turn off the burner.

Toss the broccoli rabe into the liquid just to heat it through and remove.

Add in as much of the sliced pork as you may be using for however many sandwiches you are making at the time.

If toasting your rolls, preheat oven to 350 degrees, cut open rolls and place 3-4 slices on each roll, overlapping them some. Place on baking sheet and bak just until rolls crist up and cheese begins to melt.

If not toasting your rolls, cut open rolls and place 3-4 slices on each roll, overlapping them some (the heat of the meat will slightly melt the cheese which is what you want)

Add your meat onto the rolls followed by the broccoli rabe, season with a little salt & pepper and spoon a small amount of the au jus overtop and dig in!

Tip: If your pork roast has a layer of fat, score it with the tip of a sharp knife in a criss-cross pattern and place the fat side down when cooking. This helps flavor the drippings and eventually the au jus.