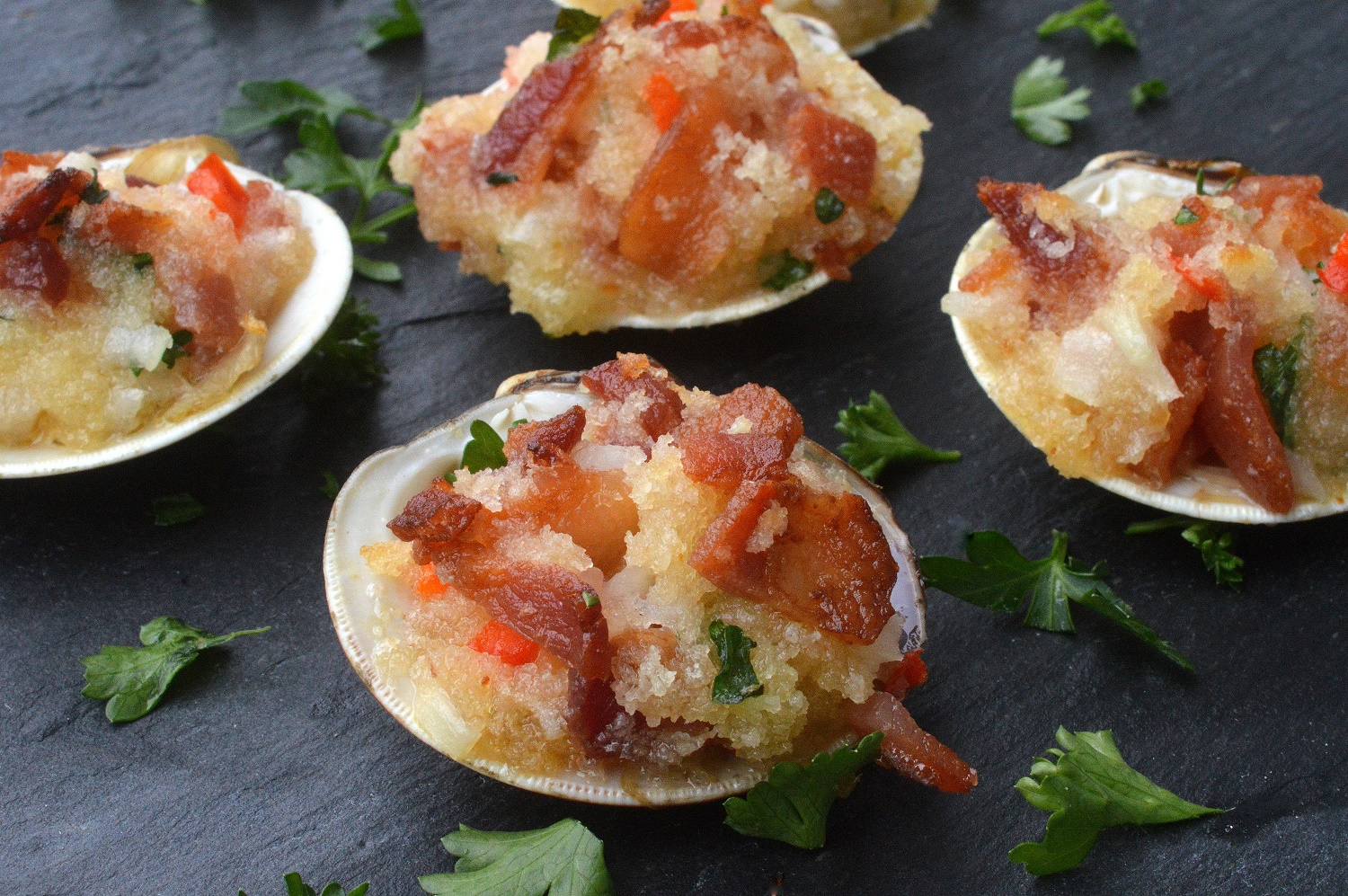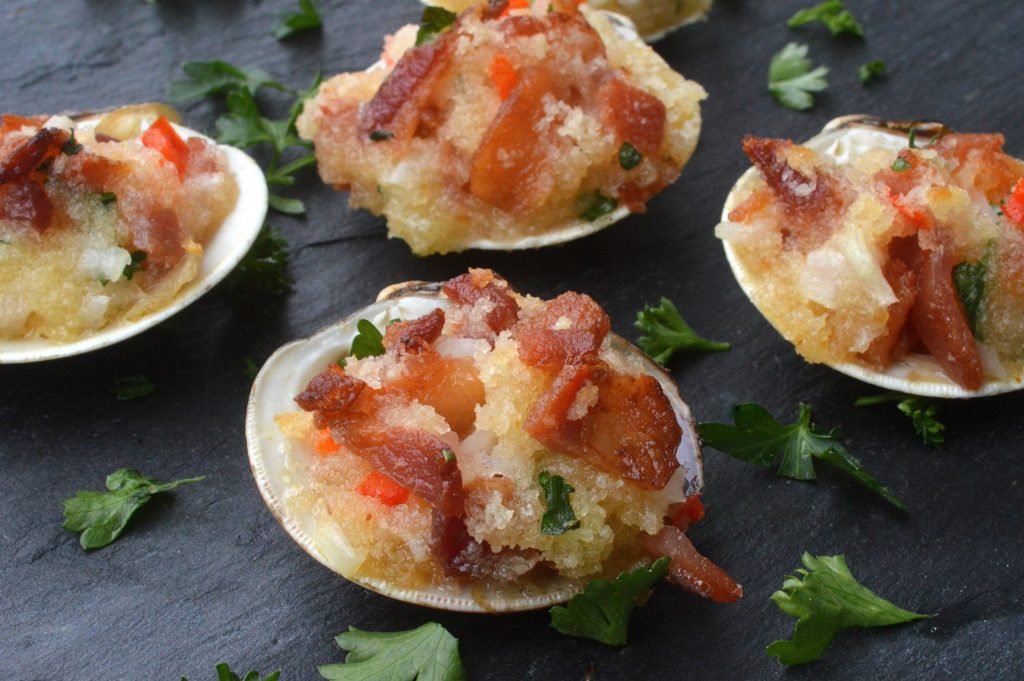 Are your ready for my Bacon Stuffed Clams? These addictive little gems are one of my husband & my   favorite appetizers...if not the favorite! Over the years John & I have been known to order Clams Casino for dessert (really!), that is if we happened to find a place that made them well. We can seriously never get enough!
I don't make these that often. They are "special". Something I want to always dream of and want to eat. I make these Bacon Stuffed Clams twice in the summer, for New Years Eve and maybe one more time throughout the year.
People go crazy for these. There are never any left and I think people would always eat more if I put them out, lol!
After all, bacon is involved...BACON!!!
I usually make these in the oven but was curious how they would do on the grill, since come the warmer months all I want to do is grill both for the flavor as well as keeping the house cooler.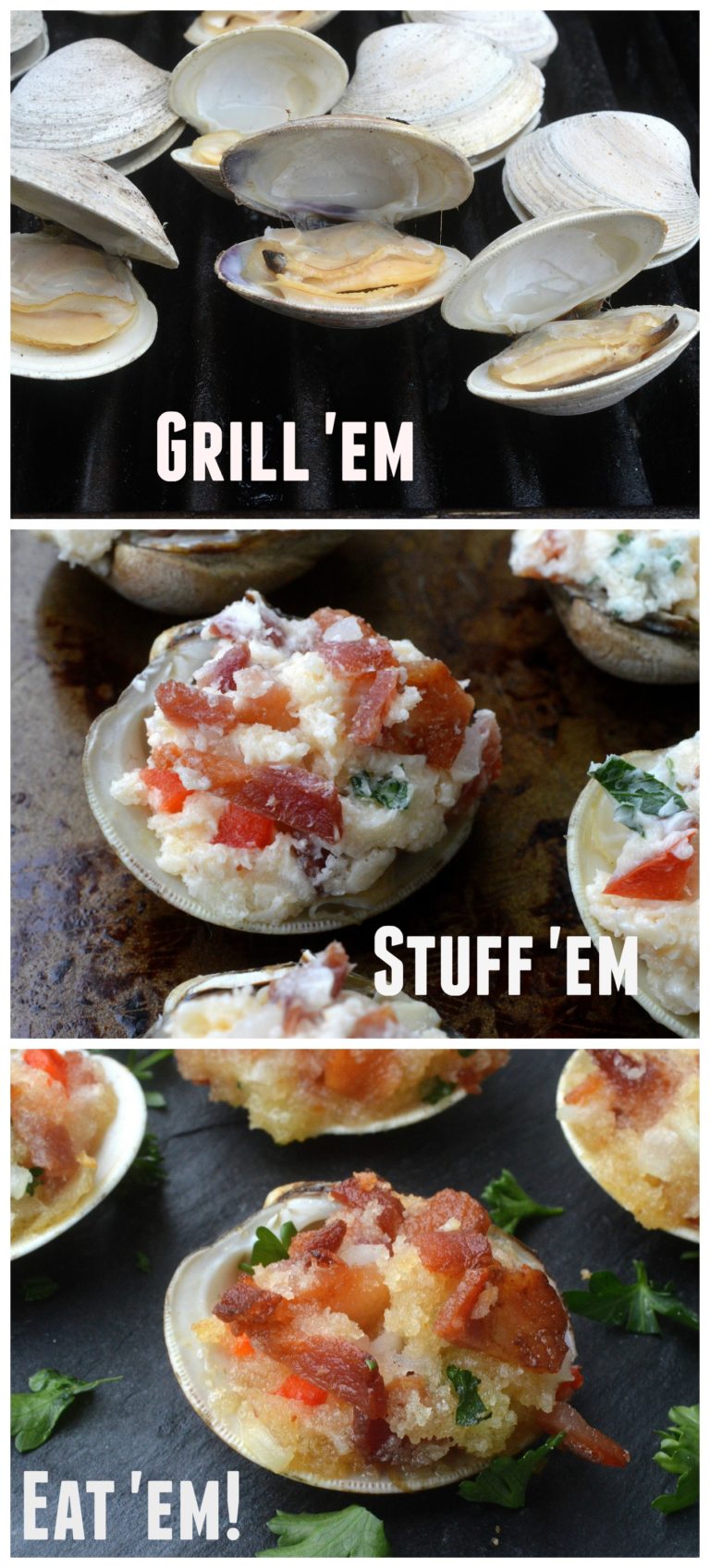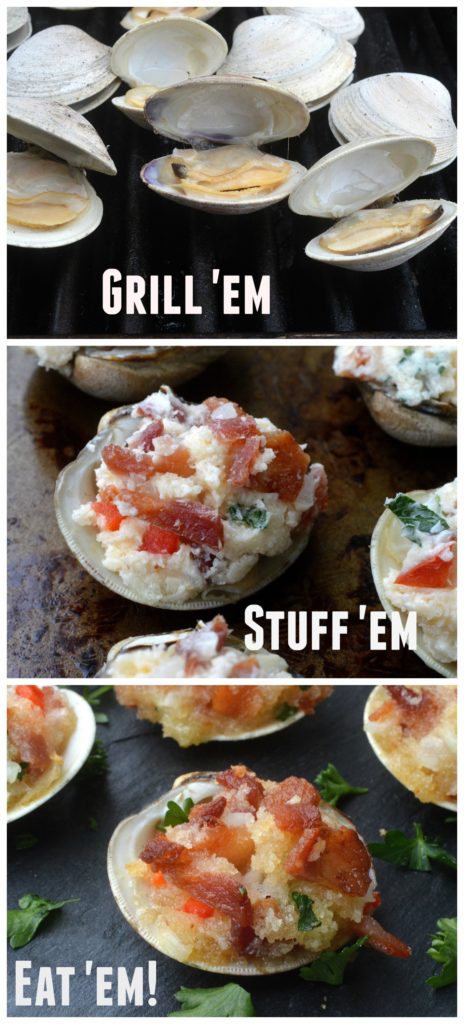 For the recipe as well as how to easily open clams for any use, visit my post for this over on the SABER Grills Better BBQ Blog. You will also find a number of great recipes ideas for grilling season while there!
Happy Grilling!