Watermelon, strawberries, blueberries, and cherries my favorite summer fruits, however, once peach season starts in late summer I only have eyes for them! After I enjoyed a few perfectly ripe peaches a couple weeks ago (and yes the juice was dribbling down my chin and arms...the best), I decided to tinker with making a Fresh Peach Moonshine Recipe. And boy did it turn out delicious!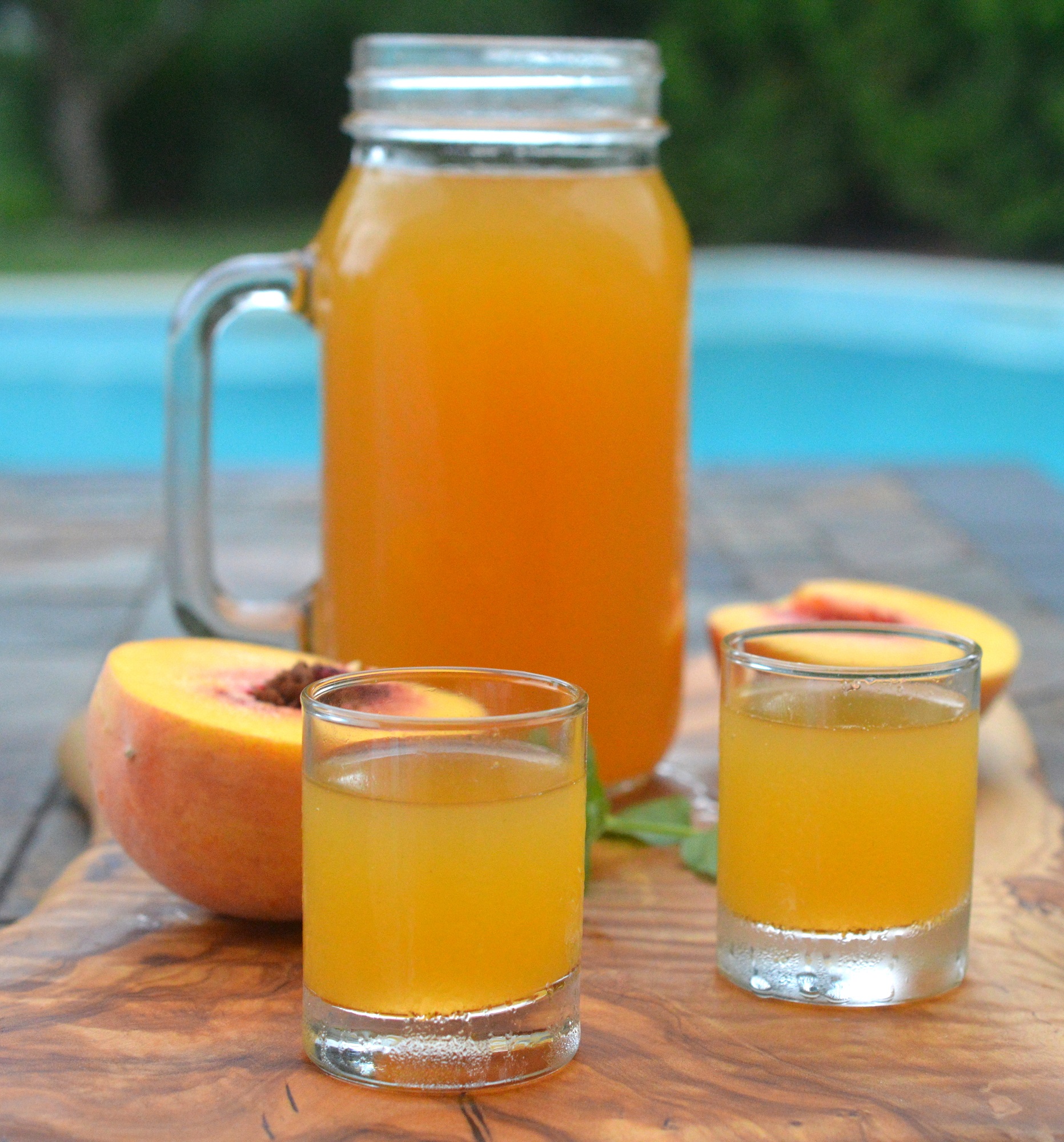 If you follow me on Instagram, Pinterest or Facebook or visit this site often, you know that I enjoy cocktails, wine and making interesting libations like my very popular Apple Pie Moonshine and Chocolate Moonshine. While my husband enjoys beer, bourbon, scotch, whiskey, and gin. Between us, I think we have all the bases covered, lol!
Last summer, I tinkered with a Blueberry Moonshine, however it didn't thrill me like the others I make, so I figured I would move on to peaches.
I grabbed a bunch of fresh peaches (from a New Jersey farm) and got down to it. I let the moonshine sit for a week after I made it and then I decided to strain out all of the pulp. One of my friends said she likes pulp and that I should leave it in, however, I just had a feeling that most would enjoy this moonshine better pulp-free.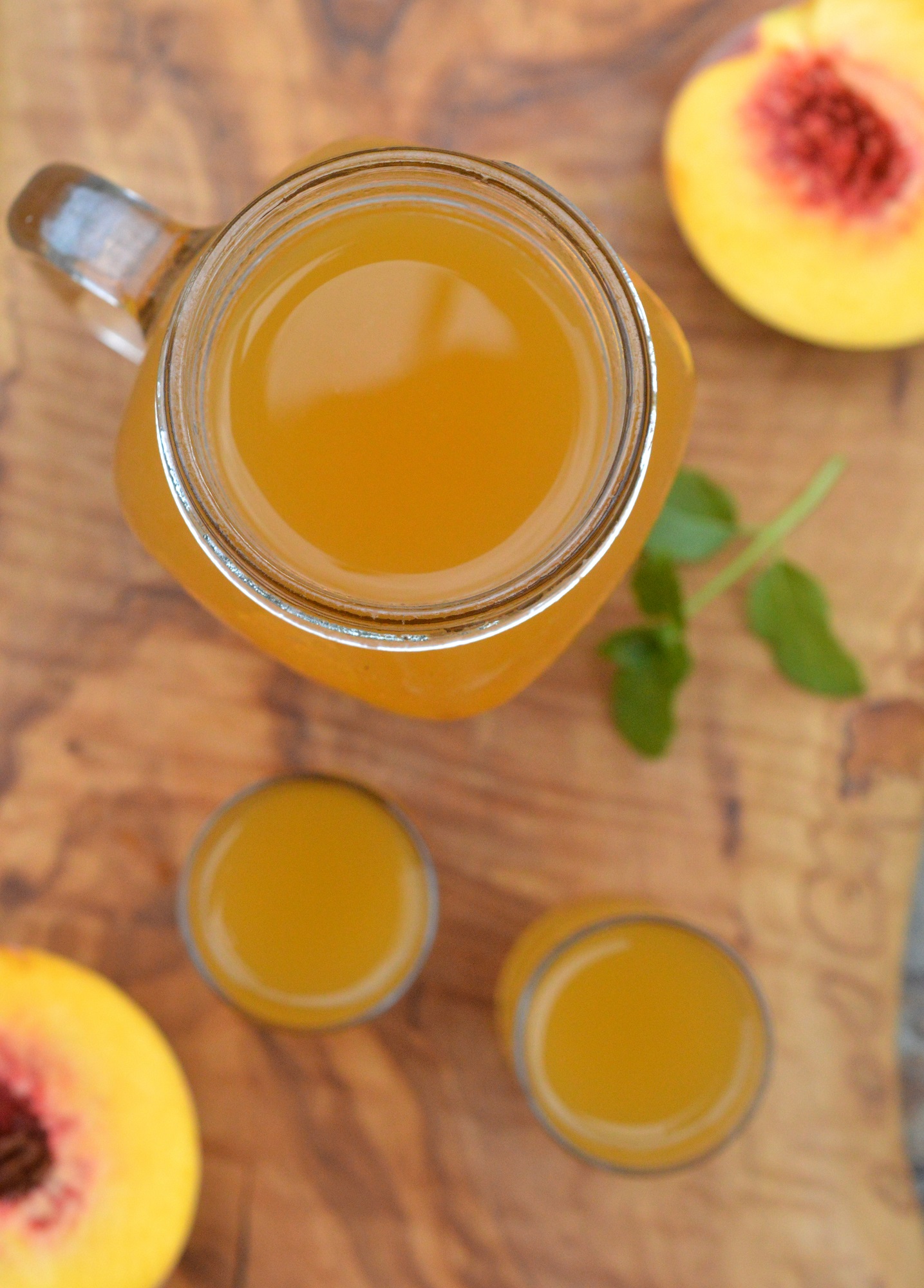 I took the large jar of my homemade fresh Peach Moonshine to a barbecue a friend was hosting recently, and it was a hit!
You can control just how peachy you make this as well as how strong. Play around with it. Like I always say taste and adjust. If it's too strong, add water. Too weak add more of one of the alcohols.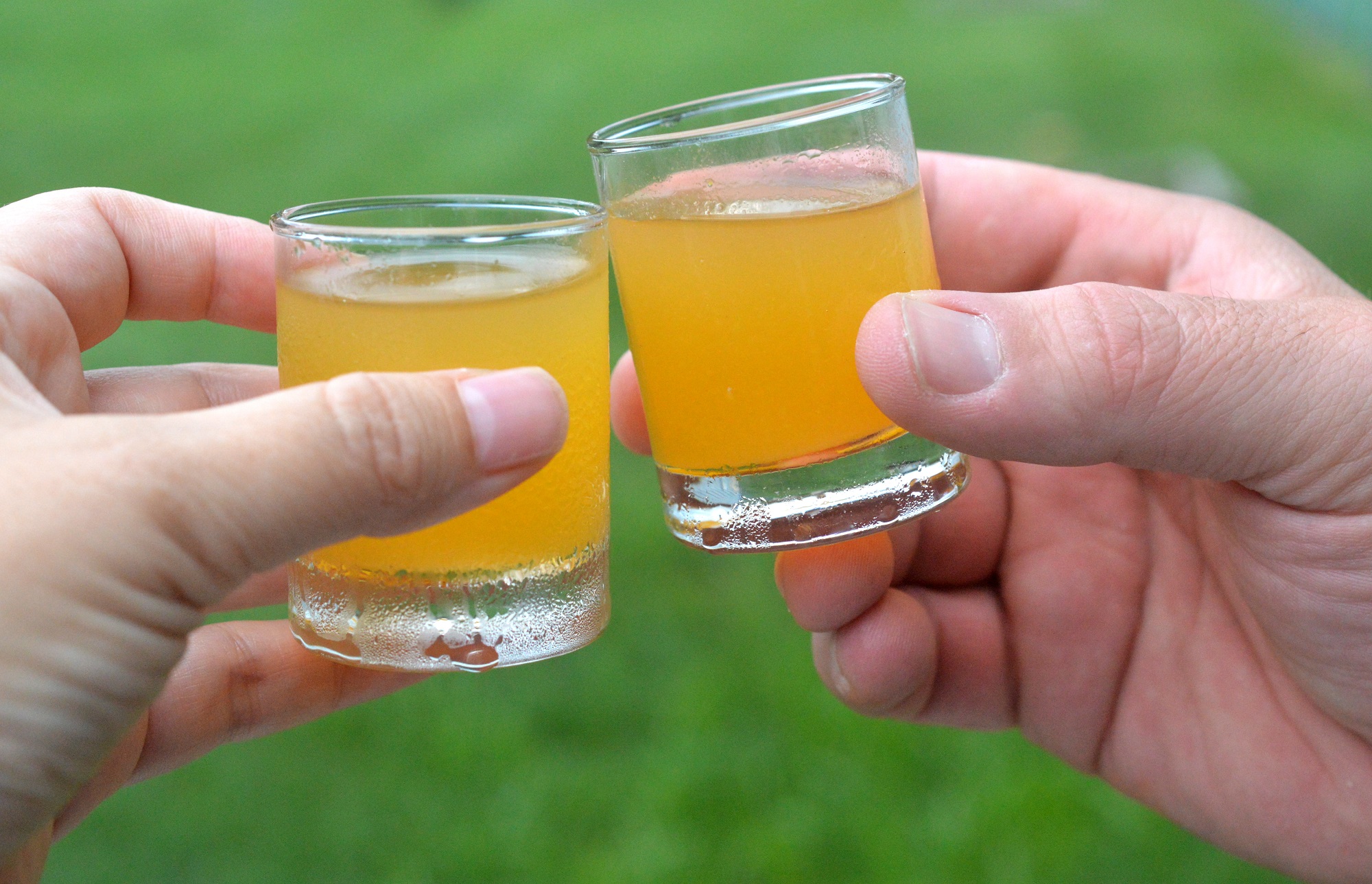 If you are looking for something fun to make that has a kick! Try making a batch of this Fresh Peach Moonshine Recipe. I served it in disposable shot glasses. Just tell everyone to hold on to their glass, lol! Because the will most likely want more!
Ingredients to make Peach Moonshine
Water
Brown Sugar
Cinnamon Sticks
Peaches
Peach Schnapps
Everclear (grain alcohol)
Peach juice
Tip - Always let your mixture cool down before adding the alcohol. You don't want any of the alcohol to burn off 🙂
Its really simple to make homemade flavored moonshines using grain alcohol (Everclear) as the base. I keep all my moonshines after I make them in the freezer since we love them ice cold and that pretty much keeps them indefinitely (even though they never last long). They never freeze fully due to the alcohol.
The more alcohol you add the less it will freeze. And they thaw and are ready to drink quickly, even if they do partially freeze like my Chocolate Moonshine may. If you enjoy slushie cocktails, try my Bourbon Slush, its always a hit, plus it cools you down!!
And as I always say...Taste and adjust to you preferences. Always start by adding less alcohol, shake/stir and taste. After it chills in the fridge or freezer, taste it again and add more alcohol at any time.
If you enjoy making homemade moonshines and other fun boozy recipes for parties and food gifts, check out my Apple Pie Moonshine (one of the most popular recipes of Souffle Bombay...an oldie but a goodie!). I call it "A party IN a jar!"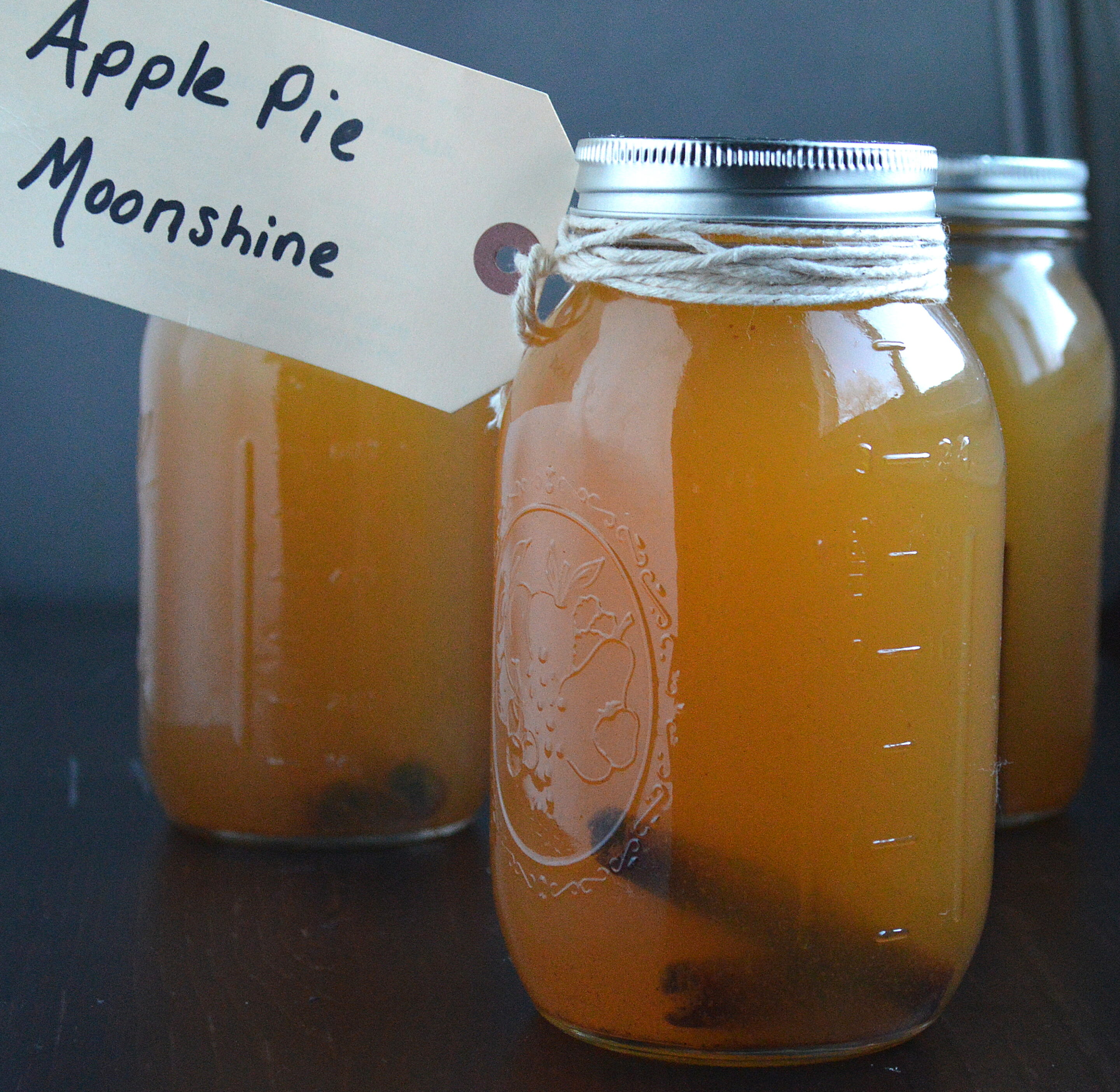 And my Chocolate Moonshine or Chocolate Liquor...whatever you want to call it, its INSANELY delicious and decadent! It's kind of like a boozy chocolate shake OR the chocolate martini of your dreams!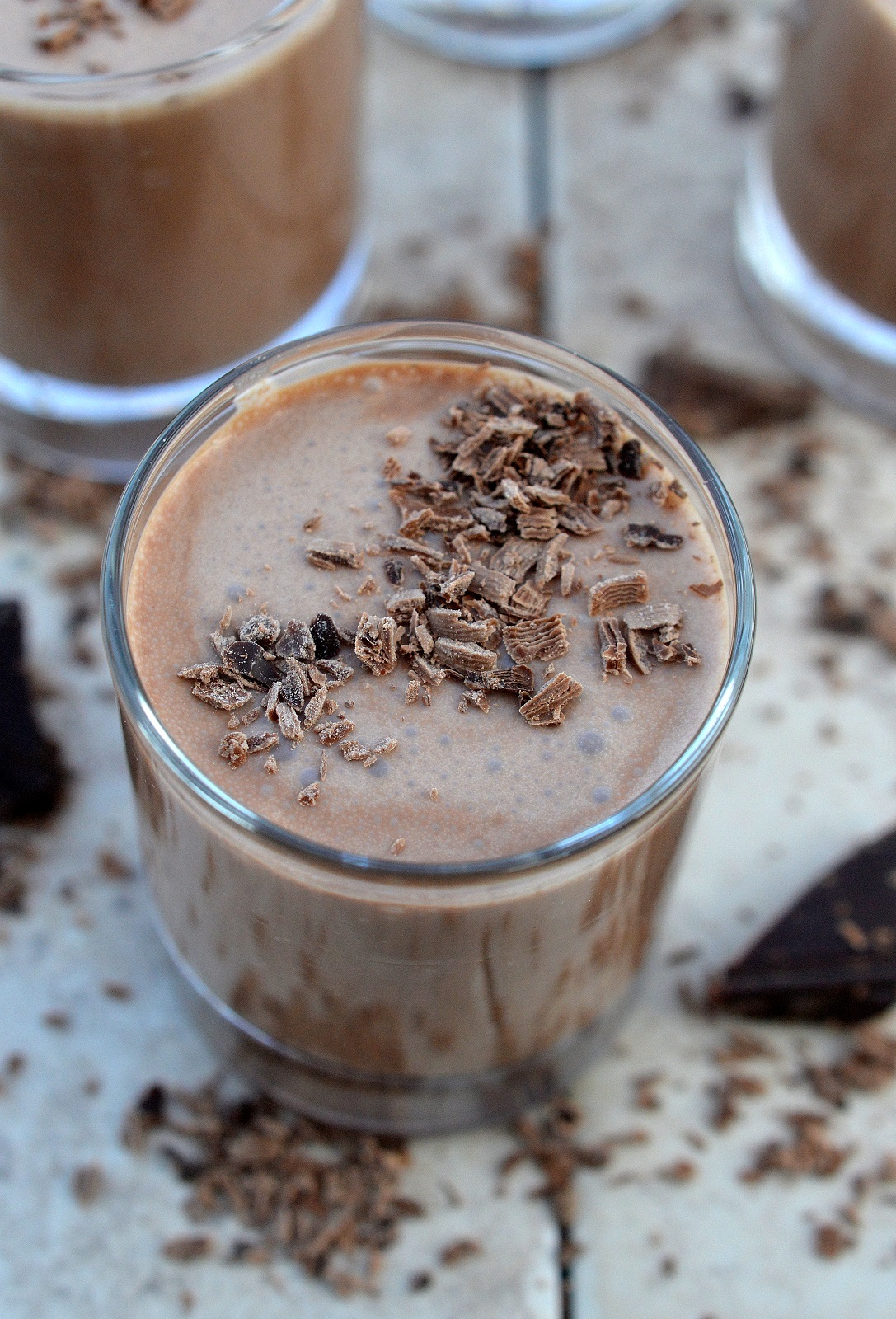 If you make any of the above...I would LOVE to see your creation! Tag me on Instagram with a pic of your creation at @SouffleBombay or #SouffleBombay!
Cheers!

Recipe originally published July, 2018. Some text updates were made September, 2020.
As I am not a dietitian or nutritionist. the nutritional information provided by a WordPress plug-in.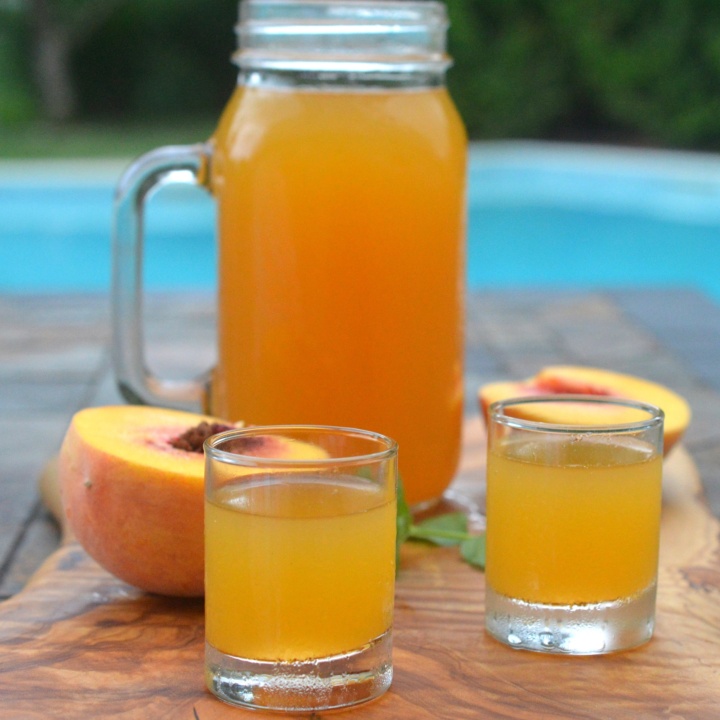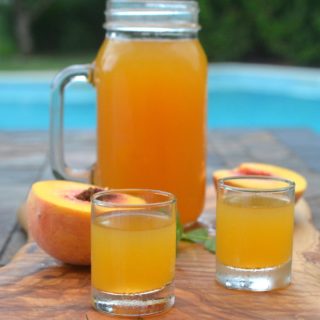 Fresh Peach Moonshine Recipe
Capture the joy of peach season in this recipe for Peach Moonshine. Delicious and makes a great food gift!
Ingredients
4

cups

of water

1 ½

cups

brown sugar

4

large peaches

each cut into six slices you can choose to leave the skin on or take it off.

3

cinnamon sticks

¾

cups

Peach Schnapps

1

cup

Everclear

Peach juice - I used a 33.8 oz

liter container of Ceres 100% natural peach juice (see notes)
Instructions
In a medium pot, combine water, sugar, peach slices and cinnamon sticks. Bring to a boil.

Reduce heat and allow to simmer for 10 minutes.

Remove from heat and allow to sit until cooled to room temperature.

Pull out the cinnamon sticks and set aside.

Strain liquid into a large jar or container (with lid), pressing on solids to get every bit of liquid.

Add in the cinnamon sticks, Peach Schnapps, Everclear and Peach Juice.

Shake well.

Refrigerate for at least 2 days.

Taste and adjust to your liking by adding more Everclear or Schnapps OR if you feel its too strong, add in ¼ cup of water (or more) until it's to your liking.

Using a mesh strainer, slowly pour your mixture through it to remove the pulp. Pressing on solids as you do. Discard solids and repeat.

I like to serve this as cold as possible, so I put it in a cooler of ice or in the freezer for an hour before serving. I serve it in shot glasses.

Keeps in your fridge for up to 2 weeks.
Notes
If you can't find fresh peach juice. You can substitute white grape juice.
Nutrition
Serving:
4
oz
Calories:
69
kcal
Carbohydrates:
140
g
Potassium:
58
mg
Fiber:
5
g
Sugar:
11
g
Calcium:
8
mg
Follow me on Tik Tok for 1 minute videos