Sitting outside on a starry night sipping on a refreshing cocktail is something I enjoy, add watermelon flavor to the mix and I am one happy gal! Give this refreshing and flavorful Watermelon Vodka Cooler a try!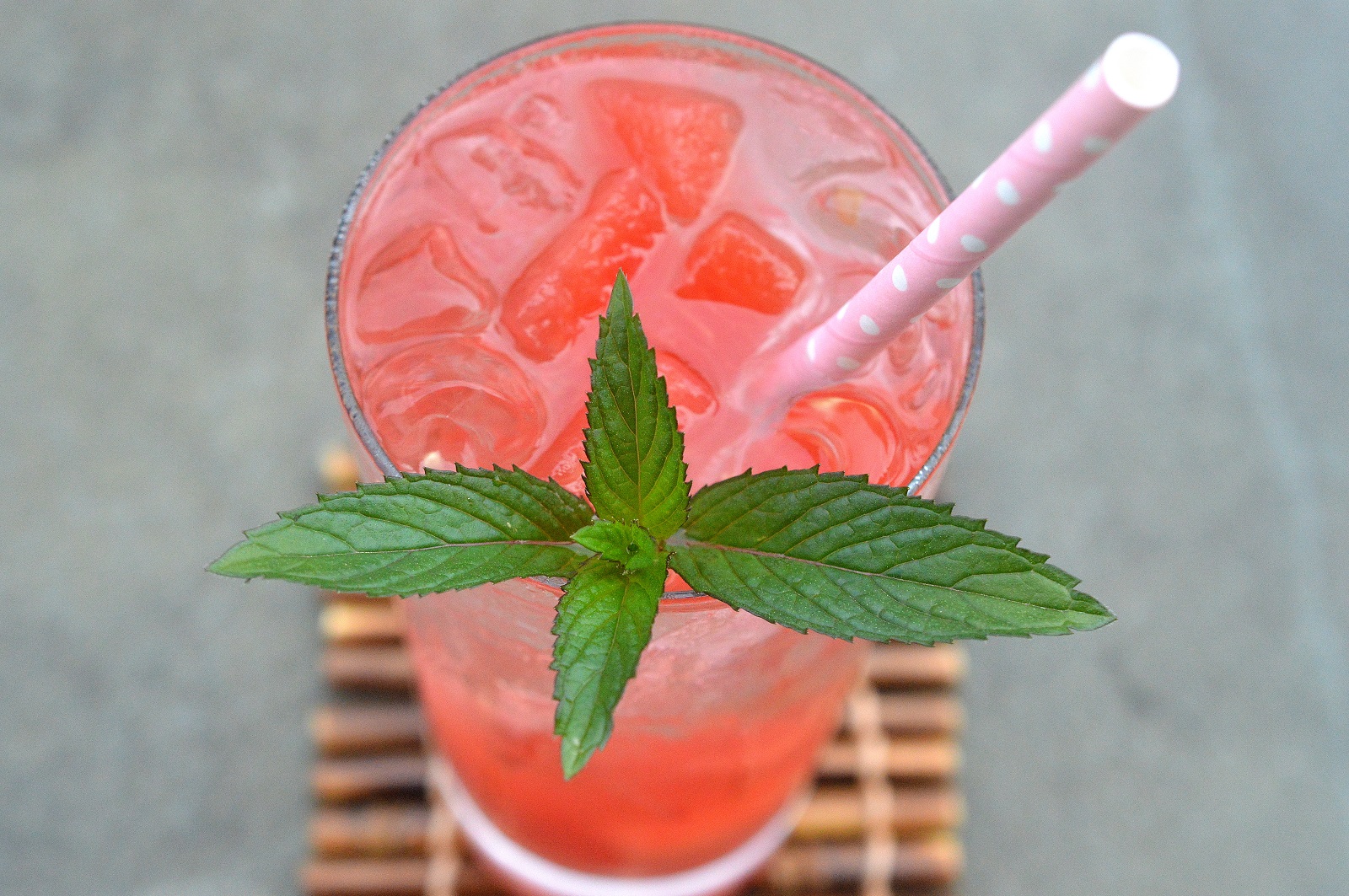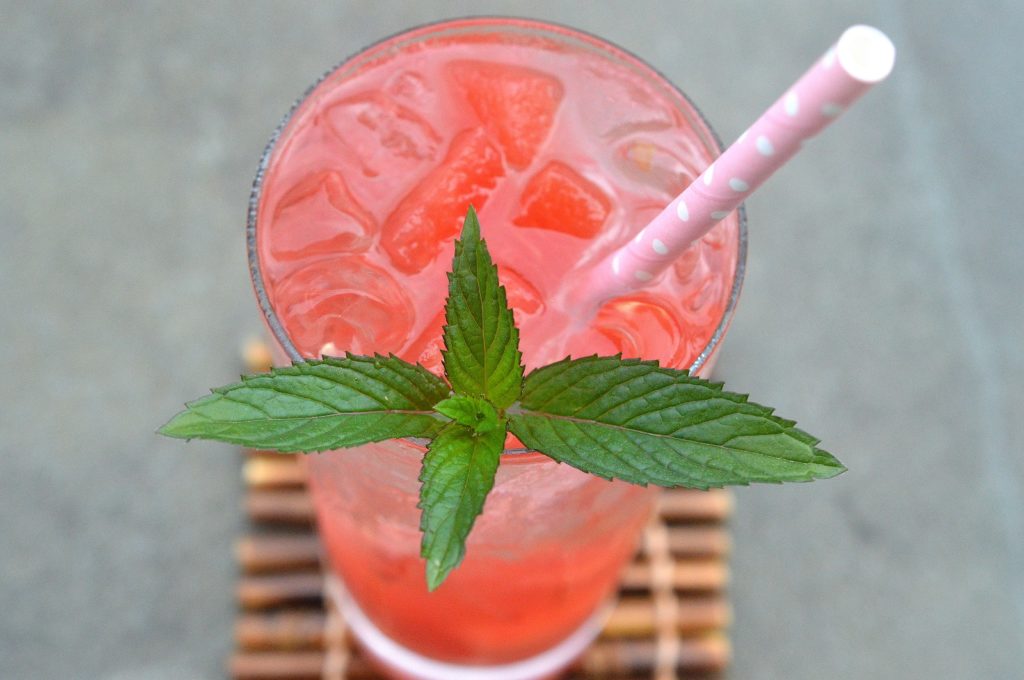 Summer rolls around, we open our pools, fire up our grills, attend our fair share of barbecues and have a great time! One of the things I enjoy bringing with me to a BBQ (or serving at our own) is either a big pitcher of my favorite Blackberry Sangria or "the" cocktail of the night.
When I whipped up this Watermelon Vodka Cooler, I knew I wanted fresh watermelon involved however, after having a Watermelon Margarita at a local restaurant recently, I wanted to use Watermelon Pucker in it. It was just sooo good!
I have a go-to cocktail featuring fresh watermelon for the watermelon flavor (which you can find here) but at the moment I am favoring this Watermelon Vodka Cooler more…maybe it's because I can eat the vodka-soaked chunks of watermelon right out of the glass.
That's right…I said vodka…soaked…watermelon (oh yeah!!), plus a little simple syrup thrown in. Yummo!
Its a drink…AND a boozy snack! Woot!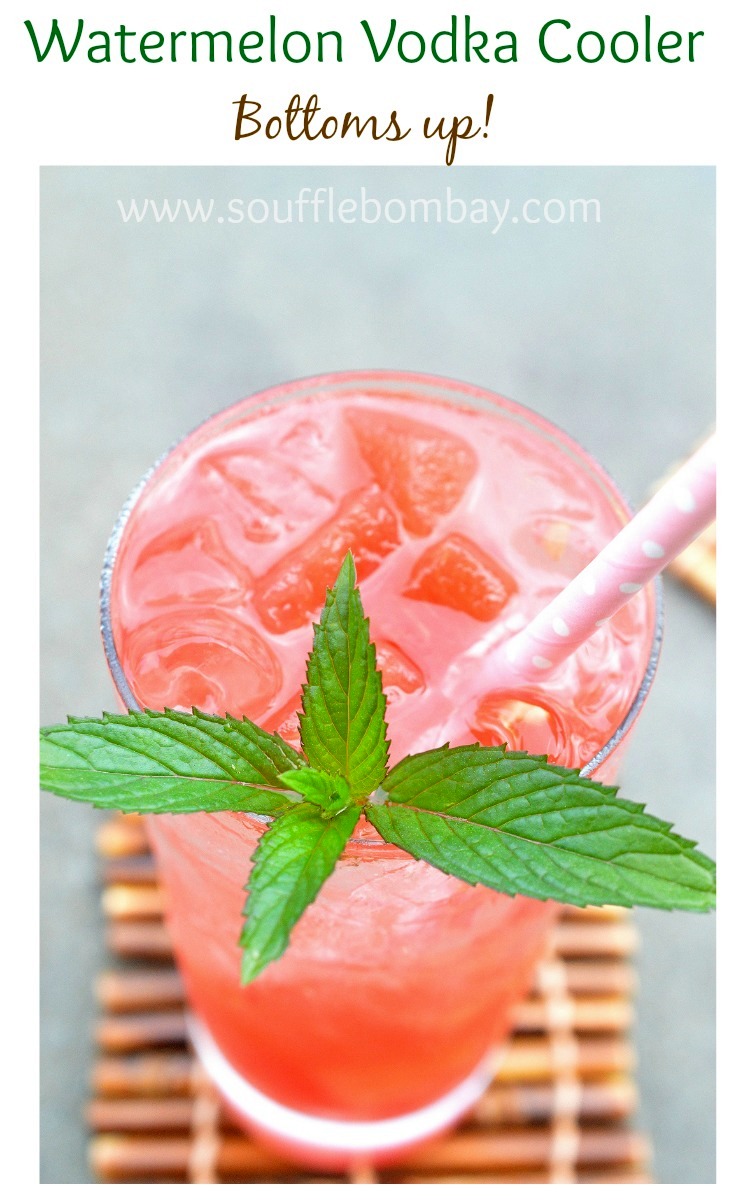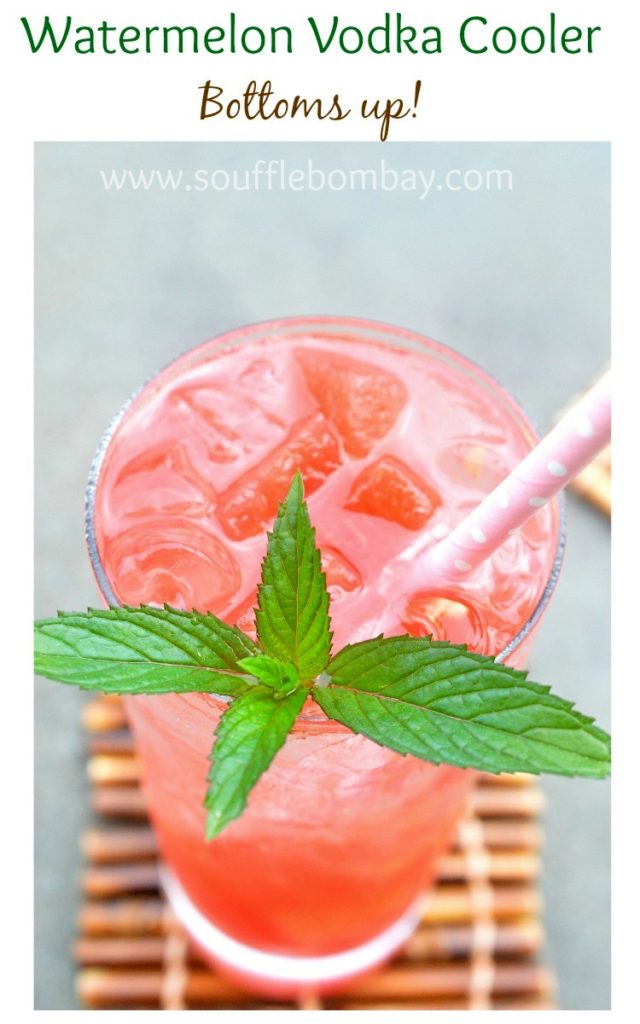 I've had vodka-marinated-watermelon in cocktails before, however usually they have become tasteless pieces of fruit or the watermelon chunks are so strong that they are almost inedible. My solution?? I add in some simple syrup which allows the watermelon pieces to retain their sweetness.  BONUS!! The watermelon chunks keep in the vodka/simple syrup mixture for a week+. Boooyah!
This Watermelon Cocktail is summer in a glass, with a kick! The best part?? The icy-cold boozy watermelon snack inside!
Enjoy!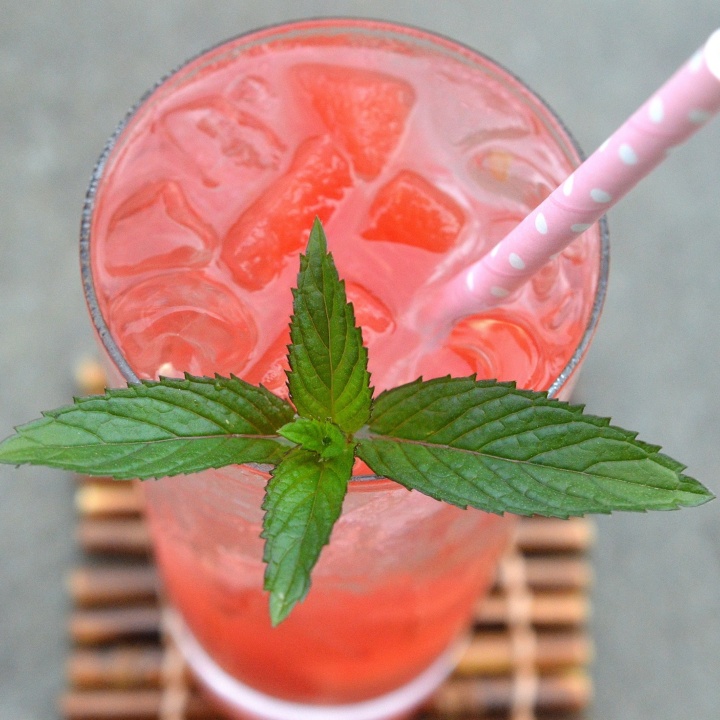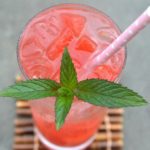 Print Recipe
Watermelon Vodka Cooler
You seriously want this delicious & refreshing Watermelon Vodka Cooler in your life this summer! The secret?? Fresh watermelon chunks marinated in vodka and simple syrup for days!
Ingredients
For Watermelon Chunks

Watermelon chunks

Vodka

Simple Syrup*

For Watermelon Vodka Cooler

Ice

Watermelon chunks

Vodka

Dekuyper Watermelon Pucker

A small squeeze of fresh lemon or lime

Club soda or sparkling water
Instructions
For Watermelon Chunks

Cut fresh watermelon into cubes and place into a bowl.

Top watermelon with 75% vodka and 25% Simple Syrup until all watermelon pieces are immersed.

Store covered in your refrigerator, 1 day or up to a week until ready to use.

For Watermelon Vodka Cooler

Fill a tall glass half with ice (I use a 13 oz glass for this).

Spoon in about 1/2 cup of the watermelon pieces.

Add in 2 oz vodka (more or less depending on your preference and glass size used)

Add in 2 oz of the Watermelon Pucker, followed by a quick squeeze of lemon or lime (just a spritz).

Stir.

Top with club soda or sparkling water, some mint and a straw.

Repeat!
Notes
Depending on how much watermelon you cut up and if you use it all on the same day, add some of the reserve liquid from that into your drink as well...So good! You may need a bigger glass! Enjoy!
To make simple syrup combine equal parts sugar and water, heat just until sugar dissolves. Remove from heat, cool completely. Store in the refrigerator in a sealed jar for up to 2 weeks.