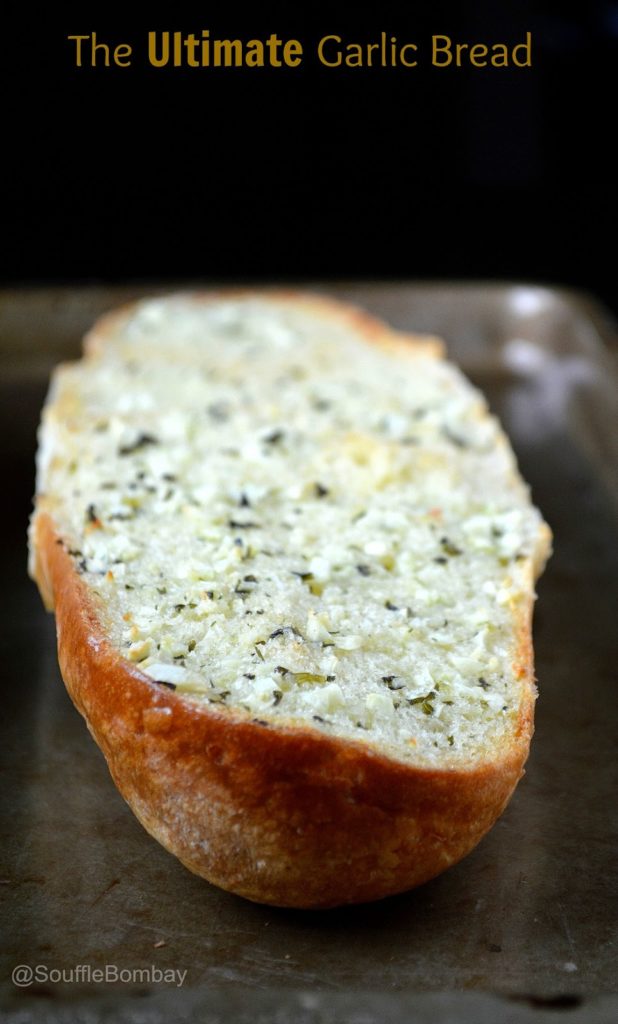 What is better than taking a bite of something and simultaneously closing your eyes (to revel in the moment) uttering a sound like "OmGwmph" (in an attempt to express yourself while you chew) and wiggling in your seat out of pure joy (yup...the happy food dance!)?
Its better when that bite was simple to make...don't you agree!!
Sometimes simple can = spectacular and for me, a well made garlic bread does the trick!
Start with the biggest, freshest loaf of Italian bread you can lay your hands on.
Grab some fresh garlic, some butter, some garlic salt and some parsley.
Turn up your oven and that my friends is IT!
Well besides practicing some patience while it cooks that is!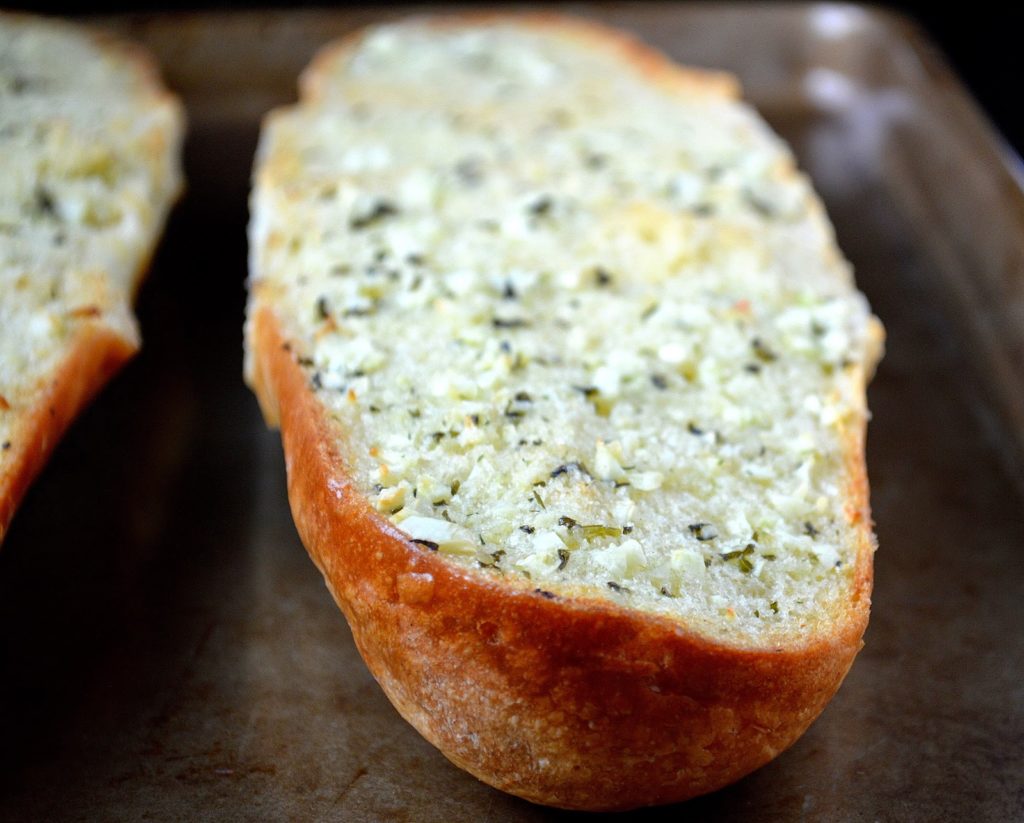 I think the "secret" to the Ultimate Garlic Bread is making your garlic infused butter and letting it sit for just a bit then cooking that bread the way YOU like. Some like it crunchy through and through...me I go for crunchy crust and a soft top. (Seriously...my mouth is watering as I think about this and type...its all I can do to not run to the kitchen and whip some up...but alas...no Italian bread in sight...sigh)


Oh!! And hey...If you are going to do it....DO IT! No skimping allowed on this one!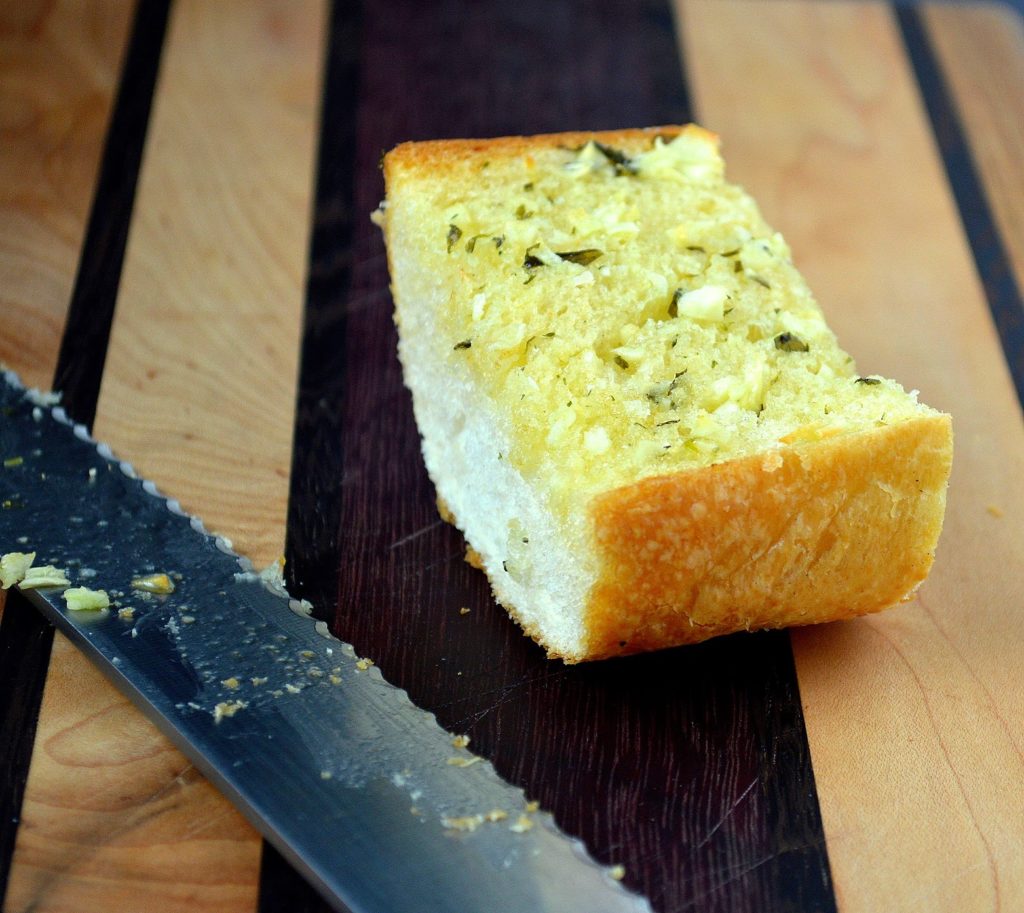 The Ultimate Garlic Bread
1 large loaf of Italian bread
6 cloves garlic, minced
1 ½ sticks butter, melted
2 TBS minced parsley (more or less to taste)
1 few shakes of garlic sauce
In a small bowl, combine your hot melted butter and your garlic. Let it sit for at least 15 minutes (or up to a couple of hours).
When ready to assemble, preheat your oven to 400 degrees. Slice your bread lengthwise down the middle and place the pieces on a baking sheet. Add your chopped parsley to your butter mixture and stir it well (if you want to add some black pepper, do it here). Liberally brush every inch of your loaves with the mixture until it is all coated. Sprinkle with garlic salt and pop it into the oven until it is done to your liking. As soon as the top of the bread gets firm (but not browned) THAT is how I like it - typically 10-12 minutes.
Enjoy!!