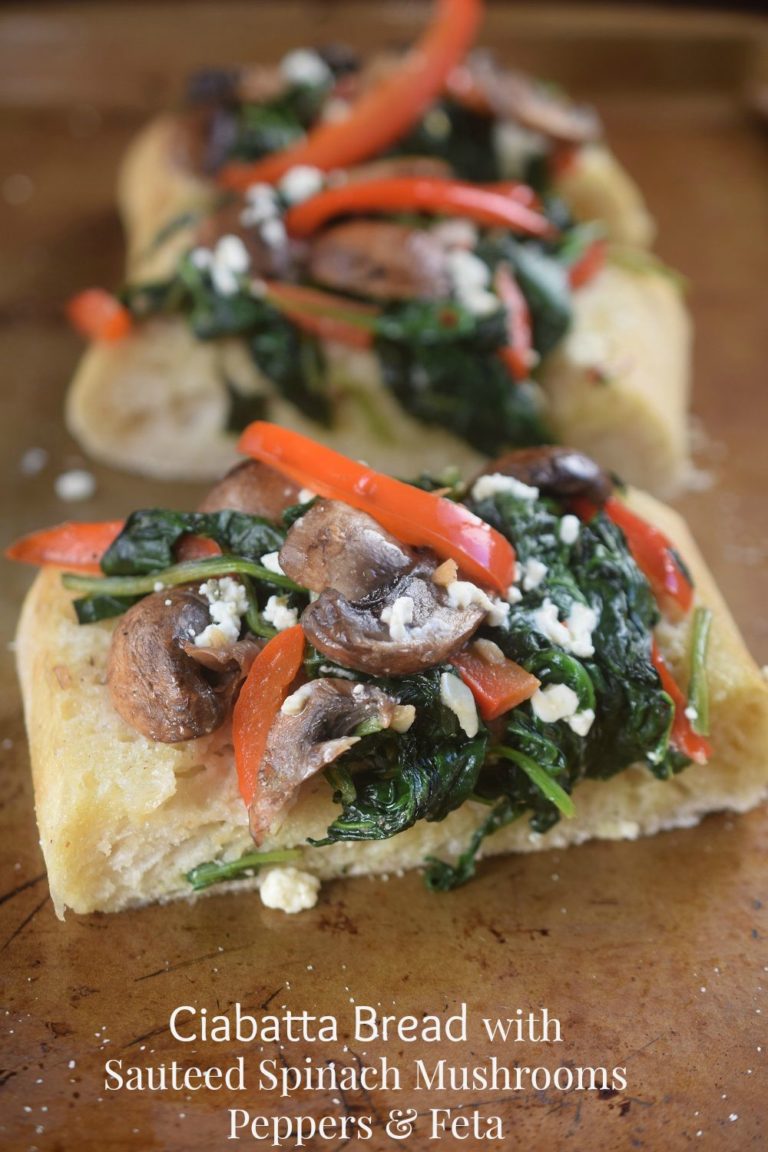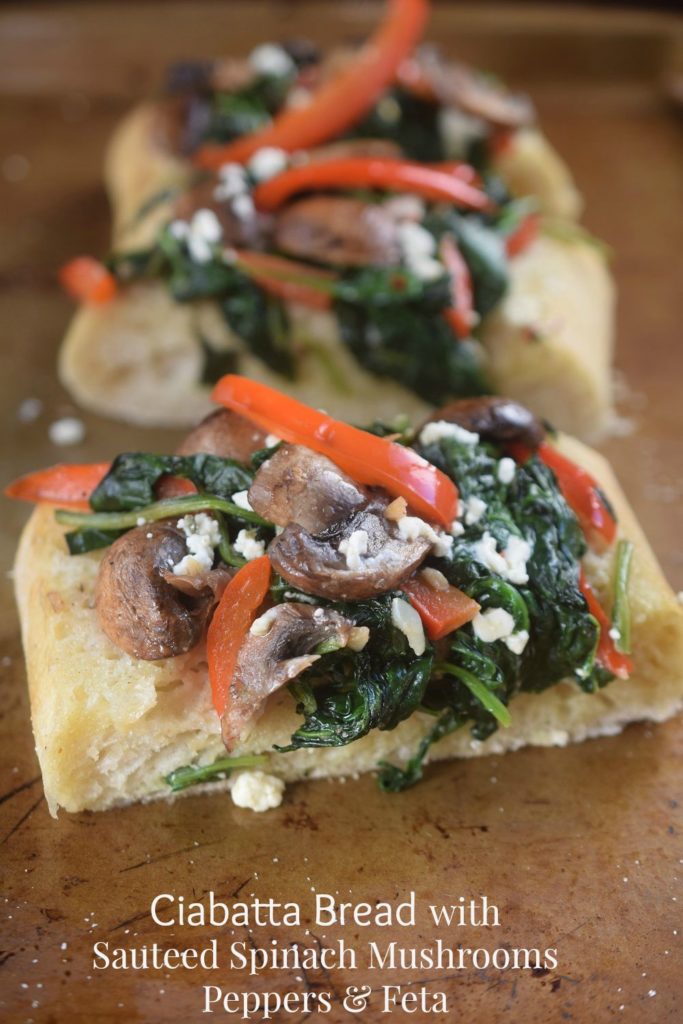 A gorgeous loaf of Ciabatta Bread inspired me to use it as a vehicle for sauteed vegetables and I created a Ciabatta with Sauteed Spinach, Mushrooms & Peppers!  It was a-mazing!
Just look at these gorgeous bread loaves...I wish I could say I baked them, but I didn't!  They are actually from the  La Brea Bakery, a name synonymous with the best breads money can buy.  And guess what??   You too can get a taste of their delicious, flavorful, crusty-bread-goodness in your hands and in your tummy!
That's right!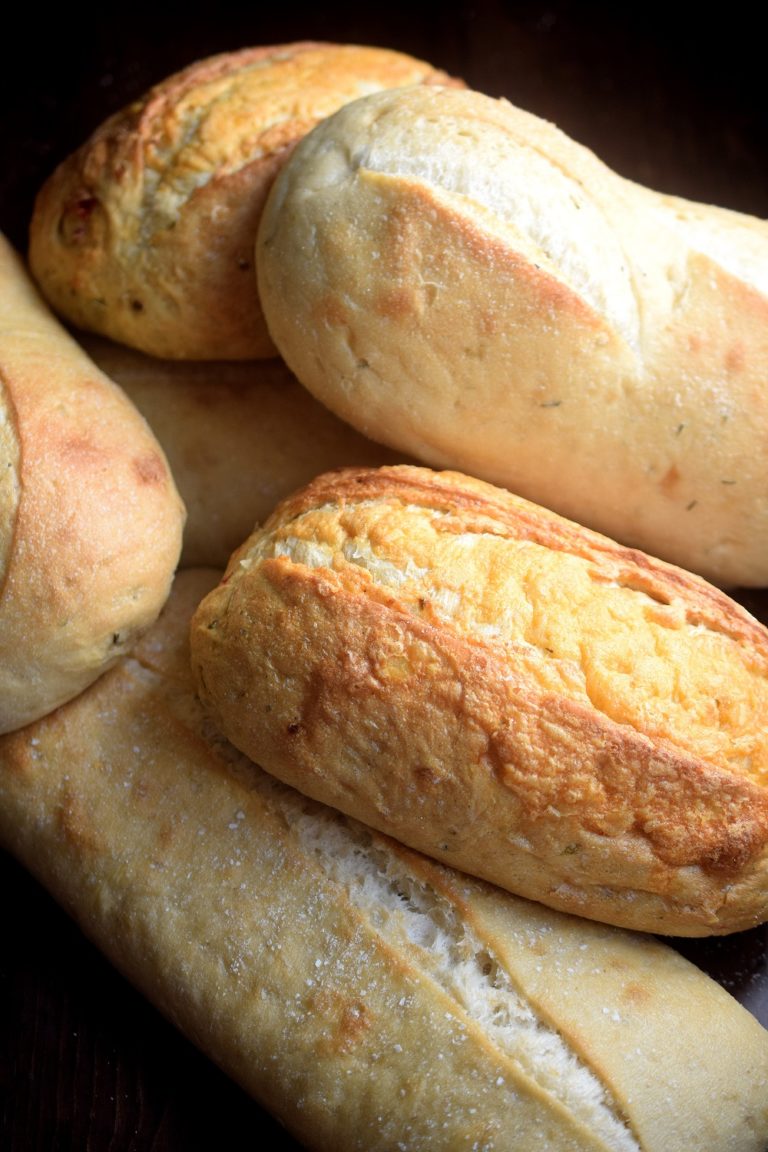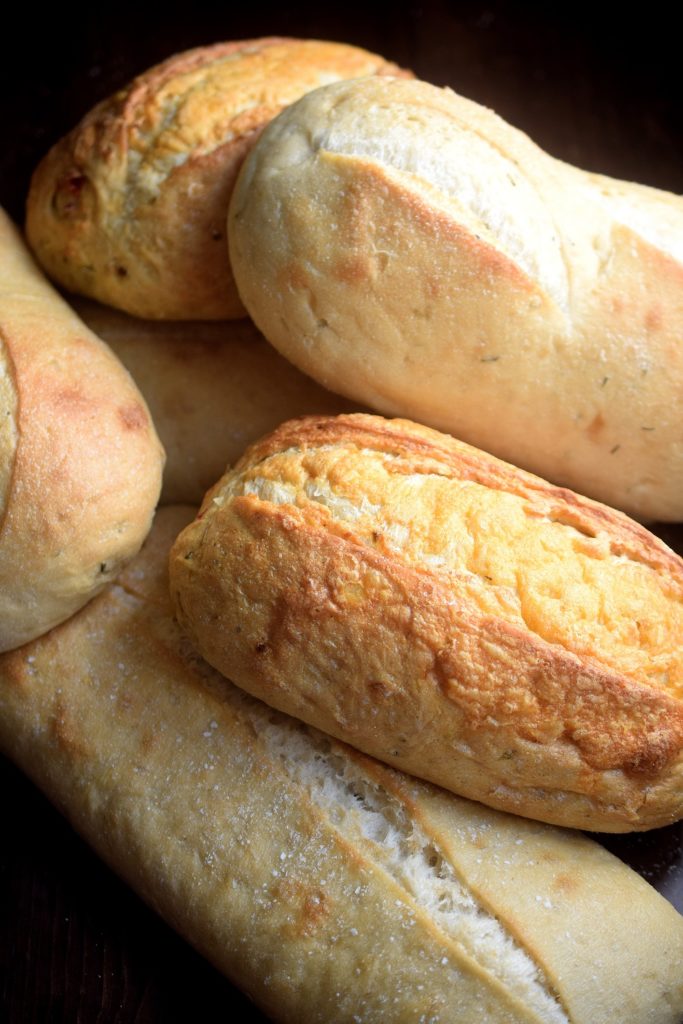 La Brea Bakery is Helping Americans Come Together and "Break Bread" with the Launch of the Cross-Country Breaking Bread Food Truck Tour
The La Bread Breaking Bread Truck will be in the Philadelphia Area On September 16th and 17th!  if I were a bread lover...I would make plans to be at Weis in Huntingdon Valley on 9/16 between 2-3 pm and/or  Weis in East Norriton between 4:30-5:30.  The following day, The La Bread Breaking Bread Truck will be in downtown Philly at a private tasting event.  Maybe you will spot it?? Follow along the route of the truck by visiting here....After Philly comes Boston!
"We've always known bread is more than just food, it's a part of traditions and connects loved ones and communities, which is exactly what we're doing with the Breaking Bread Tour."   - Jon Davis
The La Brea Bakery is famous for pure ingredients, artisan breads and their passion for excellence! They don't take short-cuts and they don't compromise on quality and do you know what??  You can taste that in every delicious, decadent bite!  
My 13 year old son has long been a bread aficionado.  He seriously knows good bread when it crosses his path.   When our delivery came...his eyes lit up and he immediately attempted to lay claim to...well all of it, lol!  That kid loves quality bread so much that he never even adds butter to it.  If Connor walked into one of La Brea's Bakeries and saw/smelled loaves like their Sourdough, Jalapeno Cheddar, Filone, Rosemary Olive Oil and Rustic Country...He would never leave. OR he'd apply for a job and ask to be paid in bread, lol! Surrounded by fresh baked baguettes, rolls and flatbreads...My boy would never leave! Either would I for that matter! Yummmm!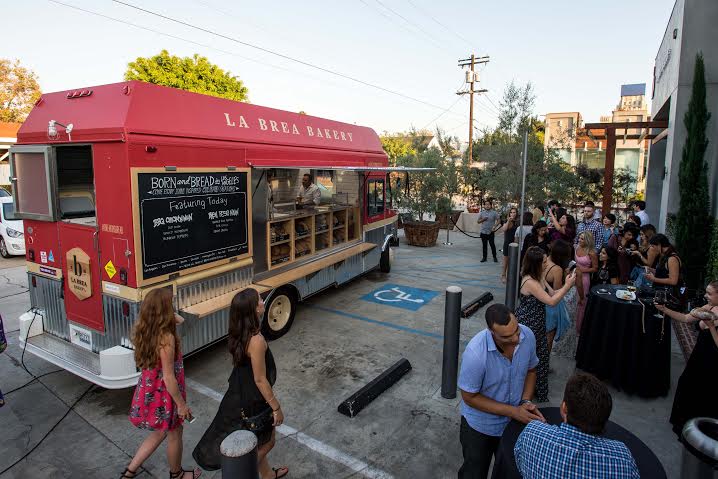 The next best thing to being at one of their locations would be finding the #BreakingBread Truck...and if you do, after you get through devouring their offerings, go right ahead and make this delicious Ciabatta with Sauteed Spinach, Mushrooms, Peppers and Feta.  You can use your favorite bread and vary the veggies...It will still be delicious!
Show me what you come up with on Facebook or Instagram...I'd love to see it!!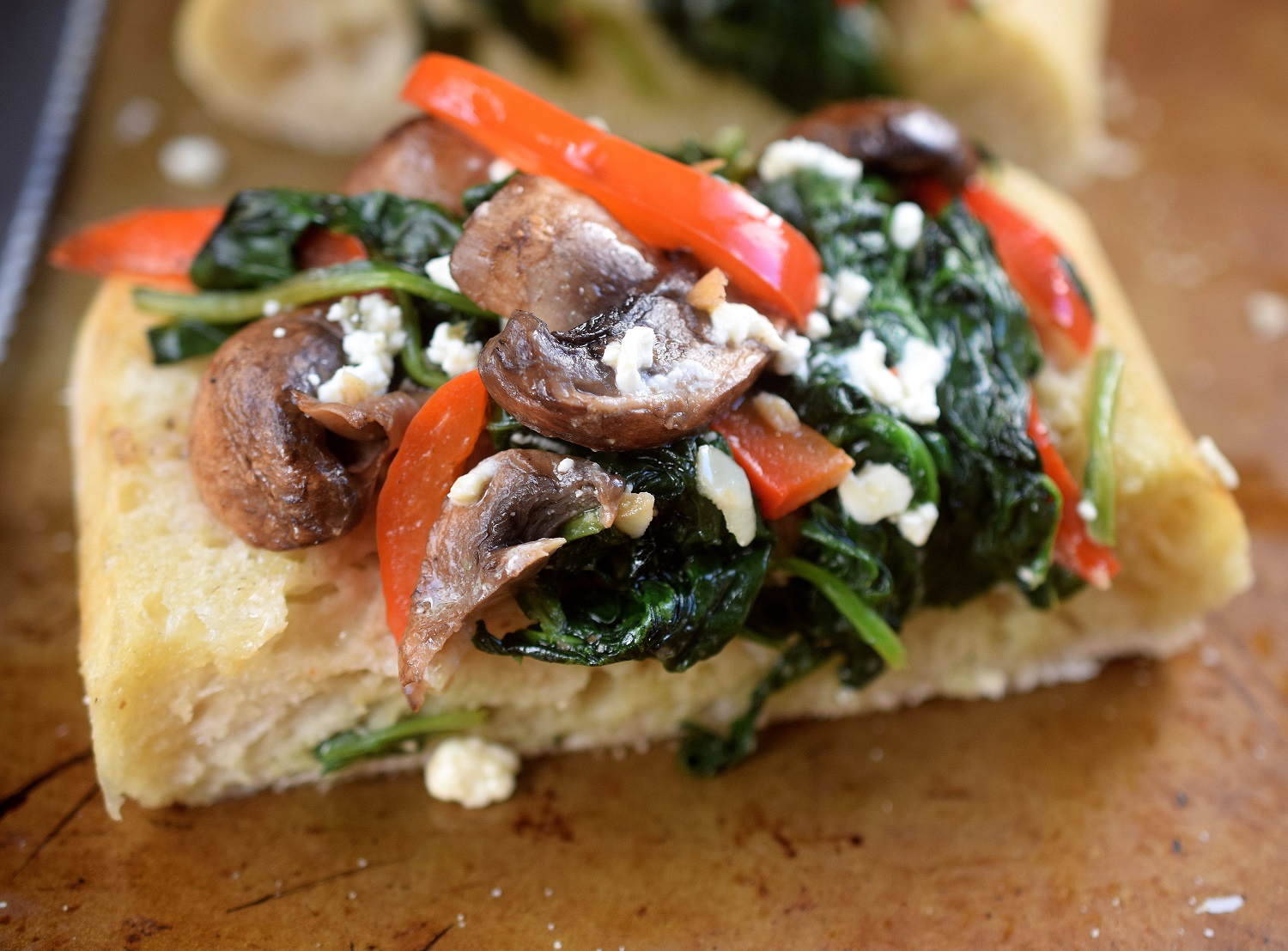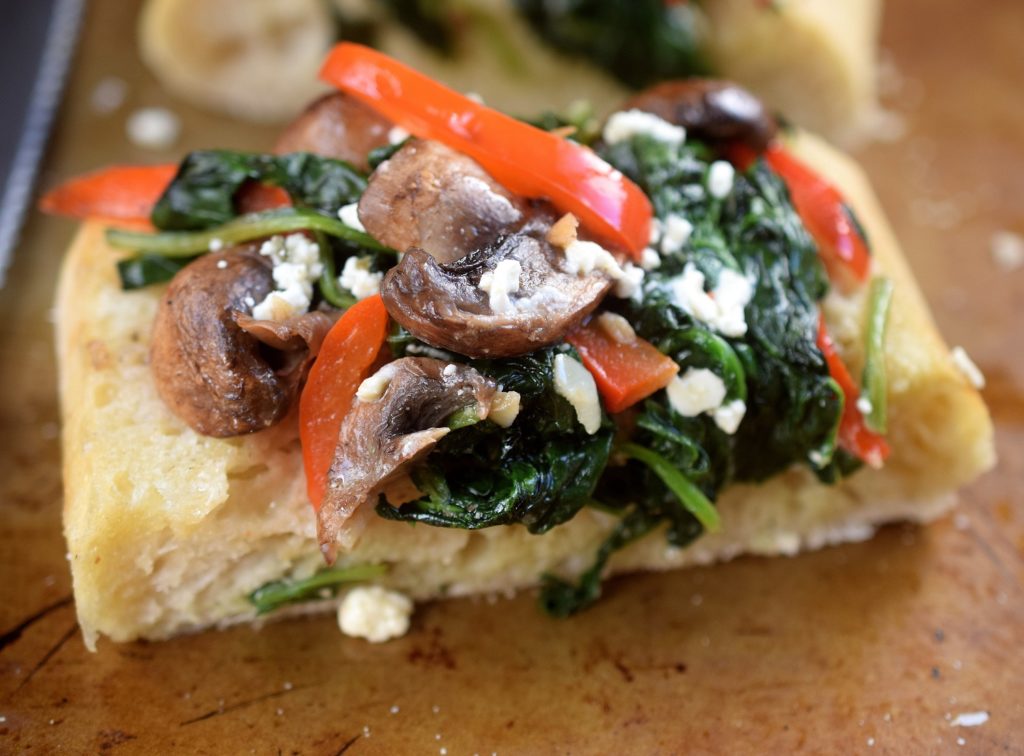 ABOUT LA BREA BAKERY
La Brea Bakery is regularly ranked as the nation's premier artisan bread brand. Founded in 1989, La Brea bakery is recognized for its commitment to offering only high quality and authentic culinary experiences to consumers and food service professionals. La Brea Bakery revolutionized the modern artisan bread movement creating hearth-baked, handcrafted breads. The bakery operates a flagship storefront in Los Angeles and a casual dining restaurant in Anaheim. La Brea Bakery currently owns and operates five state-of-the-art artisan bakeries in the United States, producing thousands of pounds of bread daily. La Brea Bakery is owned by ARYZTA, a leading manufacturer and distributor of bread, buns, cookies, pizza and other premium baked goods.
Follow La Brea Bakery on Facebook, Instagram & Twitter.
Thanks to La Brea Bakery for sponsoring this post and for their delicious breads that my whole family enjoyed!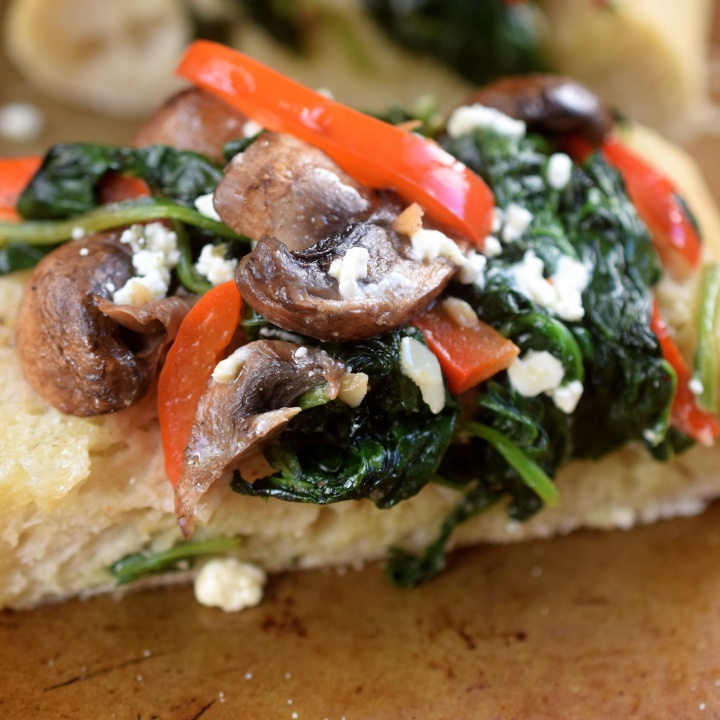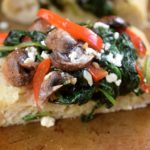 Print Recipe
Ciabatta with Spinach, Mushrooms & Peppers
Ingredients
1

loaf Ciabatta

or your favorite bread

1

TBS

olive or grapeseed oil

2

cloves

garlic

12

oz

raw spinach

Red Pepper flakes to taste

Salt & pepper

1-2

TBS

butter

1

Red Pepper

sliced into strips

8

baby portabella mushrooms

halved (or your fav)
Instructions
Preheat your oven to 350 degrees.

Cut the top ¼ off of your loaf of bread and set it aside (save the top to make breadcrumbs).

In a large saute pan, heat oil, add garlic and saute 1 minute or until fragrant.

Add in the spinach and saute until wilted. Season with red pepper flakes, salt & pepper. Set aside and cover it with a lid.

Saute your mushrooms and peppers in a bit of melted butter. Season with salt & pepper. Saute until tender about 5-6 minutes (longer if your mushrooms are large).

Place your spinach atop the bread, nestle on the sauteed peppers and mushrooms.

Place it in the oven on a baking sheet for 4-5 minutes. Just until the bread gets warmed.

Sprinkle with Feta cheese, slice and serve.
Notes
For added flavor, smear your bread with butter and season with salt, pepper, red pepper and sauteed garlic or garlic powder.
If you want your bread very crisp, heat it in the oven prior to topping it with the veggies.
Feel free to add any vegetables or cheese you enjoy.