I enjoy having fun with food when it comes to my kids. I also like things that taste good! These fun Potato Veggie Kebabs from McCain© are a hit with kids and adults! I mean potatoes, veggies, and cheese in one bite?? My family and I are SO in!
"This post has been sponsored by McCain Foods USA, Inc. ©. All thoughts and opinions are my own."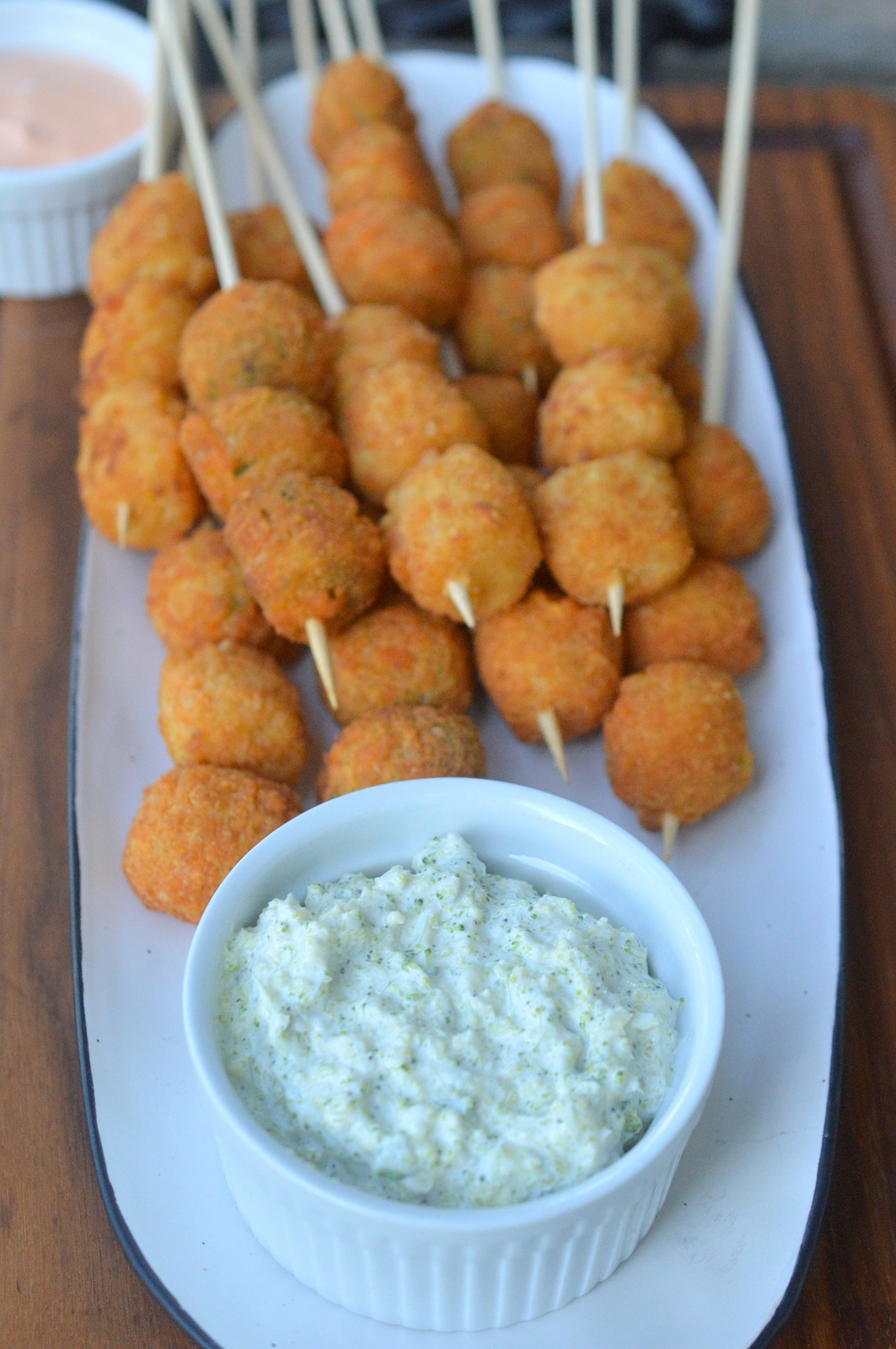 I'm an Irish girl married to an Irish guy; that right there tells you just how often we eat potatoes in this house, lol. When I came across McCain© Veggie Taters, I was smitten and even more importantly—so were my kids! I love the fact that McCain© Veggie Taters combine potatoes with veggies. They are so good! Crisp outside and flavorful & moist inside! And as always, McCain© uses no artificial colors or flavors.
Potato & Cauliflower™ (½ cup veggies in each serving!!)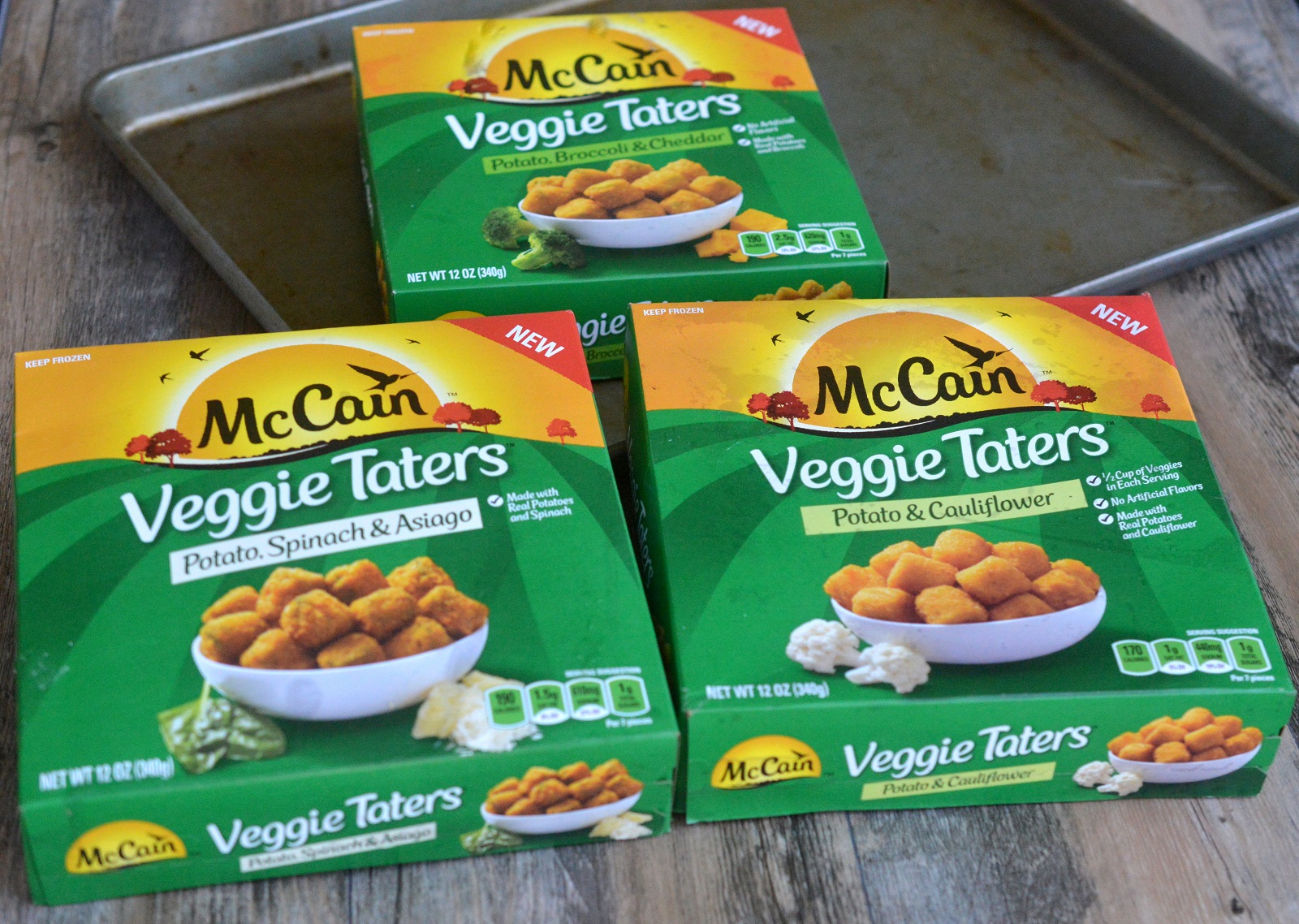 Each one is delicious, very low in fat, and contains almost zero sugars. A serving of any of the three varieties is under 200 calories. My favorite are the McCain© Potato Spinach & Asiago™, my daughter's favorite are the McCain© Potato Broccoli & Cheddar™, and my son and husband...well, they enjoy them all! McCain© Veggie Taters are delicious on their own, hot & crispy from the oven, however, we really enjoy them with dipping sauces. Try them with a simple Sriracha Aioli or, for even more veggies, try them with my simple Broccoli Dip.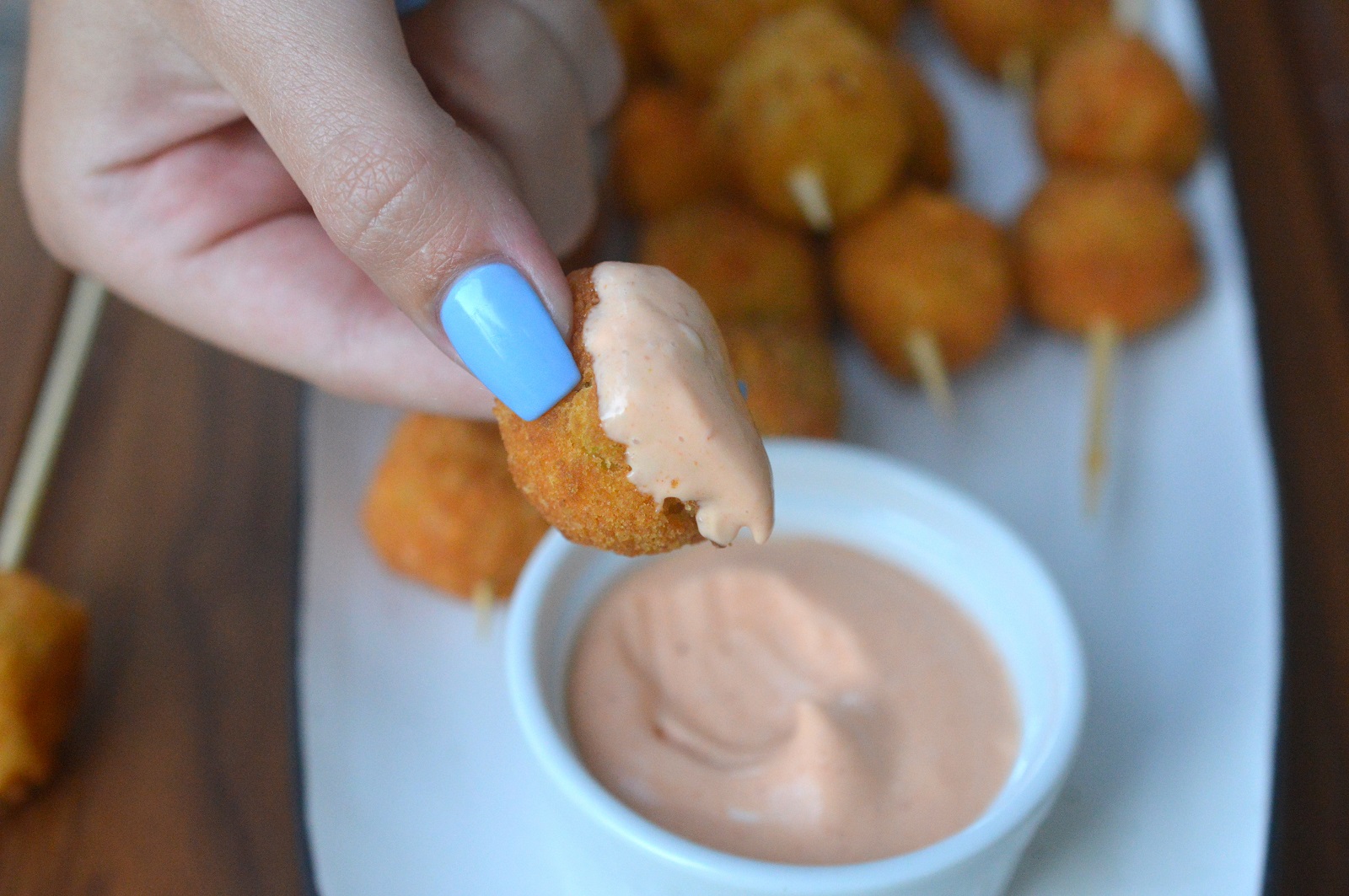 Veggie taters are way more fun & flavorful vs. traditional tater tots! Plus, hello cheese and veggies! Love it!! 
Look for veggie taters at your nearest retailer and snag some savings!
Do you need to put these Potato Veggie Kebabs on skewers? No, you do not—but they sure are fun that way!
Serve these Potato Veggie Kebabs alongside one of both dips and dunk away! OR enjoy them as-is as a snack or a side dish your whole family will love. I am sure, like my kids, your kids are always looking for a snack! After school and sports, when their friends are over swimming, or hanging out and at random times throughout the day. I feel good about giving these wholesome, veggielicious veggie taters to them!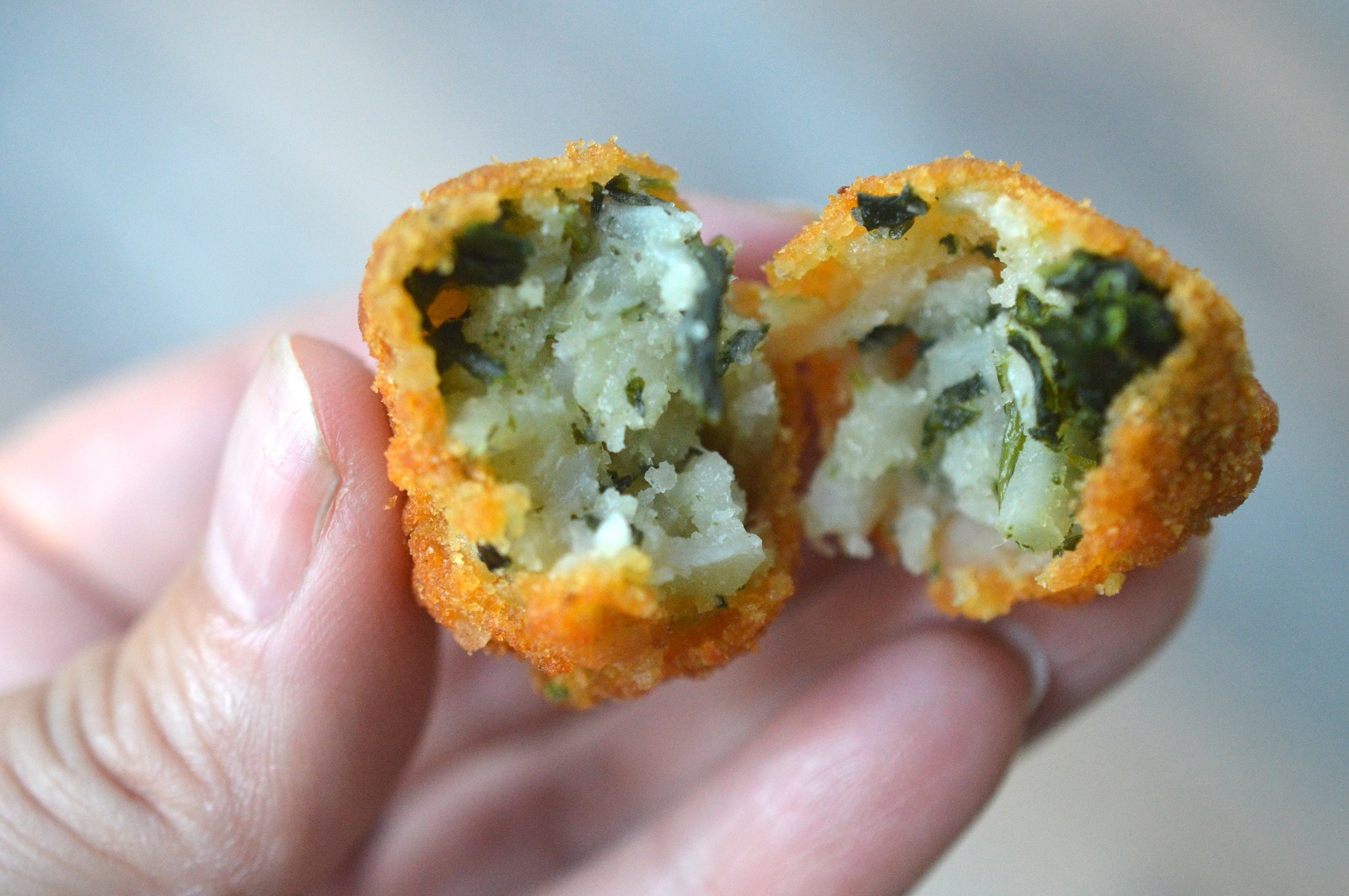 Bonus, they are so easy, if your kids are permitted to use the oven, they can make them themselves!
How Do I Make Potato Veggie Kebabs?
Making these is so simple! Preheat the oven, open the box(es), and place them on a baking sheet. While the oven is preheating and/or veggie taters are baking, make a quick sriracha aioli by combining sriracha, mayo, and freshly squeezed lemon juice. Make Broccoli Dip by combining steamed broccoli, a jalapeno (optional), garlic paste (or cloves), scallions, freshly squeezed lemon juice, salt & pepper, and either sour cream or Greek yogurt.
Once the veggie taters are finished cooking, quickly skewer them for a fun presentation and serve alongside one or both dipping sauces.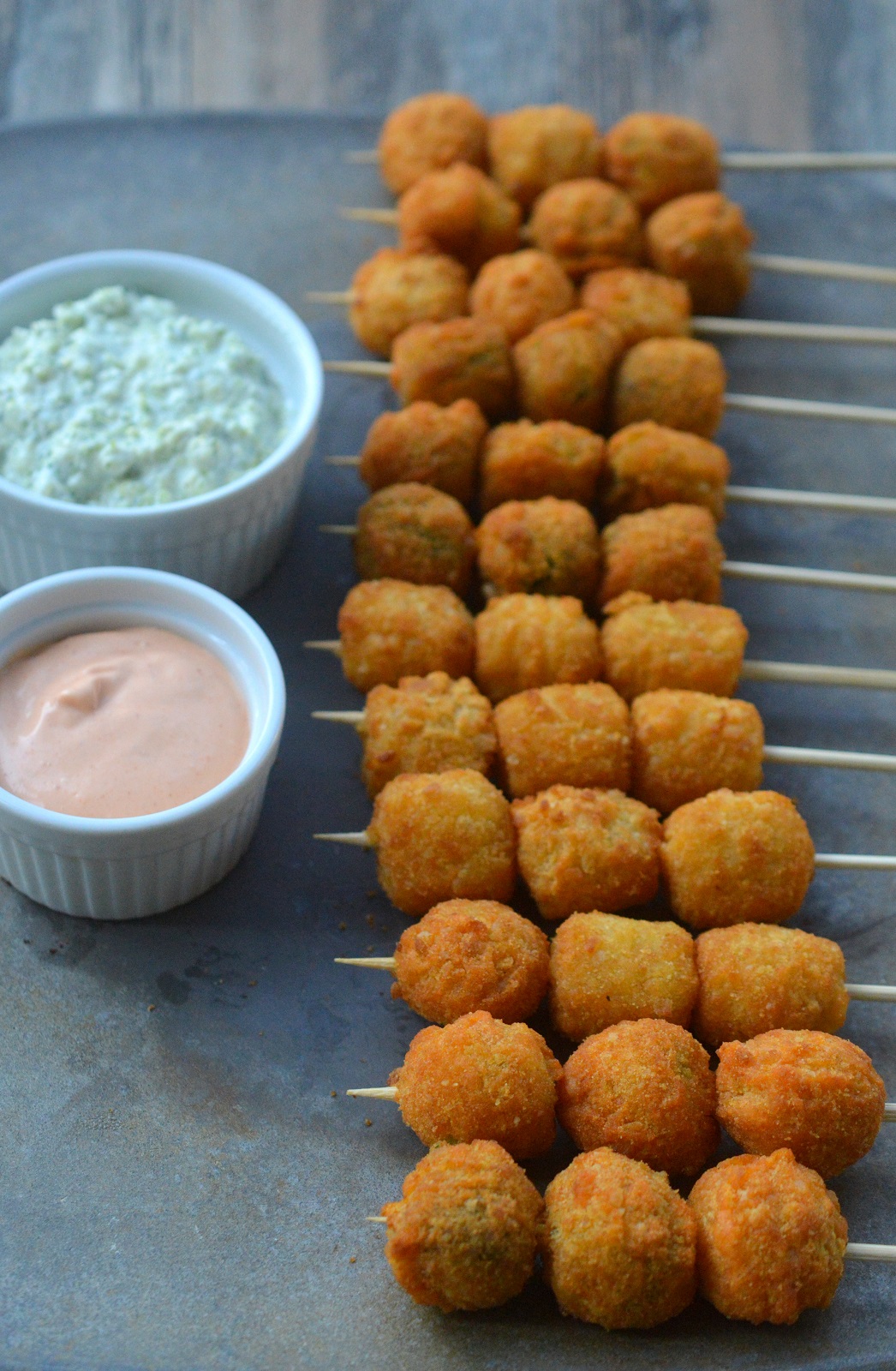 How Else Can I Serve Veggie Taters?
Serve these as a base for nachos, use in a casserole, or surround meat or fish with them on a platter. Skewer them alternately with cooked meat for a fun entree on a stick.
I hope you try out McCain's© new veggie taters and love them as much as my family and I (and my kid's friends) do!!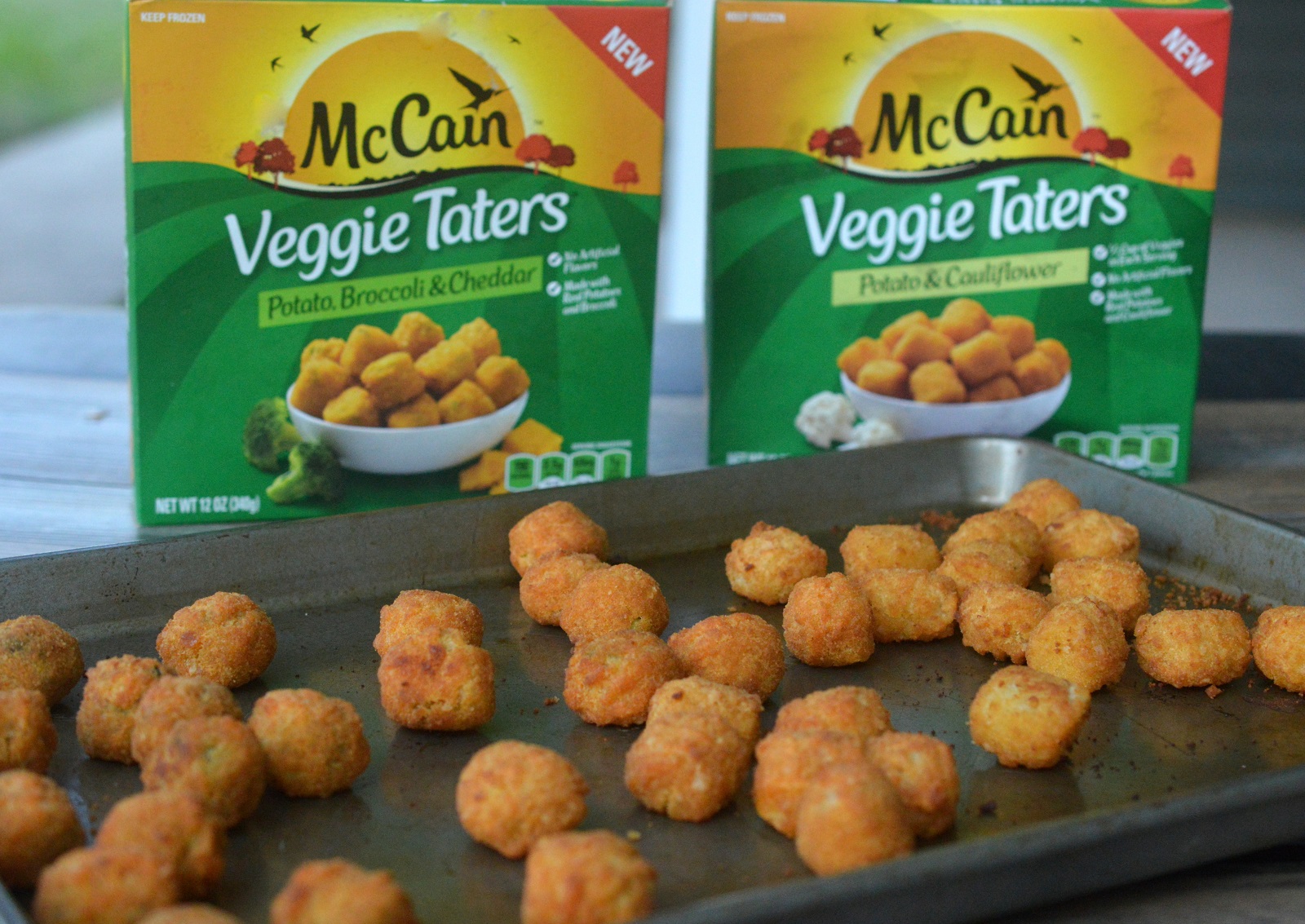 Enjoy!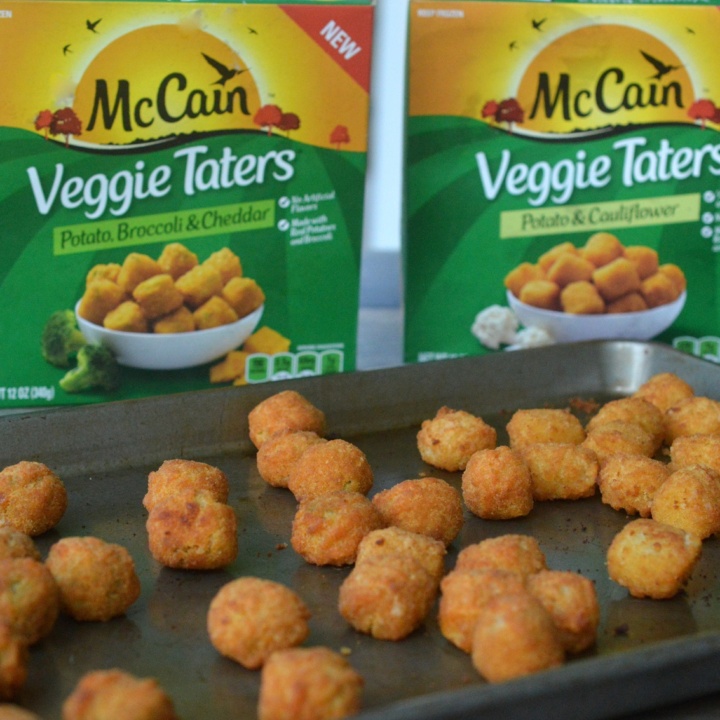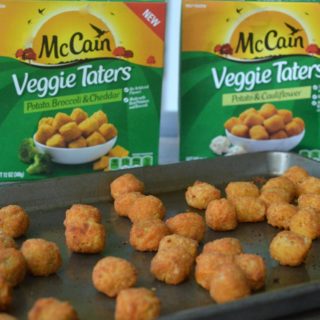 Potato Veggie Kebabs
These super fun & flavorful Potato Veggie Skewers are a hit with both kids and adults! Serve alongside Broccoli Dip and Sriracha Mayo for even more flavors!
Ingredients
McCain Veggie Taters

any or all flavors

For Sriracha Aioli

¼

cup

mayo

1

TBS

or more Sriracha sauce

½

TBS

freshly squeezed lemon juice

For Broccoli Dip

1

heaping cup chopped broccoli

½

a jalapeno

seeded and chopped (if you want heat, leave in some or all of the seeds)

2

stalks green onion

1

TBS

garlic paste or 1 large garlic clove

A big pinch of Kosher salt

Black pepper to taste

A squeeze of lemon

about a TBS

⅓-1/2

cup

sour cream or plain Greek yogurt
Instructions
Make Veggie Taters according to package instructions.

To Make Sriracha Aioli, combine all ingredients together in a small bowl and stir till smooth.

To Make Broccoli DIp:

Place all ingredients in food processor and pulse until combined and smooth. Taste and adjust for seasoning and creaminess.

Once Veggie Taters have finished cooking, quickly skewer 3-4 onto skewers and serve alongside one or both dips.
Follow me on Tik Tok for 1 minute videos