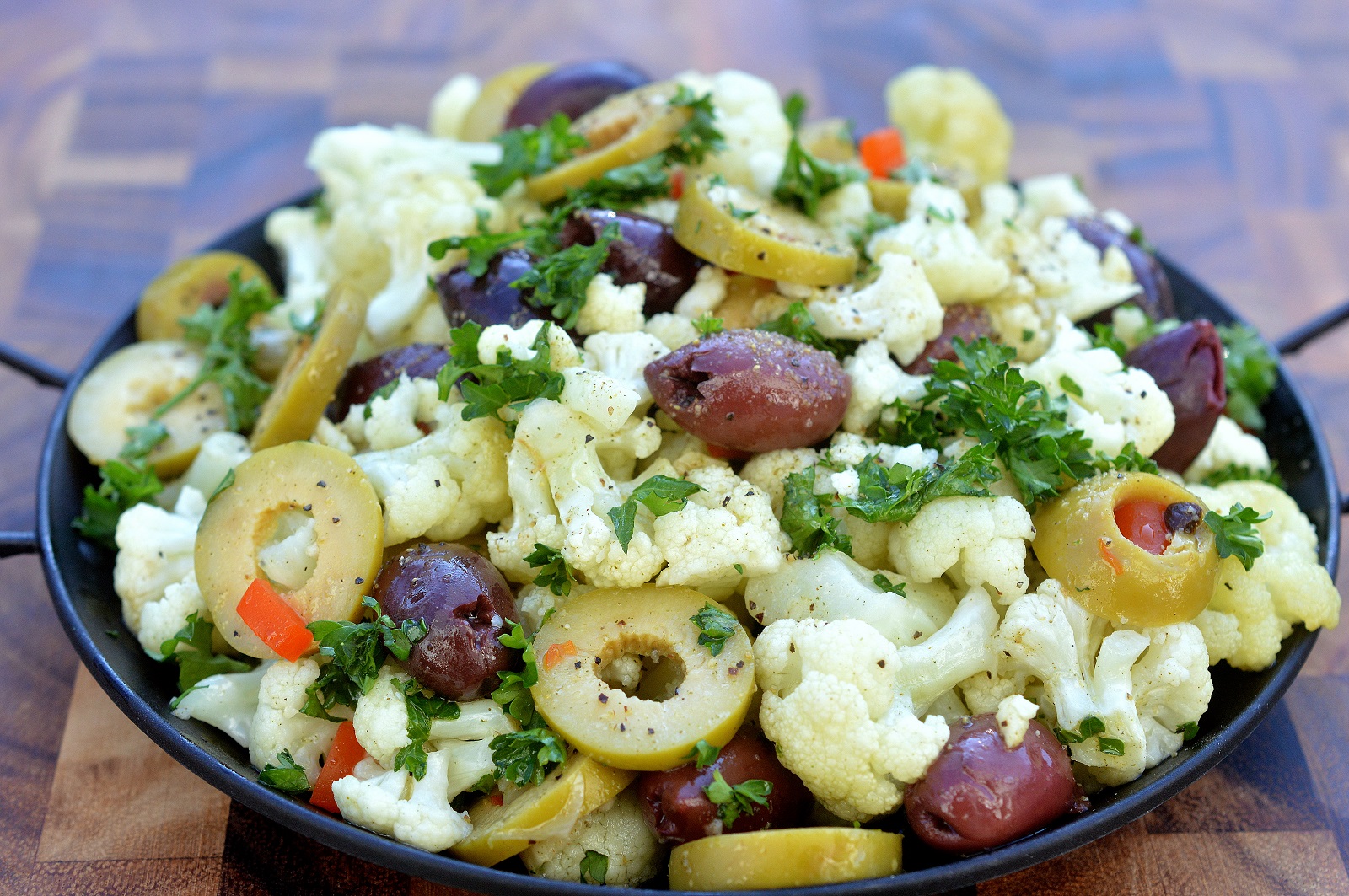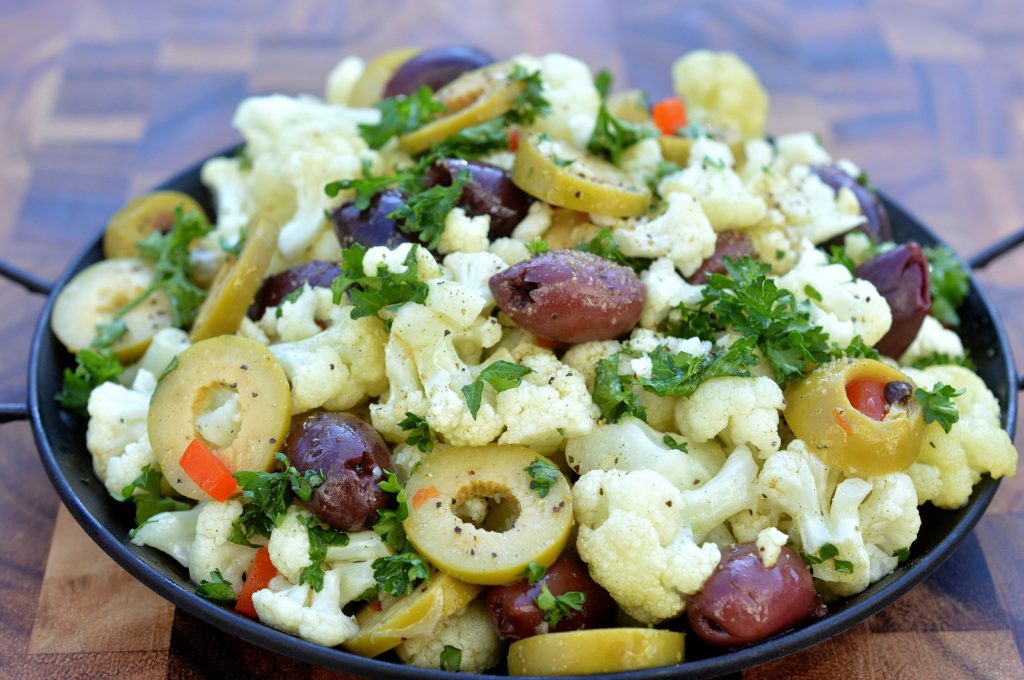 Roasted Cauliflower and Olives with Greek seasonings made in less than 10 minutes in the microwave...Yup!
Recently I headed to Newark, NJ for the Panasonic Holiday Cooking Event hosted by Techilicious and Panasonic held at the Panasonic Innovation Center.
We were treated to a tour, learned about Panasonic's history and founder, saw some mind-blowing cutting edge technology (you can not imagine just how much Panasonic has to do with airplanes, weather mapping and more!).
Then we headed to the kitchen with Chef Ken to see some of Panasonic's small appliances in action! Chef Ken made is a delicious pesto and butternut squash soup on the Panasonic High-Speed Blender. That blender is pow-er-ful! I took a good look at it and was impressed!
He then used the pesto as part of a pizza which he cooked in the Panasonic Flash Express Inverter Toaster Oven which is top-rated. It is instantly at the temperature you need...wow!
He made a cake in their rice cooker...Ummm the rice cooker made-a-cake and it was good!
And most impressive to me was the 3 ½ pound turkey breast he made (and browned!!) in the brand new Panasonic 1.6 Cu.Ft. Countertop/Built-In Cyclonic Wave Microwave with Inverter Technology™.  The turkey was juicy, delicious and browned!! This is the only microwave available that knows how to consistently cook on low to achieve that as well as to not cook food while defrosting it!  It weighs food too.  Mind blown!
I was lucky enough to be sent one to try out and so far, I am super impressed!  I made this lite and flavorful Roasted Cauliflower and Olives side dish in under 10 minutes.  It took just 4 minutes  to cook the fresh cauliflower to perfection...as if I roasted it!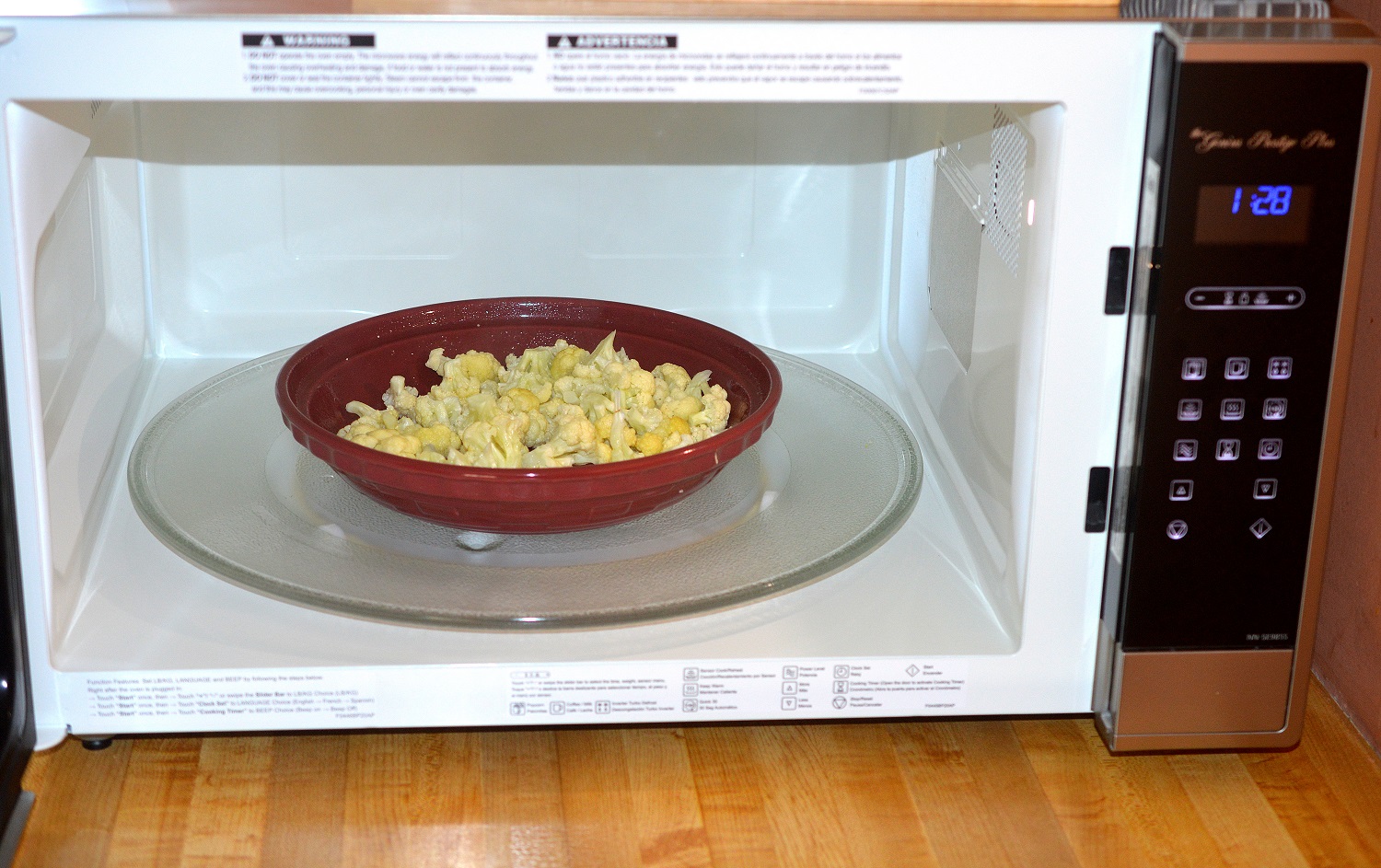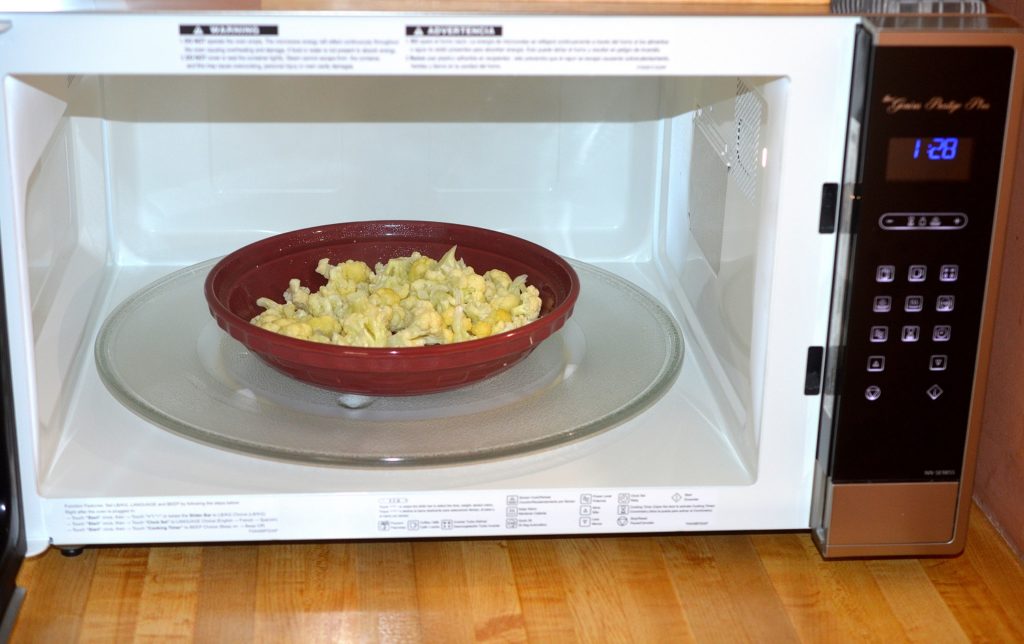 Panasonic has long been known for their innovation and quality when it comes to electronics. If you are looking for new small kitchen appliances, I suggest you check them out!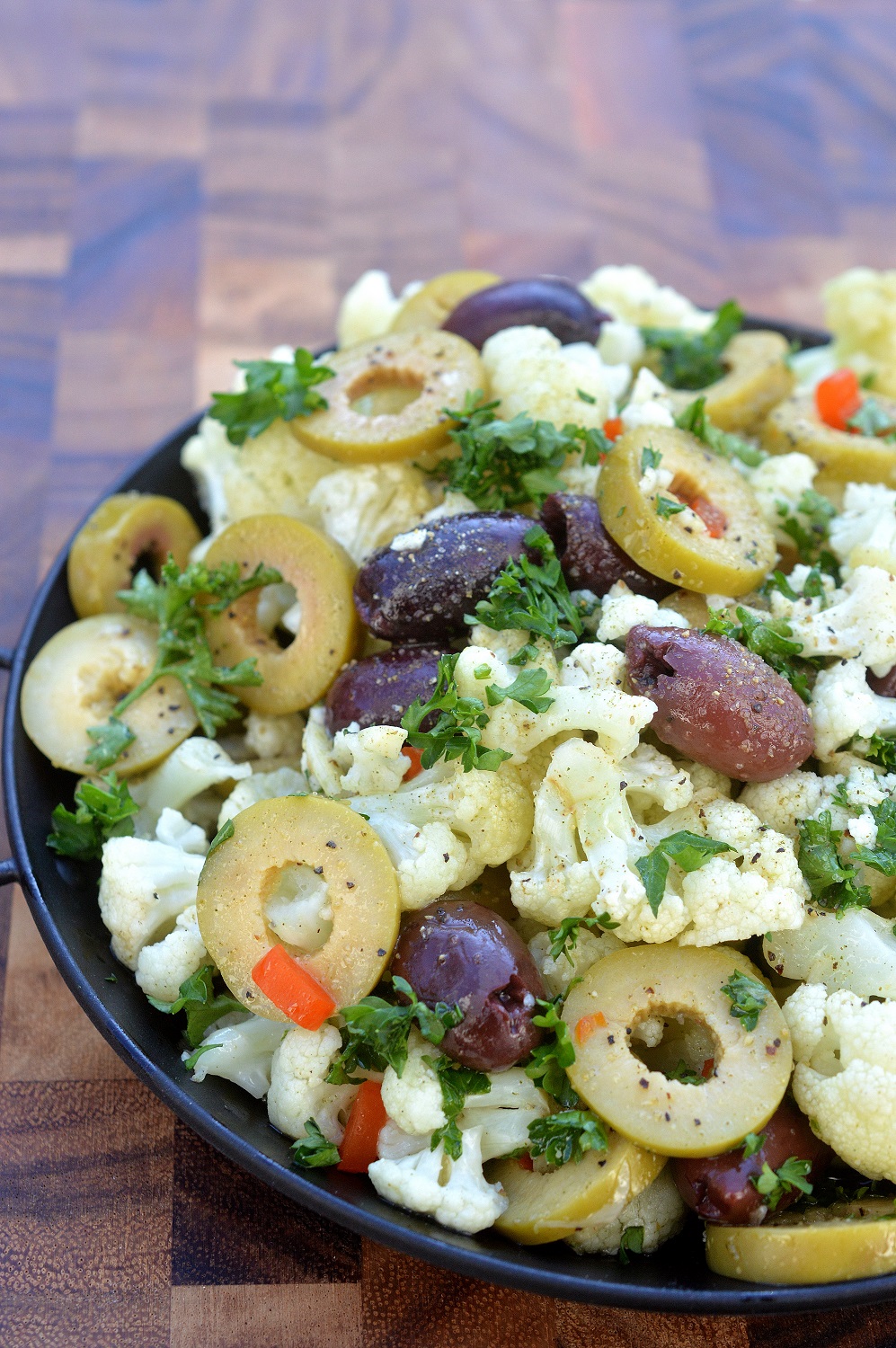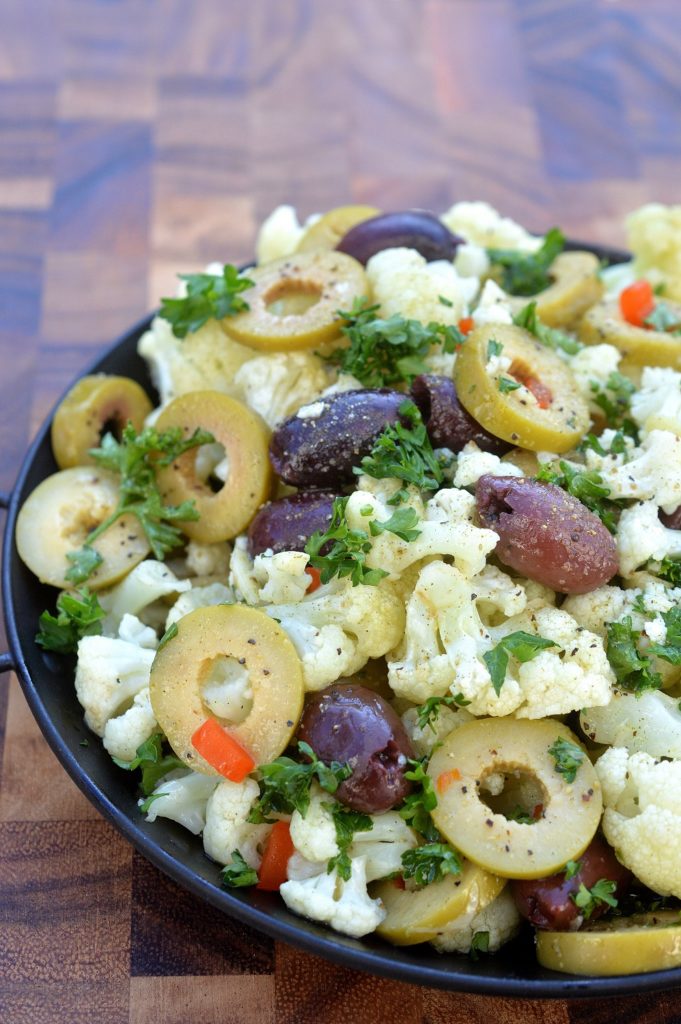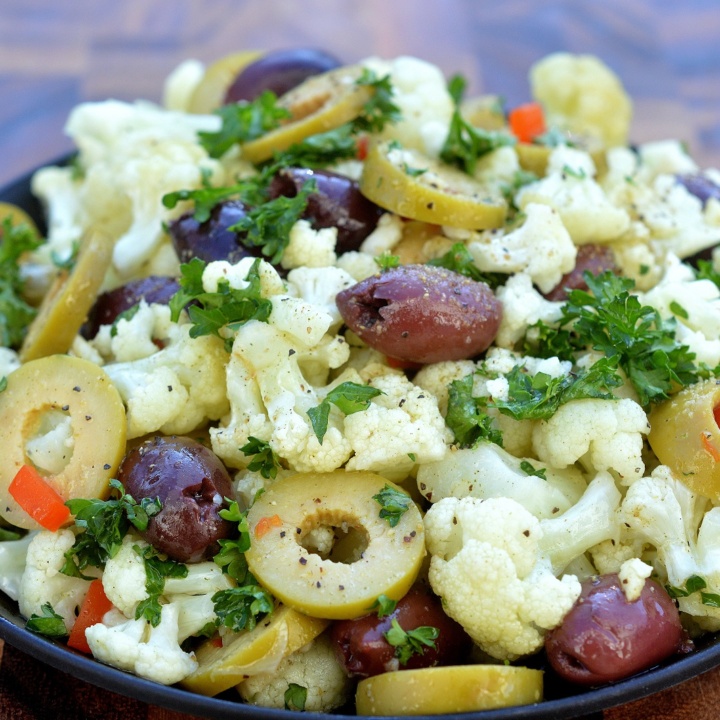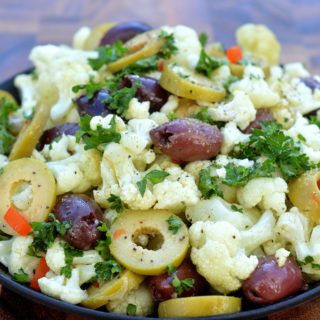 Roasted Cauliflower & Olives
Ingredients
2

heaping cups fresh cauliflower florets

1

TBS

olive or grapeseed oil

1

cup

olives

I used Spanish and Kalamata

¼

cup

chopped parsley

Black pepper

Greek seasoning

More oil for tossing
Instructions
Place your cauliflower in a microwave safe dish and toss with oil.

Cook on high for 2 minutes, toss and cook for another 2 minutes.

Check for doneness. Add in olives, parsley, seasonings and some more oil, toss. Taste and adjust seasoning if necessary. Serve.
Follow me on Tik Tok for 1 minute videos