10 Minute Sweet & Spicy BBQ Sauce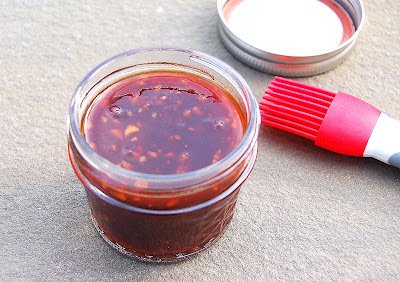 Halloween decorations and candy are for sale in the stores, the costume catalogs are arriving in the mail and the fall recipes are popping up everywhere on the web. Sigh!
I don't know about you…BUT I am SO not ready to let go of summer!
Summer is more care-free, the beach beckons, there are lots of BBQ's and fun holidays, some days are spent lounging by the pool! There is less pressure… no homework for the kids, no school events, for us, no sports and the constant birthday party invites are reduced by about 75%.
I feel in summer we get to be more of a family. I love spending time together as a complete family and not splitting up then rushing from here to there.
I choose to forget that there is another season…that is until it sneaks up on me and WHAM! I am once again running on all 4 cylinders!
The food in summer is amazing as well! So many veggies are at their peak! I can't take an evening walk around my neighborhood without the intoxicating scent of lit grills enticing me to want a second dinner! I Love it!
When it comes to BBQ sauce, there are so many choices in the market. Everyone has their favorite. Many make their own sauce, it could be a complex BBQ sauce that has 16+ ingredients or a simpler version.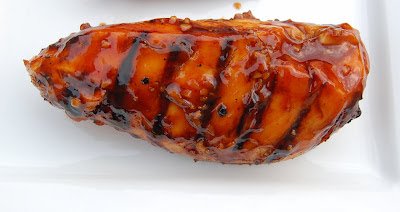 Often, I just look around to see what I have on hand and a sauce springs to life like this one. It was sweet, it was spicy, it was perfect for a weeknight dinner! And it took me 10 minutes…gotta love that!
10 Minute Sweet & Spicy BBQ Sauce
1 TBS olive oil
1 1/2 TBS garlic
2 TBS minced ginger
1/2 cup soy sauce
1/2 cup brown sugar
1 heaping TBS honey
1/2 cup ketchup
1 TBS red wine
1/2 tsp red pepper (Cayenne) More or less to taste
Pinch of Kosher salt
In a sauce pan, over medium heat saute your garlic and ginger in your olive oil for 2 minutes, stirring constantly. Add in the rest of your ingredients and bring to a boil. Boil for 2 minutes. Remove from heat and serve when ready. This yields a cup and a half of sauce and can be kept in the fridge for 2 weeks.
* I always have those tiny bottles of red and white wine on hand, the ones that come in a 4-pack so I can add them to dishes or deglaze pans without opening a full bottle. You know someone who cooks had to have come up with that idea!!