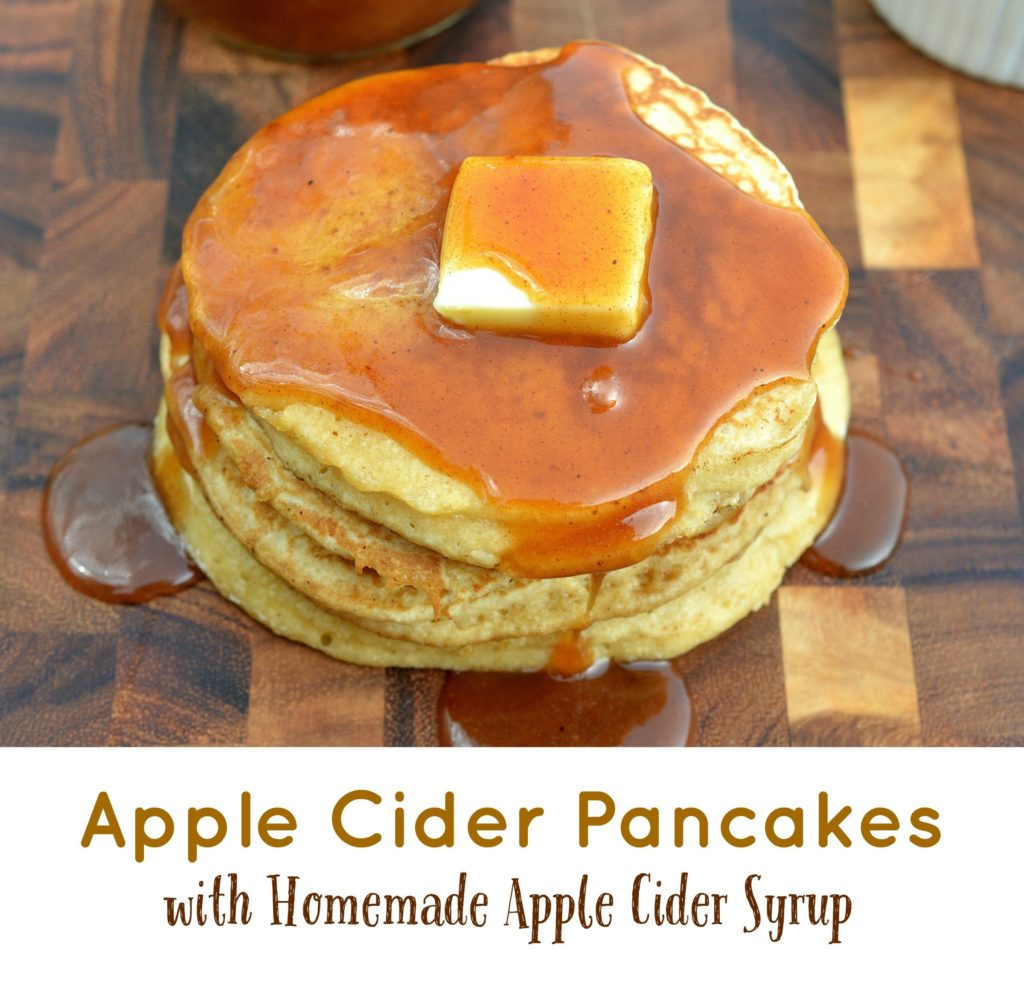 The end of October is near, and I know that means some of you are over pumpkin…anything. I'm not, I kind of dig it. Bring on the pumpkin…whatever, the apple laden dishes, the ciders, the pomegranate, the squash & whatever other Fall flavors you want to throw at me, I'll take 'em!  I personally love eating my way through the bounty and flavors of Fall, like these Apple Cider Pancakes for example, they are fun and nice departure from the traditional!
I will say that I am not one to rush into Fall flavors…I wait for Fall to actually arrive, treating the oncoming bounty like a present waiting to be opened (mostly because I just don't want summer to end).  I'm also funny about Christmas that way…I like to wait for Christmas to actually get close before I have holiday music coming at me from every direction. I LOVE Christmas music, I want to keep it special, know what I mean?
What is UP with those stations that play holiday music starting in early November anyway?  Its like they race each other to see who will be first AND THEN…The day AFTER Christmas…POOF!!!! How about some variety, pull out some really cool & obscure songs…dazzle me with that!
And then…Just when I really want to enjoy holiday music, relax and unwind with my family, visit, make-merry and eat cookies it is gone….gone!!
If I were president people, none of that would be happening, just sayin'.
Ok, back to the Apple Cider Pancakes.
I totally these pancakes as did my daughter.  My husband who is a pancake purist said they were good but he wouldn't order them…which by-the-way, I have never seen him do. He has never once ordered pancakes out, so there's that.  My son isn't into pancakes, he wants eggs and meat and meat however, he humored me and ate one.  He said it was good. You decide!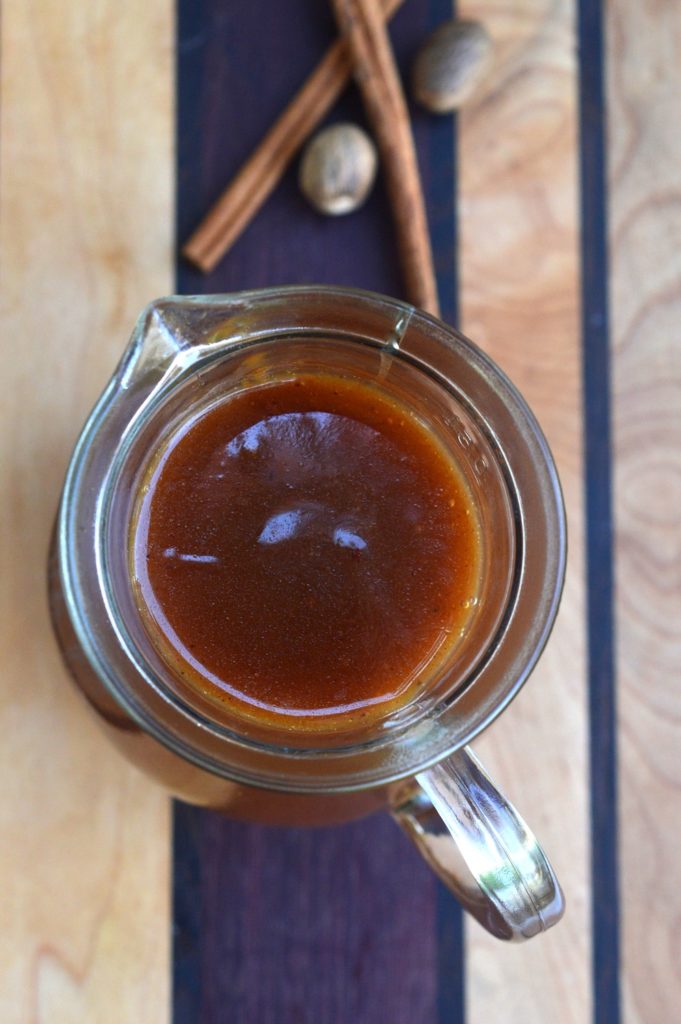 These Apple Cider Pancakes are fun, different and full of the sweet flavors of Fall.  They are good with maple syrup but what the heck, make some of this Apple Cider Syrup…Why not!  It's yummy and you can use it for ice cream, waffles, cakes, quick breads or just eat it warn off of the spoon…like someone who shall remain nameless did, ummm again and again and again.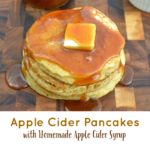 Print Recipe
Apple Cider Pancakes & Apple Cider Syrup
Ingredients
Apple Cider Pancakes

3

cups

all purpose flour

1

teaspoon

baking soda

1 1/3

teaspoons

baking powder

2

pinches

of salt

1

teaspoon

cinnamon

A dash of nutmeg

2

eggs

1/4

cup

vegetable oil

1/2

cup

buttermilk

1/2

cup

plain or vanilla yogurt

4

TBS

brown sugar

1

teaspoon

cinnamon

A dash of nutmeg

1

teaspoon

vanilla or vanilla bean paste

1

cup

apple cider

Apple Cider Syrup

1/4

cup

brown sugar

3

TBS

cup white sugar

3/4

TBS

cornstarch

1/2

teaspoon

cinnamon

dash of nutmeg

1

TBS

fresh lemon juice

1

teaspoon

vanilla or vanilla bean paste

2

TBS

butter
Instructions
Blend together the flour baking soda, baking powder, salt, cinnamon & nutmeg. Set aside.

In a mixing bowl, combine the eggs, oil, yogurt, sugar, cinnamon, nutmeg, vanilla and cider. Mix well.

Add in the dry ingredients and mix until incorporated and the consistency you enjoy for pancakes. Add a little more cider or flour (either way) if you prefer it differently.

Cook pancakes as you would normally over medium heat in a buttered or oiled skillet.

For the Syrup, combine all ingredients except butter in a saucepan. Whisk over medium heat until bubbly & thickened a bit. Remove from heat, add in the butter, stir until melted and serve warm.
Notes
Makes 8-10 pancakes depending on size of pancake made.
Syrup is best served warm.