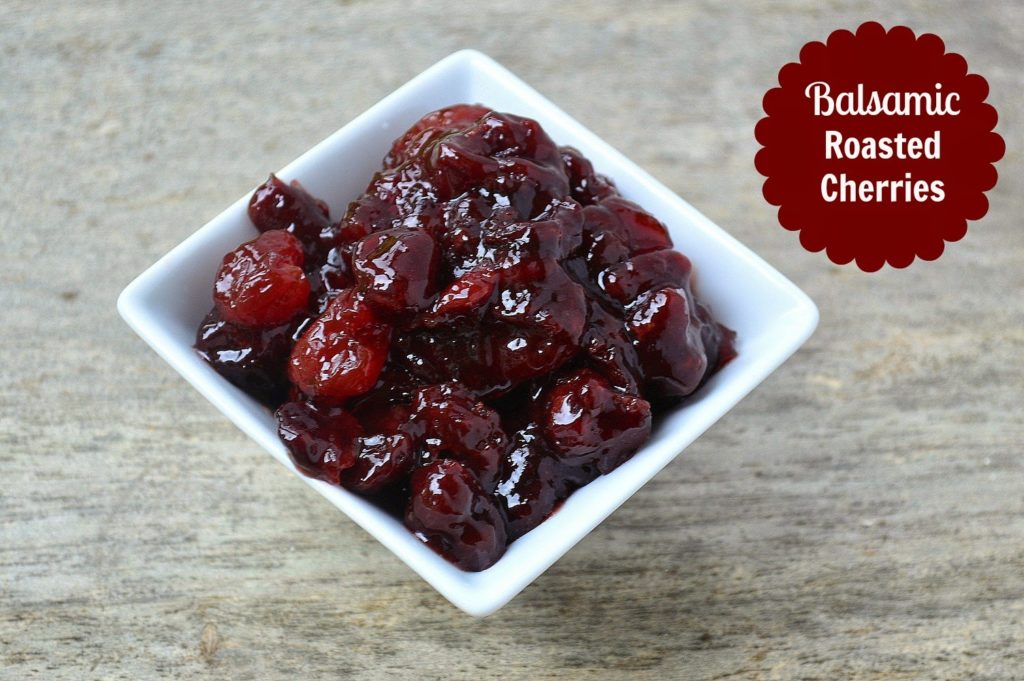 Sometimes I forget about fruit, I just forget it is there. Then all of a sudden I have a perfect clementine, peach, plum or handful of grapes and my eyes go wide and I wonder why I don't eat fruit every single day. Then suddenly its back to forgetting about it again. It's my own personal version of the Groundhog Day Movie.
I think I figured out why though…how many times do you buy a piece of fruit just to get it home, bite into it and go blech! More and more I find that fruit from the supermarket is subpar,which really annoys me. so I seek out the best places to find it and really only binge on it when that particular fruit is in season.
Cherries just started popping up everywhere and every bagful of them I have grabbed has been perfect, so perfect that I haven't really had much of a chance to cook with them – we just keep devouring them!
My kids are completely fascinated by OXO's Cherry Pitter. Ever since I got it a year or two ago they always have to pit their cherries before they eat them – its kinda funny and as an added perk, anytime I need cherries pitted…my minions usually do it for me, lol! Lucky for me I was able to both get a couple of cup fulls of cherries to myself and commandeer the cherry pitter to make these irresistible and luscious Roasted Cherries. They are easy and take cherries to a whole new delicious level. I have long been obsessed with cooked fruit – cooked fruit is one of my favorite things to eat, however my husband absolutely hates it…a lot, so I don't make things often with it because…ya know…I will happily eat almost all of it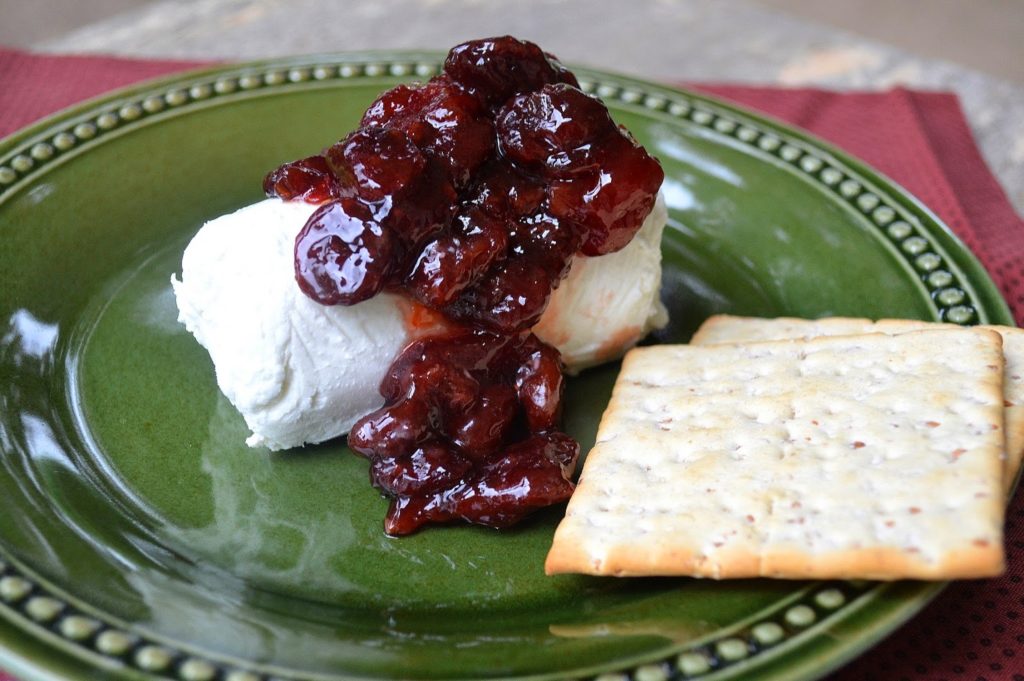 Balsamic Roasted Cherries
2 cups fresh pitted cherries
2 TBS aged balsamic vinegar
1/3 cup sugar
Pinch of salt
1/2 TBS grapeseed or olive oil
1 tsp cornstarch
8 oz log of plain goat cheese
Crackers (My favorite are Stoned Wheat Crackers)
Vigorously whisk together the vinegar sugar, salt, oil and cornstarch in a medium bowl until combined. Add in your pitted cherries, toss them until well coated and allow them to sit for 30 minutes. Preheat oven to 425 degrees. Place cherry mixture into a roasting dish and roast for 30-35 minutes (stirring every 10 minutes) or until cherries begin to shrivel, the juices start to thicken and they are bubbling (time will depend on the size of your cherries). Remove from oven and allow them to cool completely (unless you wish to enjoy them warm over ice cream…yum!) When ready to serve spoon the Roasted Cherries over the goat cheese alongside some crackers and dig in!
These keep well in the fridge in a sealed or tightly wrapped container for a few days. I adore them served cold over a log of goat cheese or a hunk of brie but you can serve them alongside meats, on sandwiches, over ice cream or just straight up with a spoon (sshhhh).
Enjoy!