Today I have a great giveaway for you just in time for the holidays! Plus I made Buffalo Wing Cauliflower and I made it FAST in a new to market kitchen appliance called The Power Quick Pot!
I want to buy a drink for whomever it was that invented the "Buffalo Wing" flavor. I mean, seriously…right or wrong, I'll eat just about anything that tastes like it. Case in point, I don't love cauliflower. I'll eat it raw as a vehicle for a dip, other than that it wasn't until 4-5 years ago when I had my first plate of Buffalo Wing Cauliflower which has now caused me to make it quite a few times at home in the oven.
As you know it takes a while to roast cauliflower. I decided to tinker and make Buffalo Wing Cauliflower IN my Power Quick Pot (more to come on this later).
4 times in the last 2 weeks, men (acquaintances from my town) have either told me or my husband "I saw you/Colleen on TV". The first time I just assumed a rerun of my making holiday treats had been on somewhere, but I quickly learned that they were all talking about an Infomercial taping I did for The Power Quick Pot.
Each time, they each said, "How is that pott"?? "Should I buy one?"
My response was yes!! It has SO many features and benefits and it totally changed my perception of "pots."
Try The Power Quick Pot, you will be pleasantly surprised!
Full disclosure…I don't use a slow cooker or a pressure cooker or any type of "pot". I assumed what came out of them was like the "scary" beef stew my parents would cook up in my childhood that I wanted noooo part of. When I saw the pressure cooker on the counter…I quickly got an invite to a friends house for dinner.
Needless to say, my mind was opened, big time by my Power Quick Pot experience.
At the taping, those of us in the audience (I was there with 3 other food bloggers) tasted everything the celebrity chefs cooked up AND voted on our favorites. The winning chef after all the rounds won a big check for their favorite charity. Pretty cool!
Kimberly Locke (of American Idol fame) was the host. Monti Carlo (Masterchef), Jen (Masterchef, Rock Harper  (Hell's Kitchen)and Ryan Scott (Top Chef) were challenged to create recipes using the Power Quick Pot with themes like easy prep (one minute), a dinner entree, cook with something frozen and make a dessert. My mind was blown by what how delicious the dishes were and at how different they all were from one another.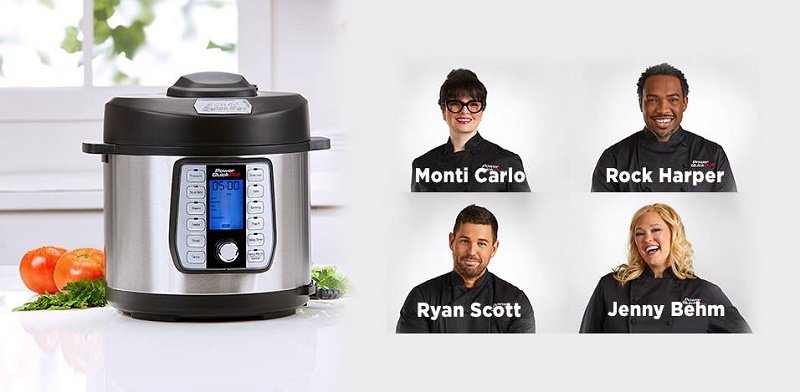 What Is The Power Quick Pot?
(I am giving one away at towards the bottom of this post!!)
I want to tell you more about this multi-purpose pot. I had the opportunity to be in the audience for an infomercial taping for the Power Quick Pot. which included a celebrity chef cook-off hosted by Kimberly Locke. The four chefs were Monti Carlo, Rock Harper, Jenny Behm, and Ryan Scott. They did a wonderful job of creating some tasty dishes using this amazing appliance.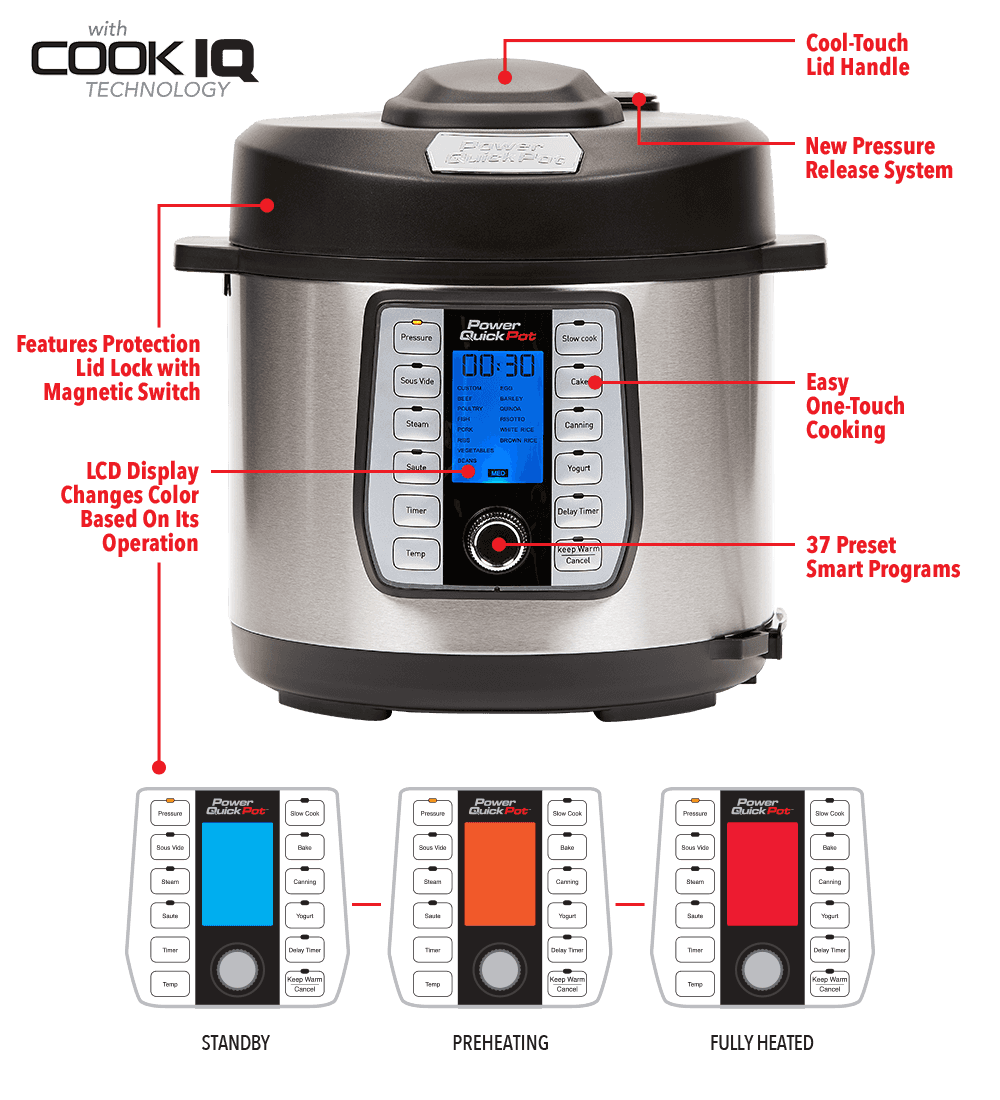 Monti made a Plantain Lasagna that was unlike any I had had before, I have to replicate it! She also made bread in a Power Quick Pot, it was to-die for! Jenny made wings that were insanely good and the Banana Bread Bananas Foster dessert she made was so dreamy, I have been craving it! My favorite bit from Rock was his Beef Stew and from Ryan, his enchiladas! Honestly, of the 16+ dishes, they made collectively…There was nothing I didn't like! The experience totally changed my perception.
Ryan was the overall winner that day HOWEVER the owner of the company that makes the Power Quick Pot (Tristar) was SO impressed by all the incredible foods that the chefs whipped up, that he presented EACH of them with a check for their charities on top of Ryan's winning check (so Ryan received 2 checks!). There were tears!! Pretty cool!
Its really crazy how many functions and features the Power Quick Pot has AND the recipes it can make as a result! The Power Quick Pot has 37 smart preset programs.

Your Pot comes with 4 cookbooks filled with recipes from each of the celebrity chefs too! Monti had a garlic bread, and a Salted Dulche de Leche cheesecake I am going to try Jenny's has a Lemon-Shrimp Risotto I want to make. Rock has a Cranberry HotToddyy that is perfect for the holidays and I made his Sweet & Spicy Mumbo WIngs which were delish! In Ryan's book, he has Basil Mashed Potatoes…I am SO curious how mashed potatoes will turn out, plus I have to make his Chicken enchilada Cassarole. You get 75-80 recipes! That will keep you busy and well-fed!
The Power Quick Pot is easy to use, clean up is easy and the variety of what you can actually use it for makes it a good choice for a small kitchen appliance.
I experimented with cooking a whole head of cauliflower in the Power Quick Pot and gave it the buffalo taste i crave. I first cooked one via Steam, next I did pressure and finally, I did bake. The baked version is the one I recommend. Cooking the head of Buffalo Wing Cauliflower via bake resulted in a bit of crispiness, that the other methods lacked. That was something I enjoyed.
The first one I made, I gave it to my husband to taste and he literally ate the whole thing…he had no room for dinner! He loved it and just couldn't get over the fact that I made it in a "pot", lol!
Talk about a low-carb, healthy meal or side dish! Bonus…made SO much faster vs baking in the oven! 
To make Buffalo Wing Cauliflower in a pot, all you need are a head of cauliflower, some grapeseed or olive oil, buffalo seasoning (McCormicks has a packet of buffalo seasoning powder, I found it when looking for something buffalo flavored to dust fried cheese curds with) and some water. That is it!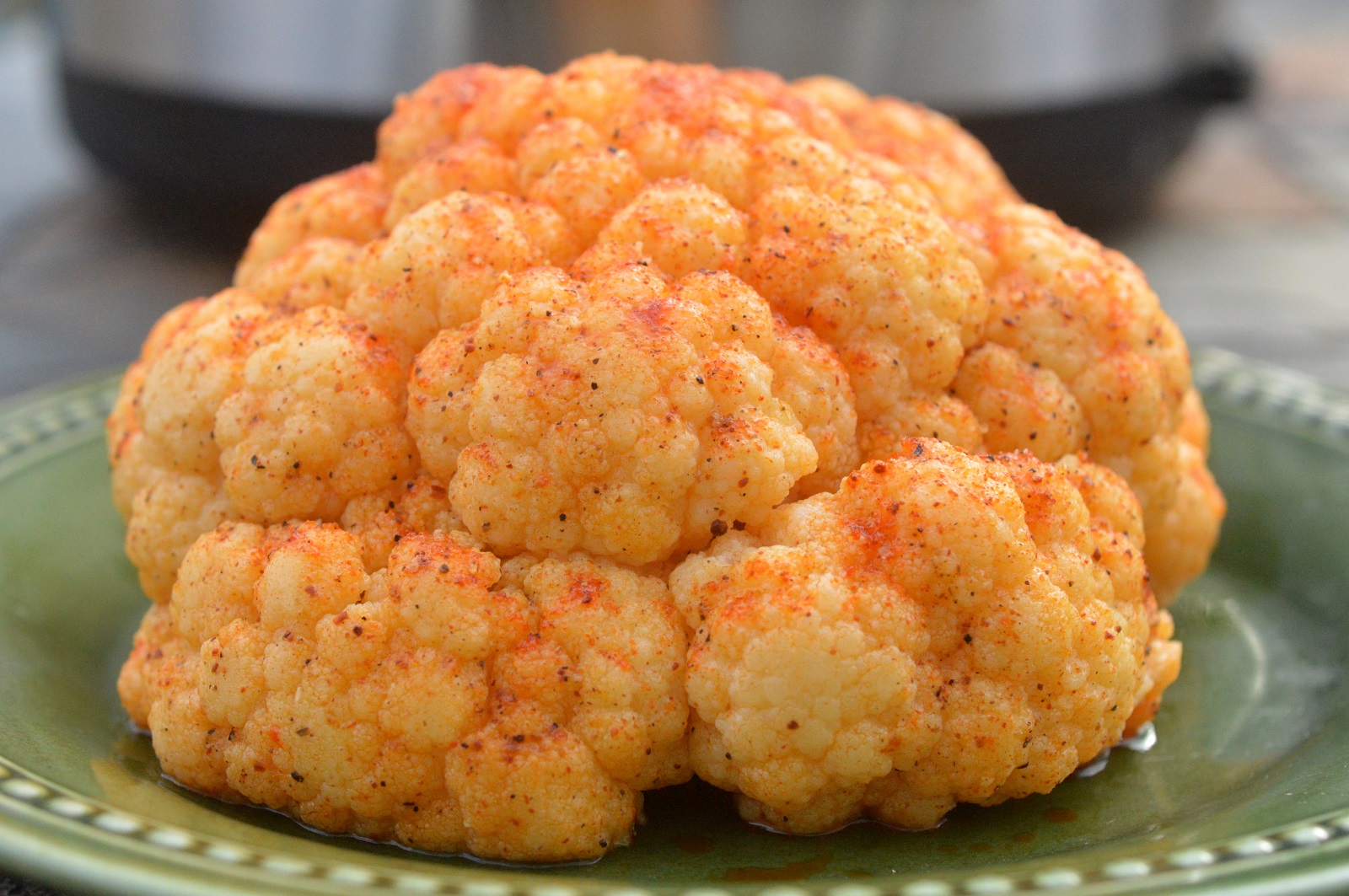 SO if you like cauliflower (and maybe even if you don't) as well as buffalo wing…everything like me, give this recipe a try!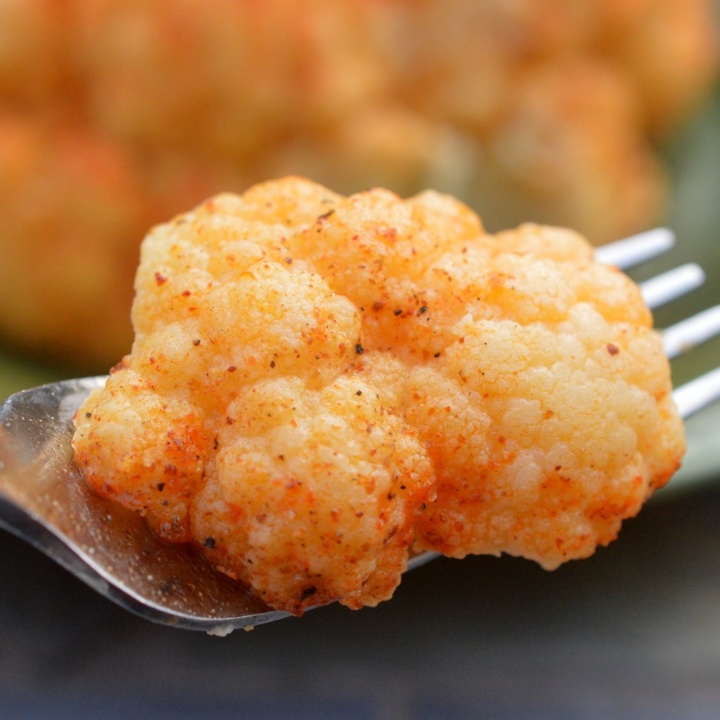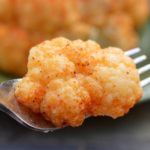 Print Recipe
Low Carb Buffalo Wing Cauliflower
Buffalo Wing Cauliflower is a low carb flavorful dish great for a meal or a side.
Ingredients
1

medium head cauliflower

2

TBS

Buffalo Wing Seasoning

2

TBS

grapeseed or olive oil

or melted butter

Salt & pepper

1

cup

water or vegetable broth
Instructions
Cut stem from the cauliflower head and remove leaves. Leave the core intact to hold the head together.

In a small bowl blend together the oil and buffalo seasoning.

Season cauliflower head with salt & pepper, then brush it liberally with the buffalo wing mixture.

Place 1 cup water or broth into the pot.

Place cauliflower on the footed rack and place in the Power Quick Pot.

Hit "bake" for 10-12-15 minutes. Cook time will vary based on size of the cauliflower,

Check it after 10 minutes to see if it is to your desired doneness, if not continue cooking for a few minutes.

Remove from pot, season with salt, pepper, another dusting of the buffalo wing spice (just the powder) and enjoy!
Nutrition
Serving:
3
g
|
Calories:
118
kcal