Lighten up a cool weather classic and make this easy to prepare, low carb, and gluten-free Grilled Eggplant Parmesan.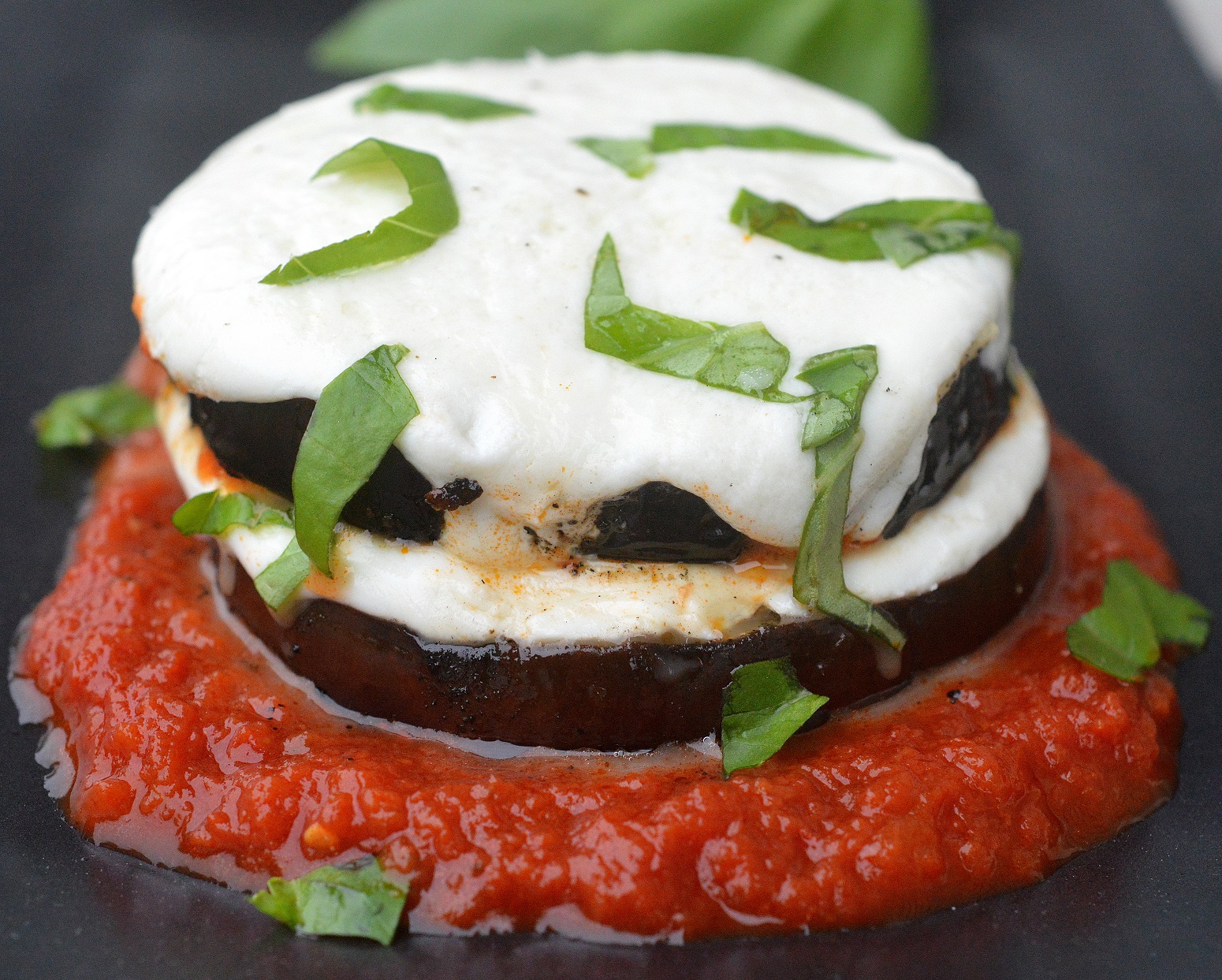 When grilling season hits, I will grill just about anything! Any reason to get outside in the sunshine is fine-by-me! As I often say, almost nothing is as delicious as food hot from the grill! Plus, the clean-up is so much easier...a win-win!
This Grilled Eggplant Parmesan works as lunch, a starter or a light dinner. I brush eggplant slices with a seasoned garlic oil, which takes minutes to make and is good on SO many things (it's the secret to my whole grilled fillet mignon, mmm!). After that, all you need is a good quality mozzarella and a delicious red sauce.
I teamed up once again with Jar Goods to bring you this recipe. Jar Goods is a local-to-me brand who makes a line of specialty sauces which are all-natural, Non-GMO verified and clean label. Good ingredients yield a truly great sauce. Currently, they carry Classic Red, Classic Spicy, and Classic Vodka. We each have our favorite in my family...For me, it's the Spicy!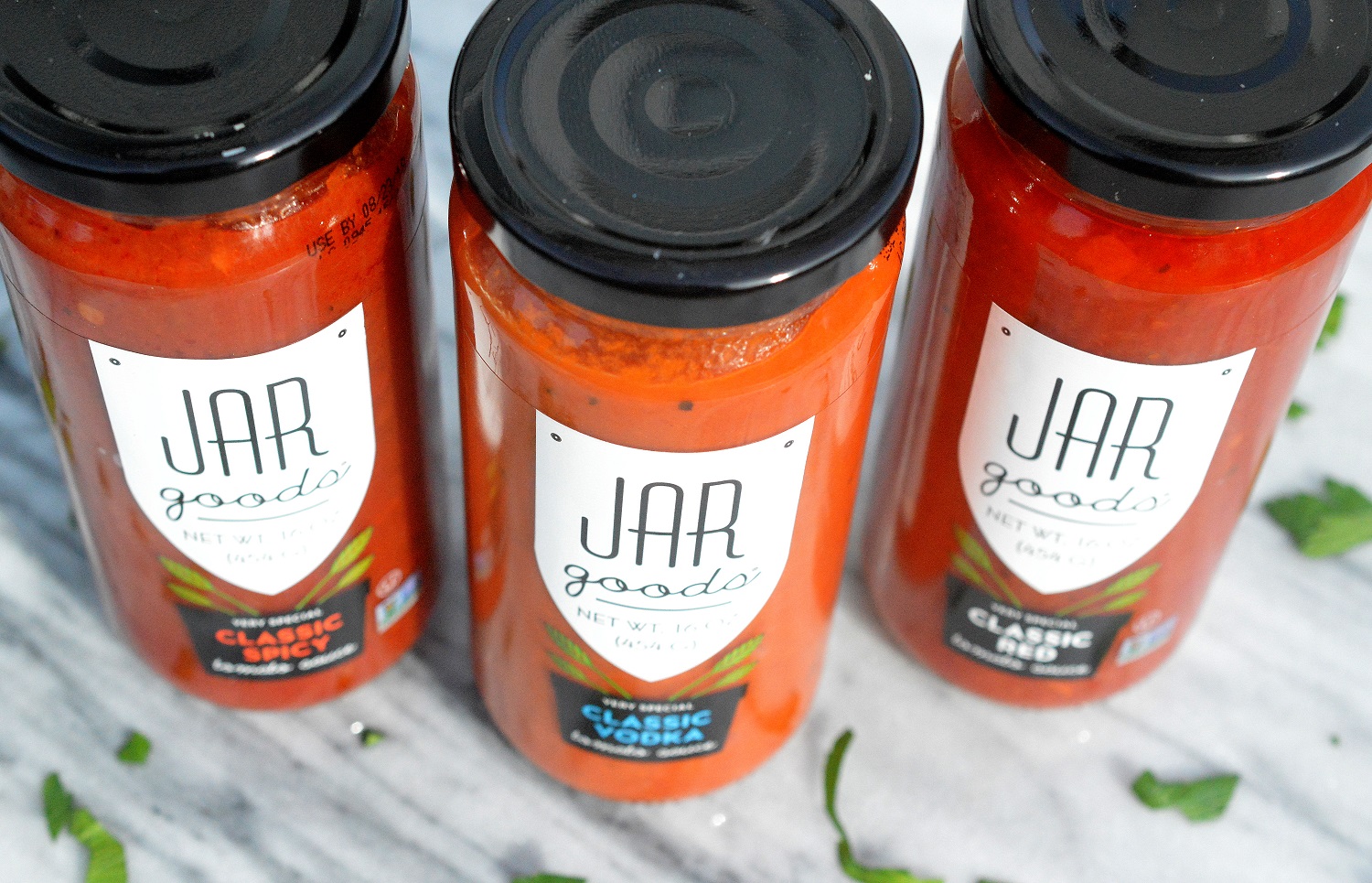 Women-owned and one of 6 small businesses selected for the inaugural year of the Chobani Incubator Group. Jar Goods will also soon carry a few new sauces: Vegan Vodka, Cacciatore Sauce, Purple Pesto and Black Tapenade which debuted at the Expo West Food Show to rave reviews! I can't wait to try them out!!
Just 90 calories per ½ cup with no added sugars (in the Spicy), Jar Goods sauces taste like homemade...without the mess! Focused on quality convenience and customer service, Jar Goods is carving out a name for itself and I for one can't wait to see where they take it! Currently available via 800+ retailers across (find where here) the US or via their website.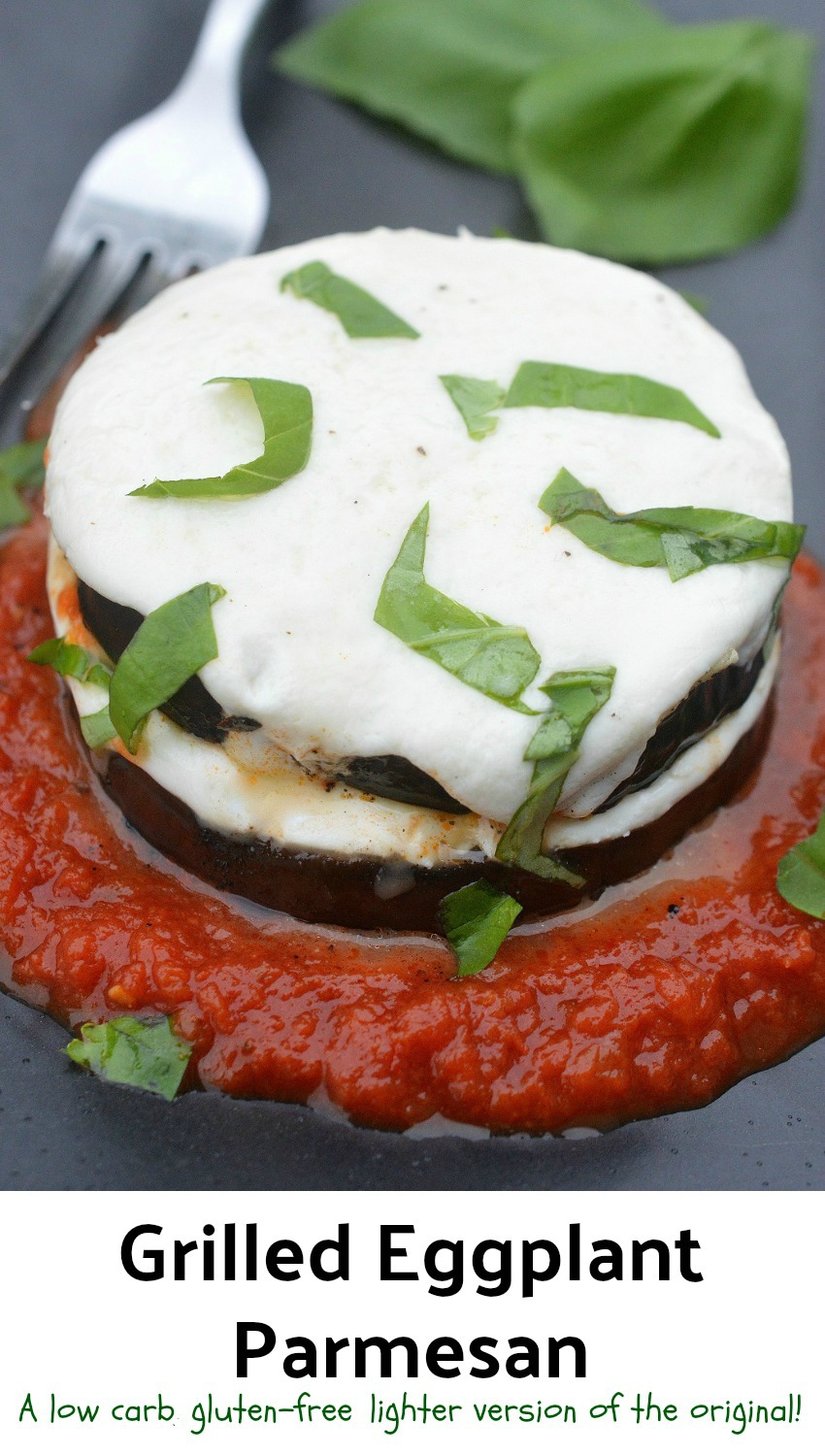 Last time I teamed up with Jar Goods I came up with these Cheesy "Meatless" Mushroom Meatballs, take a look From the taste and texture...you won't believe these lil' guys are meatless!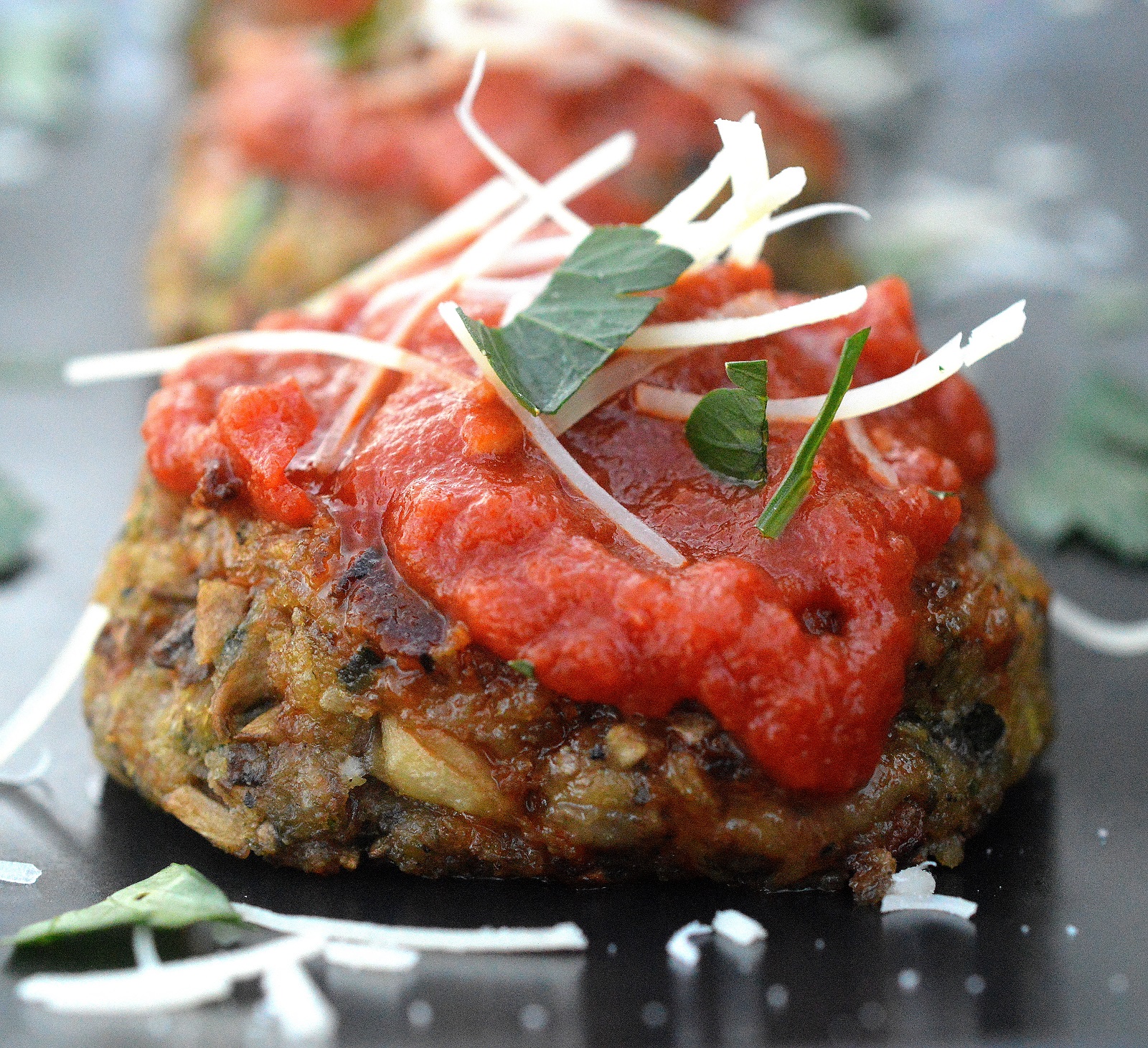 Follow Jar Goods on Facebook, Twitter, and Instagram for recipes, news, and specials.
Thanks again to Jar Goods for sponsoring this post!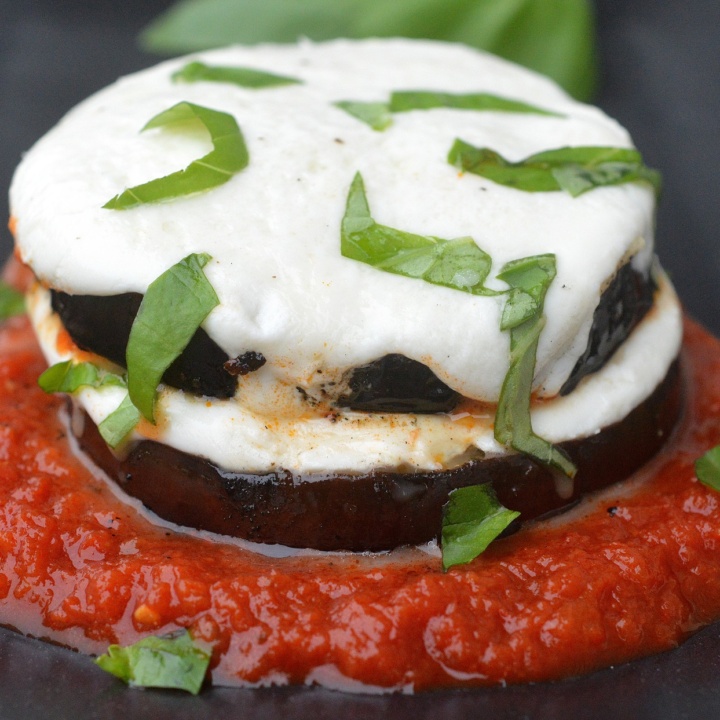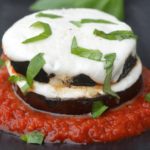 Print Recipe
Grilled Eggplant Parmesan
Ingredients
½

cup

grapeseed or olive oil

4

cloves

of garlic minced

Kosher salt & black pepper

1

eggplant

Fresh Mozzarella cheese

Fresh Basil leaves

Red sauce
Instructions
In a mason jar, combine oil, garlic Kosher salt & pepper. Ass seasoning to your preference. You do want the oil flavorful. Allow the oil to sit for at least 30 minutes and up to 6 hours.

Slice the ends of the eggplant off and then cut into ¼ to ½ inch-thick slices (rounds).

Brush both sides of your eggplant slices/rounds with the seasoned oil. You may also want to sprinkle just a bit more S & P on the slices/rounds.

Slice your Mozzarella into rounds.

Heat your grill to high, once hot place eggplant directly on the grill. Cook for 3 minutes, flip and cook until almost done to your liking.

With about 1-2 minutes to go, add slices of Mozzarella to each eggplant round and cook until just melted.

Assemble stacks atop warm sauce, top with Basil, additional seasoning and additional sauce to your liking.
Enjoy!