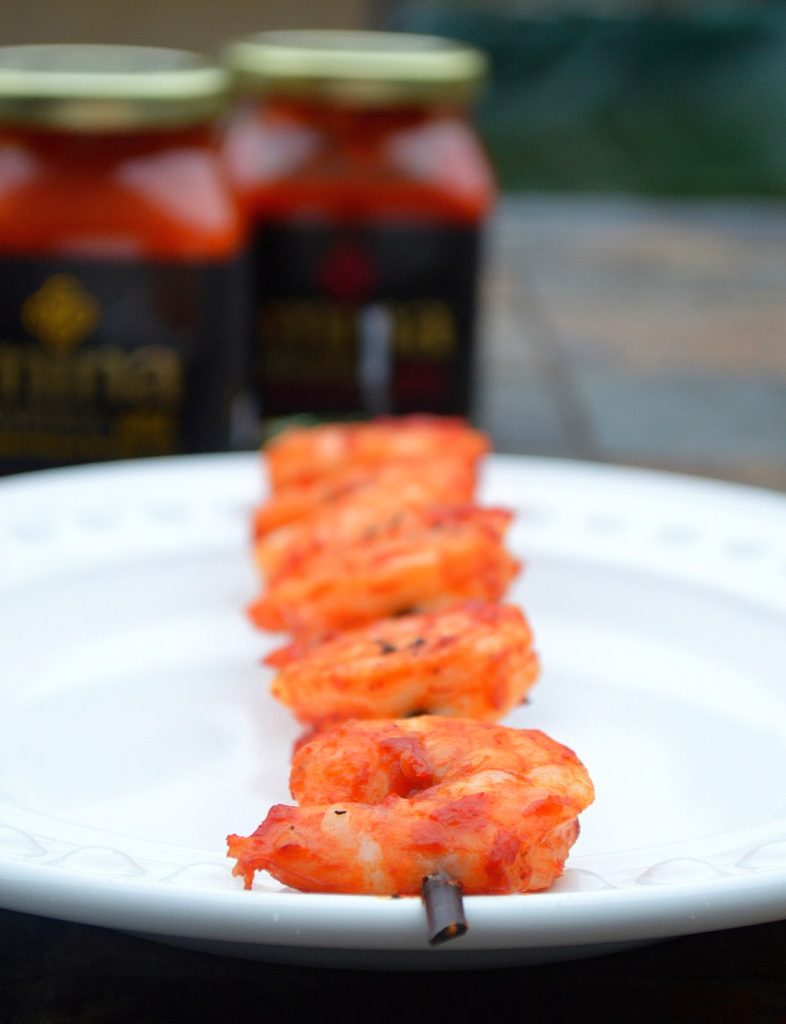 Anyone who knows me knows about my love affair with shrimp!
Cold, cooked shrimp dunked in spicy cocktail sauce, pan-fried garlic shrimp, grilled shrimp - whichever way you want to make it, I am sure I want to eat it.
This shrimp was made with just 2 ingredients - a perfect fast weeknight dinner.  Throw together a salad and a side veggie, pasta or rice and you are good to go!  To get this easy recipe, head on over to Musings of a Housewife where I contribute recipes.
Here are 3 of my favorite shrimp recipes:
Bloody Mary Shrimp (SO good on a hot day)
Spicy Grilled Shrimp (My number one favorite way to enjoy shrimp...still)
10 Minute Garlic Shrimp (A super-fast entree that will wow a crowd)
Enjoy!