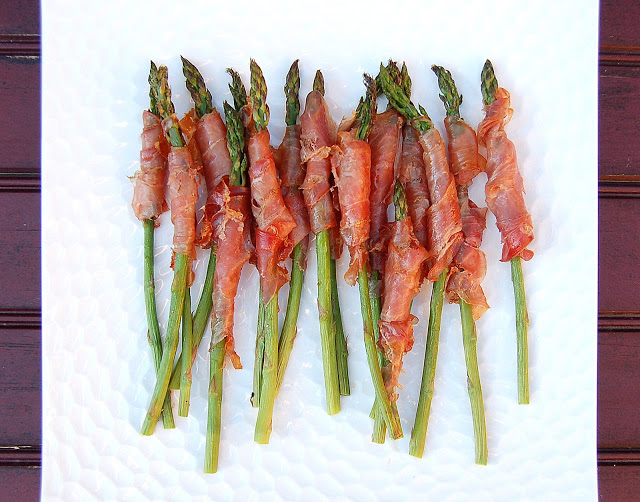 Spring has finally come to beautiful Bucks County Pennsylvania!! Today is the second gloriously gorgeous day we have had since it officially became Spring!
We have had, cold, snow, ice, cold rainy days and now…THIS…80 degrees! Whooohooo!
When I think spring, I think of birds singing, woodpeckers pecking away, flowers and buds bursting open, the intoxicating sent of grills being lit after a long winters sleep and easy, lite food.
Why easy lite food? I don't know about you but it seems to me once spring starts life gets a little more crazy, with sports, kids playing outside, lawn work etc. I feel like we run on all 4 cylinders…nonstop! And then there is the mad frenzy to drop a few pounds before its time for flip flops & swimsuits.
This is a dish I love, it's quick to prepare, light but satisfying and addictivley delicious. My girlfriend April made this for a St Patrick's party, we went to and it reminded that I hadn't made it in quite awhile. I use asparagus all-the-time in dishes and my kids are crazy for roasted asparagus so I make it weekly. It's simple and easy yet spectacular. Don't save it for special occasions!
This make a great app or side and kids go crazy for it! Plus you get the goodness of asparagus with a bit of prosciutto and I feel better about scarfung down a handful of these than I do chips & dip when I know swimsuit season will soon be upon us.
If you love asparagus as much as my family and I do, here are a few other ways to enjoy this incredibly versatile veggie!
Chilled Asparagus & Tomatoes with Balsamic Vinaigrette – I call this a party plate!
This beautiful Orzo Salad is a favorite lunch of mine and it travels well to work or BBQ's!
This Lemon Asparagus makes a fantastic side dish!
I've never had anything like this, and I will fix THAT ASAP! Asparagus & Mascarpone Gratin
Asparagus Hummus, yummo!!
And speaking of the grill…Grilled Asparagus Salad that looks insanely delicious!
Now I am craving asparagus! What is your favorite way to eat it?
Prosciutto Wrapped Asparagus


1 bunch of asparagus, trimmed (stay away from the big fat ones, go for the med-thin)
1 TBS olive oil
Kosher salt & pepper to taste
3/4 pound Prosciutto
Preheat your oven to 400 degrees. Lightly oil a baking sheet with half of your olive oil. Drizzle the other half of oil over your asparagus and lightly toss them with your hands to get a coat. Sprinkle with salt & pepper (but remember the prosciutto is salty so go light on the salt). Gently wrap each spear with 1/2 piece of the prosciutto. Bake for 8-15 minutes – it really depends on the thickness of your asparagus. You can serve these hot from the oven or at room temperature…save some for me!!
Notes: Usually they deli counter cuts the prosciutto thin and they only put a few slices at a time on top of one another, separating them with plastic. That is how I like it. The slices I get are large, so I usually just easily tear them in half. Just take a look at the size of your asparagus vs the size of your prosciutto and decide what you think will work best. Oh and try not to be like me and eat half of the prosciutto while wrapping…its-so-stinking-good!


Also, I find it quicker & easier to hold the prosciutto and spin the asparagus to wrap them. that is how I taught my 8 year old to do it as well (and she wrapped a few in the photo…and THAT makes me happy!
I have no idea who to credit for this genius idea…to me, its just one of those non-recipe dishes that you eat somewhere and replicate. Maybe Giada De Laurentis brought it mainstream? If so Giada…you are a brilliant!!
Enjoy!!