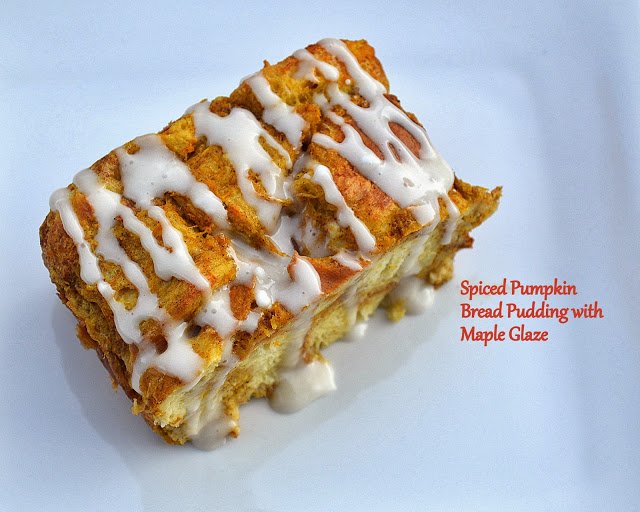 Life is SO busy…right? I don't know about you but for me, now that my kids are 9 and almost 12, I feel like I need that time-turner-thingie that Hermoine Granger had in one of the Harry Potter books, so I can be in 2 or 3 places at once. One of those places I would choose to be is a place where I would have nothing to do but enjoy a peaceful, leisurely day with some great music playing as I got down to business in the kitchen – making whatever I felt like for no reason at all!
2 weeks ago I got my hands on a gorgeous new cookbook called Baking By Hand written by the founders of A & J Artisan Bakers. I instantly loved the look of the book and then as I began to flip through it, I loved both the recipes as well as their story and message.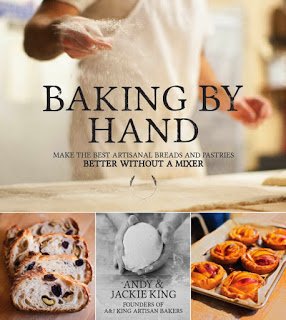 I am passionate about teaching my kids to cook, especially my 9 year old daughter who has been my almost constant companion in the kitchen since she was about 5-6. She's always like "whatch makin?" "Why did you make that without me?" "Can you put ingredients out for me and my friends and can we do a cooking competition?" She's kind of obsessed! Which led me to begin teaching her some of the basics. Some of which we share on this site. I realized as I flipped through Baking By Hand, that I have yet to teach her anything about breadmaking. I have shied away from that skill myself and I really don't know why.
Making bread is as basic and fundamental as it gets. As you stand there working the dough with your hands, you can instantly imagine a simpler time, you could be your great-great-great grandmother standing in her kitchen making something wonderful and delicious for her family. Those thoughts are really cool to me! For a number of years both bakeries and supermarkets have been offering artisan breads and it's easy to just pick up a loaf or two and use it however you choose. But making it yourself, especially making it with and for someone you love, then ripping a hunk of hot delicious bread off and popping it into your mouth – that is a memory that will last forever. Way better than just popping a loaf into your shopping cart…right??
This week my daughter is going to pick out 3 things she wants to make from this book and we will get down to business. I am sure at least one of them will then be remade for our Thanksgiving table and that makes me happy!
I already have a number of recipes in mind I want to try out…their Asiago Chili Bread sounds amazing! The book has a Marinated Olive Sourdough that I know my husband, mom and sister will go crazy for. I am interested in the Cranberry Walnut Bread, Sticky Buns, Concord Grape Pie, Lime Curd Macaroon Tart (YUM!!) and some of the sweet and savory tarts. The book offers 6…6 bread pudding recipes, I had to make the Spiced Pumpkin Bread Pudding with Maple Glaze which my daughter roasted the pumpkin for (as well as learned how to clean, boil and bake the seeds). It was delicious, it was flavorful, moist, crisp and everything a bread pudding should be. The Maple Glaze stole the show – my kids could not stop "sampling" it, lol! I also liked the fact that it had no alcohol in it so it was something the whole family could enjoy. The Caramel Bourbon Pecan Bread Pudding is next on my list and I am SOOOO going to add in some bacon. I.Can't.Wait! Ooooh and their is a chocolate bread pudding too…I have never had chocolate in a bread pudding but this looks a-mazing!
The book also offers sandwich ideas for the breads you will make and pickles…yes 5 different pickle recipes. I LOVE that!!
Anyway as you can tell, I think this book is fabulous. Sometimes when I look through a cookbook for the first time I am excited to make a few recipes…you know it's a good one when you literally want to make half of the recipes in a book.
I was not compensated to write about this book, I did receive a copy to review and what I just told you is straight talk from me to you. I did ask for a second copy to give away to one of you…because after all, sharing good things is just a fun thing to do!! I personally am also throwing in a $25.00 gift card so the ingredients for your first recipe or two are on me…maybe one of those recipes will grace YOUR Thanksgiving table (a thought which makes me smile)!
Spiced Pumpkin Bread Pudding with Maple Glaze


3 large eggs
7 oz whole milk
7 oz half & half
2/3 cup sugar
6 oz roasted pumpkin (fresh is so much better for this than canned)
1 1/4 tsp cinnamon
3/4 tsp allspice
1/4 tsp nutmeg
1 pound of day old or stale challah or brioche cut into a 1-inch dice
Maple Glaze


1 1/4 cup confectioners sugar
2 TBS maple syrup
1 oz half & half
To find out how to roast a pumpkin – click here and my 9 year old daughter will show you how 🙂
Whisk the eggs, milk, half & half, sugar, pumpkin and spices in a large bowl until combined and smooth.
Ad in the bread pieces and toss well, until all are coated with the custard. Allow the bread to soak for 30 minutes to an hour. Preheat your oven to 375 degrees, scrape your mixture into a greased pan or paper mold and bake until golden brown and firm when pressed. About 45 minutes.
For the glaze, combine the above ingredients and stir until smooth. Drizzle over top your cooled bread pudding and serve.
Colleen's Notes: I actually did not add in the sugar to the recipe since the pumpkin we roasted was actually very sweet. The original recipe for the Maple Glaze called for maple sugar which I did not have, so I improvised by adding maple syrup instead – it was delicious.
Good Luck & Enjoy!!