If you are like me and don't love green beans BUT know that they are good for you...well then these Steamed Green Beans With Bacon Jam will rock your world!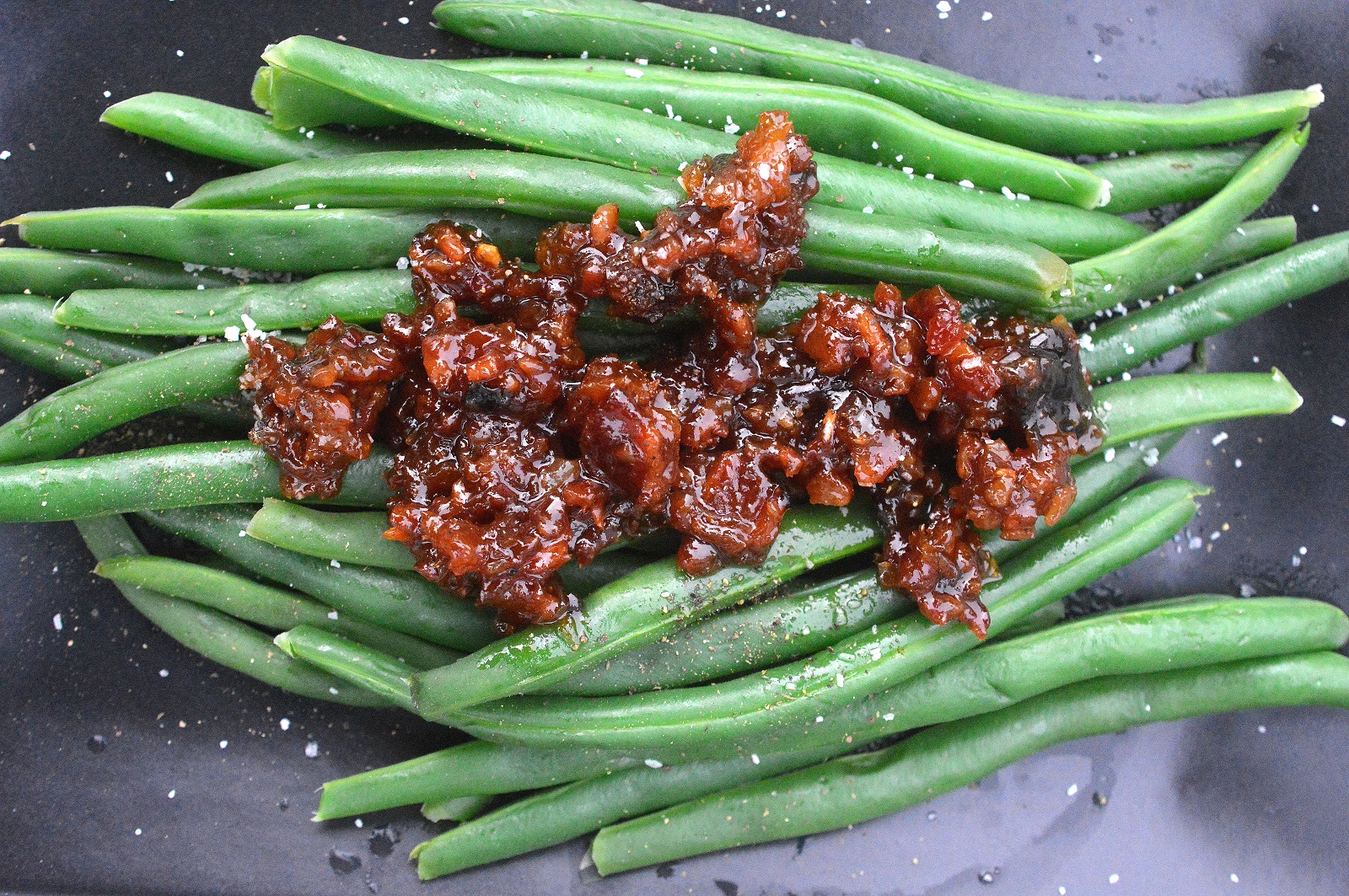 I hope your holidays were wonderful!! As you can see I took a couple weeks of to unplug and be with my family. It was glorious...except sadly we had no snow!!
We took our annual trip to Hershey Park's Christmas Candylane...which we seriously love to do. Hershey, PA is so amazing at Christmas.  This year my mom, and two of my siblings joined us as we celebrated my nephew Zack, the oldest of the next generation, turning 16. It was his idea too...so as you can see we are not the only ones who love Hershey at Christmas.
Other than that, we did our traditional Christmas Eve Wigilia Dinner (Polish) with my whole family, then spent a quiet  Christmas at home which was amazing! We relaxed, ate great food (I made and ate waaaay too many cookies), visited with friends, celebrated New Years Eve and all the great stuff that happens over holidays. Oh and I made my Chocolate Moonshine a few times which may or may not have contributed to one friend overdoing it a bit...Whooops!
How many days till Christmas?? I want to do it again, I just love it!! Proof...the tree is still up (I never want to take it down), lol!
In December I shared a recipe for Bacon Jam and I heard from quite a few people just how much they loved it and that many made it for holiday food gifts (love hearing that). One person told me that every man on her list received a jar!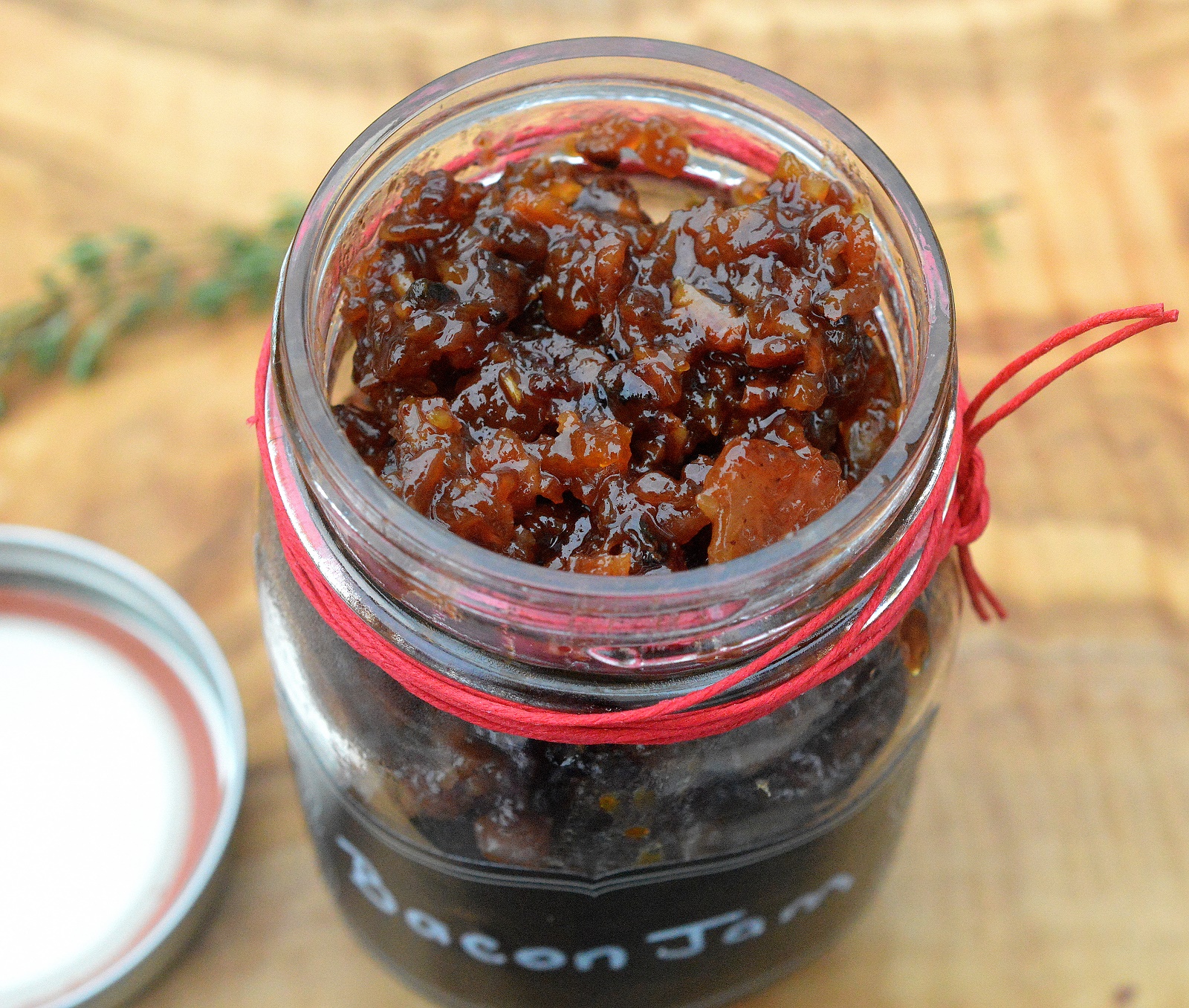 Since I had made a couple batches for myself. I put it on eggs, English muffins, cheese, etc. But my favorite way to enjoy it (besides by the forkful) was putting over Steamed Green Beans...so I thought I would share that.
Making Steamed Green Beans with Bacon Jam is easy once you have the Bacon Jam on hand and to make that you just need about 20 minutes and it lasts 2 weeks in the fridge. I do warn you though...I kept eating it by the forkful. It's that good!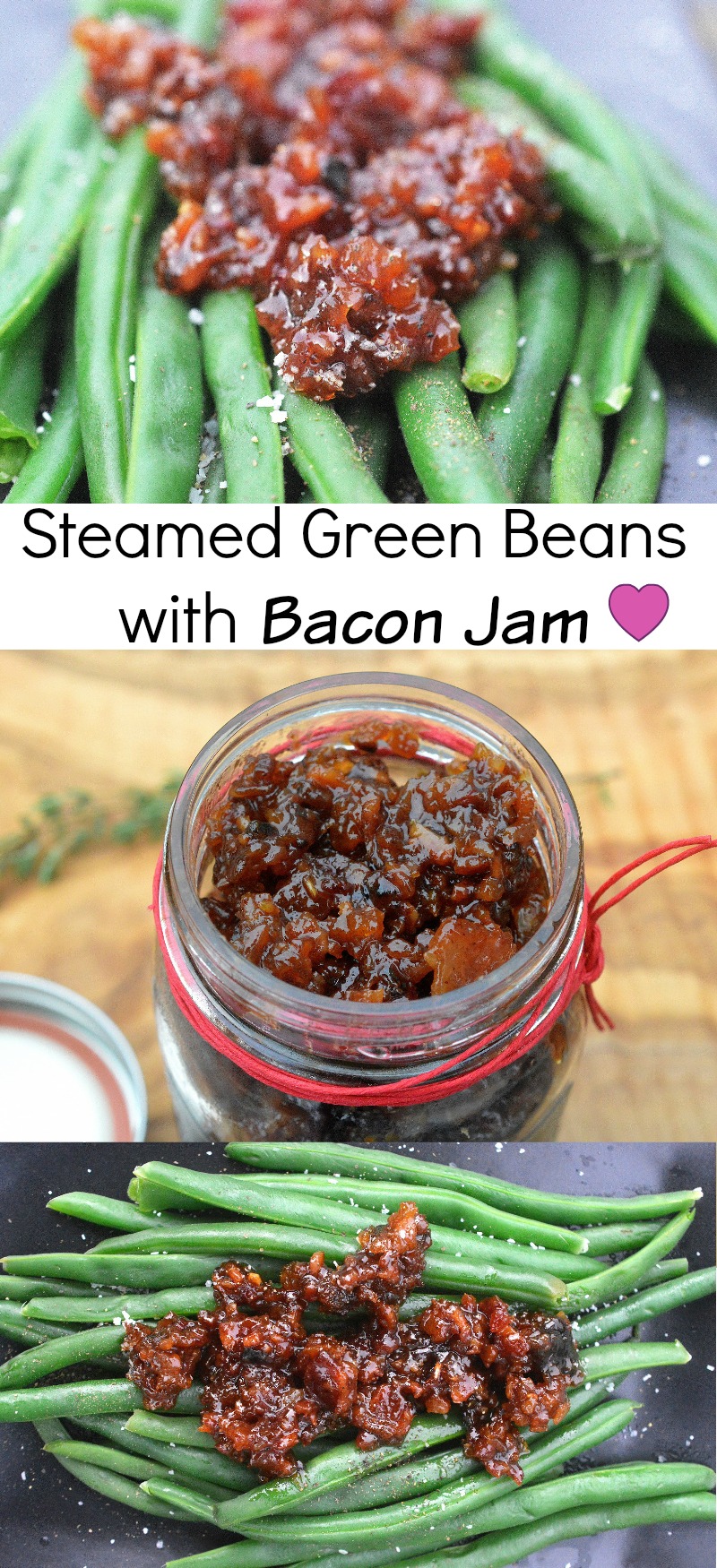 The Bacon Jam mingling with the fresh and vibrant steamed green beans is so delicious and decadent that I have had it for lunch about 4 times in the last 2 weeks. Try it!!
Wishing you a healthy, fun & prosperous 2017!!
Enjoy!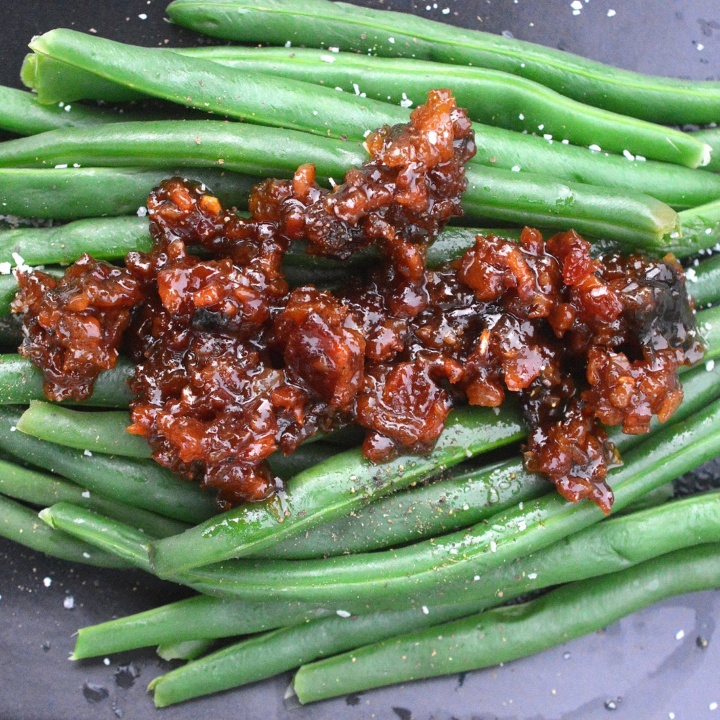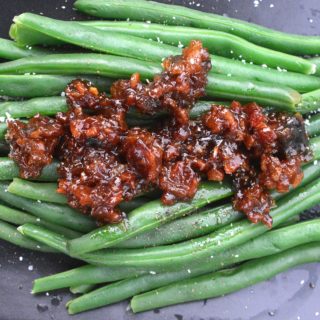 Steamed Green Beans with Bacon Jam
Ingredients
1

pound

fresh green beans

Salt & pepper

Bacon Jam

click here for my recipe
Instructions
Steam your green beans the way you enjoy them. I like them crisp tender.

Toss with a bit of salt & pepper and top witha heaping spoonful of Bacon Jam.

Repeat often!
Follow me on Tik Tok for 1 minute videos