These Cajun Green Beans just so happen to be low carb, gluten free and big in flavor! Perfect for anyone trying to eat a little healthier.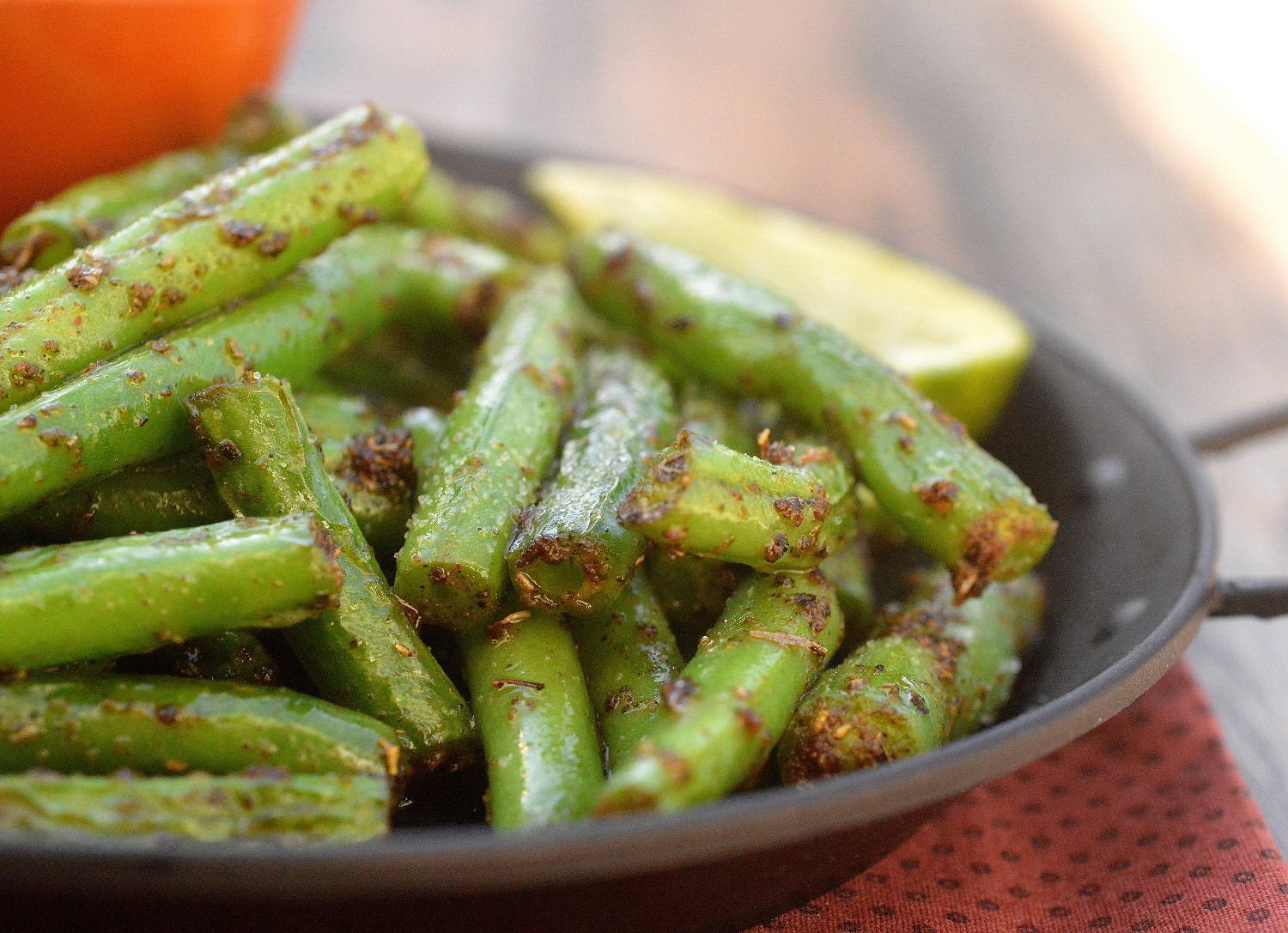 These Cajun Green Beans make for a healthy after-school snack, a great appetizer served alongside some remoulade for dipping, or a perfect side dish for fish or meats.
I've partnered once again with Produce For Kids, a fantastic organization that encourages families nationwide to eat healthier. Via partnerships with some amazing food brands as sponsors and campaign and people like you and I taking the pledge, they raise money to provide meals for families in need. Last year 21,674 pledges were made, which resulted in 238,414 donated meals for families in need. Amazing!!
The Power Your Lunchbox Pledge™

website

offers tools and tips for families and classrooms to eat healthier lunches, after-school snacks and weekday dinners for the new year.

For every online pledge, lunchbox-friendly companies supporting Power Your Lunchbox Pledge will make a collective $1 donation to kids' nutrition programs through Feeding America®. 

Are you ready to take the pledge and do your part??
It literally takes 1 minute for you to make an impact!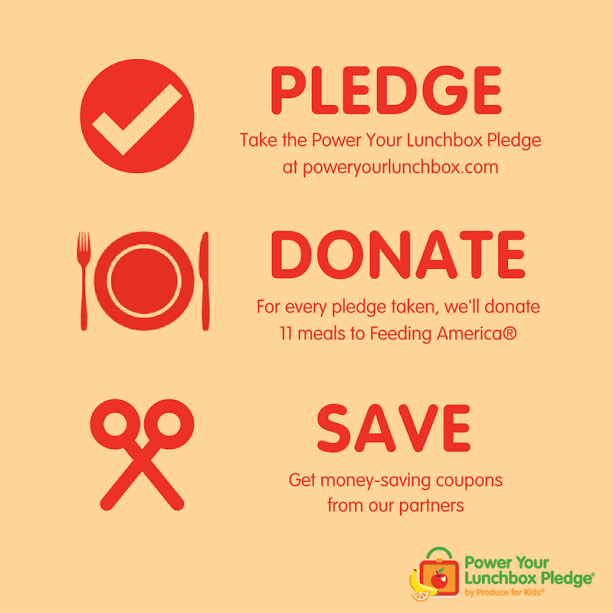 I love supporting Brands that I know who give back. I am a regular customer of Pero Farms®, Marie's® Dressings and Earthbound Farm® products and if they save me time and are quality products I feel good about feeding my family...Even better!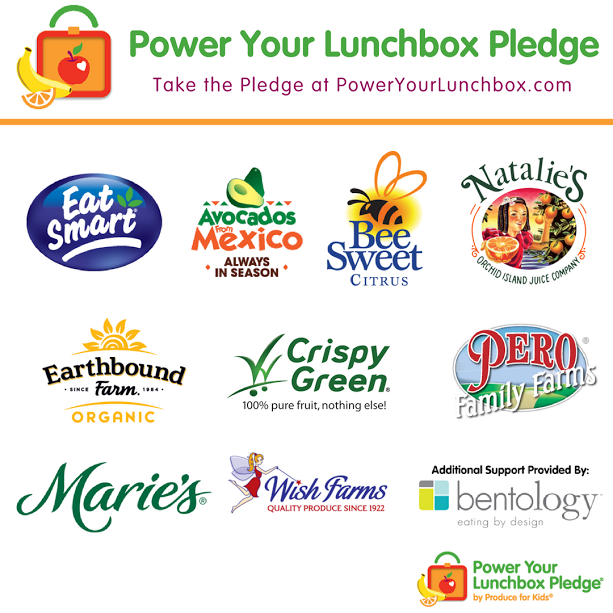 My son is a freshman in high school and he comes home ravenous each day. He walks in the door, gives me a hug and as he begins telling me about his day...his eyes begin to dart around, looking for food...Haha! Boys!  I almost always have something waiting for him.
Last week I made Cajun Green Beans with  Pero Family Farms® Snipped Green Beans. As Connor walked in the door he started to sniff the air and look around, he quickly said and "what are you making??" My son has only ever eaten "cut" greed beans from a can (which he loves and easily downs a can himself). Never could I get this kid to eat fresh green beans. The smell in the kitchen coerced him into to tasting one of the Cajun Green Beans and before I knew it, he ate most of them!  A few days later when I made them again for dinner, he came down to the kitchen early...just waiting to pounce! Score one for me!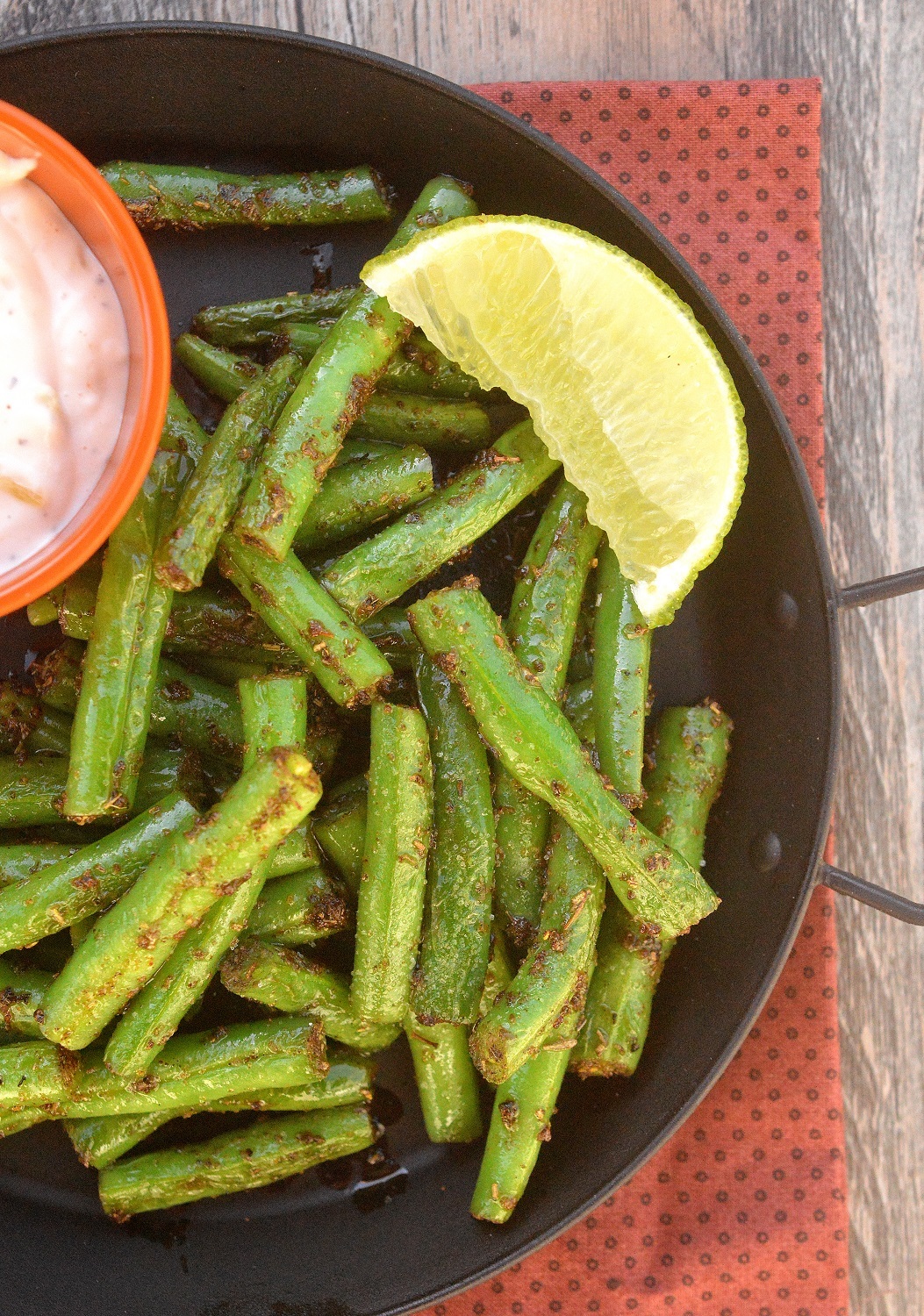 The recipe idea for these Cajun Green Beans came from watching a chef make something similar on an episode of Live From Daryl's House. I LOVE that internet show. Years ago Daryl Hall started it with his own funds and filmed it at his home in CT. These day's its filmed at his Restaurant/Club in Pawling NY. Some episodes even air on MTV. I think I have watched just about all 82 episodes, lol! My two favorite things in this world (besides my family of course) are music and food and wouldn't you know that Daryl Hall showcases both on LFDH.
Each episode has a singer (to name just a few from the 82 episodes...Kenny Loggins, Cheap Trick, Wyclef Jean, Cee Lo Green, Daughtry, Sammy Hagar, Jo Walsh Train, Keb Mo, Rob Thomas and one that blew me away...her voice is insane...Elle King.) I love hearing Daryl, his band (who are unbelievable) and the guests collaborate. I have gained a tremendous appreciation for Hall & Oats Catalog of music as well as many other artists...both known and unknown to me. Each episode, they sing...off the cuff and unrehearsed a few of the artists songs and a few Hall & Oats /Daryl Hall Songs. PLUS each episode highlights a guest chef or sometimes the artists recipe. And then they eat dinner and chat. You find out some really cool facts over those dinners. LOVE LOVE LOVE this show!
Sometimes the simplest recipes are the best recipes! And when it comes to kids...they seem to embrace simple recipes as well. Last time I partnered with Produce For Kids I made these 2 Ingredient Chicken Sausage Pepper Rings and my daughter and her friends went crazy for them...a couple of the girlies now make them at home! Healthy and easy to make...What's not to love?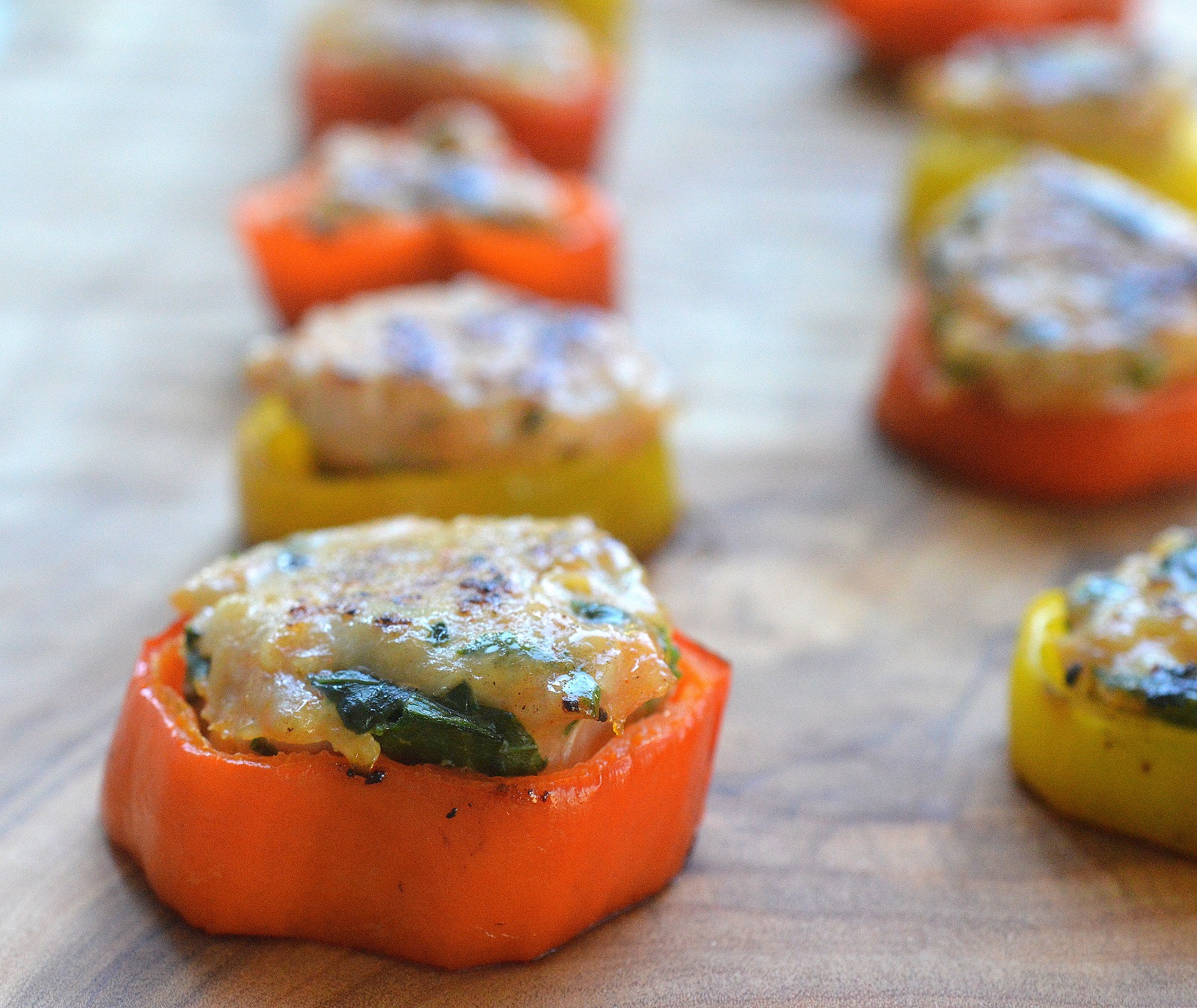 I hope you take a minute to take the Pledge and another few minutes to make these Cajun Green Beans! Produce For Kids also has about a zillion recipe ideas to get your kids (and you) eating healthier via their website and social media channels. Check them out! 
Enjoy!!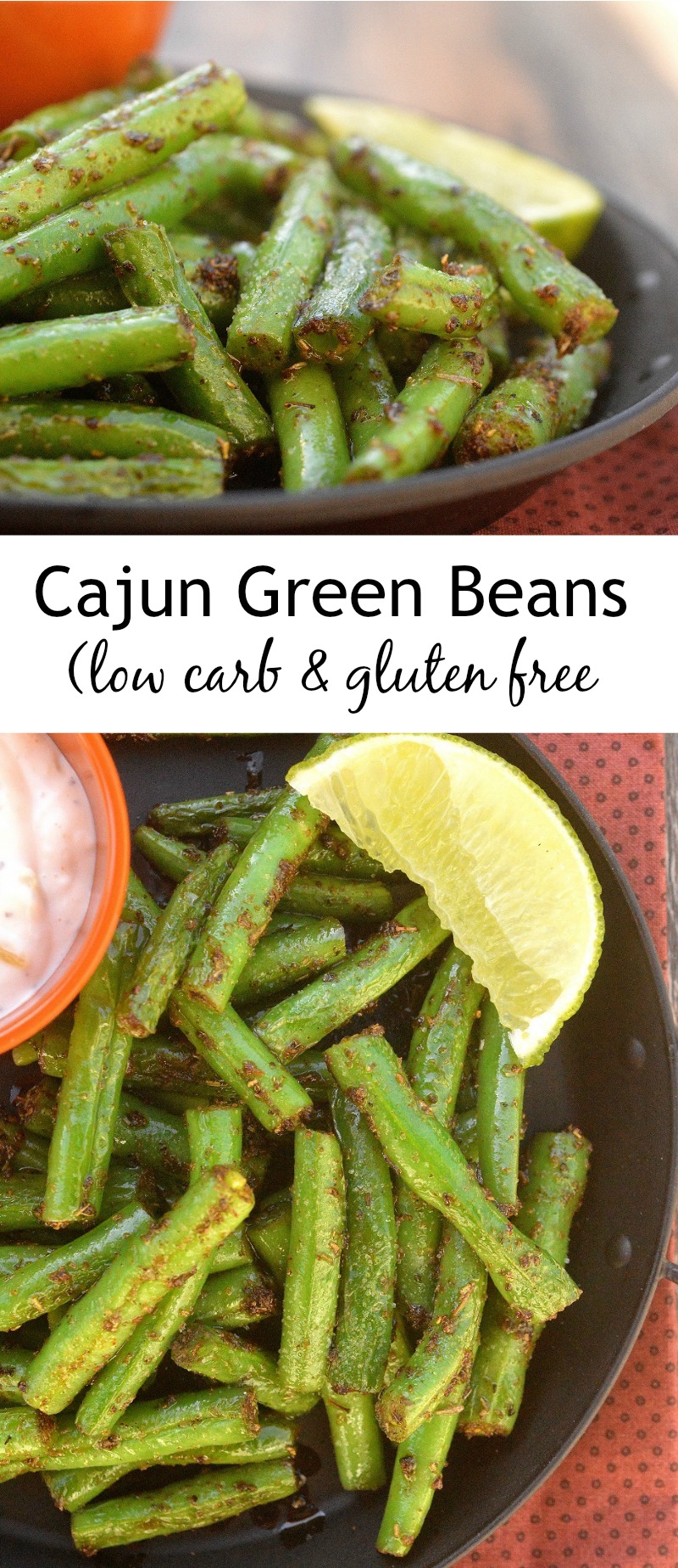 If you enjoy green beans, try my version of PF Changs Spicy Green Beans. Adding some Asian ingredients and heat to green beans is magical!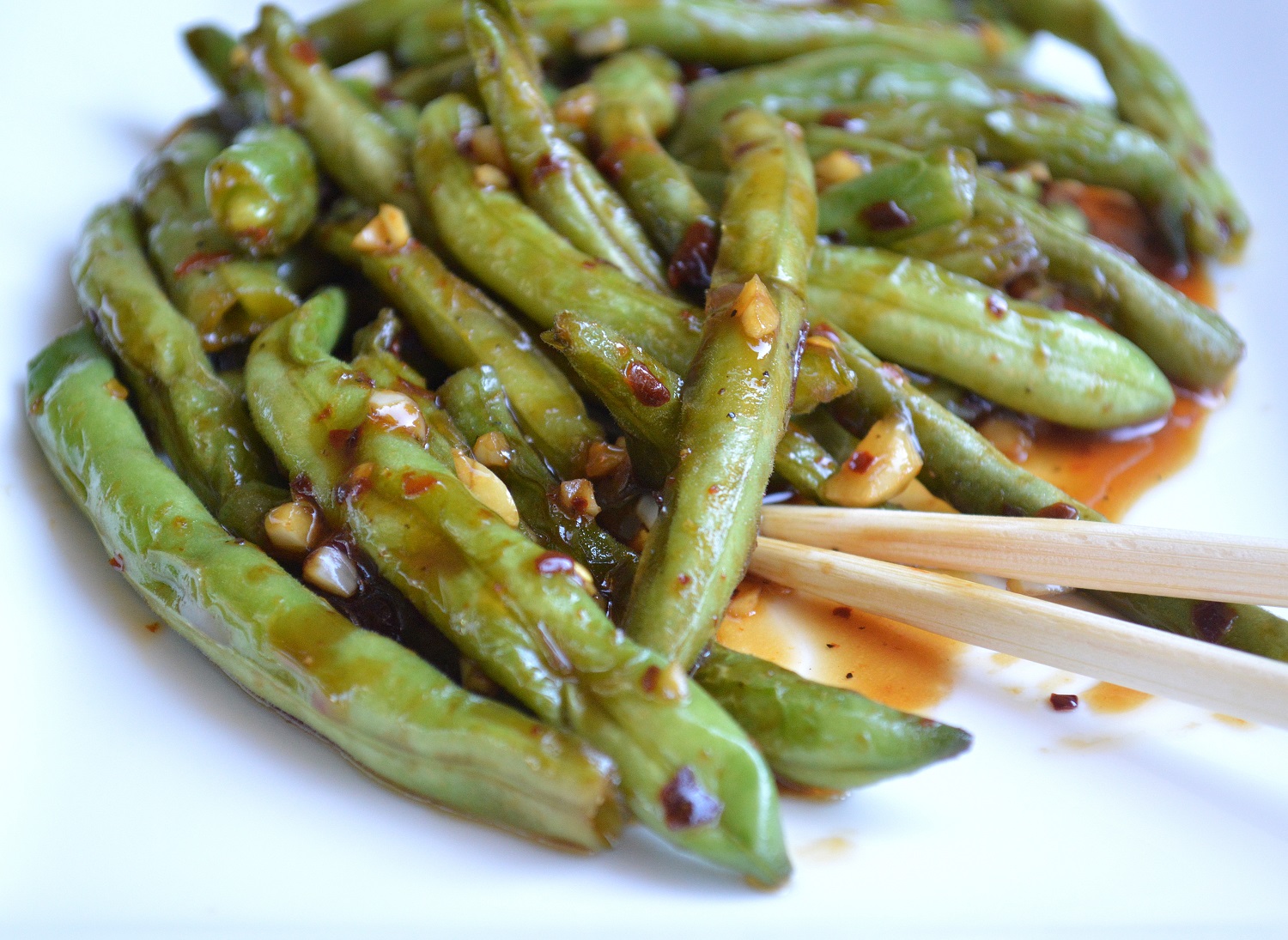 Enjoy!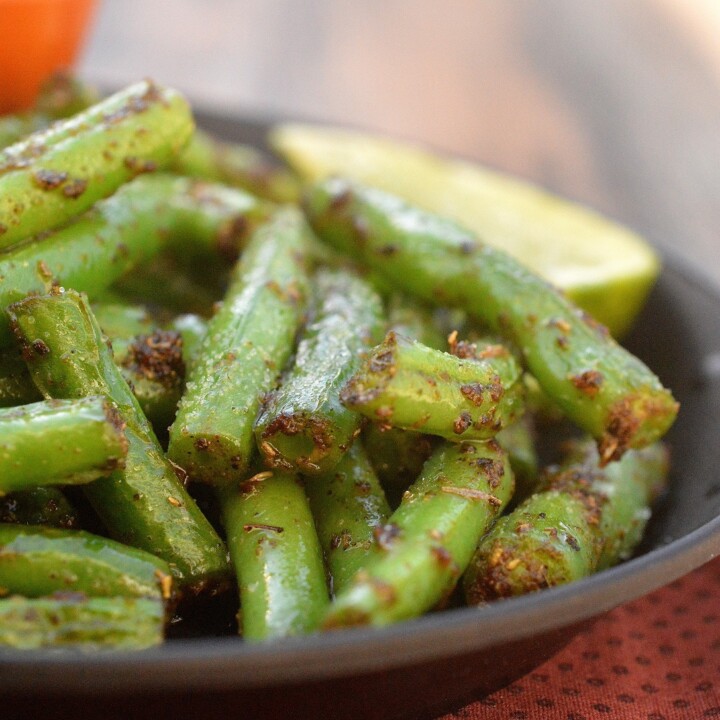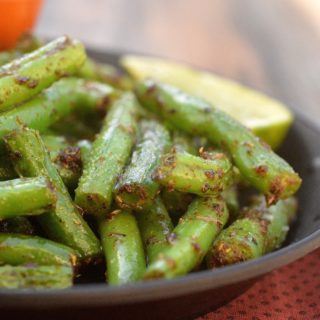 Cajun Green Beans (Low Carb)
Ingredients
1

Pound

Green Beans

1 ½

TBS

grapeseed or olive oil

Cajun Seasoning

Kosher salt & black pepper
Instructions
Prep your green beans by cleaning them up and snipping any ends necessary. Keep them whole or cut them into bit sized pieces.

Heat oil in a non-stick skillet or frying pan. Add in your green beans and saute for 1 minute.

Add in Cajun seasoning, salt and pepper.

Cook for a few minutes more until either crisp-tender or cooked to your liking.

Serve.
Notes
Depending on the Cajun seasoning you have...it may or may not be salty. If it is not salty, add in some salt.
If you prefer your green beans cooked through, add a TBS or two of water to the pan to allow them to cook through.
Follow me on Tik Tok for 1 minute videos