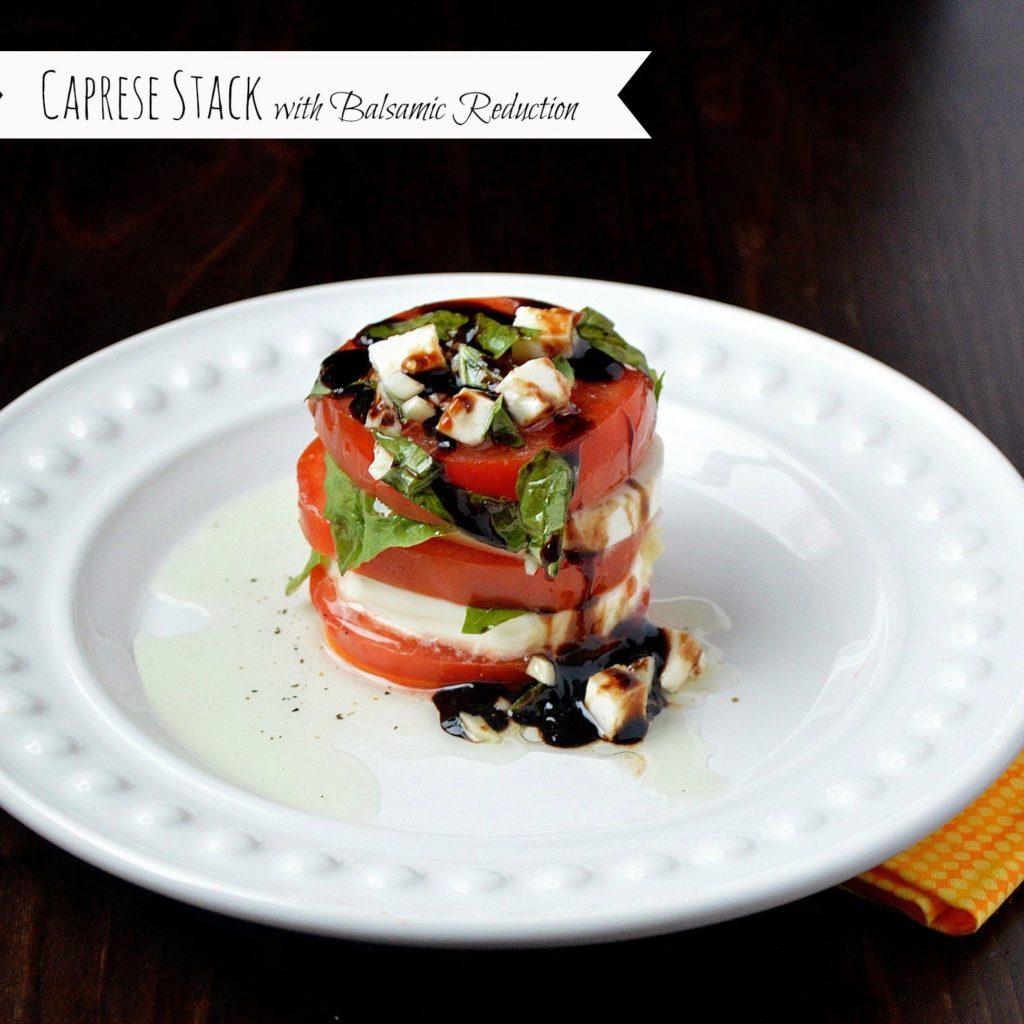 I can never get enough of tomatoes, well good tomatoes that is!
My sister (who knows me too well) rolls her eyes at me whenever we are out for a meal, because she knows what's coming. If I am thinking of ordering something with tomatoes (as I often do) I always ask the server "how do the tomatoes look?" "Can you take a look at them and see if they are red and ripe?"
Hey…a tomato lover needs to know! If my order shows up with under-ripe or mushy tomatoes, I'm-not-gonna-eat-them.
A well made Caprese Stack is one of my favorite things on the planet (so is a perfectly made BLT). Tomatoes, beautiful mozzarella cheese, basil and balsamic reduction and my "secret" ingredient, who needs Calgon to take you away when you can have that! The better the ingredients, the more magical the result.
To see how I make this as well the secret to the perfect Caprese Stack – visit Musings of a Housewife where I have contributed this recipe.
What's your favorite way to eat a tomato?


Enjoy!