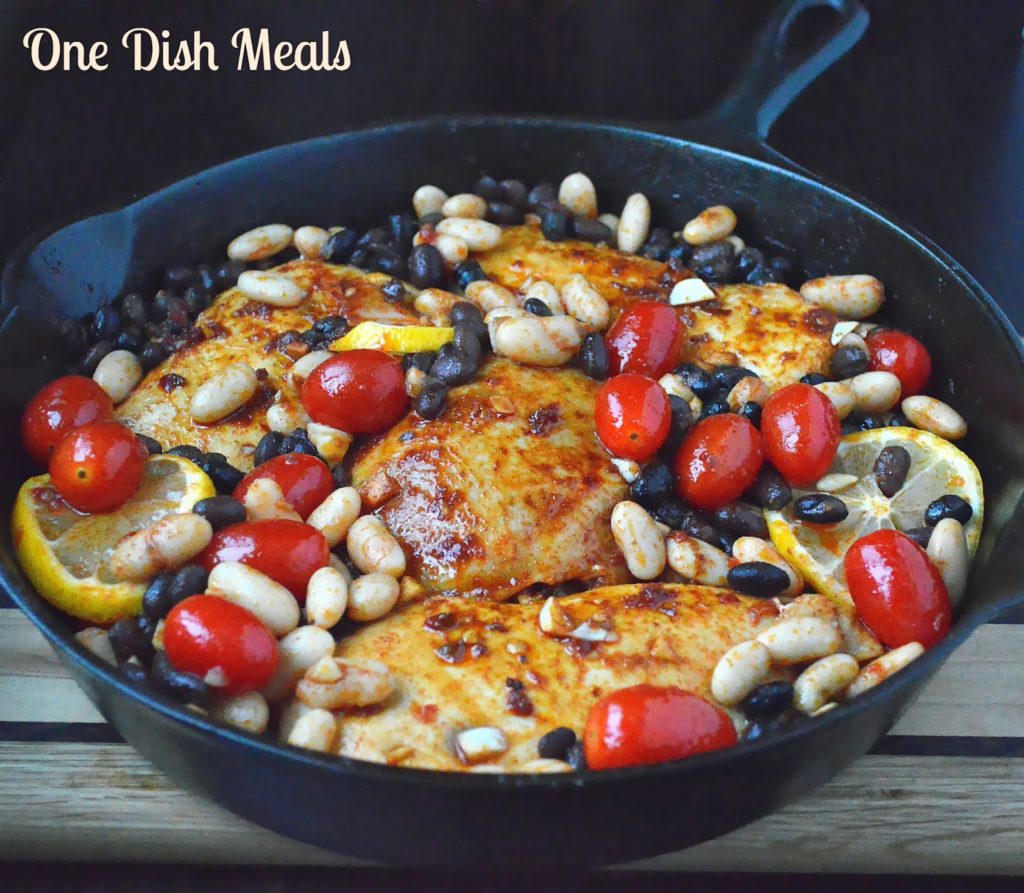 I have not cooked…a thing in 5 days, unless you count me roasting wieners over the fire in our fireplace with the kids or me reheating and tweaking a soup in that same fireplace.
We have had a lot of snow here in South Eastern Pennsylvania this winter and my family & I have been enjoying it…BUT the ice storm last week that came on the heels of a significant snowfall…not so much! During the night of the ice storm, I was awake for hours because of the sounds outside, I heard one huge CRACK after another…It was truly crazy. I can not believe how many branches and trees came down….one for the books for sure! As I type this some in my neighborhood still do not have power back…and its cold people!
We lost it for just shy of 3 days and while at first it was a little fun…it quickly became rough. The first day & night we hunkered down by the fireplace in our family room, played every board game we owned, laughed and had a good time. That first night I was jumping awake at every snap, crackle & pop of the fire…convinced that somehow a big spark was going to catch fire to the huge pile of blankets we were all nestled in. But all was good. Day two, the hunt for more firewood and a place to shower began…that night friends who had power lent us there generator which was great! We had light, a tv and an electric fireplace!
When we did get power back, the first thing I did was run to start the dishwasher and vacuum! I remember running the vacuum after Hurricane Sandy the second power came back as well – thinking "Oh maybe I can quick vacuum before the power goes out"..Lol! Priorities!
My kids now have a recent adventure to remember and I an praying power is back soon for those still without!
Here is a dish I was dreaming about the other day as we were eating take out around the fire. It comes together quick, packs a protein and looks so pretty! I adapted this dish from my friend
Chris
(who cooks beautifully) who adapted it from Epicurious. It was delicious!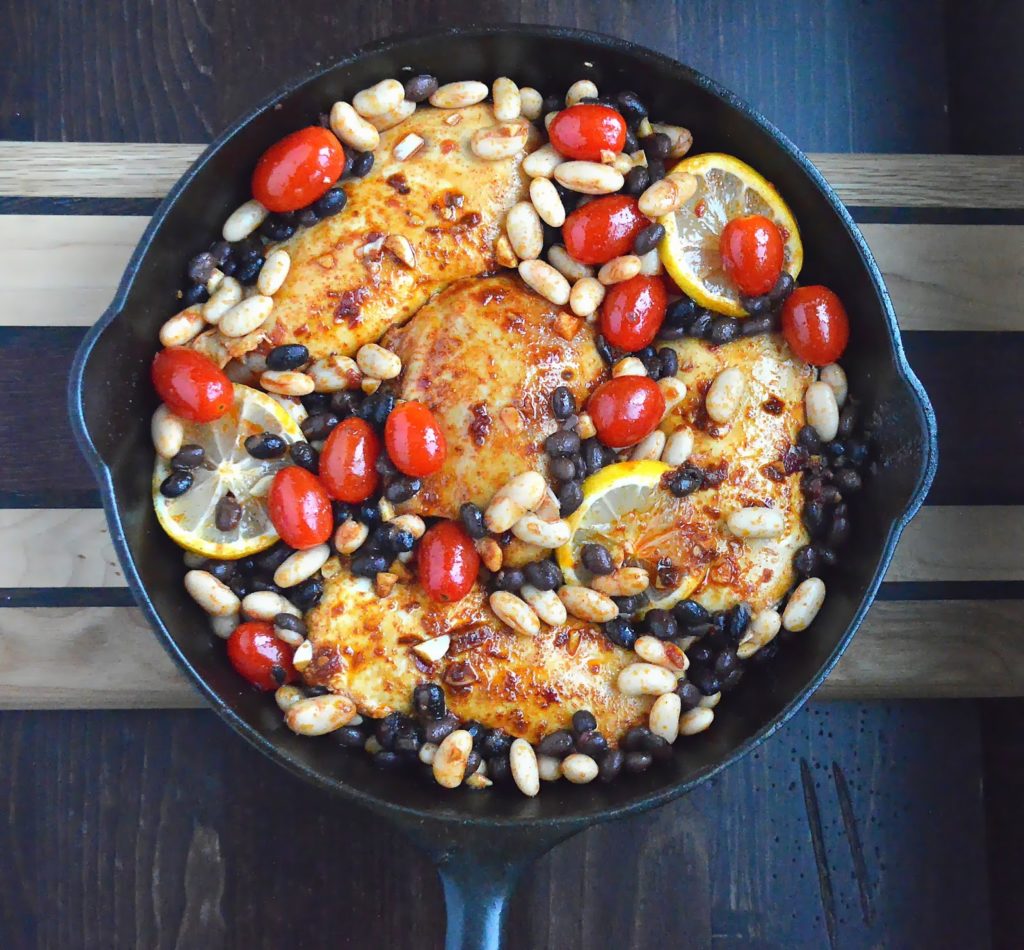 In addition to this one dish meal – check out some of my food blogger friends and their once dish meals…I am sure you will find a few to add to your repertoire! Enjoy!
Roasted Chicken Breasts with Beans& Tomatoes
1/3 cup grapeseed or olive oil Plus 1 TBS
4 garlic cloves, minced
1 teaspoon paprika
1/2 tsp black pepper
1 teaspoon kosher salt
Few dashes of red pepper/Cayenne
1 teaspoon chili with garlic sauce or Sriracha
4 chicken breast halves, boned, but with skin left on (You can use the whole breast with skin and bones, if desired.)
1 15 ounce cans cannellini beans, rinsed and drained
1 15 oz can black beans, rinsed and drained
2 pints cherry tomatoes. I like to use one pint of red and one of yellow or orange just to make it pretty
4-6 slices of lemon
1 cup chopped fresh cilantro, divided
Preheat oven to 450°F. In a small bowl, mix 1/3 cup grapeseed/olive oil, garlic, paprika, pepper, salt, red pepper and chili with garlic sauce until combined.
Rub the chicken breasts with about 1 TBS of the olive oil/spice mixture. Heat 1 tablespoon of olive oil in a large sauté pan. Heat 1 TBS grapeseed/olive oil in your cast iron skillet or oven safe pan. Sear your chicken on each side for a few minutes. In a large bowl, combine remaining oil mixture with the beans, tomatoes and 1/2 cup of the cilantro, stirring gently to coat. Add the bean mixture to your chicken skillet (don't cover the chicken, instead scatter the bean mixture about, nestling it around the chicken pieces. Nestle in your lemon slices. Season with a bit more salt and pepper. Roast until chicken is cooked through, about 20-25 minutes. Sprinkle with 1/2 cup cilantro and serve.
Colleen's Notes: If you prefer dark meat, you can substitute boneless thighs for the breasts. Use the beans you enjoy the most (garbanzo, black, cannellini, etc) or any combination. This is a very versatile dish when it comes to seasoning. If you enjoy cumin, feel free to add a tsp of that in as well. Serve with a side salad and a hunk of bread and you have yourself a well rounded, low maintenance weeknight meal option.
Enjoy!
document.write(");

(Visited 1,698 times, 1 visits today)