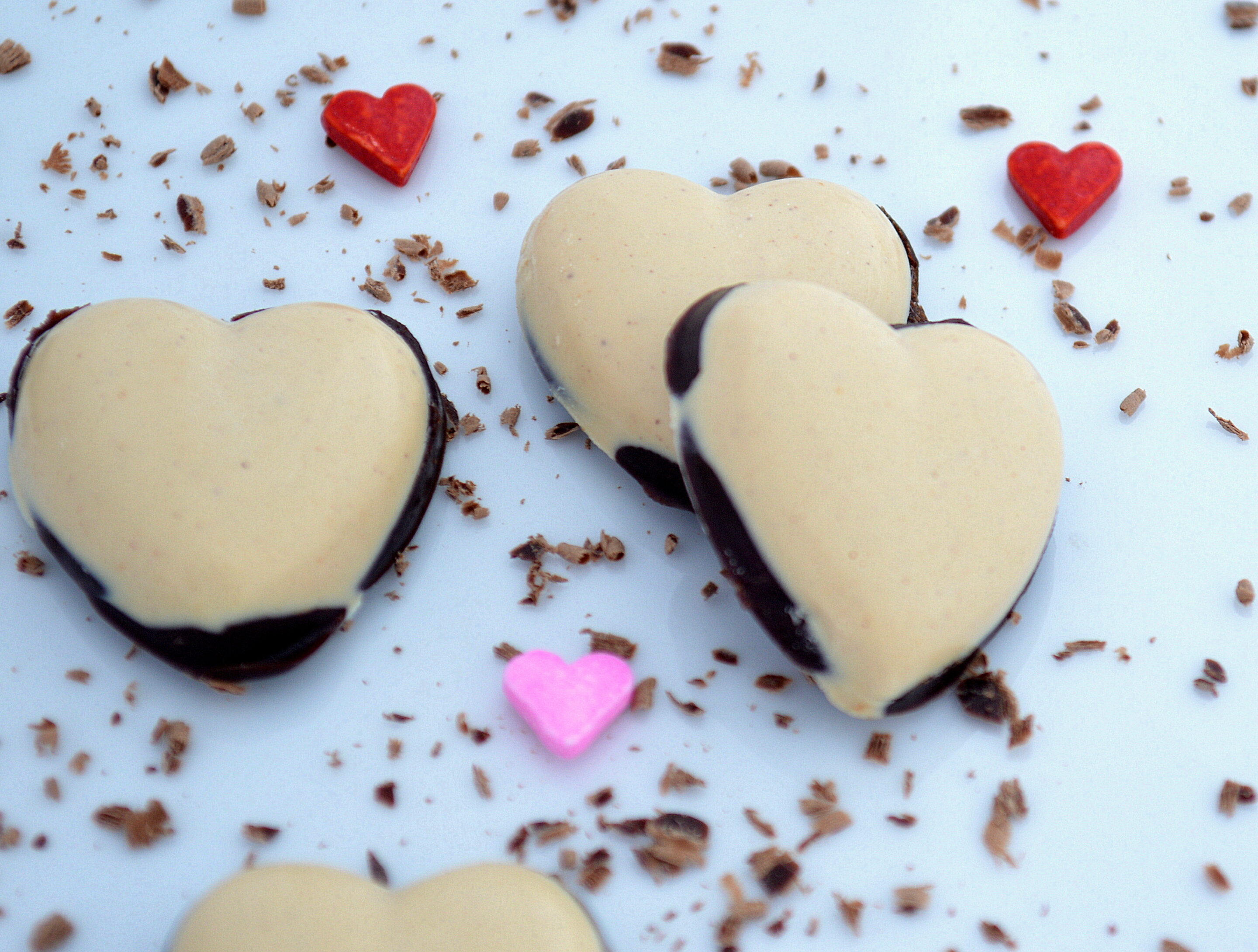 Almost nothing shows more thought than a homemade gift, and when its a gift you can eat…it's even better!
No one would ever guess that these 4 Ingredient Chocolate and Peanut Butter Candy Hearts contain just 4 ingredients (or how easy they are to make).
You can make these as hearts for Valentines Day or simply make them as squares or various shapes for any day. Either way, they are sure to be appreciated and devoured by someone you love, like or care about!
4 Ingredient Chocolate and Peanut Butter Candy Hearts
1/2 pound white chocolate
3/4 cups chocolate chips or 12 ounces of chocolate
You can use silicone shaped pans for these, brownie pans (like this) or simply get candy mold's which normally run about $2.00 for these…get creative!
Melt your white chocolate in your microwave for about a minute, stir until the chocolate is melted and creamy. Add in the peanut butter and stir until blended and smooth. Squeeze (via a squeeze bottle) or spoon mixture into your pan/mold. Refrigerate for 15 minutes or until a bit firm.
In a saucepan, combine your milk chocolate and your cream and heat over medium high heat until melted and smooth, stirring constantly. It will look lumpy, but keep stirring until it's shiny & smooth.Pour/smooth over peanut butter mixture. Chill for at least an hour or overnight. Later, lift/pop out the candy.
I honestly think its easier to put the chocolate in first followed by the peanut butter mixture if you are using a mold, it releases better. If you want to make a standard square, check out my post for that. My 4 Ingredient Chocolate & Peanut Butter Squares from back when I began blogging is hands down the most popular recipe on my site. Even Oprah Pinned it!
You May Also Like: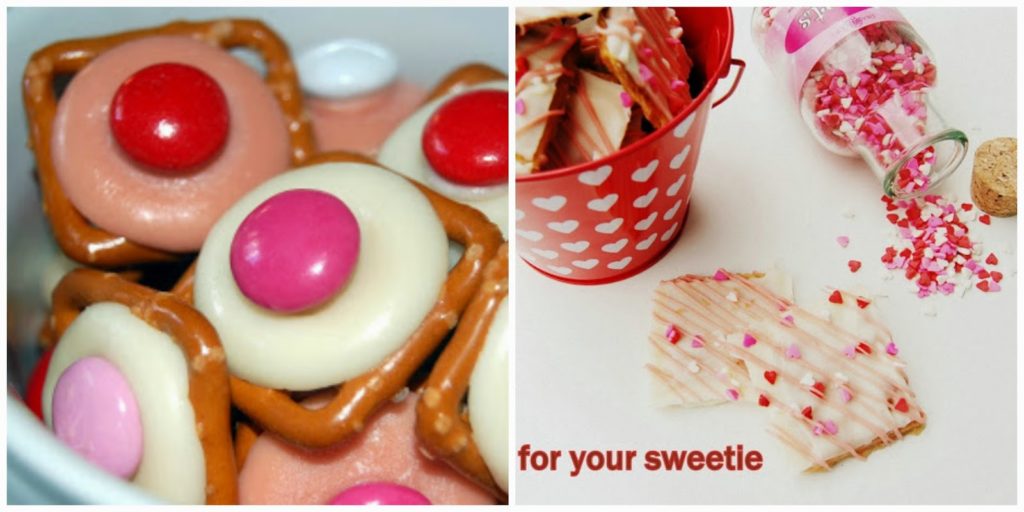 Valentines Day Buttons
Valentines Day Toffee Cookies
Enjoy!