Avocados and mangoes are two of my favorite fruits, so for lunch I combined the two by way of Avocado Mango Toast which yielded an easy recipe with a bit of adventurous flair!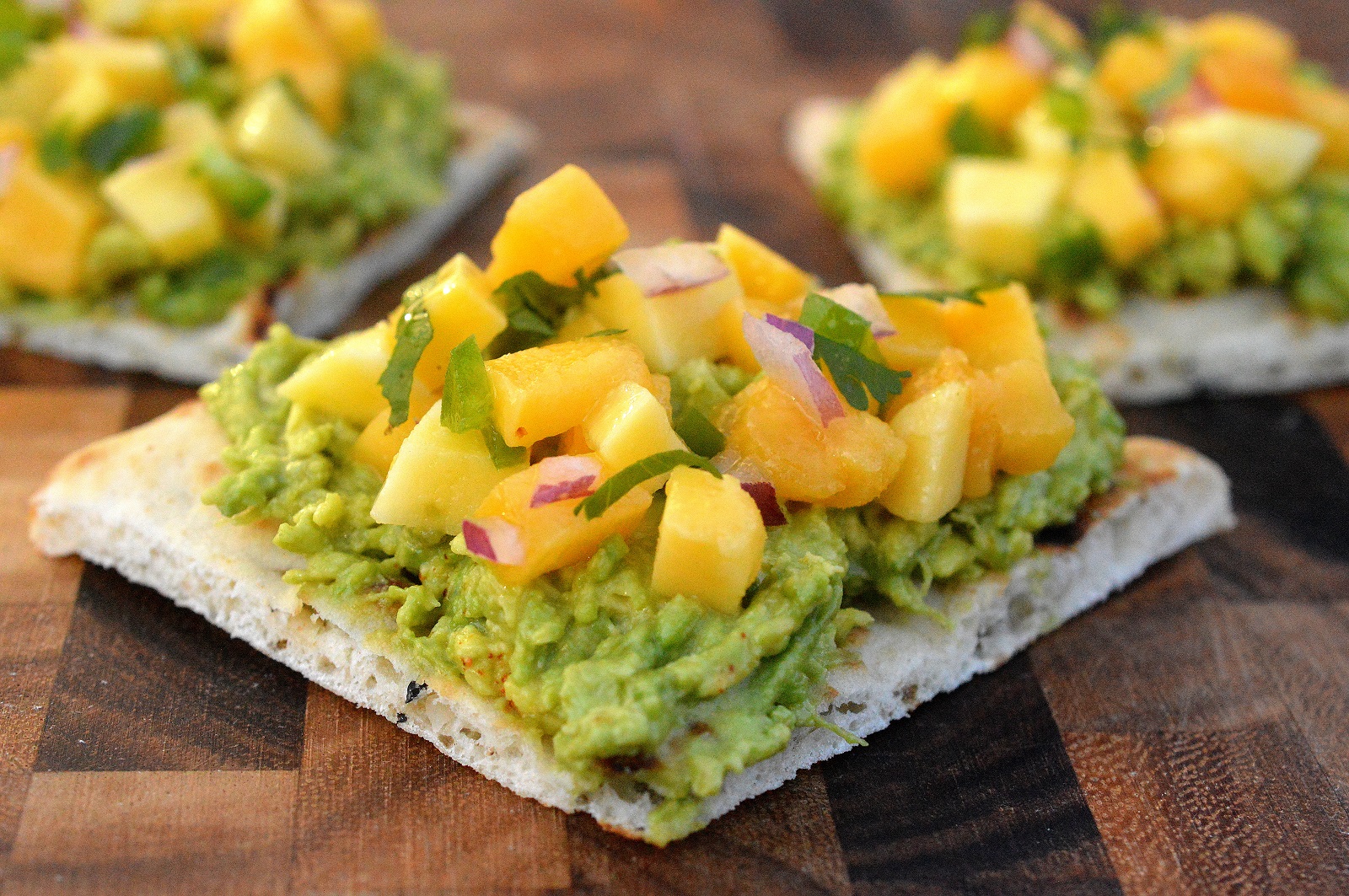 Disclosure: Although this post is sponsored by Nature's Touch™ Frozen Foods, all opinions are my own.
Nothing beats perfectly ripe fruit, however for the past few years 50% of the fruits I buy that may look good…turn out to have no flavor once I get them home.  Biting into a piece of fruit that holds no flavor or is mushy isn't fun and it's a waste of money and resources. I have lamented about this many times and I know I am not alone in feeling this way.
Attempting to eat seasonal and local fruits have helped somewhat, however sometimes I want what I want when I want it.  Buying tomatoes in winter around my way no matter how they look typically is not a good idea, so I go for canned when making sauce. Watermelon?? It will wait for those perfect bites of summer. Luckily Nature's Touch has a wide variety of fruits and vegetables which are harvested and frozen at their peak, preserving their nutritional value. So even though they may have been packaged across the country from me, when I use them, I get my money's worth and the taste is on point.

My daughter and I are crazy for mangoes.  I pick up fresh mangoes when they are in season, more often I reach for Nature's Touch Organic or Pesticide-Free Frozen Mangoes from my Shoprite store.  Chunks of mangoes ready to eat?? No cutting, slipping and sliding around that big stone. Win!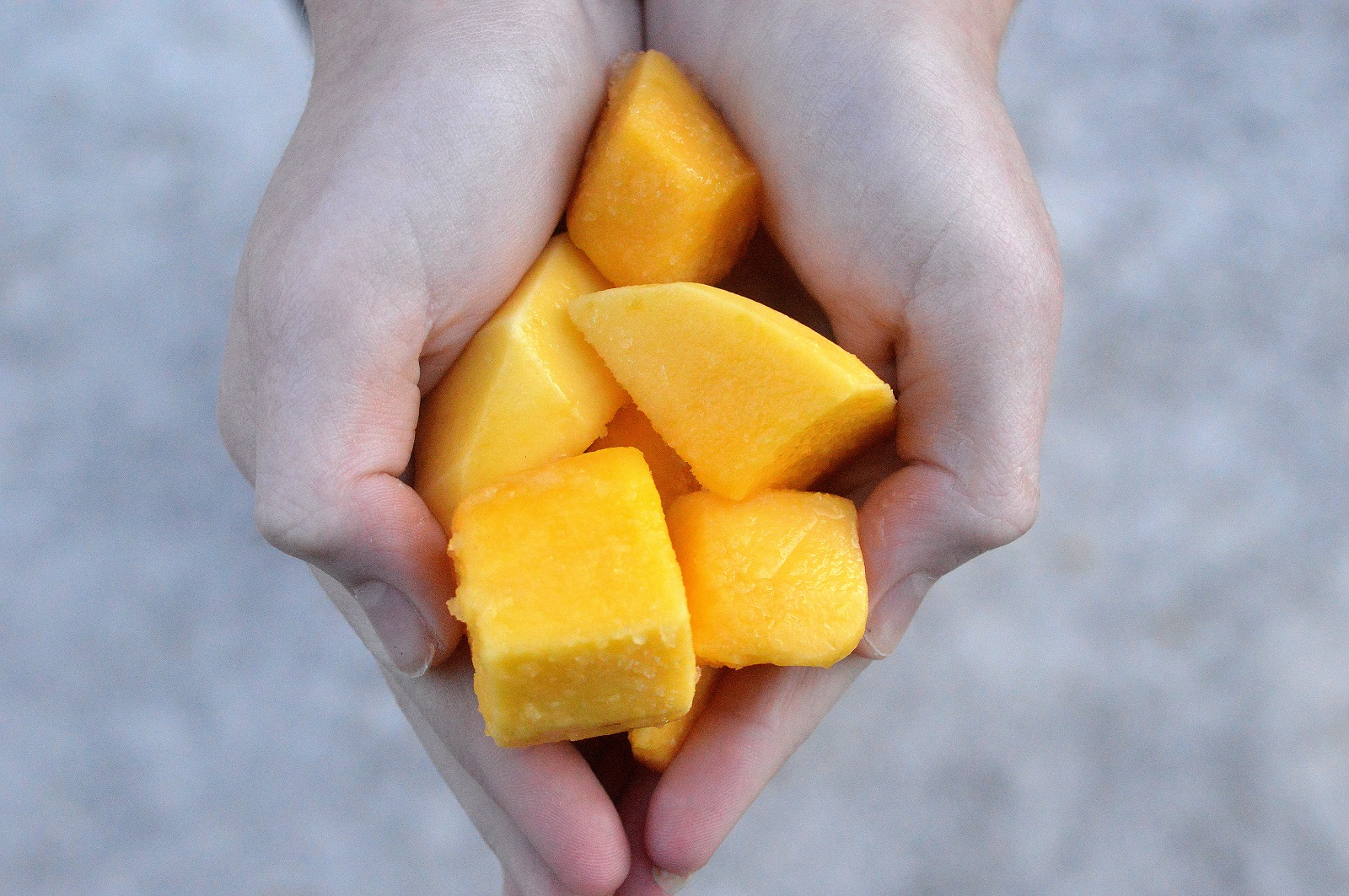 Samantha and I go simple and make smoothies or simply snack on them and sometimes we are adventurous and make things like this Avocado Mango Toast, Mango Scones, Mango Chicken Salad Wraps and more! My little chef has become quite adventurous in the kitchen, my son too. They have interesting ideas about what to make and will try just about anything, love that! 
In addition to mangoes, Nature's Touch carries a line of organic fruits and vegetables that are ready to go when you are, they have wild blueberries, broccoli, and even kale. I get them when I can at my local Shoprite. Enjoy them simply as is or go big and whip up desserts, entrees and more. When you start with quality ingredients, you are halfway to a memorable recipe! 
Like Avocado Toast? Try this Avocado Mango Toast, it's a symphony of flavors in your mouth. You can start with traditional toast; however I went with flatbread that tossed on the grill for a couple of minutes per side.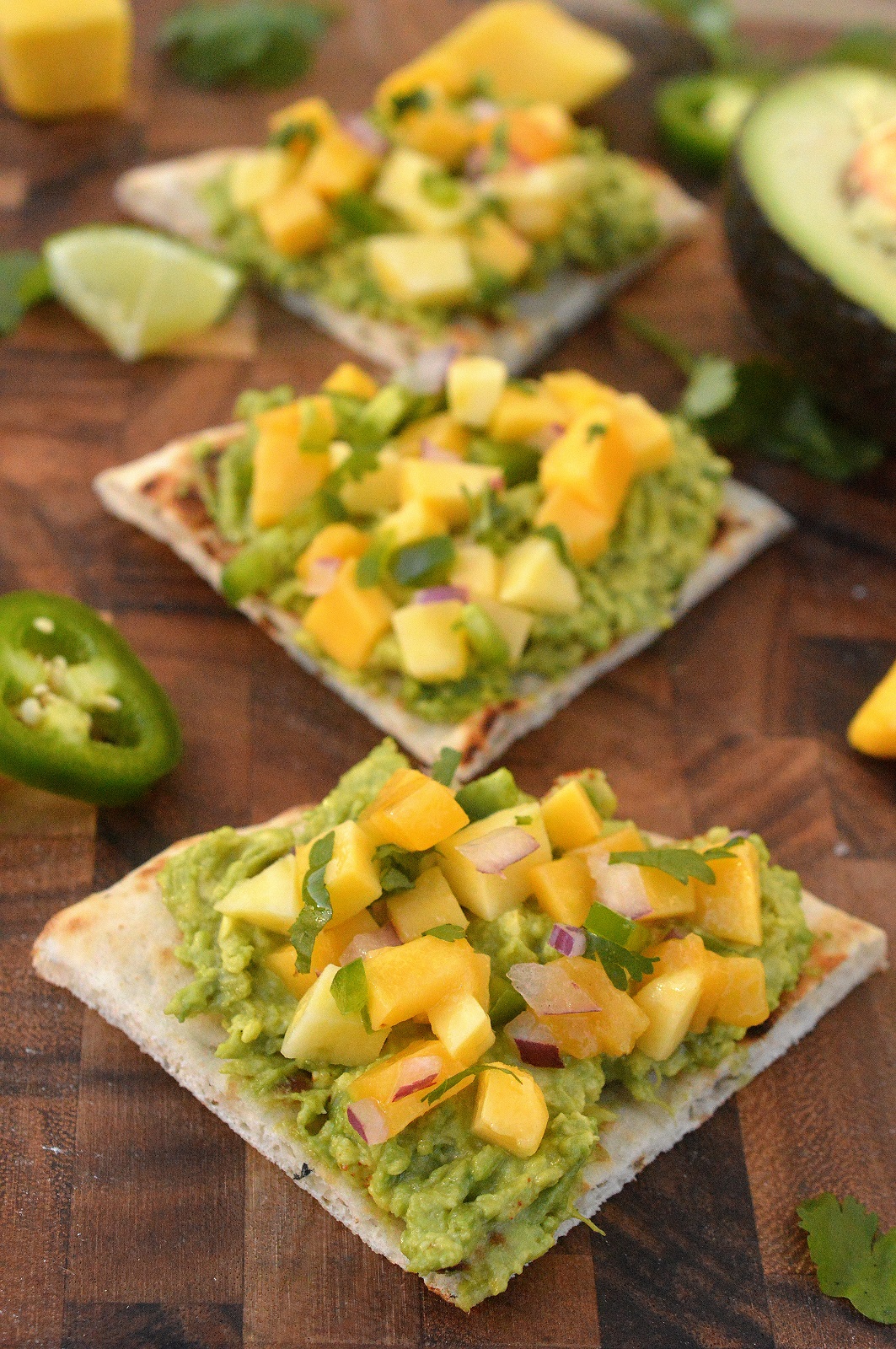 Chop up the mango chunks into small cubes, toss them with a bit of minced red onion and jalapenos and then toss in come cilantro or parsley. 
Smash up a couple avocados, season and add in some fresh lime and when you are ready, you can make this Avocado Mango Toast for a crowd (you can quickly ready a bunch of toast/flatbread at once on your grill).  
I like bold flavors and often don't "play it safe" when coming up with recipes for my blog or my family & friends. Give me cherries and I'll make Bourbon Cherry Jam...Cranberries? I may toss them into My Irish Soda Bread instead of the traditional. See where I am headed with this?
Right now your adventurous spirit in the kitchen may earn YOU a fantastic foodie travel adventure! Check out this amazing contest Nature's Touch is running!
Since I partnered with Nature's Touch to help get the word out about this crazy-awesome contest...I won't be entering...If you are reading this...You enter!! Ummm, and take me with you if you win?? I'll make some snacks and cocktails to bring!!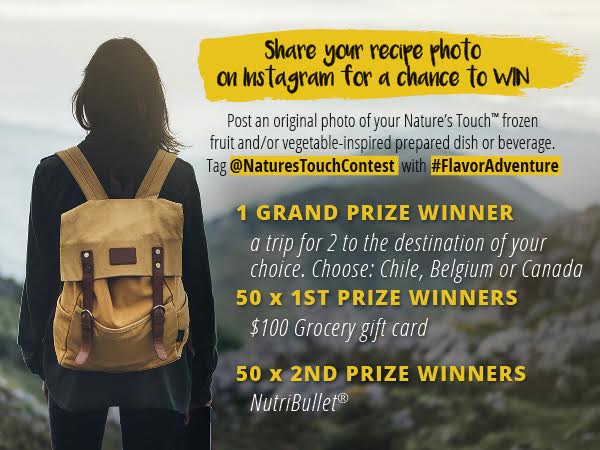 All you need to do is whip up something simple yet fun and tag @NaturesTouchContest and #FlavorAdventure on Instagram and maybe YOU will WIN!!! How cool would that be...I mean SOMEONE will win, why not you?? Find out more details at www.NaturesTouchContest.com. 
I buy Nature's Touch Organic and Pesticide-Free frozen fruits at my local Shoprite.  Shaw's also sells their fruits and vegetables and Big Y carries their frozen vegetables.  So grab a couple of bags and head to your kitchen!! 
As a busy mom, products that taste good, save me time and/or are good for me and my family is always a plus in my book!
I hope you enjoy this recipe and good luck in the contest!!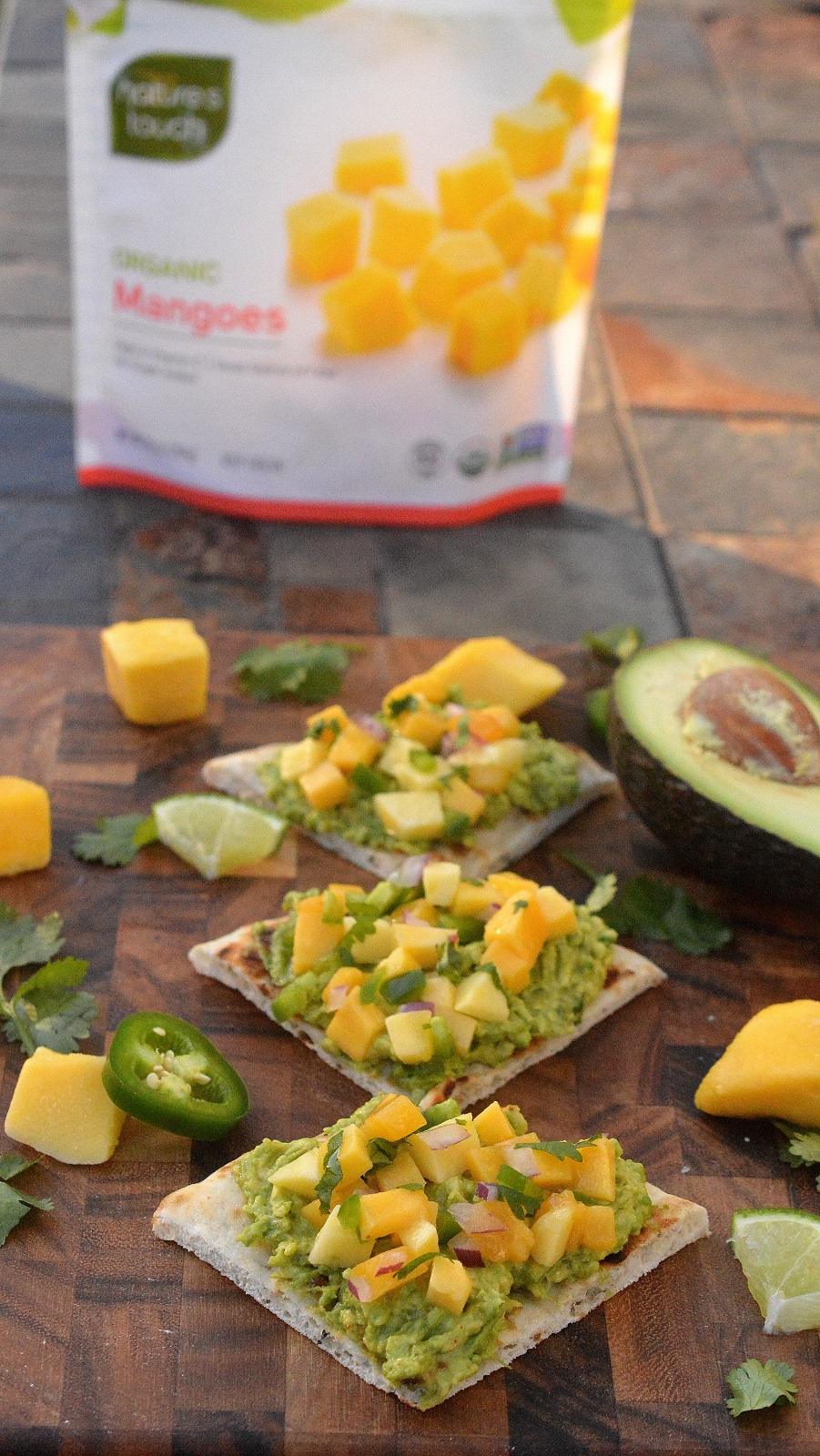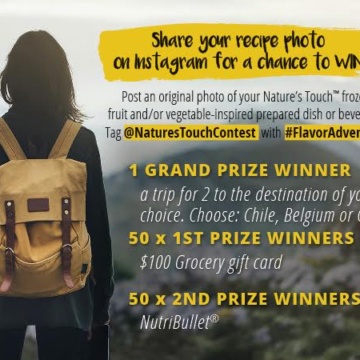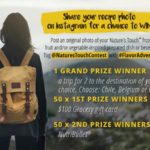 Print Recipe
Avocado Mango Toast
Ingredients
1 ½

cups

of Nature's Touch Organic Mangoes

diced

2

TBS

minced red onion

2

TBS

minced jalapeno

Spritz of lime fresh lime juice

A drizzle of honey

optional

2

TBS

chopped fresh cilantro

optional

2

ripe avocados

Kosher salt and pepper

Fresh Lime juice

2-3

pieces

of flatbread

or traditional toast
Instructions
Combine the diced mango, red onion, jalapeno, lime, honey and cilantro. Toss to combine.

Prepare the avocados by slicing them, removing and discarding the pit and peels then mashing them with a fork to the texture you enjoy. Season well with kosher salt and pepper, give a good squeeze of lime and mix until combined. Taste and adjust. If you like things spicy, add in a sprinkle of cayenne pepper.

Toast your bread or use the grill to warm it up. Assemble and enjoy!
Enjoy!