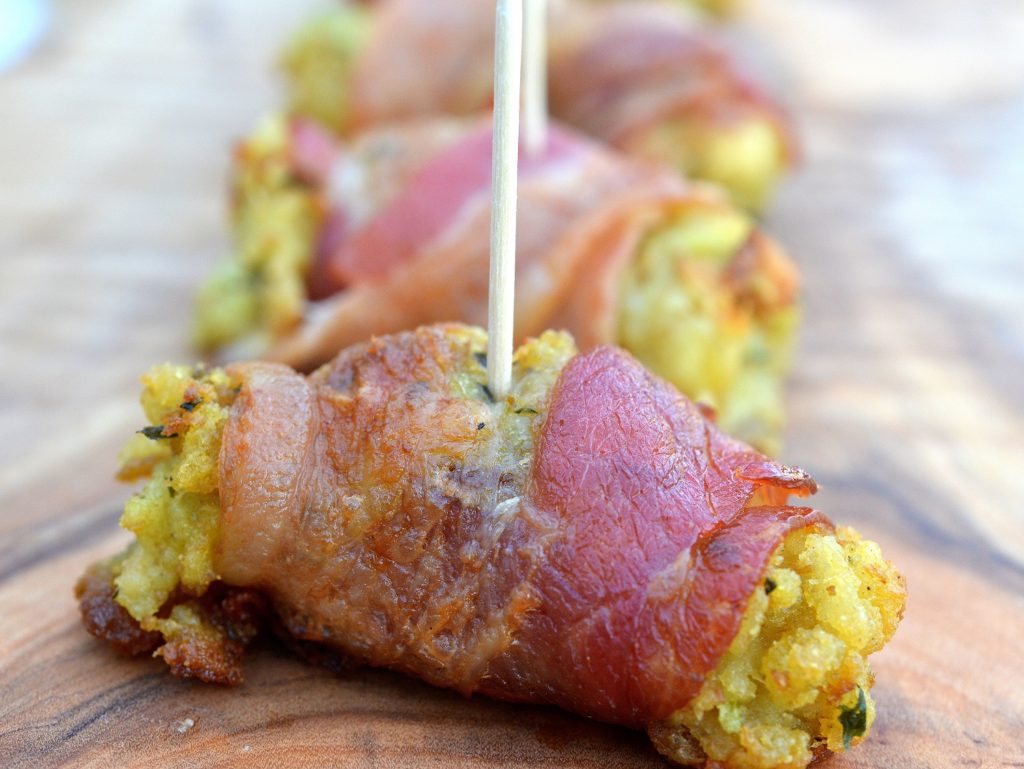 I almost feel like I have to go to confession for this one...almost!
What are Bacon and Stuffing Bombs you ask? Bacon-wrapped stuffing...yes, that's it!  Let me say it again very slowly bacon...wrapped...stuffing people!  The world stood still for a minute as I ate them. Forget KFC...These babies are finger-lickin-good!
As if stuffing could get better! However it can, it did, well until all my little bombs disappeared! 
When you find yourself with extra stuffing on November 27th (hint make sure you make extra...always), make sure you have bacon on hand and make these ridiculous bites, you won't be disappointed! I had a house full of taste testers the day I played around with these since the kids had a half-day of school.  They devoured my "work".  I had to hide a few for my husband to taste, which BTW, he did enjoy.
Get the recipe for Bacon and Stuffing Bombs, visit my latest piece on Babble where I share 3 recipe ideas for leftover stuffing.
I don't know about you...Me?? I am stoked for Thanksgiving!  Let the planning & eating begin! Now if only I had a living breathing dishwasher....Hmmmm.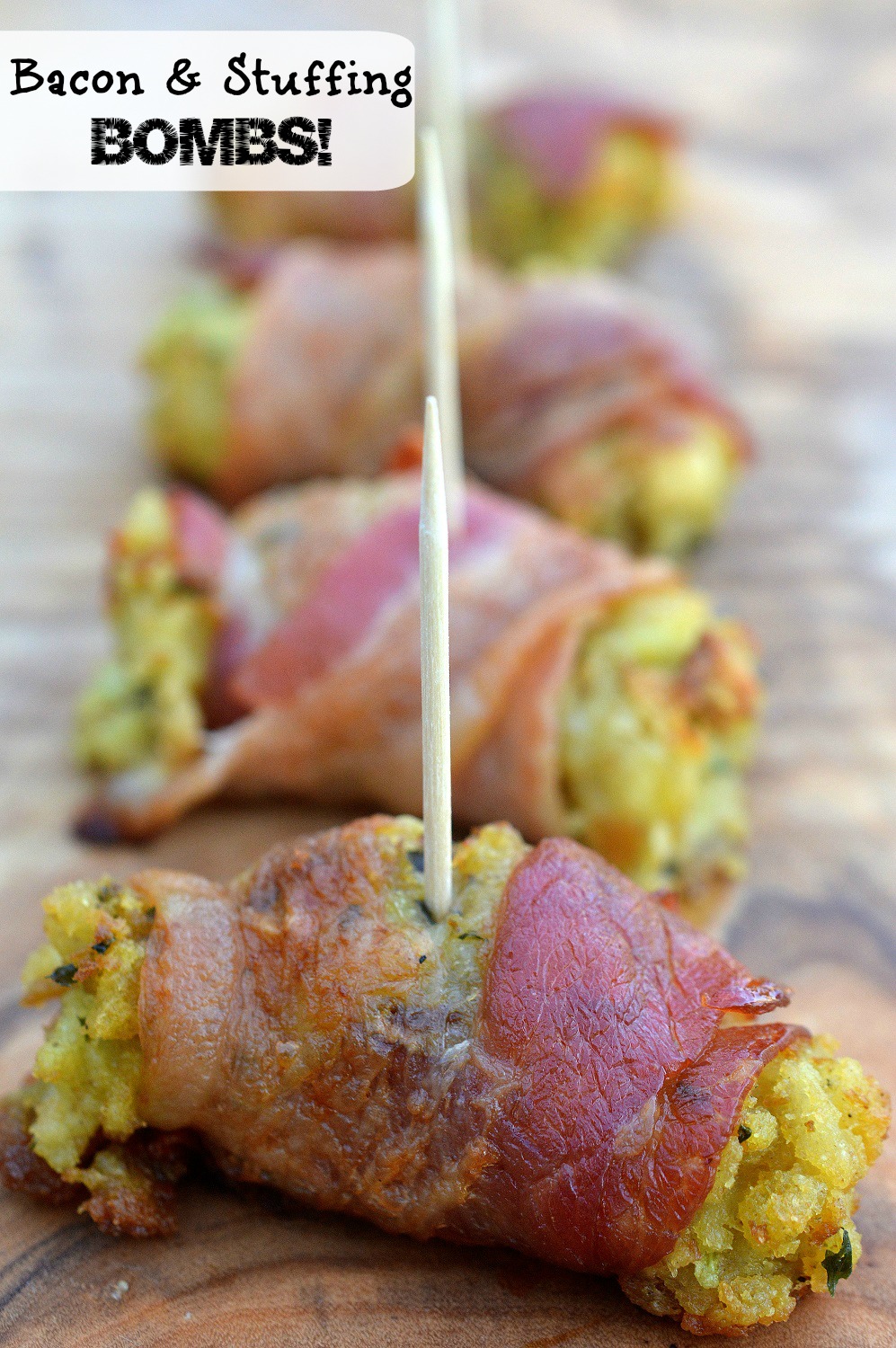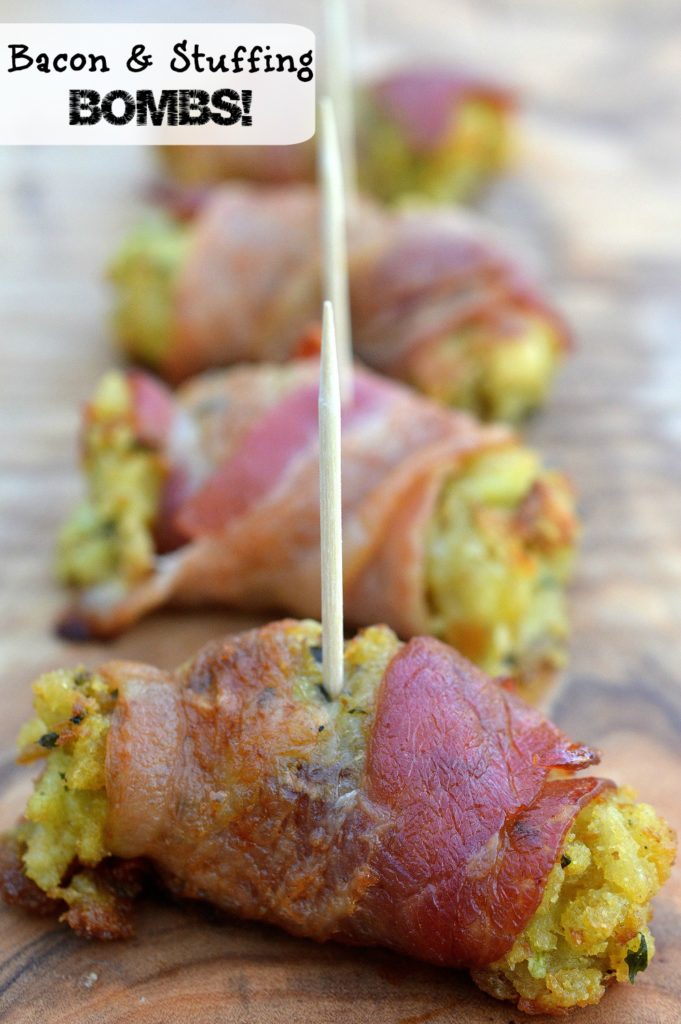 If you like this recipe, then check out what to do with leftover Mashed Potatoes...Aww man!  I am evil! Try my Mashed Potato Pie!