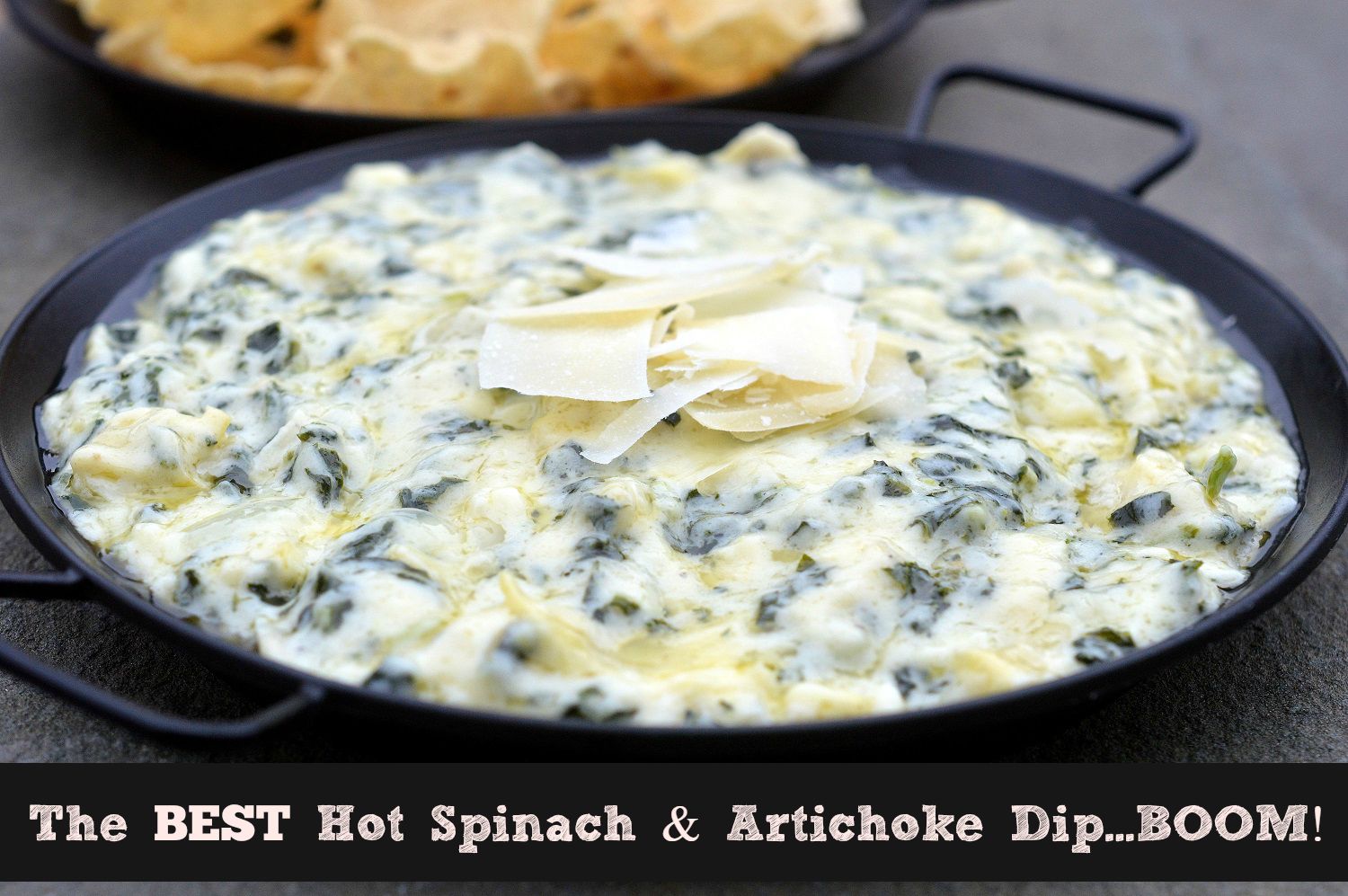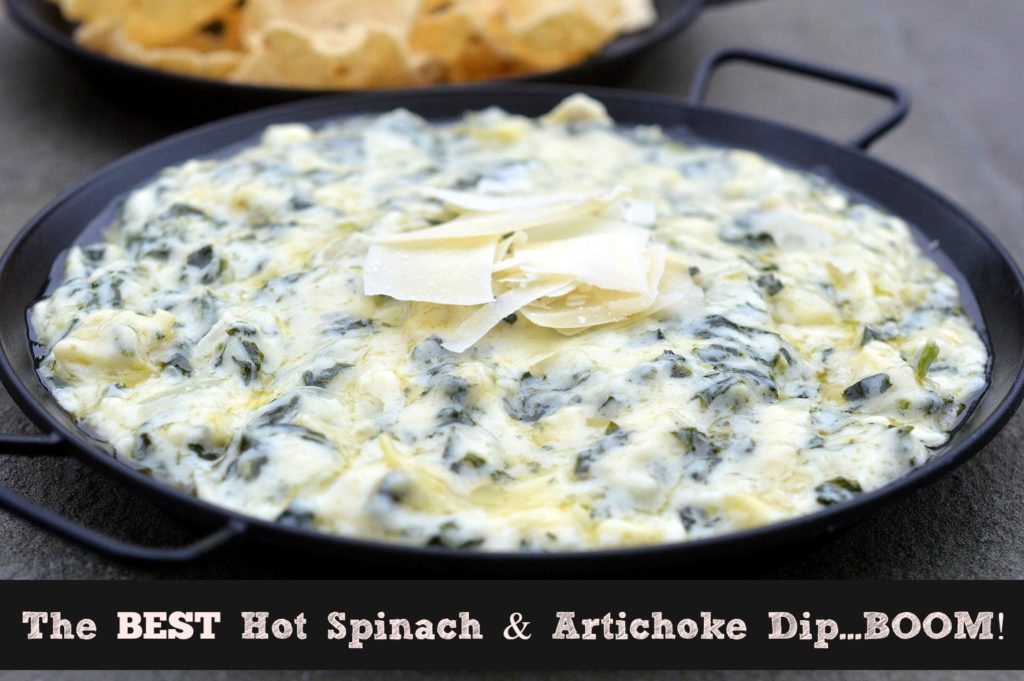 I have been making this Hot Spinach & Artichoke Dip for over 2 decades.  Once I got it to where I wanted it (not too thick, not too thin) I stopped tinkering and left it as it was.  The result, in my opinion anyway, is The Best Hot Spinach & Artichoke Dip! A lot of my friends and family will back that statement up, lol!
This was actually one of the first recipes I ever posted here on Souffle Bombay...Before I knew anything about blogging, lol! I titled it "Better Than Most Restaurants". Ummm, how was anyone supposed to find it...WHAT was better than most restaurants lol? I probably took the photo right from my stove too! It doesn't matter what it looks like though. This Spinach and Artichoke Sip really is the best!  90% of the time if we have seen it on a menu while out and ordered it my husband & I just look at each other and shrug our shoulders. It could be because we are used to this or it could be because its delish...You decide!  I am not a fan of a cheesy crust over-top.  The dip is rich enough for me.
Stay tuned...in a week or so I will show you something else you can do with this Hot Spinach & Artichoke Dip...Something that is crazy-pants delicious! 
When you make this dip, either keep it warm via a small crock pot or keep the pot on the stove. Serve with you favorite tortilla chips and enjoy! The ingredient list might look long, however this dip comes together quickly, do not be intimidated.
Since it's Fall now...And you know...You may want to snuggle up to a bowl of this fantastic dip...Check out a few of my other Fall Favorites Below!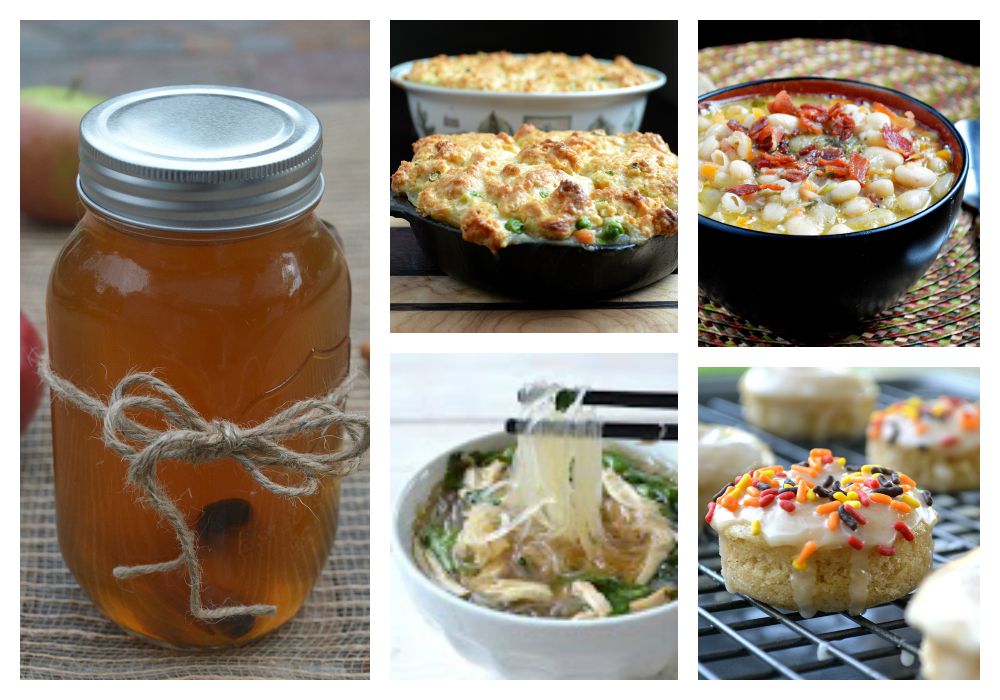 Apple Pie Moonshine, Jalapeno & Cheddar Biscuit Topped Chicken Pot Pie, Hearty White Bean & Bacon Soup, Easy Chicken Pho & Quick & Easy Baked Apple Cider Donuts
If you make any of the above, tag me on Facebook or Instagram with it. I'd love to see what you did!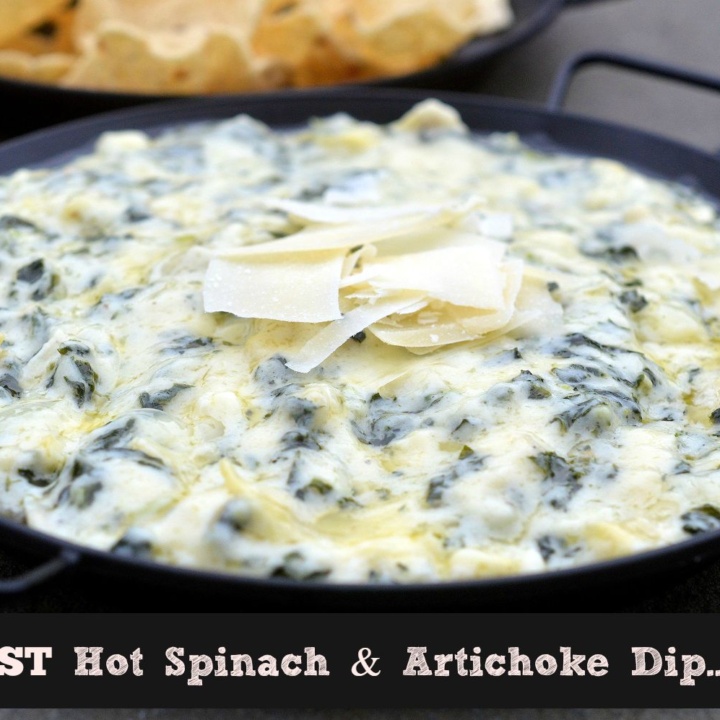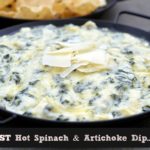 Print Recipe
The BEST Spinach & Artichoke Dip
Ingredients
2

tablespoon

olive oil

2

tablespoon

butter

¾

cup

diced Vidalia onion

1

clove

garlic minced

½

cup

flour

1 ½

cups

heavy cream

1

cup

chicken stock

1 ½

cups

sour cream

¾

cup

Parmesan cheese

shredded

8

ounces

Monterey Jack

pepper jack cheese, sliced or shredded

1 ½

TBS

chicken bullion

2

teaspoon

lemon juice

1

TBS

sugar

5-6

shakes of Tabasco sauce

12

oz

frozen chopped spinach

thawed, and squeezed dry

6

– 6.5 ounce jar of artichoke hearts

drained and chopped (discard any tough outer leaves)
Instructions
Warm olive oil and butter in a large pot over medium heat.

Add in onions and saute for 3-4 minutes.

Add in garlic and saute for 1 minute longer, stirring frequently.

Sprinkle flour in and whisk vigorously until it's all dried up.

Slowly pour in chicken stock, whisking vigorously.

Once simmering add in cream while whisking,

Then quickly add in Parmesan cheese, Monterrey Jack cheese, lemon juice, chicken bullion, sugar and Tabasco. Stir well. Remove from heat.

Add in spinach and artichoke stirring until fully incorporated.

Serve warm with tortilla chips.