It may be c-c-cold out however that never stops me from firing up the grill!  The flavor imparted to food from the grill just can not be beat and these Bacon Wrapped Lamb Chops are a perfect example of that!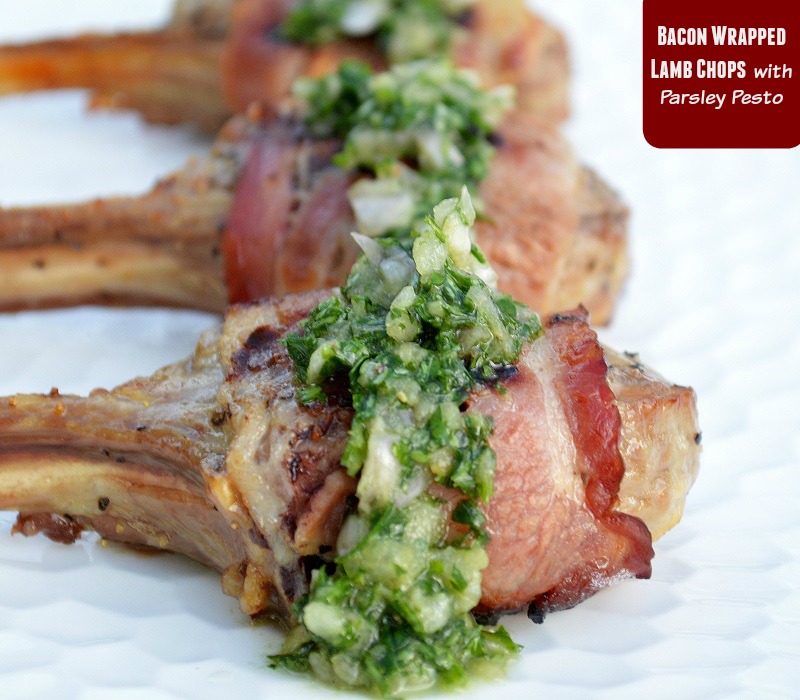 The Big Game is just over a week away and I thought these Bacon Wrapped Pork Chops would be just the ticket to serve a crowd of hungry football watchers or these would make a spectacular opener for a romantic Valentines Dinner for the one you love!  You just might get yourself a marriage proposal...after all BACON is involved...bacon!! 
I tested the idea for Bacon Wrapped Lamb Chops out in advance based off of an appetizer description I read on a menu at a local restaurant (now I have to go back and actually taste them just to see how they compare).  As soon as I read the description, I knew instantly that my son would flip for them.
So, I told him about them, he got all excited, we planned together to make them and man were they crazy-delicious! They are seriously in the top 10 best bites of my life! And I am not even that into lamb chops...usually for me I am one and done.  But these, these I could have kept on eating! Must have been the grill-kissed bacon combined with the fresh and clean tasting pesto. M-mmm-mmm!
Since my son Connor recently turned 13, and has been cooking with me for about 10 years, I decided it was time for him to begin learning how to use the grill. Boy was he excited to hear that! He did a great job and respected the grill, and he can't wait for his next grilling lesson!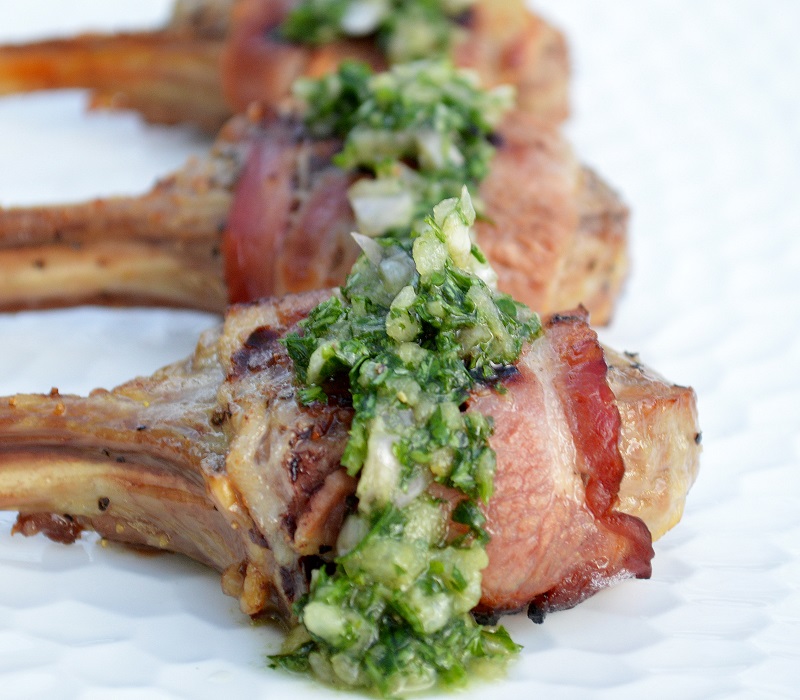 This year I have partnered up with Saber Grills and am excited to share the first of 12 recipes that I am creating for their website. Head on over to check out how to make these delicious Grilled Bacon Wrapped Lamb Chops and don't forget to make the Parsley Pesto - It seriously took these chops to the next level!  Plus parsley IS a super-food after all (not just a garnish!)! 
Enjoy!!