Who doesn't love a perfectly cooked steak hot-off-the-grill? Today, I have a flavor-packed Asian Steak and Noodle Salad for you!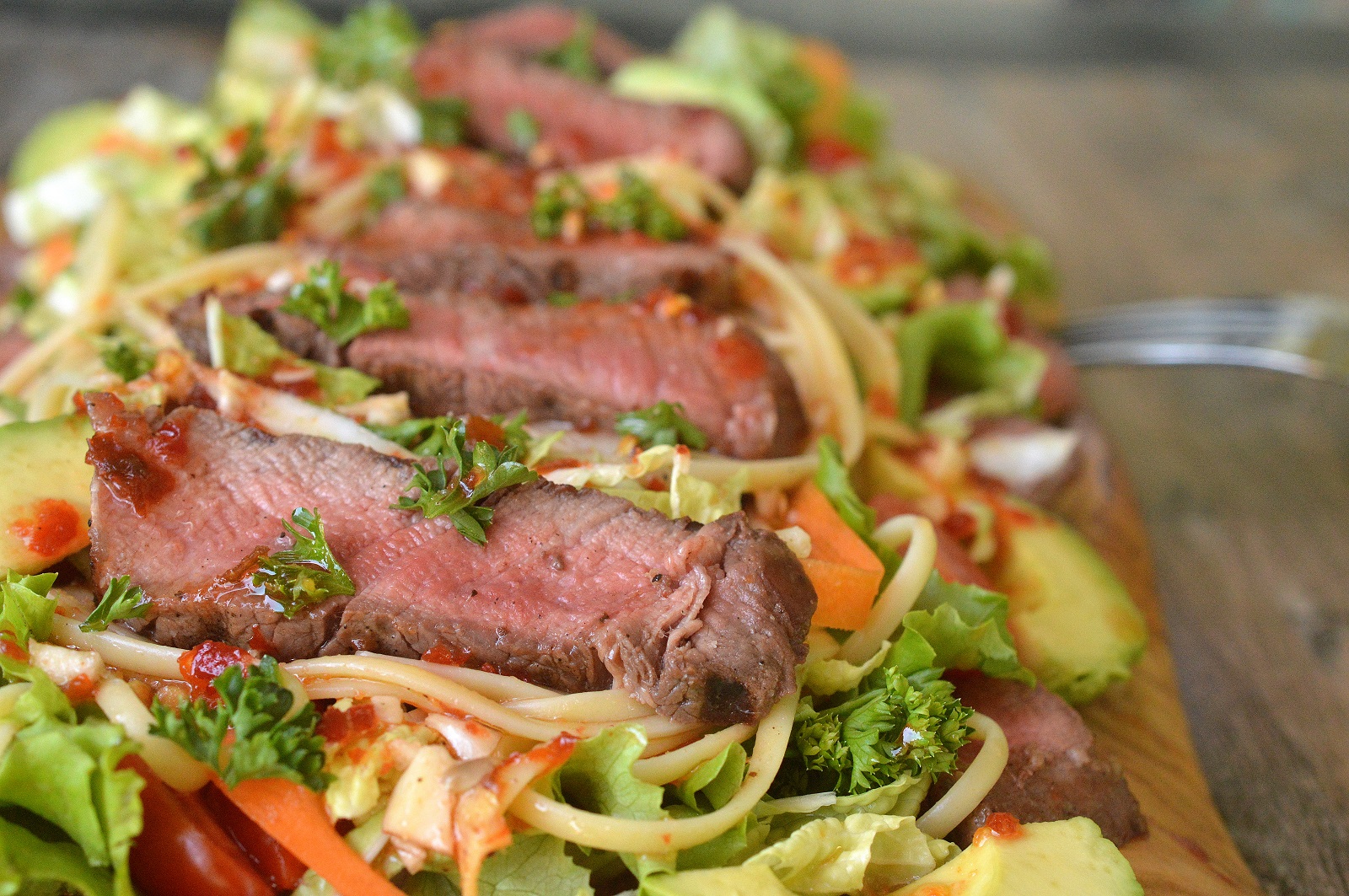 Whether you are planning an intimate dinner for two under the stars, a dinner party, hosting a brunch or feeding a crowd at a BBQ, this Asian Steak and Noodle Salad will make a magnificent addition.  Bursting with flavors and textures, it's sophisticated and robust and leans towards healthy. I am very excited for you to give this recipe a try!
I made this incredible Asian Steak and Noodle Salad for you as a part of the 2017 #SABERGrillGiveaway.  Myself along with 7 other (talented) food bloggers each made a grilled steak recipe to share with you. We figured everything off a grill is delicious, however, a perfectly grilled steak either on its own or as a component of a dish is one of the crown jewels of what grilling is all about!
From this….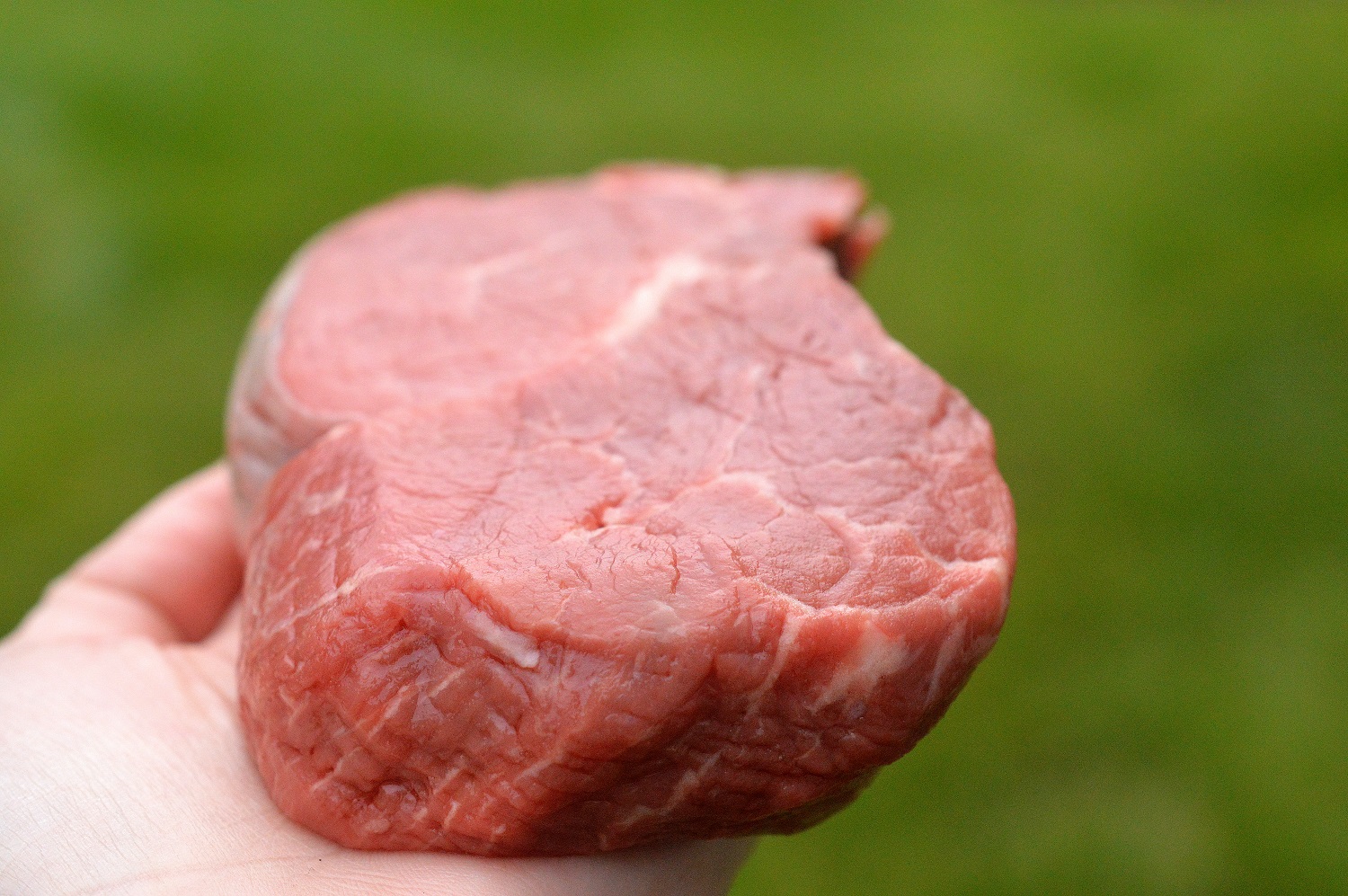 To this….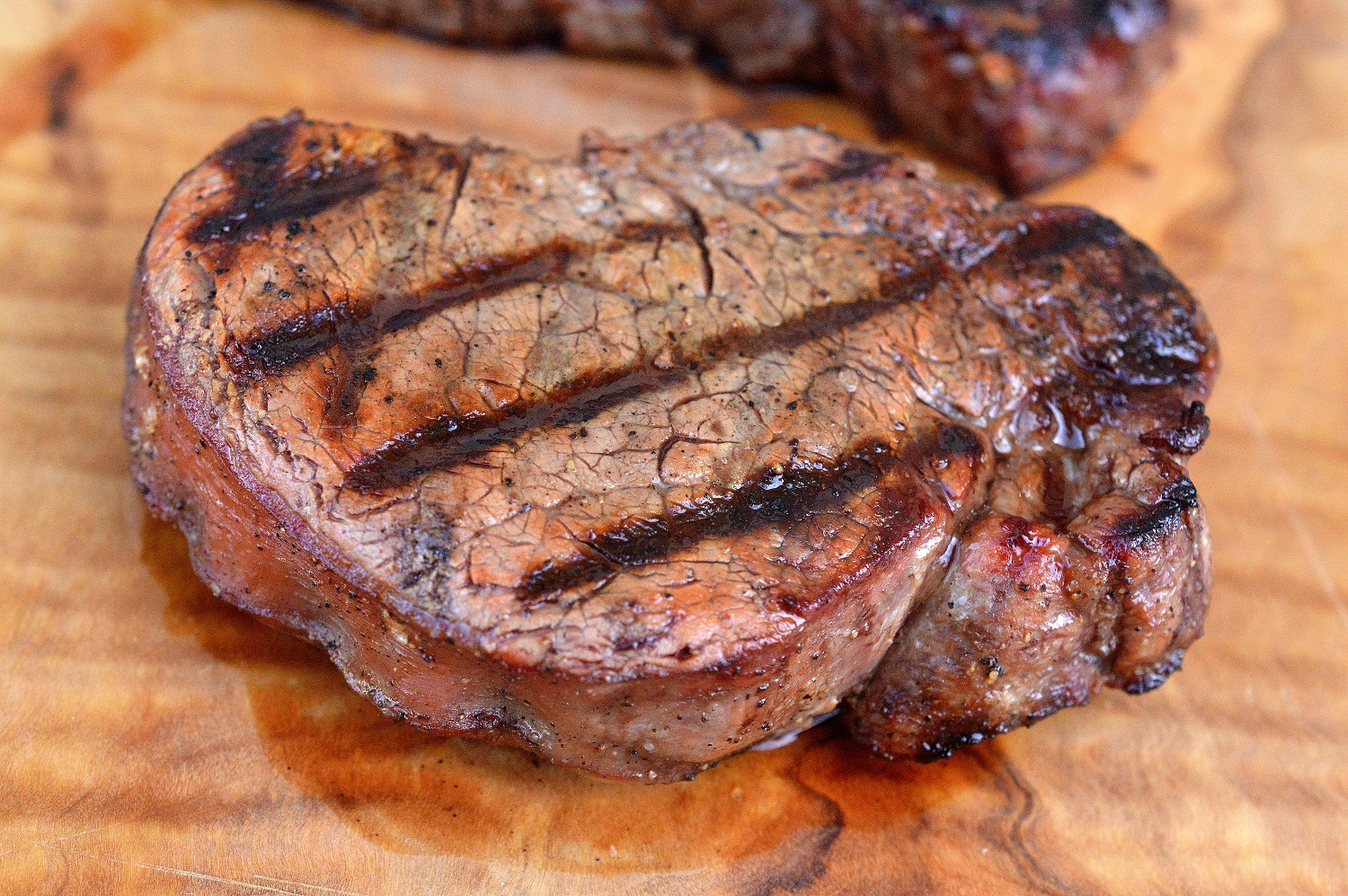 My take on Asian Steak and Noodle Salad has veggies, noodles, steak, herbs and more. The vibrant dressing ties it all together and helps pack the one-two flavor punch! This salad can easily be your meal. It is also a beautiful platter to put out for brunch or a side when hosting or bringing a dish to a gathering. People will be fighting for leftovers for their lunch…I know we do!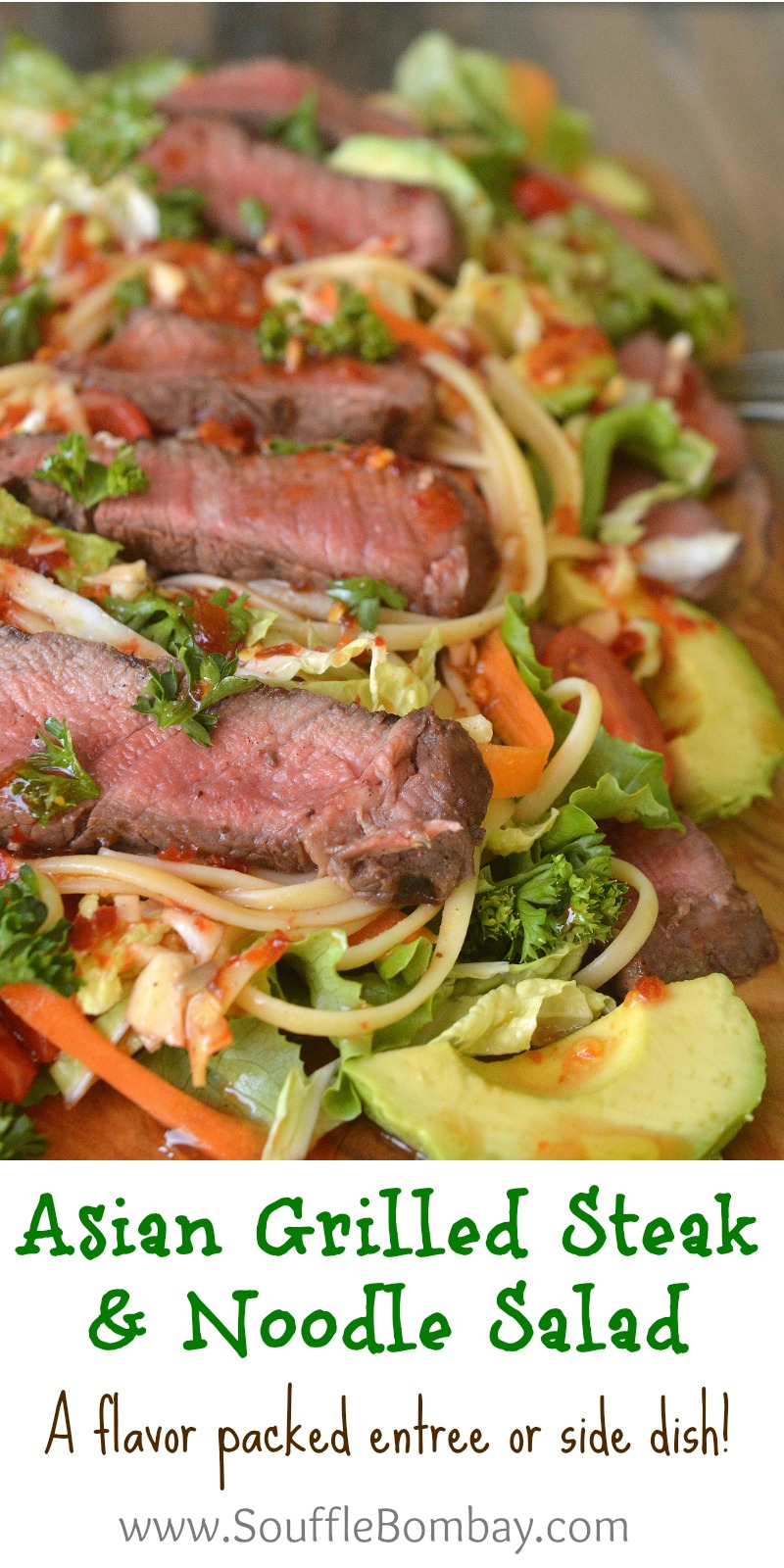 Saber Grills, LLC designs and manufactures premium gas grills, outdoor kitchen islands, outdoor kitchen components and outdoor cooking accessories that are sold exclusively through independent outdoor living retailers. Based in Columbus, Georgia, the SABER brand is a division of Char-Broil®, one of the oldest and most respected outdoor cooking companies.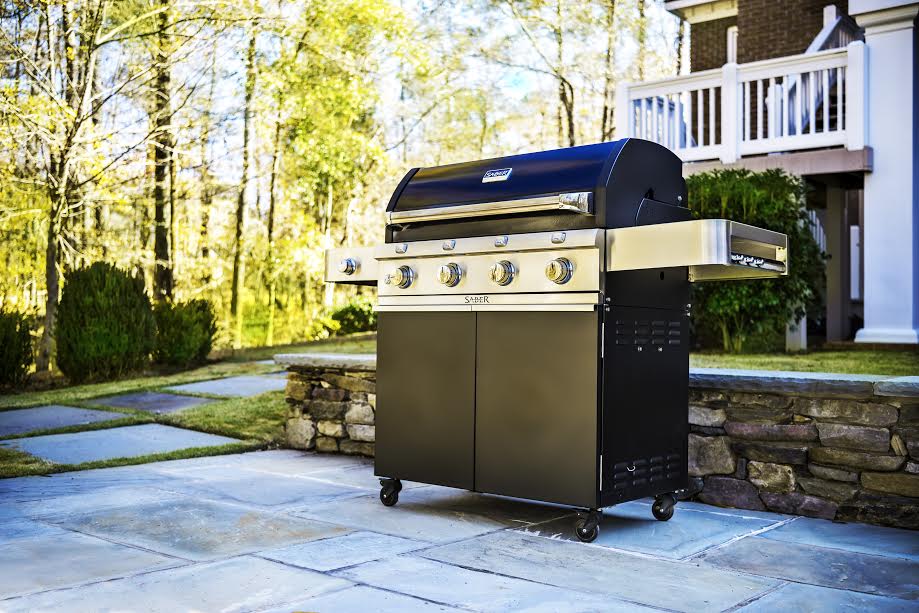 Created for outdoor chefs looking for a high-performance cooking system that will bring their love of food to life, SABER Grills are designed and constructed to deliver great results, every time.
SABER® offers a grill for all seasons and all outdoor spaces, with a focus on performance, luxury, and great food.
I can testify as the owner of a SABER for a few years now (I have this one), just what an amazing piece of equipment it is. It's gorgeous to look at and as a grill, it never lets me down. This…coming from a gal who grills…a lot! When I pull meat, fish, veggies, fruit or pizza from my grill. It is on point and I will be the first to say that It's not all me! Plus, the part about no flare-ups is true. Great grill marks, no flare ups and a grill I love looking at…I am very happy with our grill! At the heart of all SABER Grills is an advanced infrared cooking system that eliminates flare-ups and uses 30% less fuel than traditional gas grills. The system allows for true zonal cooking, so food that requires different temperatures can easily be cooked side-by-side. Love that!! I use all of it, the full grill, the rack, the rotisserie (which is amazing for meats and my favorite Bourbon Grilled Pineapple).
I now have my eye on their new Cast Black Grills….So sleek and sexy! 
SABER just introduced a new line called the SABER Cast Black Series which is a line of three full-size gas grills with an on-trend matte black powder-coated finish and commercial grade stainless steel control panel and handles. All grills in the series have the same high-performance infrared SABER cooking system – which means they use 30% less propane than traditional gas grills and can preheat from 0 to 700° in 10 minutes – and feature commercial grade stainless steel cooking grates, burners and emitters, and multi-position warming racks.  
SABER® Grills were designed by a team of outdoor cooking experts with one goal in mind, to engineer a better barbecue: one that is constructed better (using premium materials), cooks better (even heat and no flare-ups), and is priced better than competing premium grills.
The SABER® line includes 15 premium gas grills priced from $899 to $4,499.99, as well as a full line of outdoor kitchen components and grilling tools/accessories for the ultimate outdoor grilling area.
Interested in purchasing a Saber Grill? Click here to find a SABER retailer near you or visit one of the many online Saber retailers.
Watch this 1 minute and 30-second video, which will walk you through the SABER difference!
https://youtu.be/BBwcnf9B9og
Visit SABER Grills website for more information and follow them on Facebook, Pinterest, Twitter & Instagram for special offers, new products, recipes and more!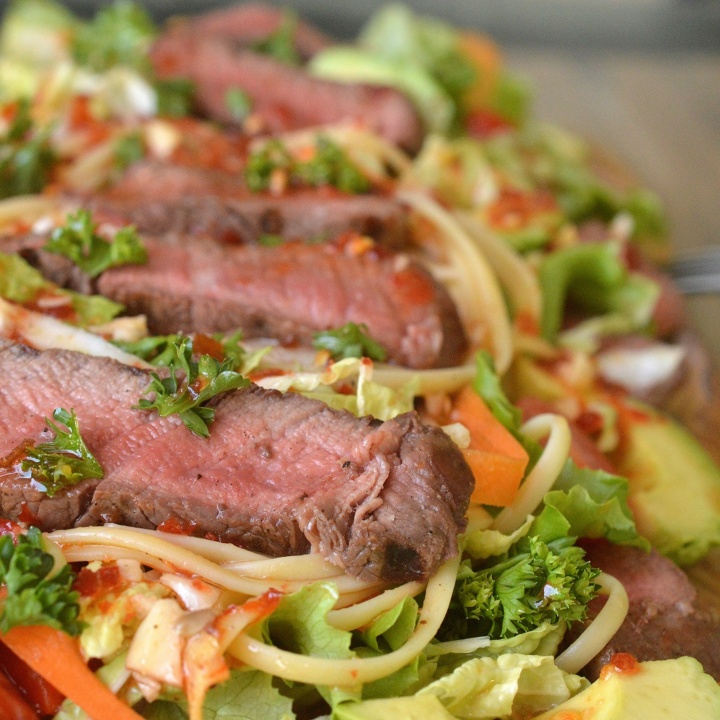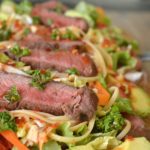 Print Recipe
Asian Inspired Steak and Noodle Salad
Ingredients
Marinade

1

TBS

minced ginger

1

TBS

minced garlic

1/4

cup

soy sauce

1

TBS

brown sugar

1

TBS

fresh lime juice

1

TBS

sesame oil

A few shakes of black pepper

2

fillet steaks

or a hunk of fillet weighing about 1 1/4 pounds

Dressing

1/4

cup

fresh lime juice

1/4

cup

chili with garlic sauce

1/4

cup

grapeseed or olive oil

2

TBS

fish sauce

optional

2

TBS

sugar

2

cloves

garlic

minced

Pinch

or Kosher salt

Salad

1/2

pound

linguine

Two types of greens

watercress, butter lettuce, arugula, romaine, etc one cut into ribbons and the other ripped into chunks

1 1/2

cups

Napa cabbage

shredded or sliced thin

1/2

cup

carrot ribbons

1

cup

grape tomatoes

halved

2

scallions

snipped/chopped

1/4

cups

peanuts

optional

1

avocado

sliced (optional)

Cilantro leaves to taste

optional
Instructions
Combine marinade ingredients in a jar and shake vigorously until emulsified. Place steaks in a baggie and pour marinade into the bag. Allow it to mingle for 1 hour up to overnight (refrigerated).

Combine all dressing ingredients in a shaker jar. Shake vigorously until emulsified, taste and adjust for your preference to heat and or sweetness. If you do not enjoy the flavor of fish sauce, replace with 1 TBS of soy sauce. Set aside until ready to use, shake vigorously again before pouring over-top your platter at serving time.

When ready to grill your steak. Remove from marinade, pat dry, season with some Kosher salt and allow steak to sit for 30 minutes at room temperature. Grill steak until done to your liking (always remember to clean and oil your grates before cooking).

Remove steak from grill and let it rest (remember it will continue to cook for a few minutes until you slice it down, so if you are going for rare, med-rare, watch your cooking time. Slice.

Assembling Salad

Cook and cool linguine. Toss it with a spoonful or two of the dressing to keep it moist.

In a large bowl, combine greens, carrots and linguine. Toss with a bit of the dressing. Turn half of it out onto your platter and scatter steak slices, tomato halves, nuts & avocado slices onto it. Scrape the remaining mixture onto the platter and repeat. Drizzle with remaining dressing and serve.
Notes
Feel free to customize the salad ingredients any way you like. Leave out what you want...Add in what you want. No need to hunt down authentic Asian noodles for this recipe, linguine works well.
This is delicious leftover the next day as well.