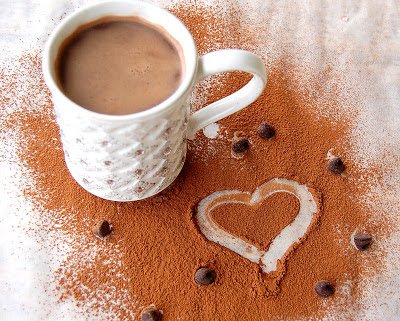 Which do you go for? Hot Chocolate or Hot Cocoa?? It seems everyone is partial to one or the other. After years of tinkering, I have settled on this version which is a combination of both, sometimes I even spike it with a few dashes of red pepper for my husband and I. Man is THAT good!! The little kick of heat with the chocolate warms you to your toes 🙂
I like to make a gallon of it and keep it in the fridge, that way anytime the mood strikes one or all of us or or a gaggle of kids pop over all I have to do is heat it up. No mess, no fuss. Easy-peasy!
This is also a great recipe to let your kids take the lead on. My kids do everything but pour in the boiling water. They are filled with anticipation while making it and I think that makes the payoff…the first cupful…all the sweeter!
Make this before you head out for a ski weekend, family get together or camping trip…yummo!


The Best Most Delicious and Fantastic Chocolately Hot Chocolate in the World!
-named by my 8 year old lol!!
1 1/2 cups unsweetened cocoa (love Hershey's)
1 1/4 cups sugar
1 1/2 cups semi-sweet chocolate chips
1/4 tsp salt
1/2 tsp (or more to taste) cinnamon
1 1/2 cups boiling water
96 ounces of milk (3/4 of a gallon or 12 cups)
1 tsp vanilla
Optional: a few shakes of red pepper for adventurous adults
Place your cocoa, sugar, chocolate chips, salt and cinnamon in a large pot. Pour the boiling water in and whisk until the chips are melted and everything is well combined. Turn your burner on to medium and gradually whisk in your milk and vanilla. Allow your mixture to almost come to a boil, whisking every so often. Remove from heat and serve. Or cool and pour it back into your milk jug.
Refrigerate until ready to use. Shake up your jug and pour out what you whisk to reheat. Remember to whisk often, being careful not to burn it.
Feel free to increase the chocolate, spices, etc to make this hot chocolate your family's favorite!