Kids love to be surprised by fun food! This easy-to-make and fun-to-eat Easter Candy Cake fits that bill for sure! Exploding with colors and candy, what kid wouldn't get excited?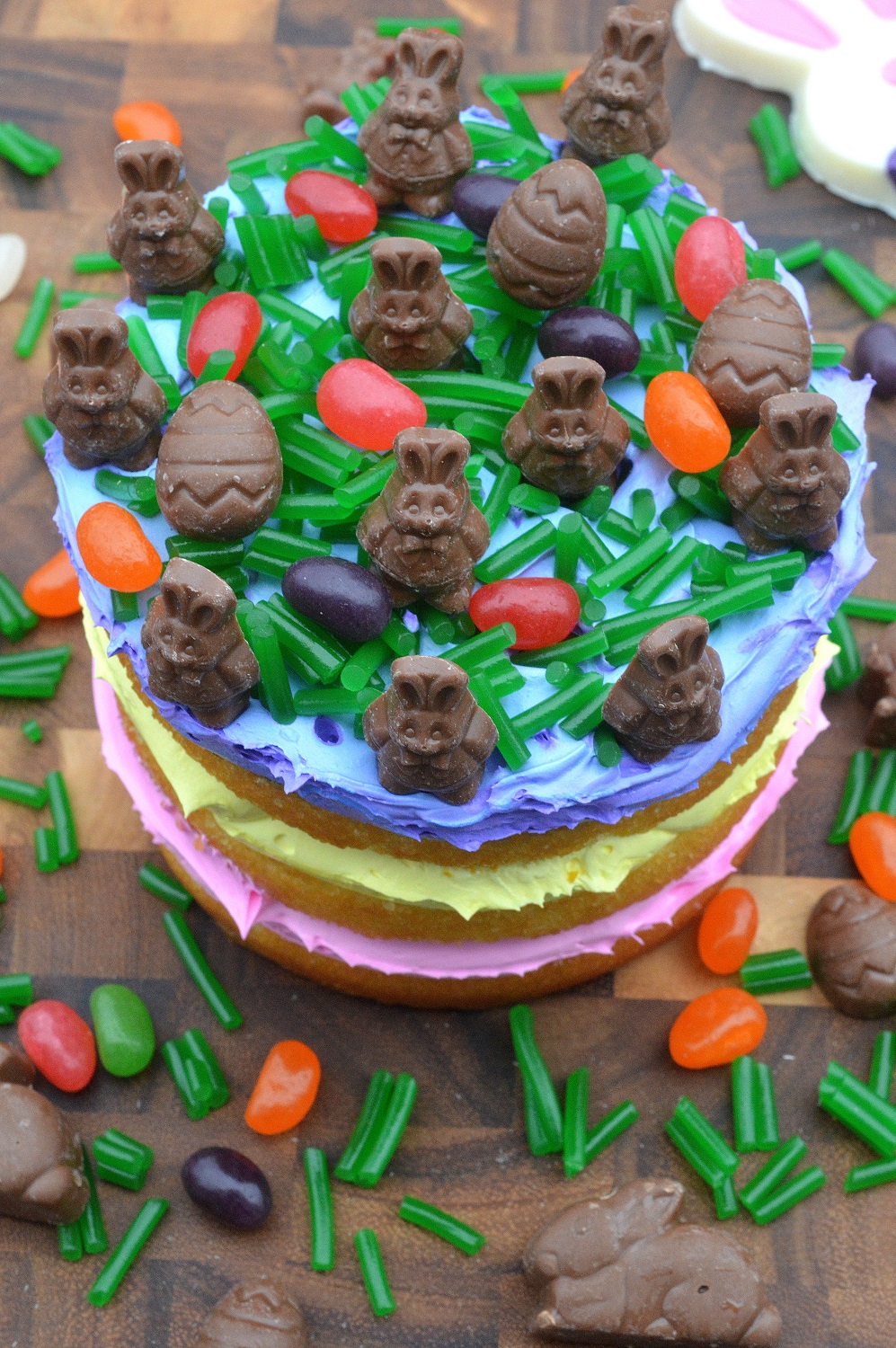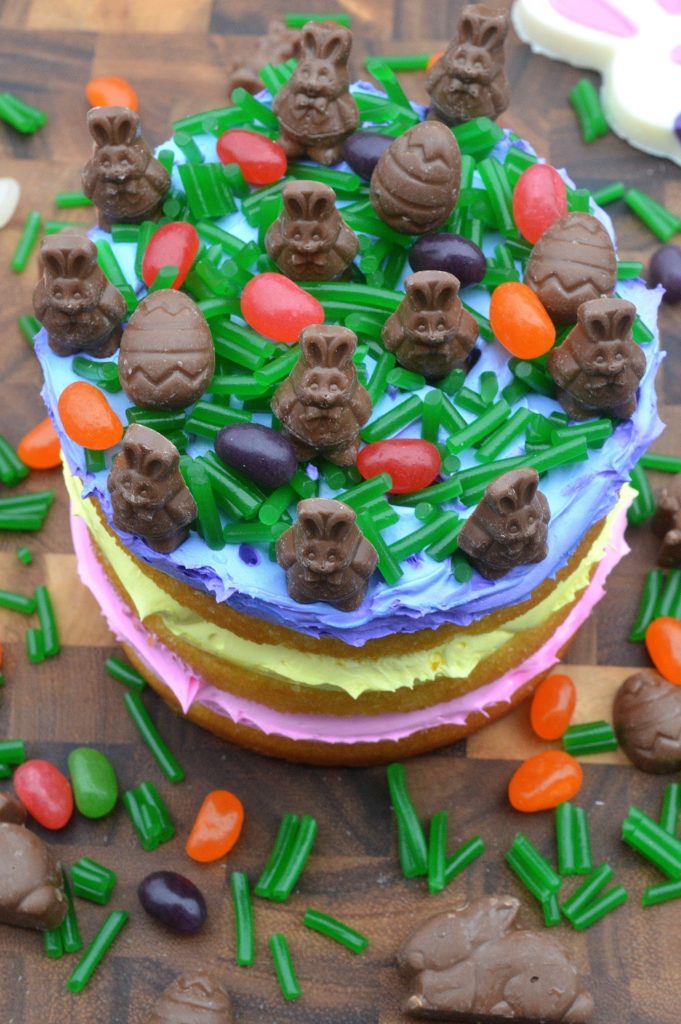 This Easter Candy Cake could also simply be a Spring Candy Cake. You can enlist your little chefs to assist you in making one or two of these for your Easter dessert table or, you could whip one up before Easter...box it up and leave a jellybean trail to where you hide it for the big hunt OR, I think the most fun thing to do would be to make a bunch of mini rounds of cake and allow the kiddos to each assemble one of their own as an Easter or Spring craft that they can then eat!! You could even make mini cakes in a muffin tin and slice them, so that they could make a layer and create their own...SO fun!
Gertrude Hawk sent me some of their famous Easter Candy (and you have a chance to win some below). My family and I are very familiar with Gertrude Hawk's chocolate, so it was an easy yes to partner with them. We often pop into the store in our local mall for a sweet treat. When the holidays like Easter, Christmas and Valentine's Day roll around...I always stop by and grab goodies for the kid's baskets & stockings. I can always count on Gertrude Hawk for super-cute chocolates & treats. I adore their packaging too!
For Easter, Gertrude Hawk has such fun offerings! Their signature Bunny Smidgens are the cutest thing! Besides being delicious, Smidges make a great filler for hidden Easter eggs, accents for cakes and cupcakes and perfect for a lunchbox treat! Right now you can buy 2 packs and get one free (a savings of $10.99). The adorable Easter Tote's are $9.99 (my daughter takes her's here and there, filled with treats) and the have a chocolate bunny for every kid...both big and small!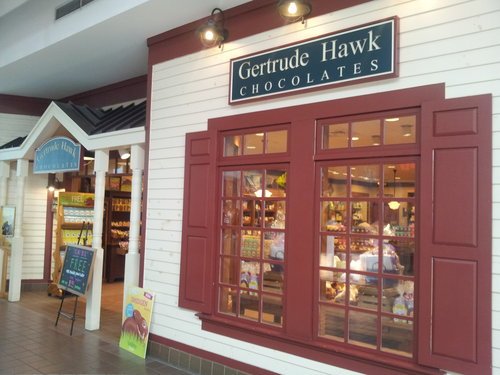 Pop in a Gertrude Hawk Store (60 stores throughout PA, NJ and NY) or shop in the online store for your Easter surprises or with the family for a fun treat, you'll be surprised at what you will find there. Quality chocolates, holiday-themed treats and other goodies!
Gertrude Hawk's Smidgens (which just celebrated their 30th birthday) are their signature chocolates and are made in my home-state of Pennsylvania. Smidgens come in a variety of shapes and flavors (even filled) for every holiday, the even come in Lil Smigens is really cute decorative boxes. At Easter they offer their best deal, which is buy any 2 packs and get 1 FREE! This is over 2.5 lbs. of chocolate for only $22. The best selling flavors are Milk Chocolate Peanut Butter, Milk Chocolate Caramel, Solid Milk Chocolate and Dark Chocolate Raspberry. For more information about Smidgens visit HERE.
Look how cute the Lil Smidgens are...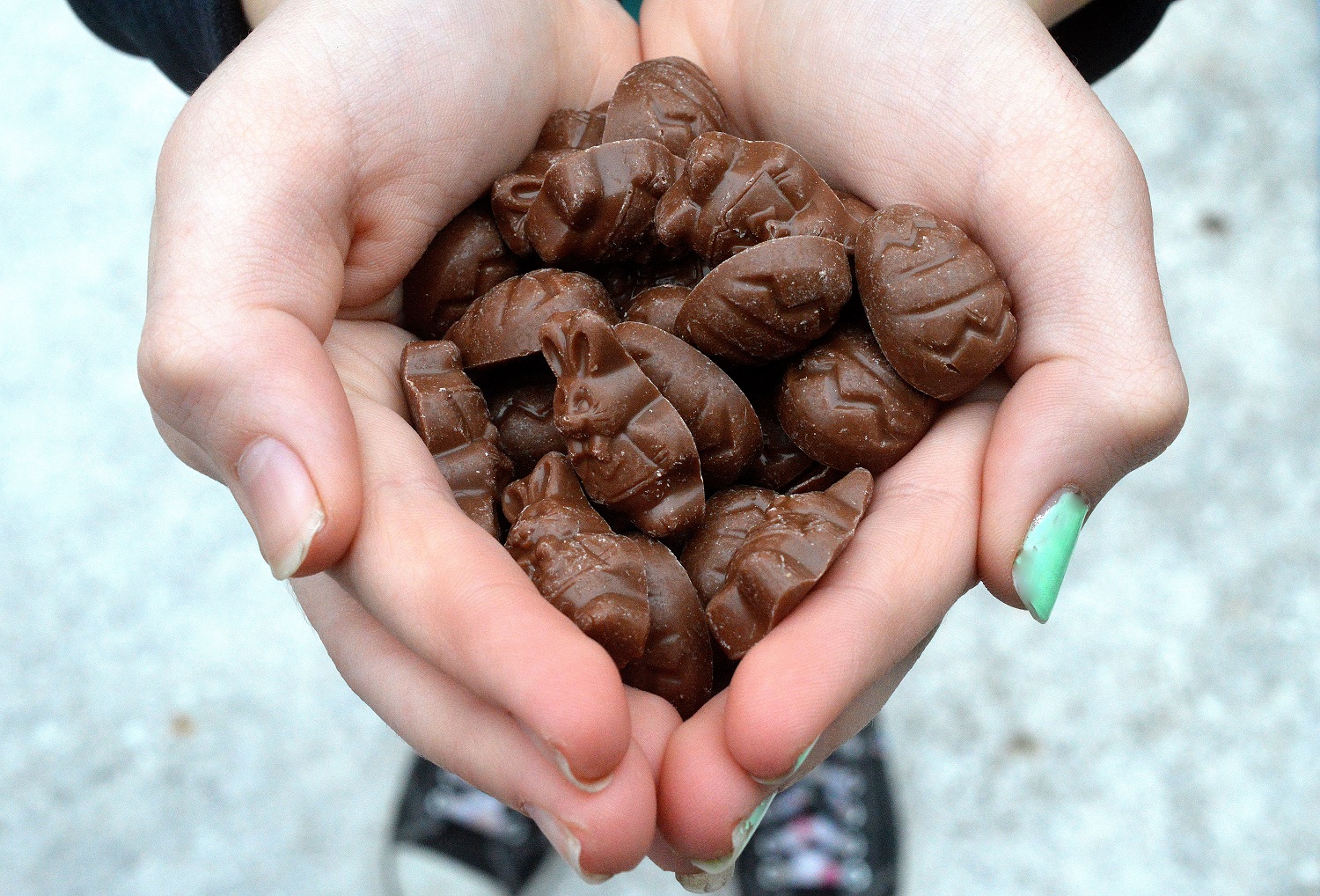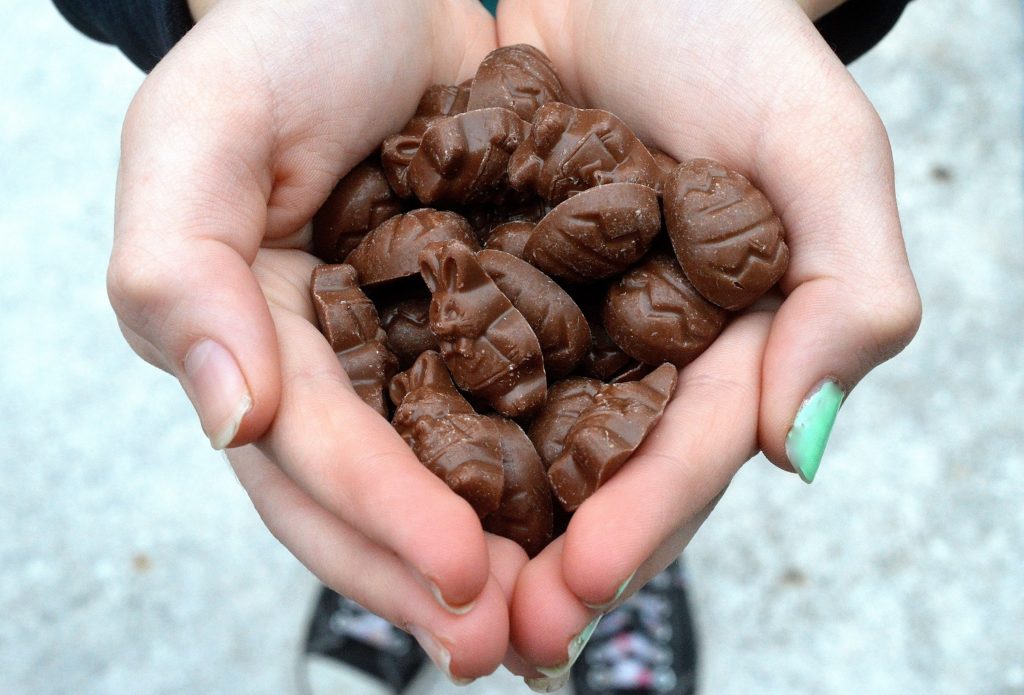 Whether you are looking for chocolates for filling your Easter baskets, corporate gifting, Twitter! gift baskets, favors, wholesale or simply quality Pennsylvania made candy to stock your pantry, Gertrude Hawk has something for everyone! They even have delicious dipped apples! Pop in a store or order online.
As far as the Candy Cake goes...No real recipe needed for it. All you need to do is make the cake... full-size layers, mini layers or even cupcakes than you can layer and color a few bowls of icing.  For the cake above I used Twizzlers Edible Easter Grass (candy apple flavored licorice), Gertrude Hawk Smidgesns and Lil Smidgens and a handful of jelly beans. Set that out in bowls and let the kiddos go to town! My daughter had a blast assembling the cake...the kids in your life will too!
For special offers, new products and more, follow Gertrude Hawk on Facebook and Twitter!
Enjoy & Happy Easter!