I have a beautiful, good-for-you and oh-so-easy-to-make Fall Harvest Rice Bowl today!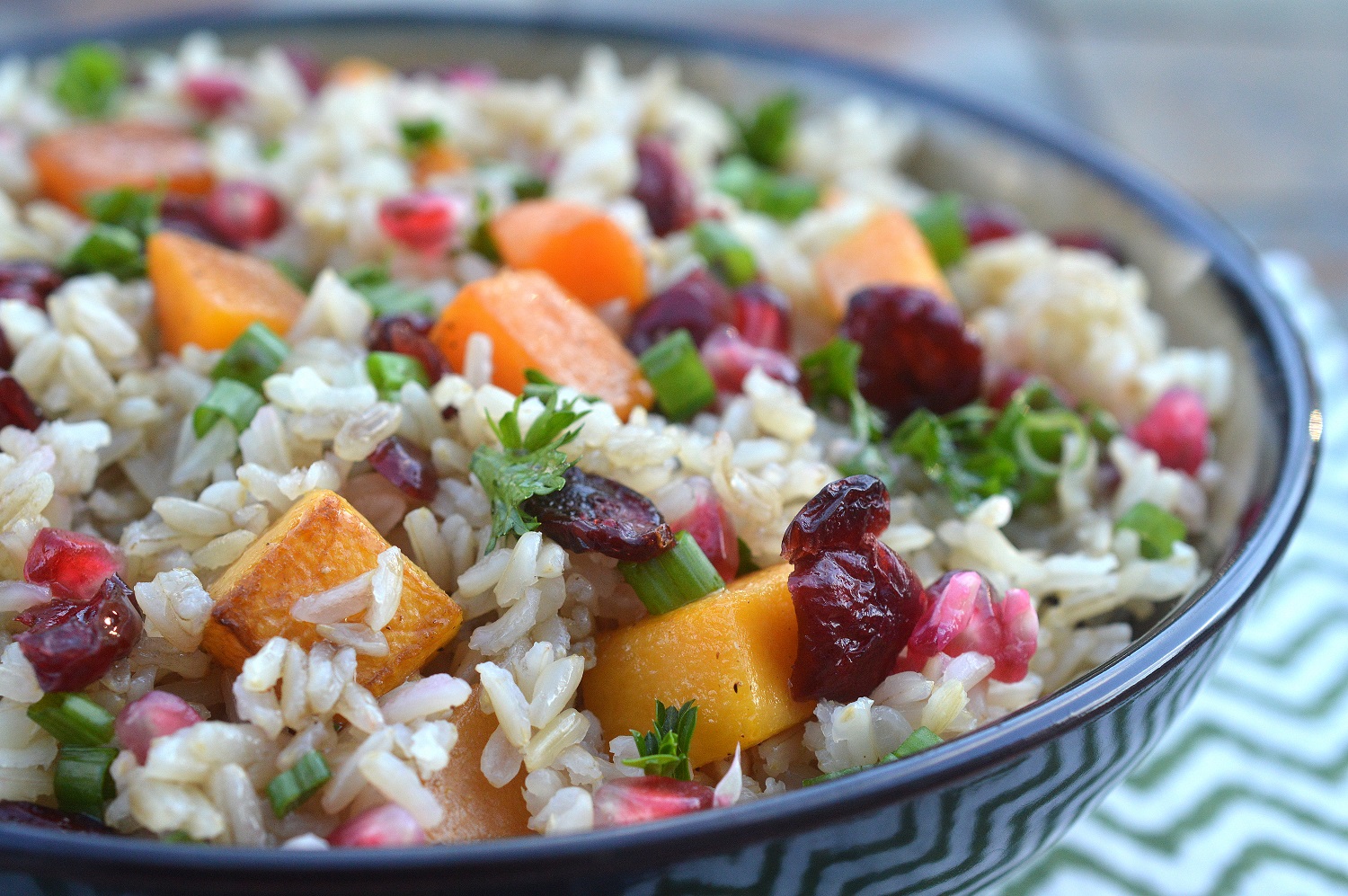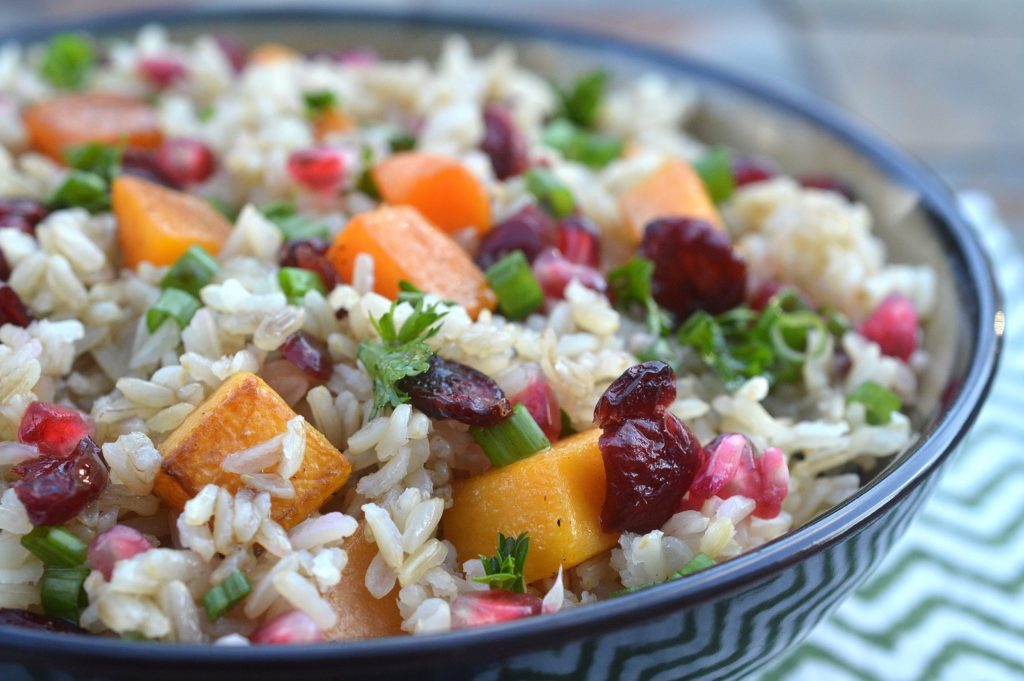 I don't know about you...me?? I am SO busy at the moment! Sports, music & voice lessons are in full swing with the kiddos. My daughter and my niece (both 11) have started a business. They are determined to get themselves to Ireland the summer of 2016 (to see their distant cousins who they chat with almost daily). So essentially it's like 'I" started a business haha! I am their driver, buyer of goods, booker-of-events etc! And speaking of driving...Between my sons' emerging teen boy social life and my social butterfly of a daughter, I also wear a taxi driver hat OR the minions are all at our house!
Between all of that and work, I literally have time for nothing else! So lately dinner has been all about "how fast can I whip something up??"
Rice Bowls are always a good thing in my book and guess what??  Veetee Dine In Rice is now being sold in the US!!
Why is that exciting news you ask?  Let me tell you why!  2 minutes people...T-W-O! And no dishes!
2 Minutes and you are chowing down on a variety of delicious rice choices.  Veetee Dine In Rice is great on its own, but when you want to turn a side dish into a main dish....2 minutes!!! 
Yes, I AM excited about this, giggle!
PLUS I love all things British! Since "my boys" aka Duran Duran entered my life in the 80's, I've been all about everything British. Oh the stories I could tell you! Said with my best British accent!
Look who else was excited...my daughter (in the stripes) and some of her "crew". I posted this on Instagram after they raided the Veetee delivery box...see come to my house and you leave with food gifts, haha! Thank you Veetee for sending me your delicious rice & introducing me to such a great product!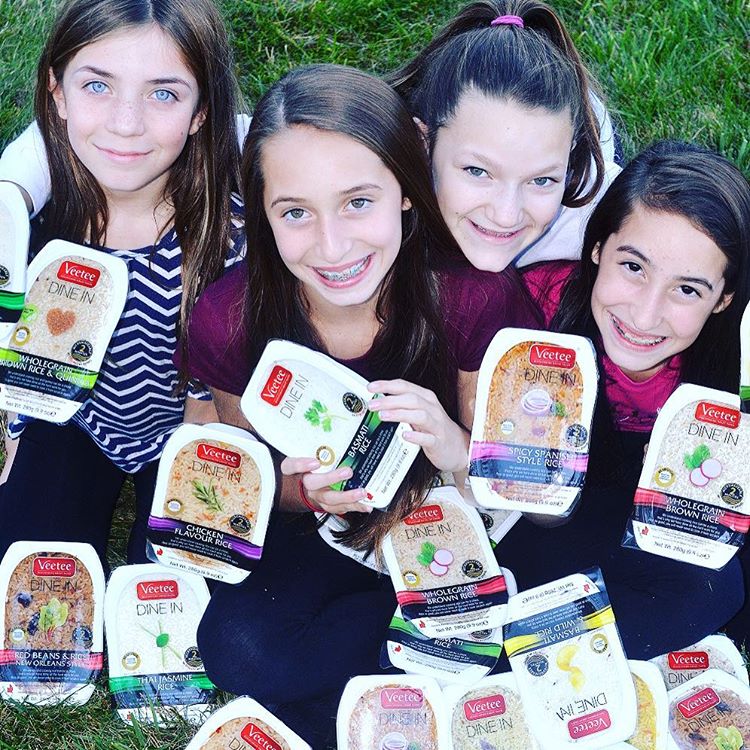 Veetee Rice hails from the UK, is GMO free, is suitable for vegetarians, ovo-lacto vegetarians and many varieties are suitable for vegans. Plus the flavors!  They've got white, brown & flavored. I am obsessed with their Basmati Dine In Rice and am literally chowing down on a container as I type this, legit!
"Since 1987, Veetee's sole passion has been a hunger to produce great quality food.  From our first site in London (UK) to the international customers we satisfy everyday throughout the US and UK, we always go that extra mile to create products which not only taste amazing, but help to make your life that bit easier, too."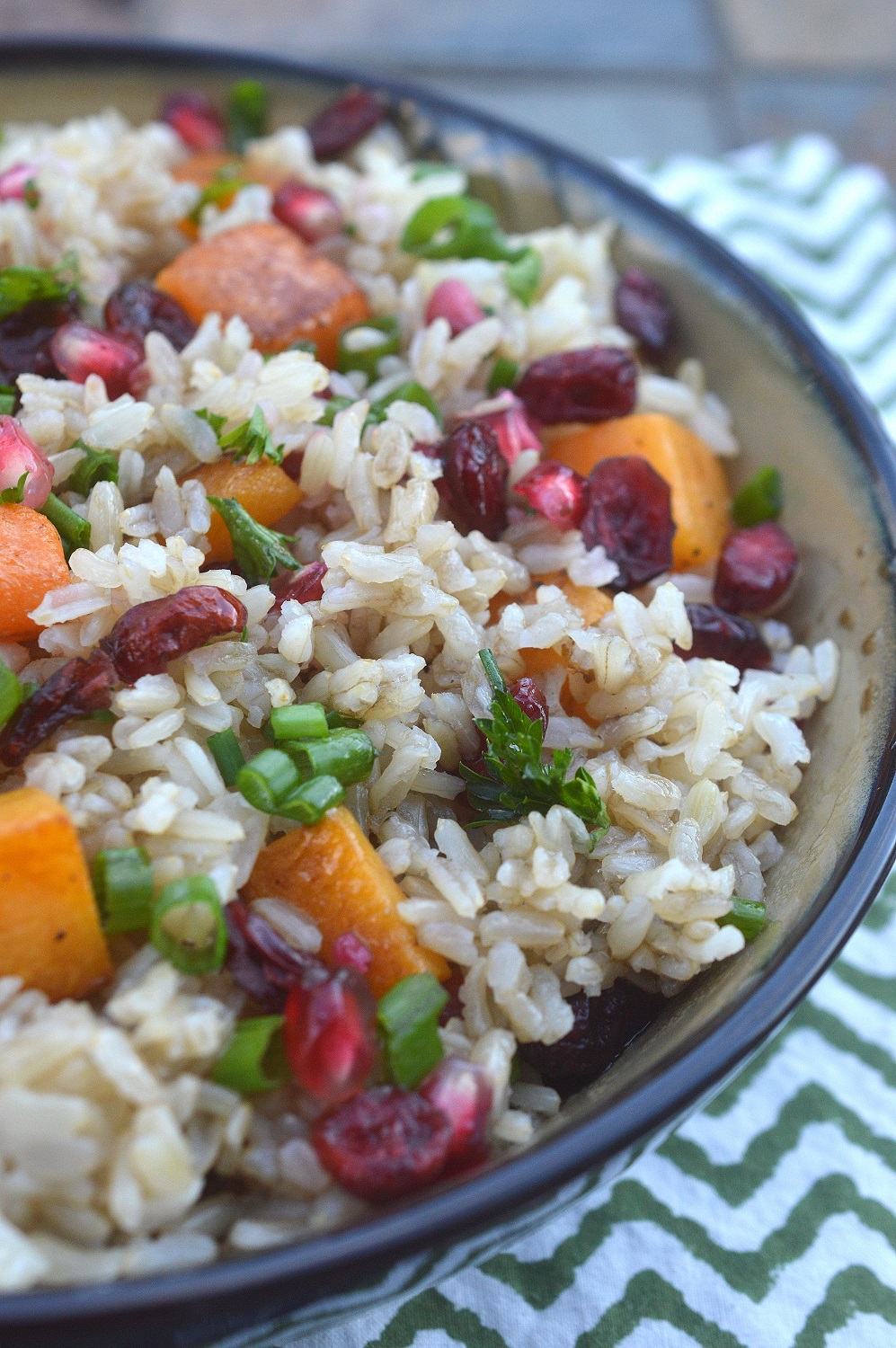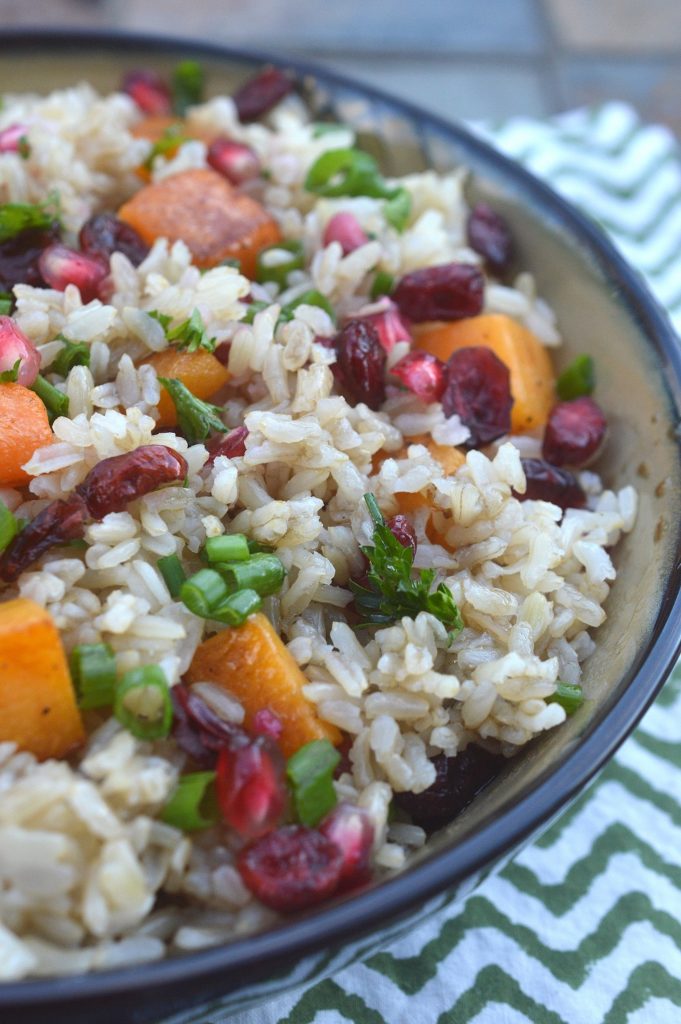 Somehow Veetee has figured out a way to cook rice in 2 minutes flat and its moist, full of flavor and delicious...The Basmati is sticky, just as it should be...it's better than my local Chinese take out, seriously!  The flavors they have at the moment are Basmati, Spicy Spanish Style Rice, Whole Grain Brown Rice & Quinona, Basmati & Wild Rice, Red Beans & Rice, Chicken Flavour (yup British all right!), Long Grain Rice, Rice Pilaf and Thai Lime and Herb Rice...Phew!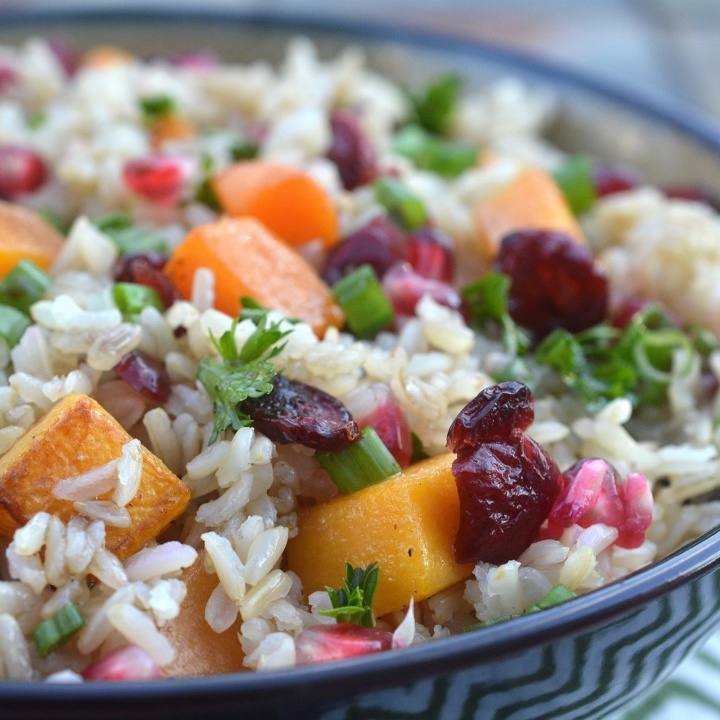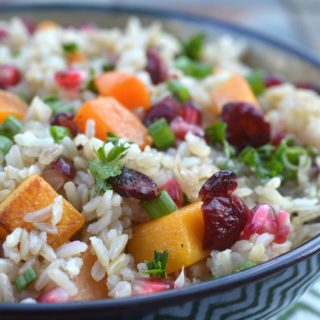 Fall Harvest Rice Bowl
Ingredients
2

containers of Veetee Dine In Brown Rice

or your favorite variety

1

TBS

olive or grapeseed oil

1

heaping cup bite sized pieces butternut squash

Kosher salt & pepper

½

cup

pomegranate seeds

½

cup

dried cranberries

¼

cup

scallions

sliced thin

Chopped parsley

2

TBS

balsamic honey vinegar*

1

TBS

olive or grapeseed oil

few drops of fresh lemon or lime juice
Instructions
Heat your oil on a small skillet, add in butternut squash pieces and saute until tender, about 6 minutes, season along the way.

Cook Veetee Dine In Rice in your microwave, one package at a time according to package directions.

Combine rice, squash, pomegranate seeds, cranberries, scallions and parsley.

Combine vinegar, oil and citrus in a small mason jar and shake vigorously until emulsified.

Pour over, toss and enjoy!
Notes
O*If you don't have honey Balsamic vinegar on hand, simply use balsamic and 1 teaspoon (or more) of honey in it's place. You can also use rice wine vinegar.
Feel free to add in your favorite nut, mandarin oranges, meat or whatever flavors you may enjoy!
Follow me on Tik Tok for 1 minute videos