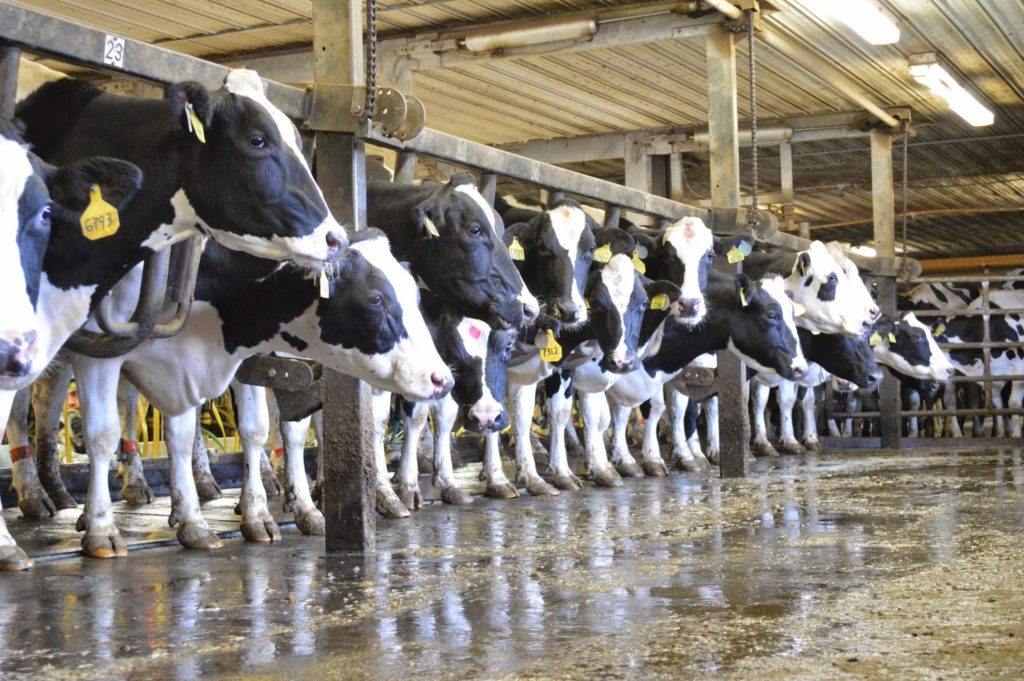 How do YOU get your dairy on?? When I look at all the things we (my children especially) enjoy...dairy in one form or another is usually there! Ice Cream, cheese, whipped cream, puddings, casseroles bread and butter and milk and cookies...it's there! I don't think a day ever passes that dairy in more than one form isn't in my family's life. Think about it.
Recently, I headed up, once again, to New York for the annual New York State Dairy Tour which takes place in The Finger Lake Region. I look forward to this event for a number of reasons. First, a weekend getaway with my husband is something that doesn't happen very often. You know how it is, the kids come along and "me" or "us" time is rare. Second, visiting Geneva On The Lake and the town of Geneva is such a treat. The lodging is fabulous, the view ah-mazing, the town...stunning and the bars & restaurants SO fun! Then there are my blogging friends and hosts that I get to reconnect with, we have a blast! I got to share the weekend with my food-blogging-bestie, Linda of Giggles Gobbles & Gulps and I met a new foodie friend in Brandy of Nutmeg Nanny (and her BFF Jessica) who were both so much fun!

I have to say though, best of all for me is getting a look into the world of the farmers who work every single day of the year, generation after generation to keep allowing families like my own to enjoy the fruits of their labors. Something I do not take for granted.
In my opinion, we should thank any farmer that crosses our path (and teach our children to do the same). Without them, their hard work, their vision and their passion, we would not have the quality of life that we currently do. After all, the abundance of food we are surrounded by every time we step into a market has a big back-story and a lot of blood, sweat and tears goes into making that happen every single day of the year.
This year we had an unbelievable experience while on the tour, we were fortunate enough to be the first group brought into the brand new 108,000 square foot, 101 million dollar, beyond-state-of-the-art Cayuga Milk Ingredients Plant located in Auburn, NY A project envisioned, and brought to life by 21 dairy farms in the area. It was unbelievable! The efficiency of that plant seems almost seems like it comes from the pages of a science-fiction novel.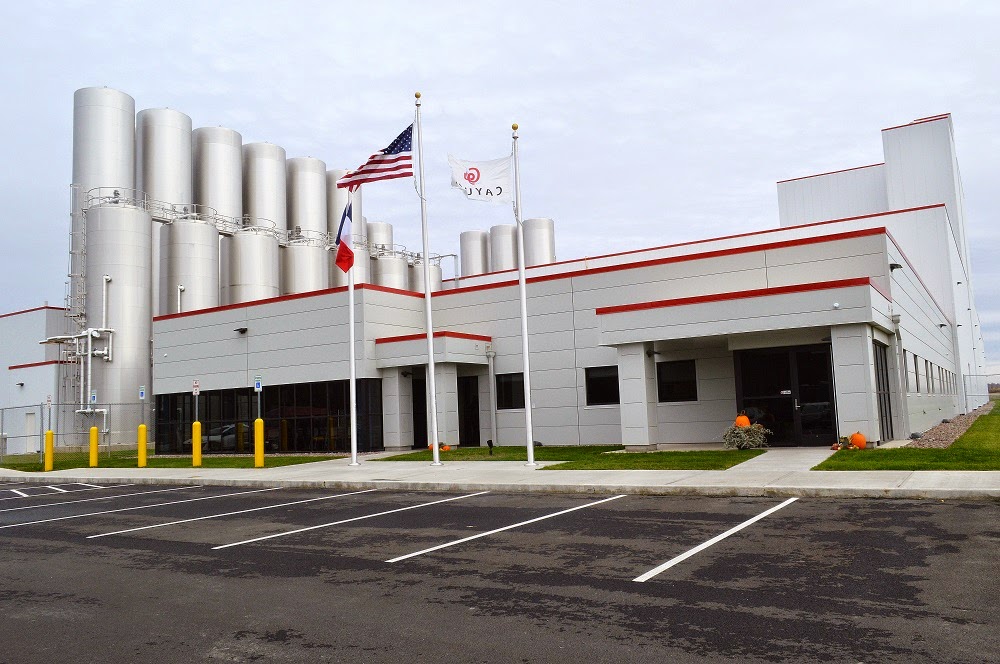 At the plant they use state-of-the-art technology to separate the collective milk from the farms involved into high quality components that are then added to other products to boost their nutritional value. The water is removed from the milk to produce dry ingredients, extending the shelf life to up to 18 months, which means ingredients produced today can be delivered to children and families around the globe.
The Cayuga Milk Ingredients Plant processes 2.6 million pounds of milk trucked in every day from the farmers 36,000 cows. Some of the products produces are protein powders, skim milk, condensed milk, cream, Soon they they hope to produce infant formula.


Disclosure: I was not compensated to write this post, as usual all thoughts and opinions are my own and are based off of my experience over the weekend.
Bio-security at the plant is a top priority - how do you like our look??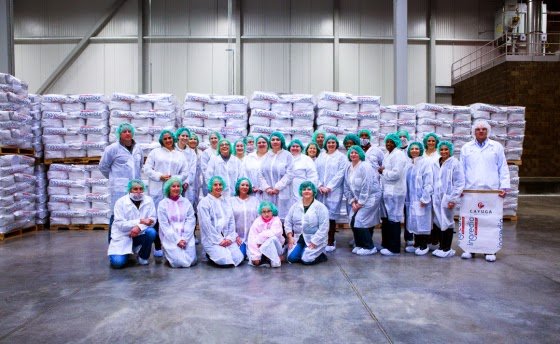 The water removed from the milk is recycled to then both cool down machinery at the plant as well as clean the facility... to me that is really kind of mind blowing! No waste and no drain on the local water resources.
As our bus pulled away from the plant, I was sitting with Julie Patterson wife of Jon Patterson who is a 6th generation dairy farmer. Their adorable young daughter made sure we were all aware the SHE was the 7th generation dairy farmer! It was so interesting to be able to ask questions and hear about life on their farm as we then drove to it for a tour.
Patterson Farm
sits on 2500 acres, has 1100 milking cows and another 1000 hefer's that have not yet begun to be milked.
Do you actually know what a hefer is??
It's a young cow that has not yet has its first calf. So the next time someone may call you a heffer...well they actually are kind of calling you a teenager! I say that is a compliment of sorts, lol!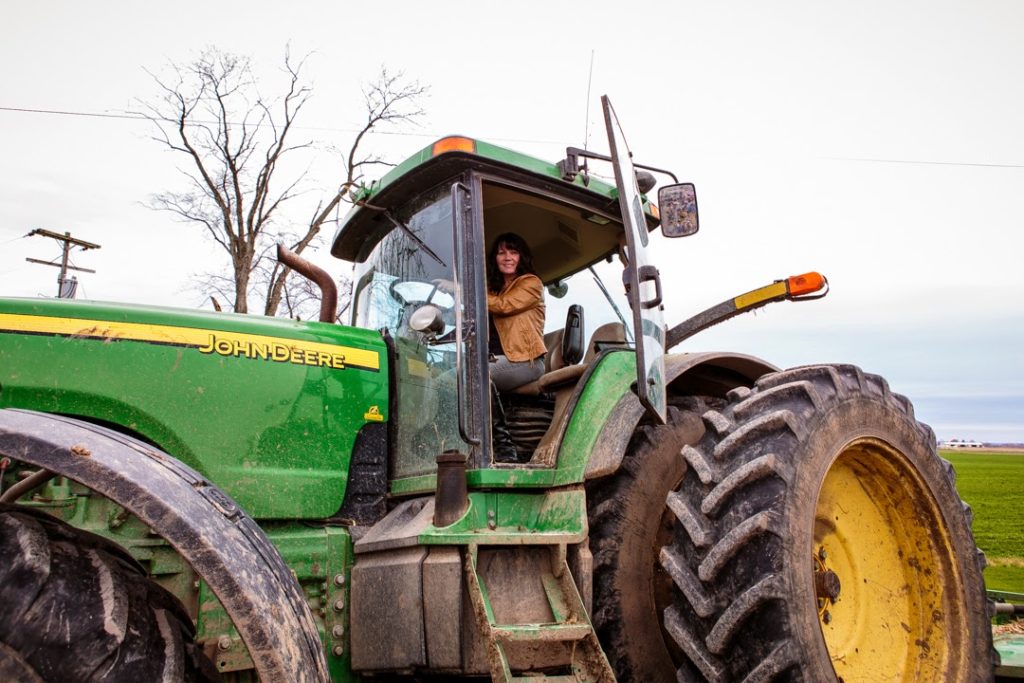 I was beyond impressed with the efficiency at Patterson Farm. Their cows are treat very well (even getting 60 days off a year to roam the pastures), something I really learned about on
last years tour
. What blew me away was that, similar to the plant, they farm uses
everything
...they have no waste. The cows are mostly fed from what they grow on the farm, the bedding the cows sleep on is partially made up of their manure...recycled. What the cows don't digest...they reuse. The farms power comes from the cow's manure (what??) what is leftover then goes back into the land to fertilize it.
In 1999 the farm installed a manure treatment system as a way to help control odors that come from having a lot of animals, they then decided that an anaerobic manure digester would be the best means of managing their manure while generating electricity at the same time. The bio-gas produced from the digester produces 4,500 kwh of electricity per day (enough electricity for over 100 homes). Electricity is then sold to New York State Electric and Gas, allowing the farm to offset its $75,000 annual electric bill.
That blows my mind! You have a dairy farm, and the "waste" of your animals power it! I'd say anything is possible!
I even fed not one but 2 super sweet and adorable, just-born calves a bottle that was as long as my forearm! Those babies were all over it, one was so excited that she decided to see how my jeans would taste! A great memory for sure!
Here is a 20 second clip me feeding my new friends
see the big wet spot on my jeans...lol!
The rest of the weekend was super-fun, we ate well, we had delicious wines and I even had a chance to cook with my husband (good job babe!!) at the gorgeous
New York Wine & Culinary Center
where among other delicious tidbits we made an amazing Cheese Curd dish which was a riff on Poutine...and Inside Out Poutine from the mind of Chef Jeffrey!
Mmmmmm, they were SO delicious!!
Now all I can think about is getting back to the Finger Lakes Area for a CHEESE Tour...and yes my friends they do exist!!