I have decided that I am going to run away and live at The Lodge at Woodloch Spa in the Pennsylvania Pocono's and eat their soup, including this Carrot Coconut Ginger Bisque,  3 times a day every-single-day for the rest of my life!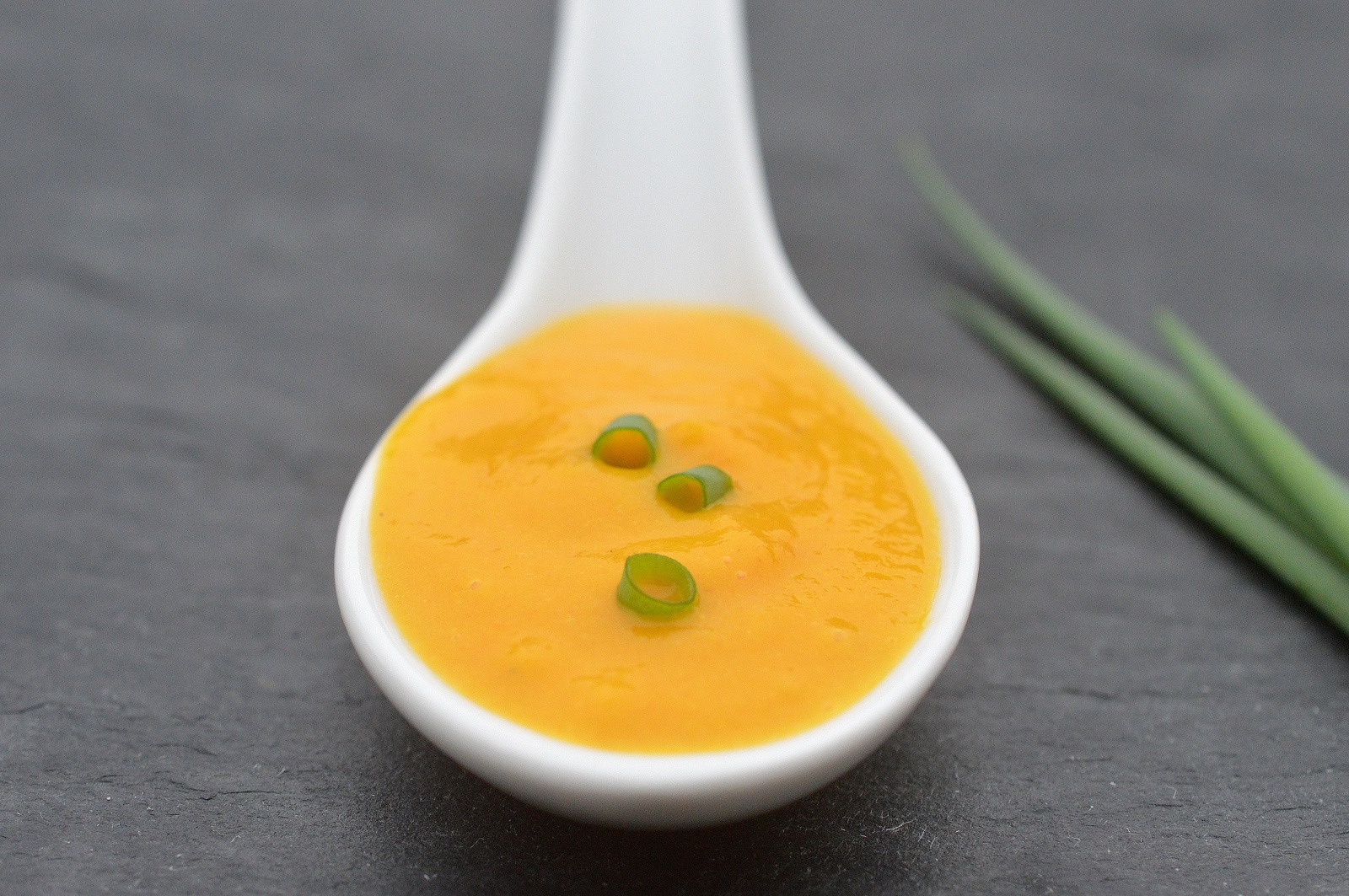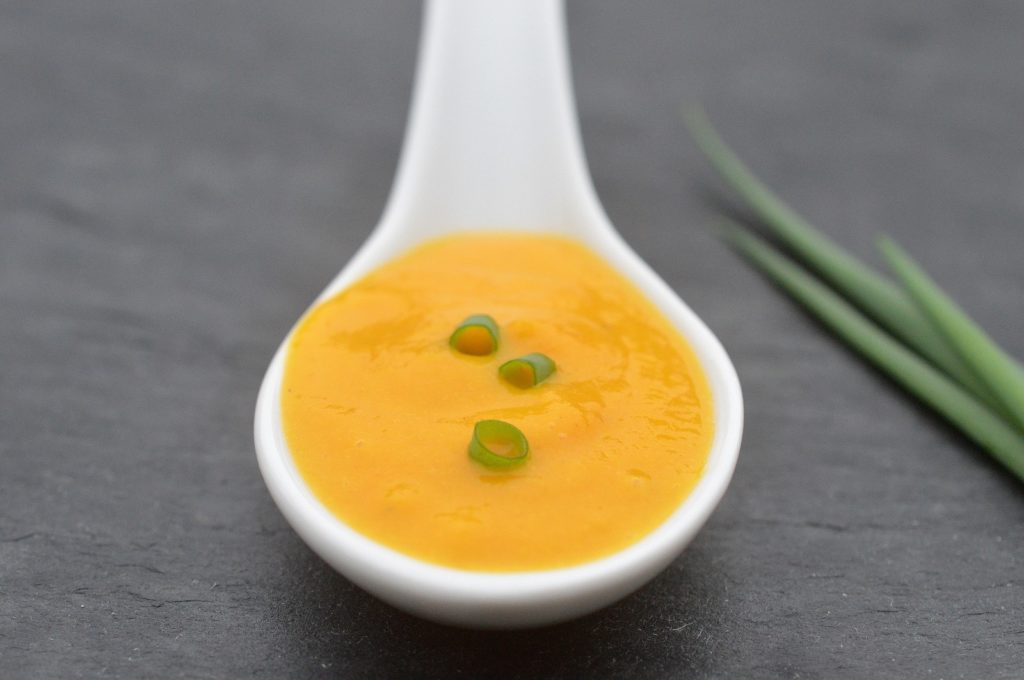 Ok, ok...I am not going to run away.  I love my family too much. However since Woodloch is less than 3 hours away from where I live, I promised myself to get there a couple of times a year!
I heard about the Lodge at Woodloch from my SIL, who went a few years ago and still raves about it. In January, my sister, 3 life-long friends and I met there to usher in a friends 40th. We were all smitten with everything about Woodloch and vowed to make it our spot for an annual get-together. Earlier this month I went back for a couple of days with a few bloggers for a press trip. I couldn't wait to get back!! I was so happy to partner with them for a return visit to give you an inside look at this wonderful retreat!
I now know how people like Jennifer Aniston and Jennifer Lawrence live, play and eat!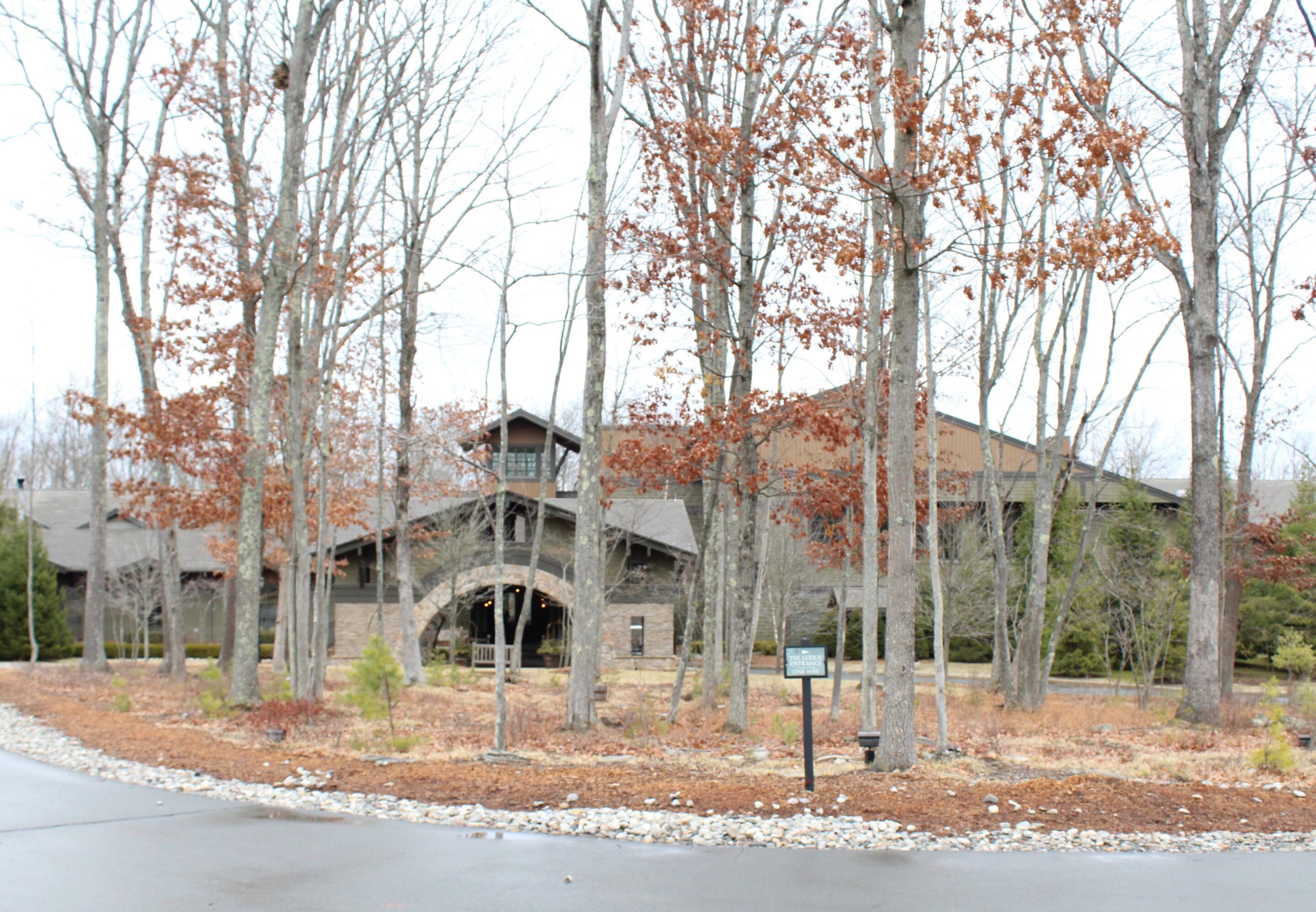 The Lodge at Woodloch is a-maz-ing! The rooms, the amenities, the classes, the treatments, the service and the food are all top notch, no detail is overlooked! From the second I pulled up...both visits, Robert, who mans the entrance gate, set the tone for the visit. Robert greeted me with the biggest smile and the most infectious personality. Once I pulled up to the Lodge I was greeted again and told everything would be brought to my room and they would take care of my car.
I thought, wow...I'm not even in the door and their service is outstanding!
Once I stepped through the doors of  The Lodge at Woodloch, the next 48 hours were filled with luxurious spa life!
Everyone wanders around in robes or casual workout wear...It's liberating. They have fresh robes in lockers and in your room (replaces nightly as well)!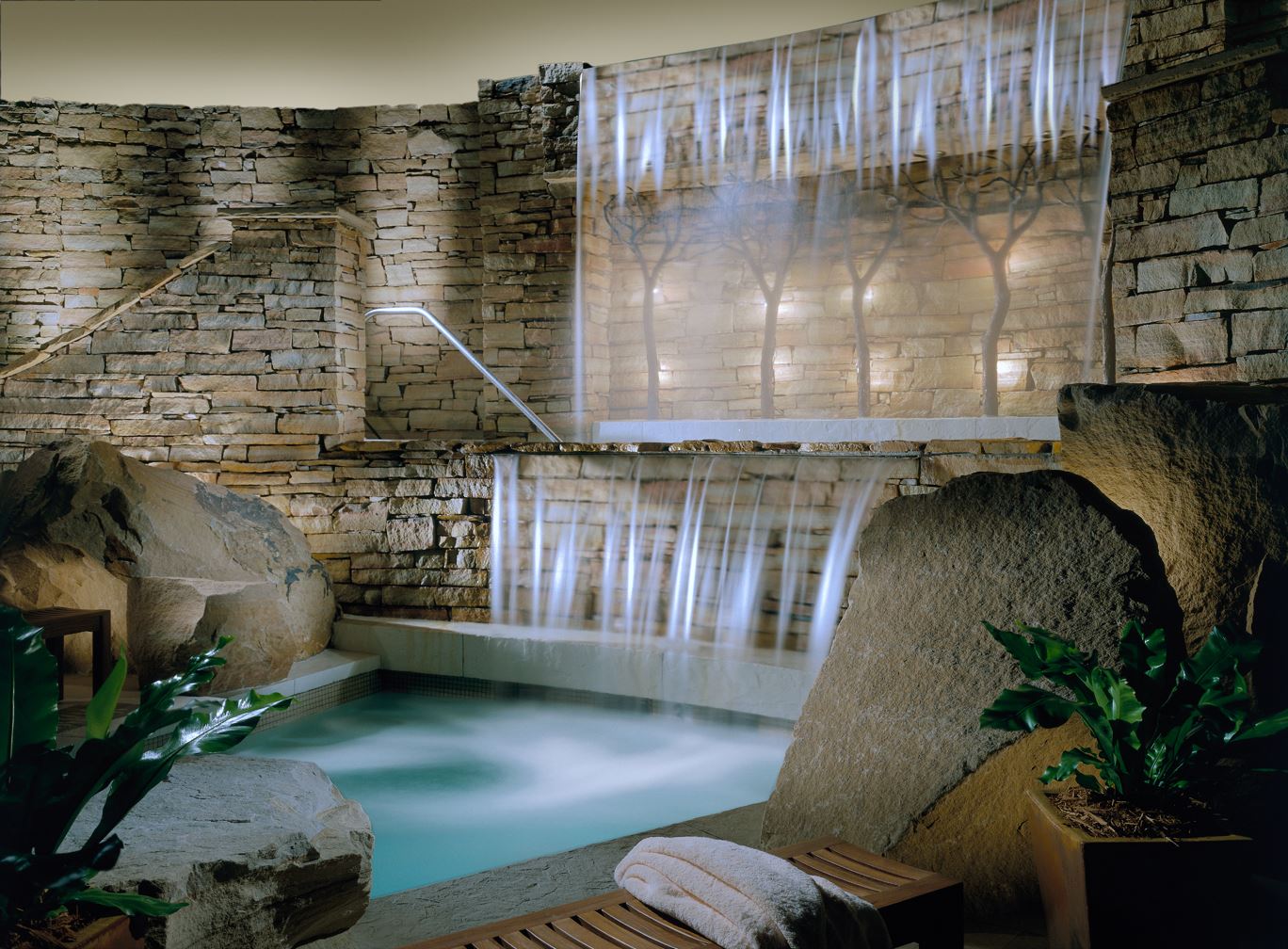 Amenities: The rooms are so fresh and bright, with a beautiful view of the woods via the sliders. They even have a pillow menu...a pillow menu...who does that? The want you to be comfortable! Take a look at some of the daily schedules to get an idea of all of the offerings while you are there. In addition, they have an indoor pool, 3 indoor hot tubs, one has a massive waterfall you can turn on...it pounds your muscles when you step under it...it's glorious...take a look at this 15 second Instagram video I took of it. They also have 2 saunas...The Eucalyptus Sauna is my favorite!! I must have been in it 7 times between my two trips!
Treatments: Woodloch offers facials, massages, body treatments, manicures, pedicures and more. After your treatments you can take advantage of the Whisper Lounge and just veg in peace and quiet. It also has a lovely view. My girlfriends, sister & I had a facial the first time we went and we were all glowing after. While there last time a couple I met in the outdoor hot tub (oh yeah...you know I spent some serious time there), raved about the body treatments, especially their signature Rosemary Scrub. So I got my first ever full body treatment by way of the 100 minute Brighter Body Polish, which included a full massage. It was lovely. So many components to it, I felt wonderful afterwards!
You have to watch this 15 second video...the waterfall is so amazing, it pounds on your shoulders and massages your troubles away! 
Activities: Every day The Lodge at Woodloch has a ton of activities and classes to choose from, that is if you can tear yourself away from the amenities mentioned above. They offer everything from cooking classes, to yoga, Pilates, painting, power napping,  breathing and meditation classes, class in in the water, like their popular Float class, various hikes and so much more. They offer seasonal classes and activities as well like snow-shoeing, cross-country ski excursions, ice fishing, fly fishing and my favorite, Forrest Bathing! See below for more information about that.
Food: 3 consecutive meals are included with each night of your stay. Oh man do I love their food! Now that I have been to Woodloch twice in 3 months, I am spoiled. The food is delicious, interesting, cutting edge and prepared in such a way that you would never know they were  healthy offerings.  I could write a whole post about their soups. Every one I have had (I think I had 6 total) were rich and delicious AND...NO cream in any of them!  Instead they use ingredients like rice milk and coconut milk. One soup, which I will remember for the rest-of-my-life, was called Gilfeather and Butternut Squash Soup. It was the best soup I have ever had in-my-life, and I am a serious soup-lover, so that right there says something. I ate 2 servings of it at lunch and at dinner it was all I could do to NOT say to our server "forget all the delicious offerings...I KNOW you have more of that soup back there...all I want is THAT..and enormous bowl of THAT"!  I seriously almost tried that, my friends held me back lol! I am literally sitting here typing this with my stomach growling and mouth salivating just at the thought of that soup. After one taste of that soup, I immediately whipped out my phone to look us just what the heck a Gilfeather was...turns out it is an heirloom rutabaga, which I am going to plant...I already found where to buy the seeds! Here is more info on it, interesting story.
Breakfast & Lunch both have menus to order from and are supplemented by a small buffet station offering granola's, hot cereals, a variety of salads and soups...glorious soups! And dinner...Dinner is memorable! One night I had a Pork Tenderloin over Sweet Potato Mousse with Veggie Slaw, Olives and Chimichurri. It was like a perfectly written song in my mouth, every component played off the other.
The first night we all ordered the same appetizer (we did!! Even though they had about 7 to choose from), and we all devoured it, we were groaning and sighing as we ate! I actually had it during my last visit and replicated it...You need to try it, here is the recipe. It's easy, delicious and different! I can not say enough good things about the food I had at Woodloch. You will not be disappointed. They also have a full bar (score!!), drinks are in addition to your stay.
All three menus had the additions of daily specials as well as a robust offering of gluten free options, we were all so surprised by that. Two of my travel companions are gluten free. They were so impressed.  As for the rest of us, you never missed the gluten. The food is just SO good!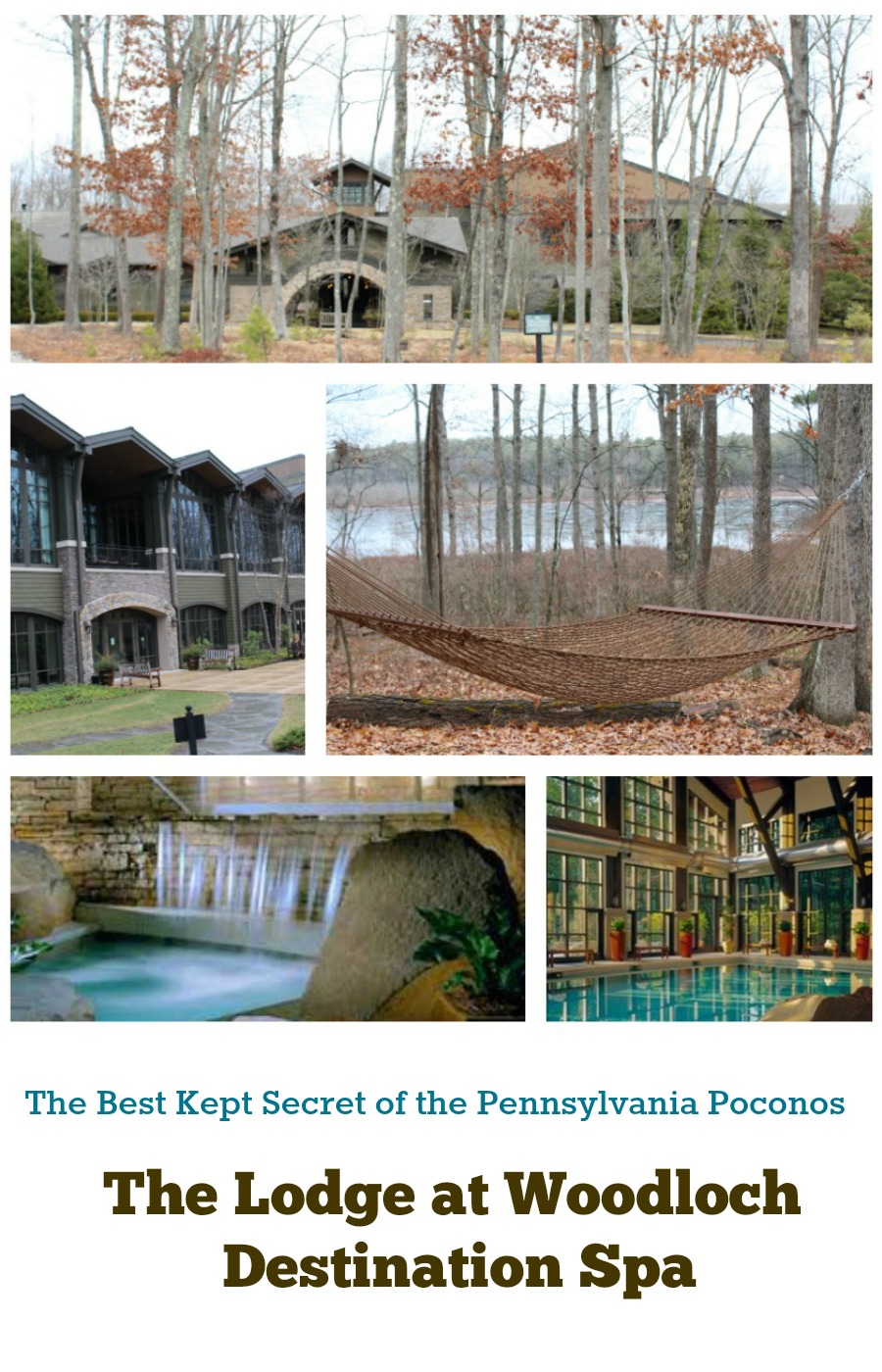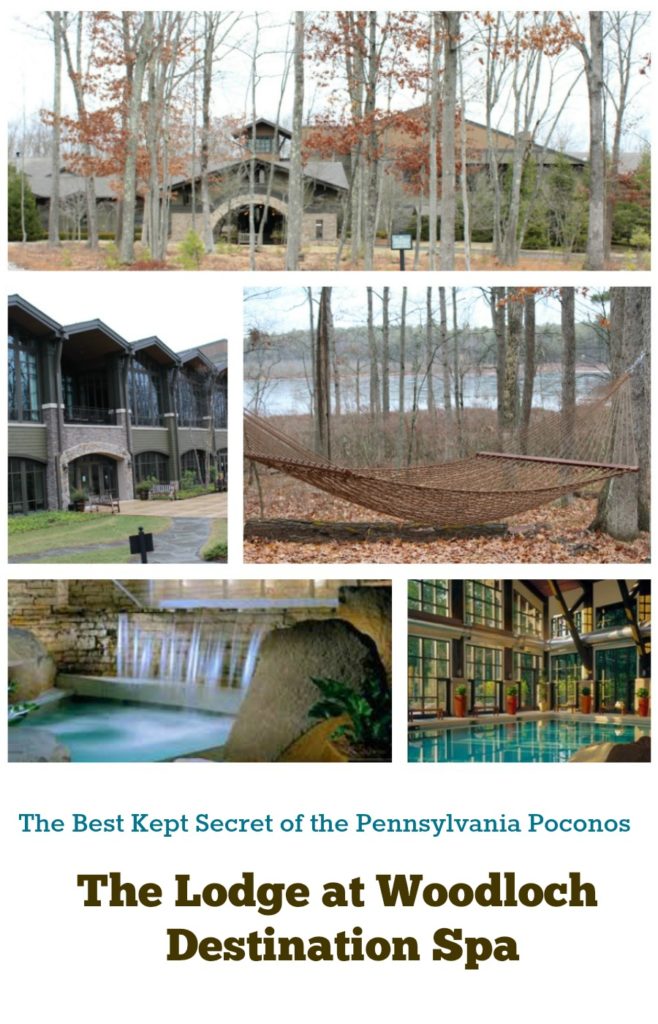 The Lodge at Woodloch has additional rooms for you to hang out in, some have a TV, most have a fireplace. Outside they have a large fire pit area, I came across hammocks. In the Garden Room, they put out afternoon snacks, like small pots de creme and Caprese Stacks, tea and coffee. Flavored water dispensers are located throughout the Lodge as well.
One of the new activities The Lodge at Woodloch is offering is Forrest Bathing also know as Shinrin-Yoku.  No, you don't go into the deep woods and take a bath (yes...I did think that at first, lol). Forrest Bathing is actually a very popular practice in both Japan and Korea and it has a lot of science to back up its claims. It is a relaxed, slow, and mindful way of walking that has many proven health benefits. You go out with a guide (Josh) for 90 minutes to 3 hours, and give yourself over to the experience. You unplug, slow down, connect with nature and look inside yourself a bit. I am soooo not a yoga, pilates, "crunchy" kind-of girl, however THIS...THIS was amazing and I want to do it again and again and again!
I am a hyper person by nature...always have been, my heart has always beat too fast as well. Walking in the woods is something I have always been attracted to and done often, however I have never done it slowly...and with a guide that makes it really interesting with invitations given along the way for quite reflections and possible discussion as a group. What a difference, that made. I told Josh and my Forrest Bathing companions, that ¾ of the way into it. I couldn't feel my heartbeat...which for me...is very unusual, I always feel it due to my situation. I was SO relaxed...I stayed that way for about 3 days...truly. I was way more relaxed and calm that I ever am. It was wonderful. One of my favorite parts of my experience was picking up a stone, carrying it with me and placing into it something I have been carrying around that I needed to let go of. I was the last to place my stone in the forrest. It felt good. One of my Forrest Bathing companions (we were a small group of 4), had tears over what she let go...It felt really good to her to let go of something, and for me as an observer, my heart went out to her and it made the whole experience that much more impactful.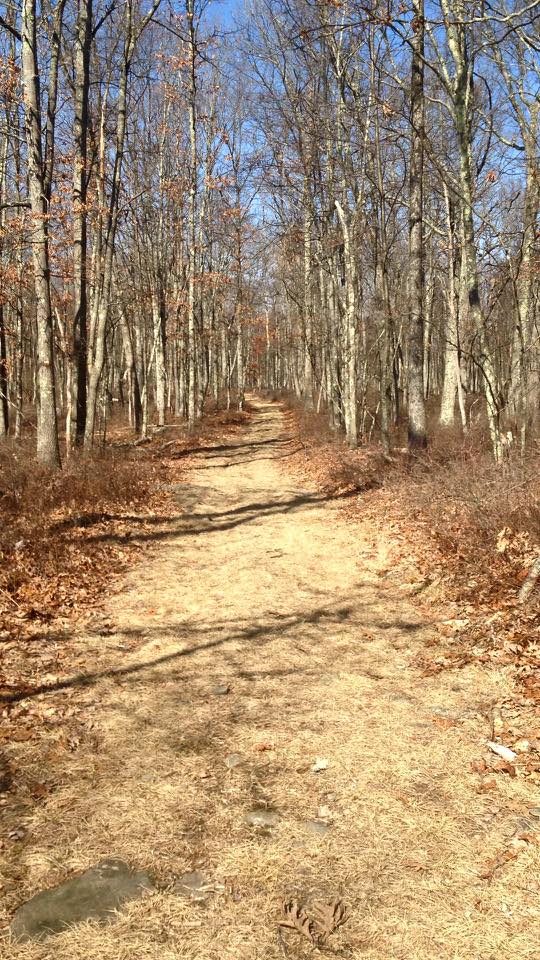 The Japanese art of "forest bathing," is comprised of contemplative walks through the woods that reconnect the individual with nature and can lead to decreased stress, natural mood elevation and even a stronger immune system. Forrest Bathing has been recognized by the Japanese government since 1982 and has been endorsed by the Forest Agency of Japan as a means of improving quality of life.
I would need to do a whole post dedicated to Forrest Bathing tp get across to you just what it entails and how impactful it can be...All I can say is Josh from Woodloch is great at leading small groups out and I highly recommend you give it a try if you visit.  Make it the first activity you sign up for...and take me with you!!
Woodloch begins their Forrest Bathing Season in April.
I give everything about The Lodge at Woodloch two thumbs up. Whether you want to get away on your own, with girlfriends, your mom or sisters or your husband. Woodloch is a perfect place to stay! If you are in that area, and you want a day pass after a treatment or two, you can make that happen...make sure you stay for dinner...Dinners at Woodloch are like having food from the show Top Chef...beautifully composed dishes that are really delicious that you wouldn't typically make at home.
Try this Carrot Coconut Ginger Bisque, it's easy to make, tastes fantastic and holds up perfectly. Share a container with a friend! It's dairy free and gluten free.
The Lodge at Woodloch offers weekday specials as well, so check out everything and plan your trip...You are welcome!! I already promised my 11 year old daughter that I would take her there for her 16th birthday...She is counting down the days!
Here is their recipe for the Carrot Coconut Ginger Bisque...and no, for you coconut avoiders, you can't taste coconut...Try it!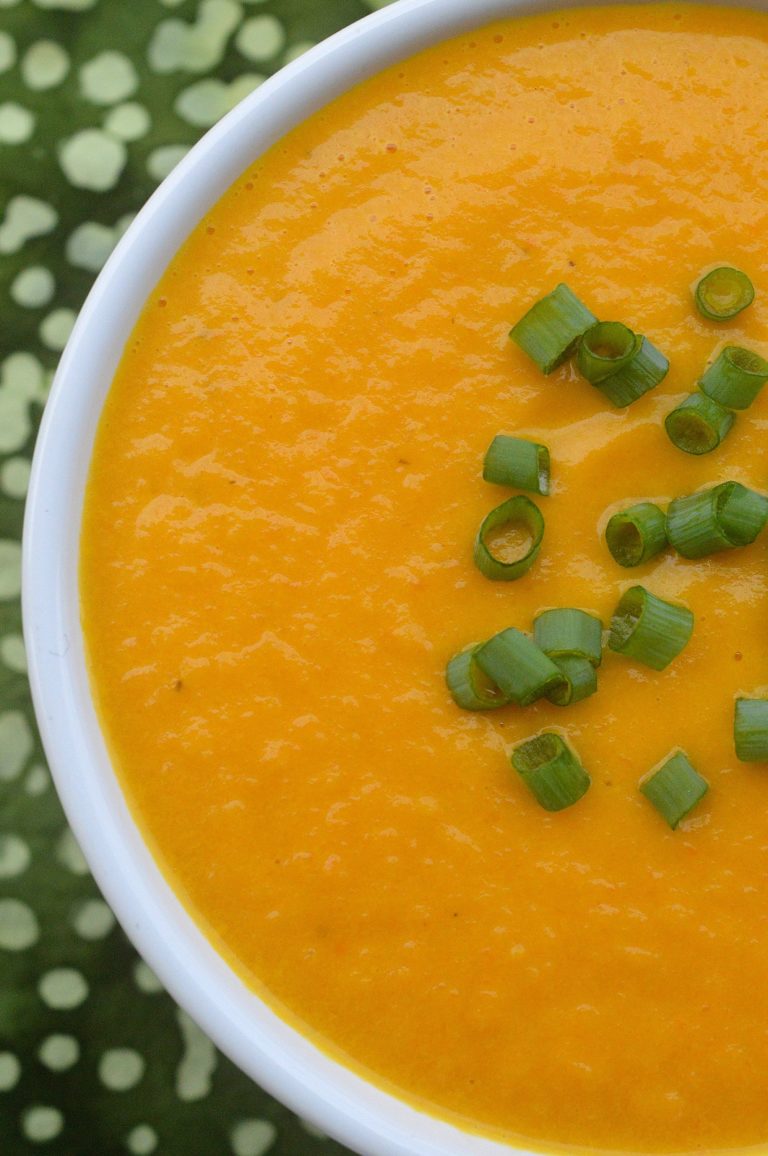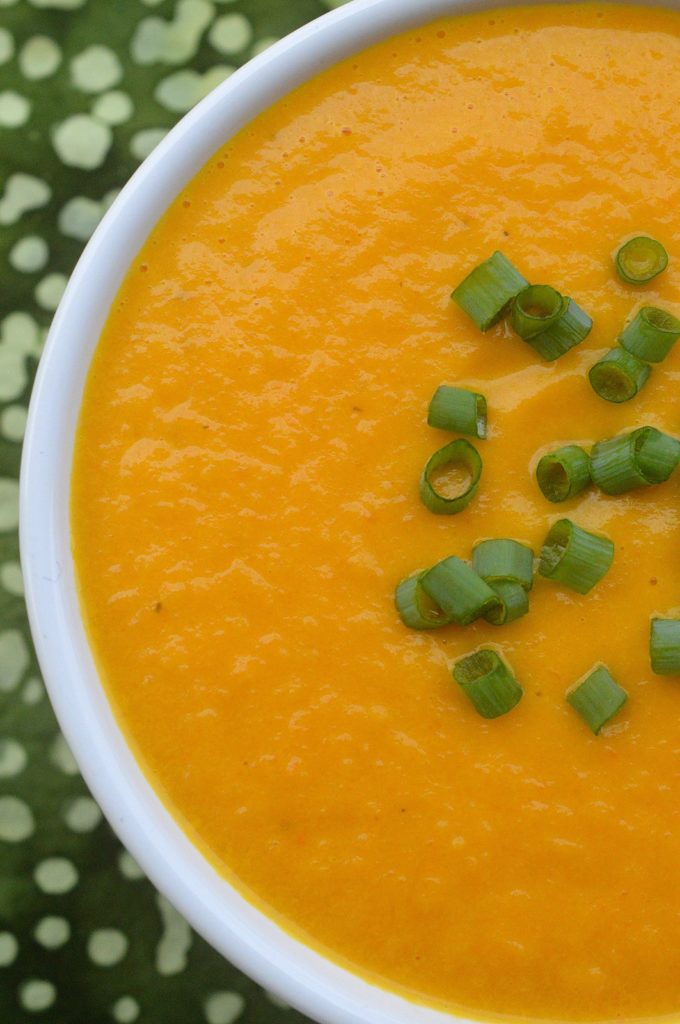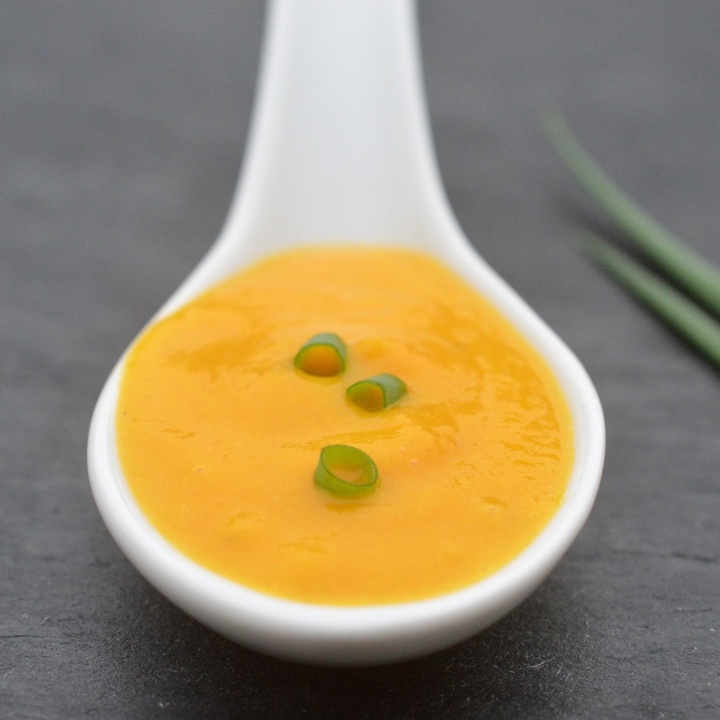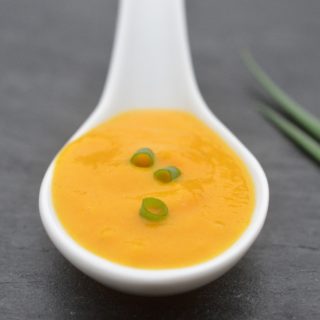 Carrot Coconut Ginger Bisque - The Lodge at Woodloch
Ingredients
3

pounds

carrots

peeled and small diced

1

large onion

small diced

2

tablespoons

grapeseed oil

vegetable or olive oil will work too

2

cloves

roasted garlic

minced

1-2

tablespoon

peeled and grated ginger

1

teaspoon

curry powder

½

teaspoon

salt

a few dashes fresh black pepper

1

can coconut milk

2

cups

carrot juice

2

box

32 oz. Rice Dream Rice Milk

1

tablespoon

honey or maple syrup
Instructions
In a stockpot over low-medium heat, cook the carrots and onions in the grapeseed oil for 7 to 10 minutes; cover and stir occasionally.

Cook the onions until soft.

Add the garlic, curry powder ginger, salt, and pepper; sauté for 1 more minute.

Add the 2 cups of carrot juice, coconut milk and cover, bring to a boil.

Lower the heat and simmer 20-25 minutes, or until the carrots are tender. Add the rice milk and bring to a low boil.

Turn the heat off. blender to puree the soup; and add it back to the soup pot.

Add the maple syrup and stir. Serve hot.
Notes
I have made this soup with and without the curry powder, both ways were delish!
Follow me on Tik Tok for 1 minute videos