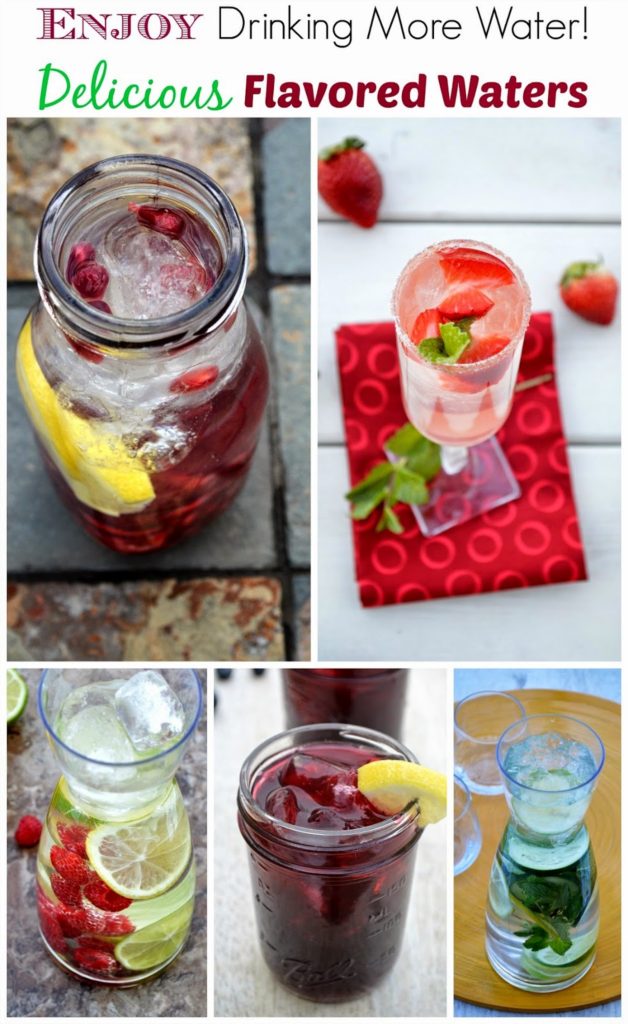 As promised, today I have more waters for you to try! I am trying to drink more water and so far, I am doing well with that particular resolution. My daughter Samantha (10) on the water wagon as well. She has it down to 2 favorites. Next week Samantha will share her favorite flavored water with you as well as a fun tip to help you and your family drink more water.
Here's the thing…is this rocket science…nope! It's inspiration! It really is fun and flavorful to mix up your water choices. It keeps it interesting and you drink way more water that usual. First, you put a little effort into it right…so you don't want your efforts to be wasted so you drink down.
Second, by filling pitcher with your fruit-flavored concoctions, you know what your goal of water for the day is to drink and you watch the pitcher go lower and lower, getting you closer and closer to a successful-water-drinking-day! Yeah us!


Last week I posted these two beauties – Strawberry & Mint Water and Pomegranate & Lemon Water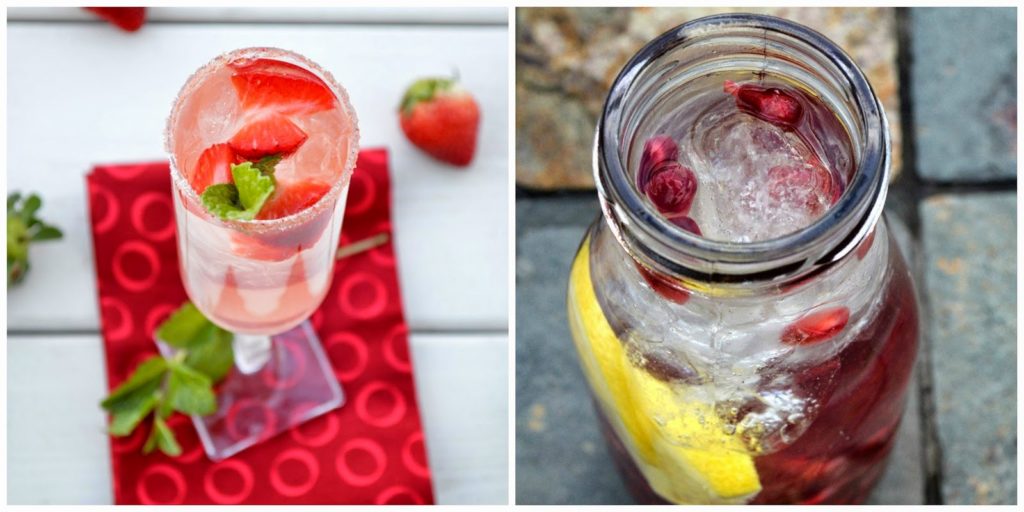 Yesterday I posted these two on Jo-Lynne Shane's Lifestyle Site where I am a recipe contributor – Blueberry Water (my favorite!!) and this Lemon, Lime & Raspberry Water aka Everything Water (named by my daughter, lol).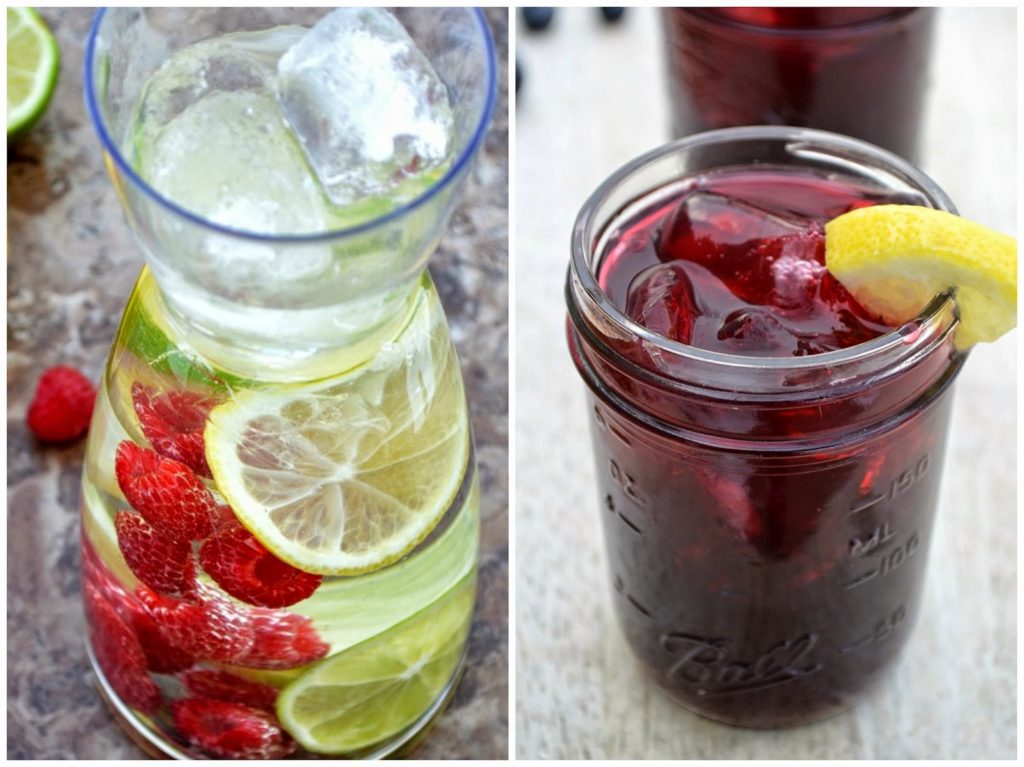 Today I want to share a Cucumber & Mint Water, which I have to say that I did not think I would like very much…but man is it delicious and refreshing, I was happily surprised! This water gets infused quickly, however be sure to drink it all in the same day by day 2 its not the same.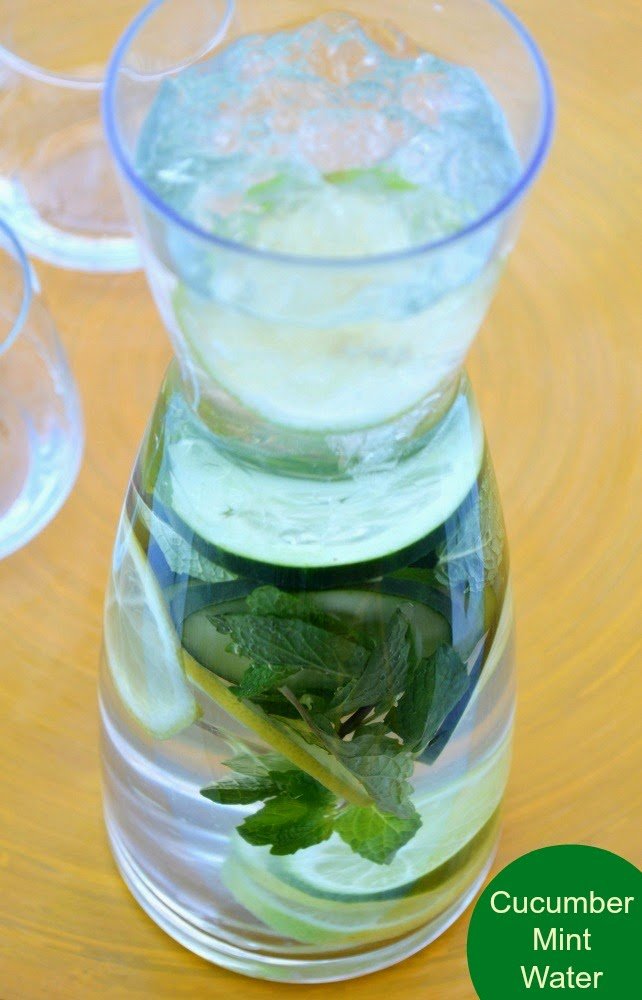 This simple Citrus Water has a nice hit of flavor, naturally and your getting some Vitamin C as well…not too shabby!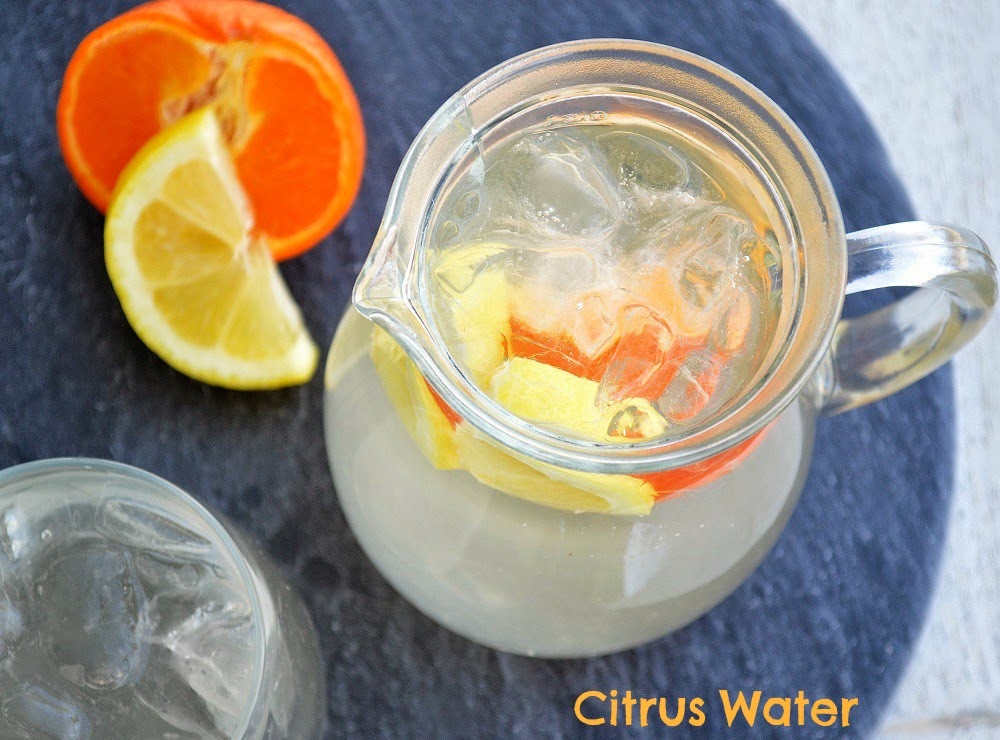 In my opinion the colder these waters are the better they are…on very cold days I have taken to keeping my waters in our garage which gets colder than our fridge (yum!!) or you can simply enjoy them over ice.
See you next week for another very flavorful water from Samantha as well as a tip or two to help you drink more water & have a healthy 2015!
Cucumber & Mint Water
64 oz of cold water
1/2 a large cucumber, sliced into thin rounds
3 thin slices of lemon
A handful of mint
Combine the above ingredients in a large pitcher, allow it to sit 30 minutes before enjoying. If you are a big fan of mint, muddle the mint in the water a bit first before adding the cucumbers.
Citrus Water
64 oz cold water
2 oranges
1 lemon
1 lime
Place water in your pitcher, squeeze whole orange into your pitcher, squeeze in half of the remaining orange. Slice the other half of the orange and add it to your pitcher. Slice off a few slices from your lemon & lime and add to the water, squeeze in the rest.
Depending on the size & sweetness of your orange and your taste preference you may or may not want to add in 1-2 TBS of simple syrup or not. Simple syrup is just equal parts sugar and water. Simply stir the sugar into hot water and stir until its dissolved, then add to your pitcher if you choose.


Colleen's Notes: Any time you are floating fruits and vegetables in something you intend to drink, its a very good idea to buy organic. Either way, be sure to was the skins of everything you are using before adding them to your waters.
Cheers to a healthier you (and me too)!!