Fire the grill for this easy weeknight meal of Grilled Honey Mustard Chicken Sausages & Vegetables!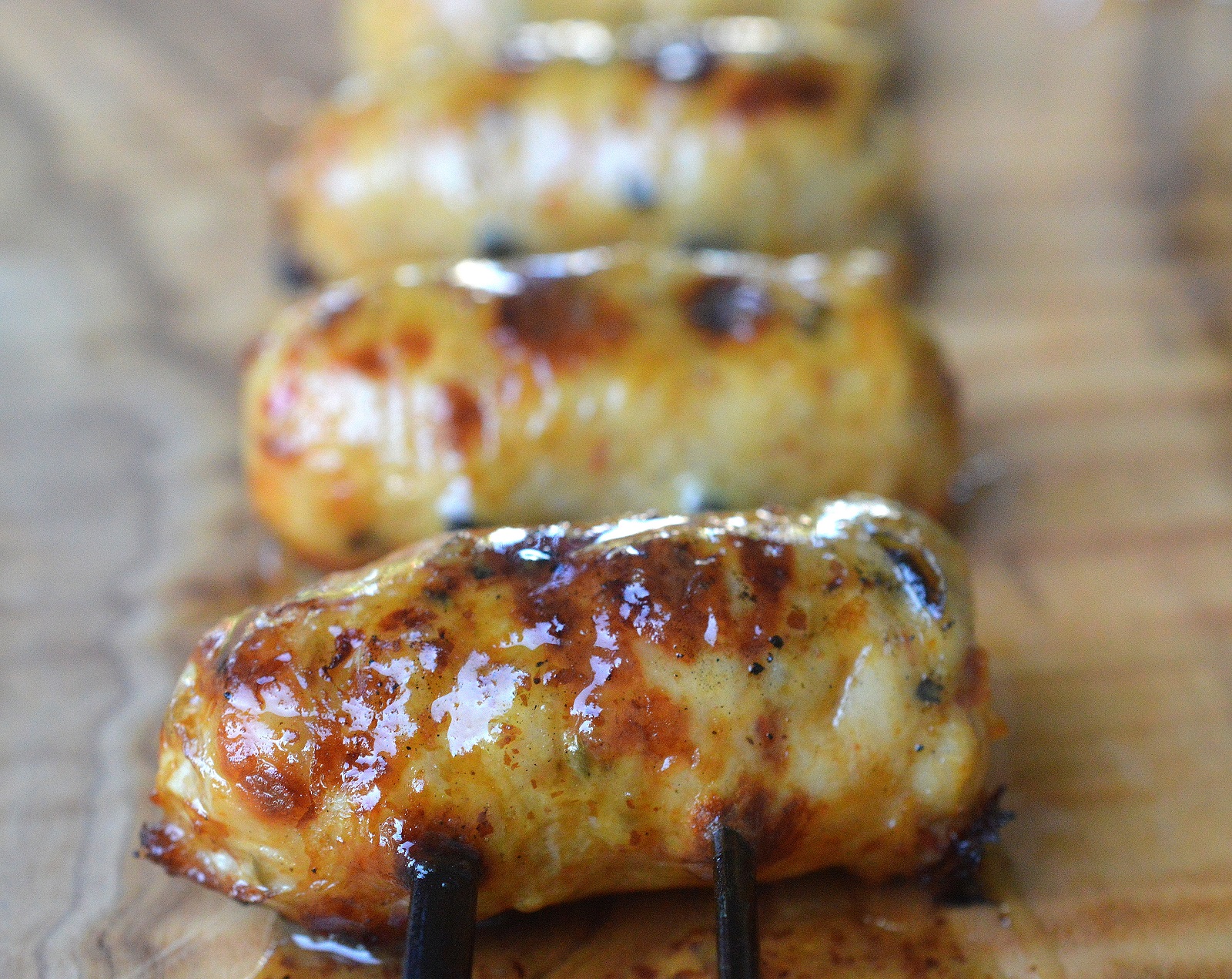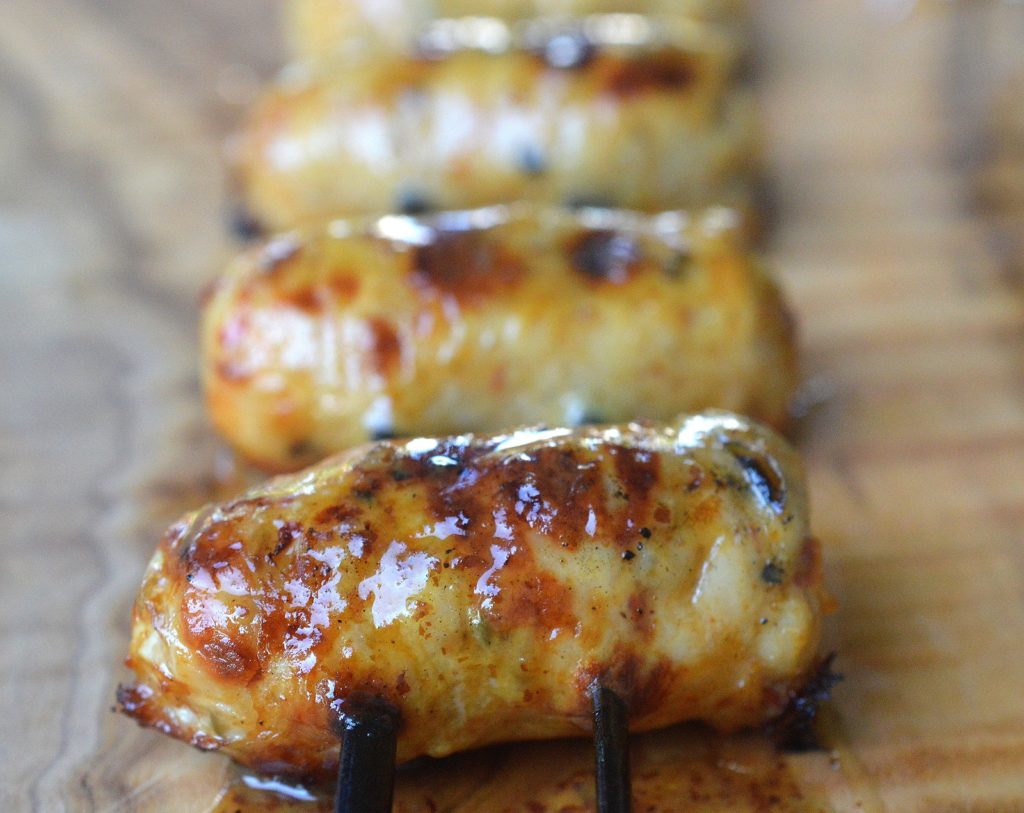 To me, food hot-off-a-grill is as good as it gets!  Simple to spectacular...I am all over it!
I was sent a few packages of First Fresh Chicken Sausages to try out. I was intrigued to try First Fresh Sausage because they are all natural, use no MSG, are white meat and have less fat than typical sausages. I tried out the Hot Italian Chicken Sausage, Mild Italian Chicken Sausage and the Original Breakfast Chicken Sausage Links.
I am a huge fan of chicken sausage, I love the texture and flavors. As a matter of fact, there is a place about an hour from me that makes a variety of fresh chicken sausages and I beg my sister about 5-6 times a year to get me some! I have had a hard time finding good quality chicken sausage. A big box grocery store I frequent has a variety of fresh chicken sausages displayed in their case, however I am disappointed with both the dryness and blandness of it. I also have yet to find a brand in the refrigerated section that I enjoy.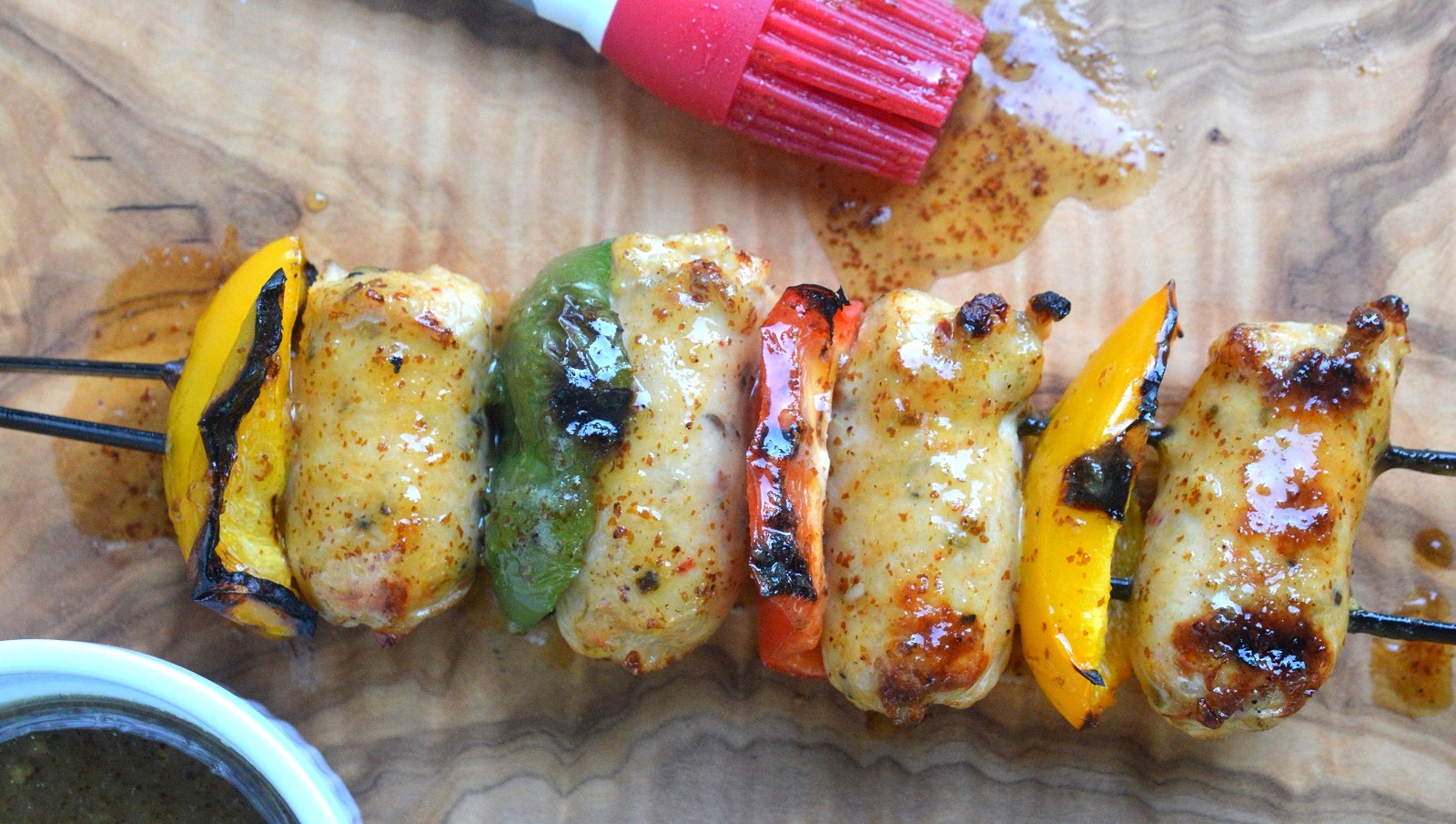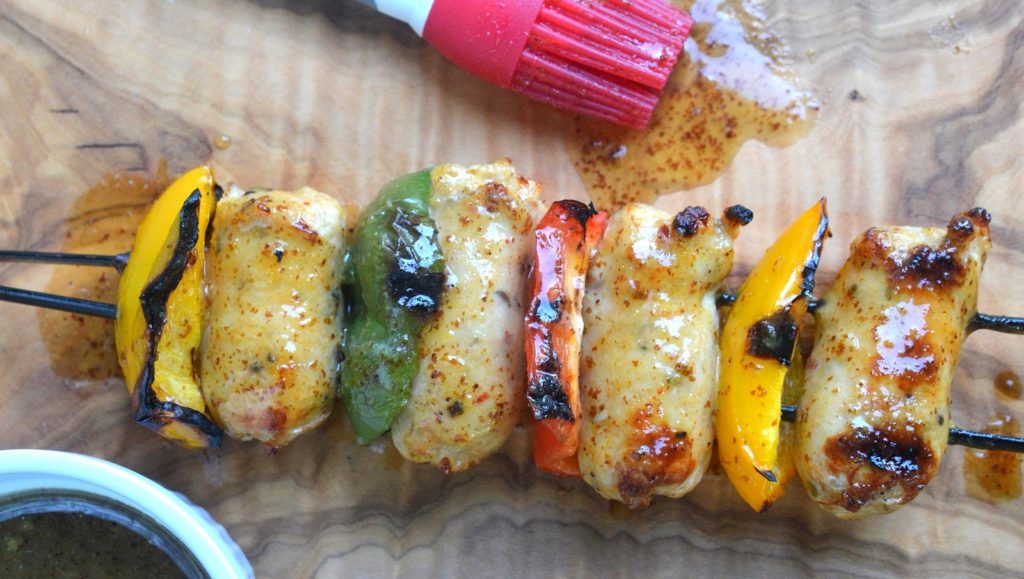 That was not the case with First Fresh, I lean towards spicy flavors and I really enjoyed the hot Italian sausages, so did my husband and son. Meanwhile my daughter ate up the mild chicken sausage. And we all ate the breakfast sausages. First Fresh has additional varieties and products as well. I have my eye on the Chicken Sausage with Habenaro Cheese...Yum!!!! You can check out the First Fresh product line, HERE, as well as 10 reasons to choose chicken, HERE.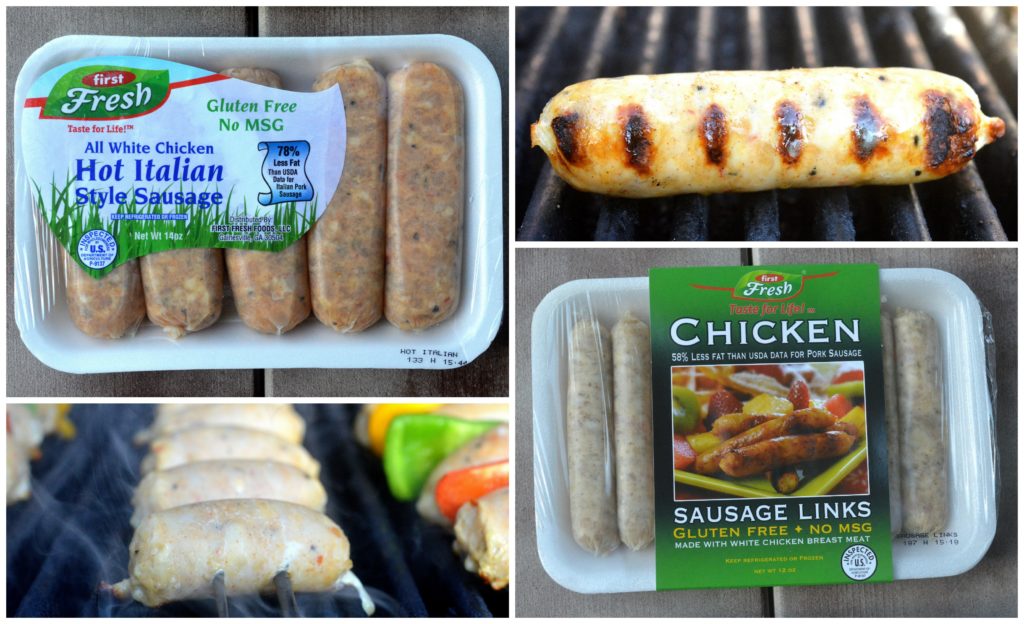 First Fresh hails from Georgia. They put quality and taste at the top of their list when it comes to their products and their products contain no added hormones, MSG, or gluten – just fresh chicken and delicious seasonings. Love that!
Since becoming a food blogger, from time to time I get introduced to new brands or brands I had yet to know of. I turn down many opportunities when I feel something isn't right for me, my family or my audience. I have to say that First Fresh is one product I am thrilled to have been introduced to. The second they become available in my area, I will be a customer!
To locate where First Fresh is sold near you visit the the First Fresh locator.
Since the Italian Style Sausages were so good all by themselves, I decided to dress them up just a bit with a family favorite, Honey Mustard Sauce. I really want to thank whomever the first person who was the genius to mix honey and good quality mustard together! Such a great flavor!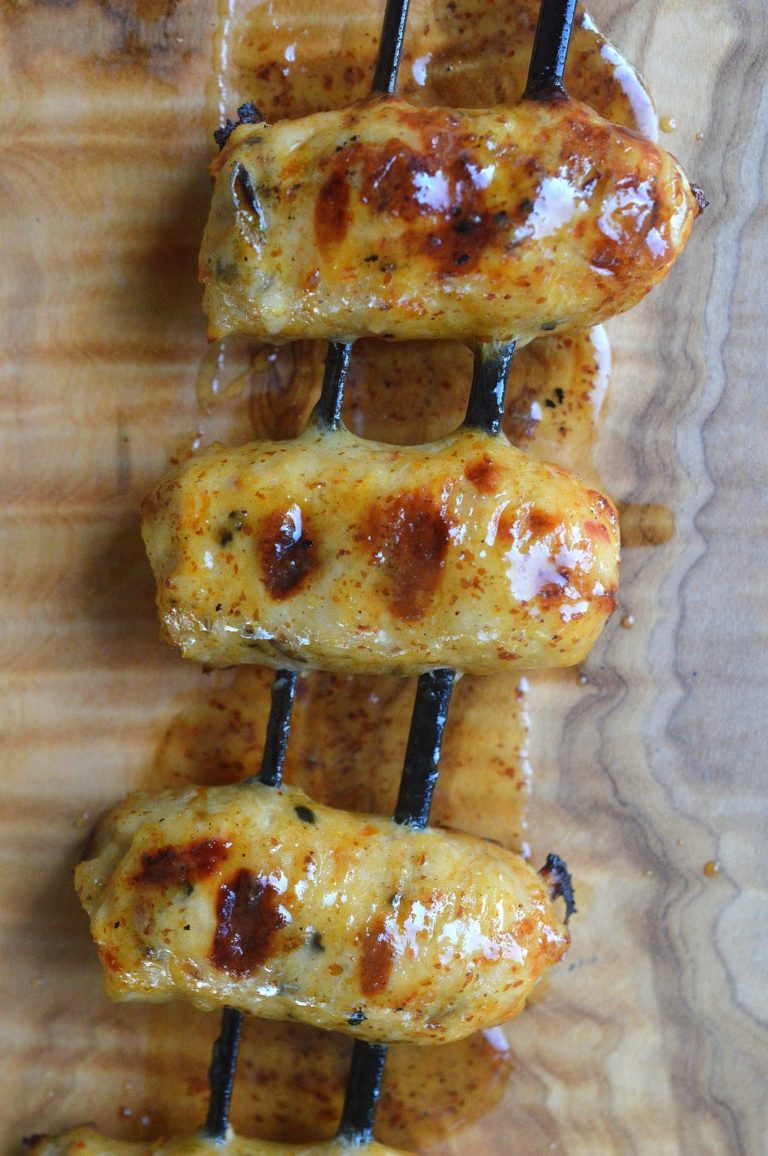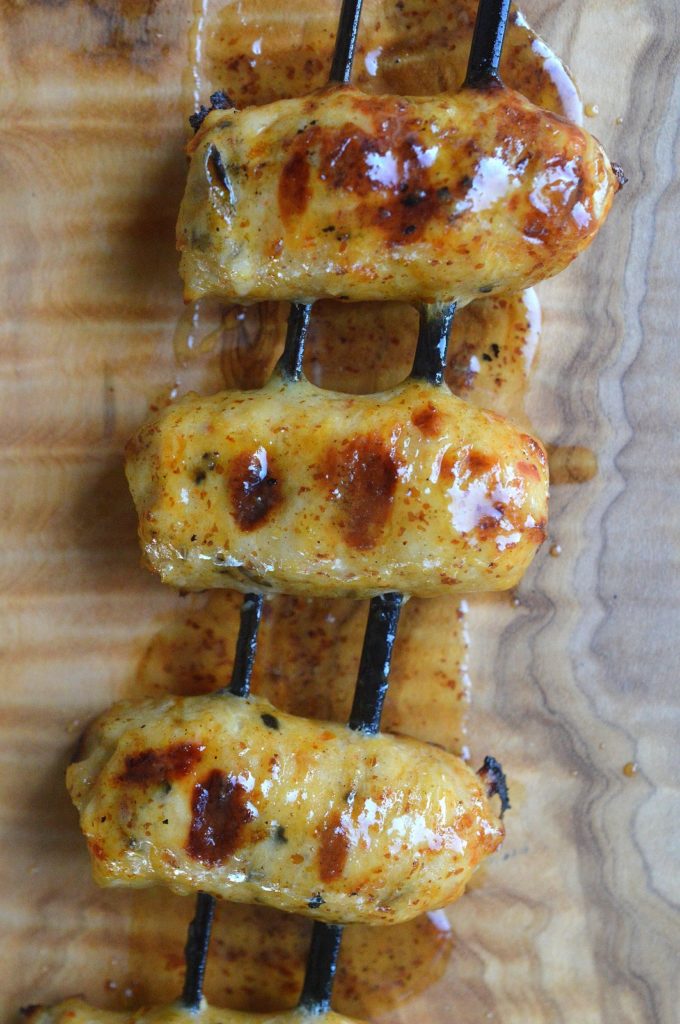 I fired up the grill, cut my sausages in half, cut up some colorful peppers as well as some onions. Gave them all a brushing of the honey mustard sauce and cooked them up!  I brushed them a few more times and gave them a nice glaze when I pulled them off the grill. We had the sausages, veggies and Jasmine rice, we happily feasted!
I love a dinner that everyone will eat, and this right here was one of them! My daughter is allergic to most meats and only eats chicken, fish and some bacon. First Fresh is a great new find for her!
I skewered some of the sausages with peppers, some by themselves and the onions I skewered separately to get the cook on them we enjoy.
Grilled Honey Mustard Chicken Sausages & the veggies made for a great weeknight dinner, and we had some left over for lunch the net day, bonus!!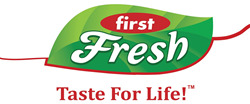 I hope you give this a try and that if First Fresh Sausage is in your area, that you scoop some up!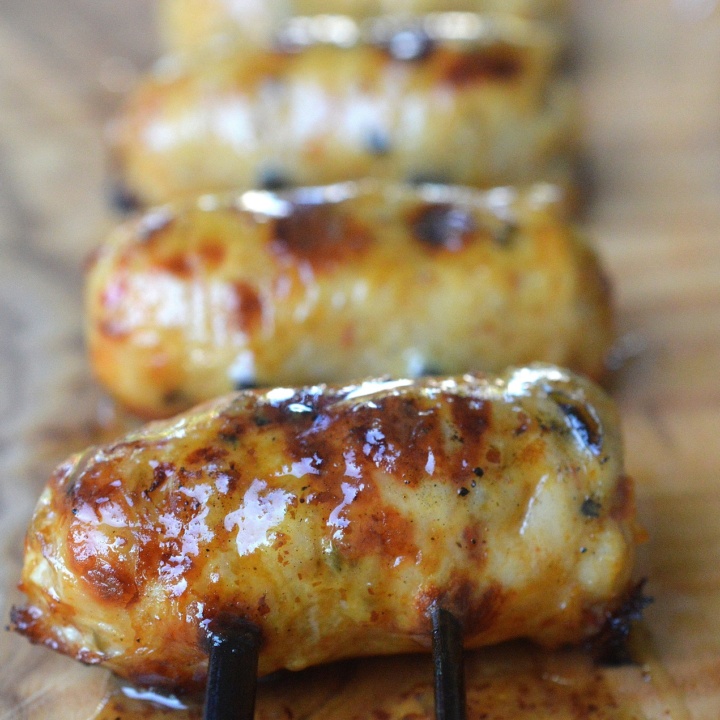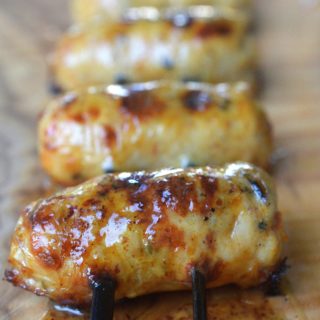 Grilled Honey Mustard Chicken Sausages
Ingredients
¾

cup

honey

½

cup

grainy Dijon

I like Grey Poupon Country Dijon the best for this

2

pounds

First Fresh Italian Chicken Sausage

3

peppers

whichever colors you enjoy

1

large Vidalia onion
Instructions
Combine the honey and the mustard in a small bowl and stir vigorously until smooth. Taste and adjust for your preference of honey to mustard ratio. Reserve 30% of the mixture in a small bowl for the final glazing (you don't want to cross contaminate after brushing the raw chicken).

Cut your sausage into halves with kitchen shears or a knife (easier to do if the sausages are cold or semi-frozen) and set aside.

Cut your peppers into 2 inch segments, cut your onions into quarters.

Skewer your onions on their own metal skewer.

Skewers some sausages in their own skewer (I like using 2 skewers for stability).

Skewer sausages and peppers intermittently (same 2 skewer method if you like).

Oil your grill.

Heat your grill to med-high, then place skewers onto the grill, just before you flip, brush with the honey mustard, repeat a couple of times. Once you brush your sausages and vegetables you are best cooking over indirect heat to avoid burning due to the honey). Keep at watch on them,

Chicken sausages cook much faster than other meat sausages. Don't overcook or they will be dry. 10-12 minutes should do it.

Remove from grill, brush with the reserved honey mustard sauce and serve.
Follow me on Tik Tok for 1 minute videos
Enjoy!