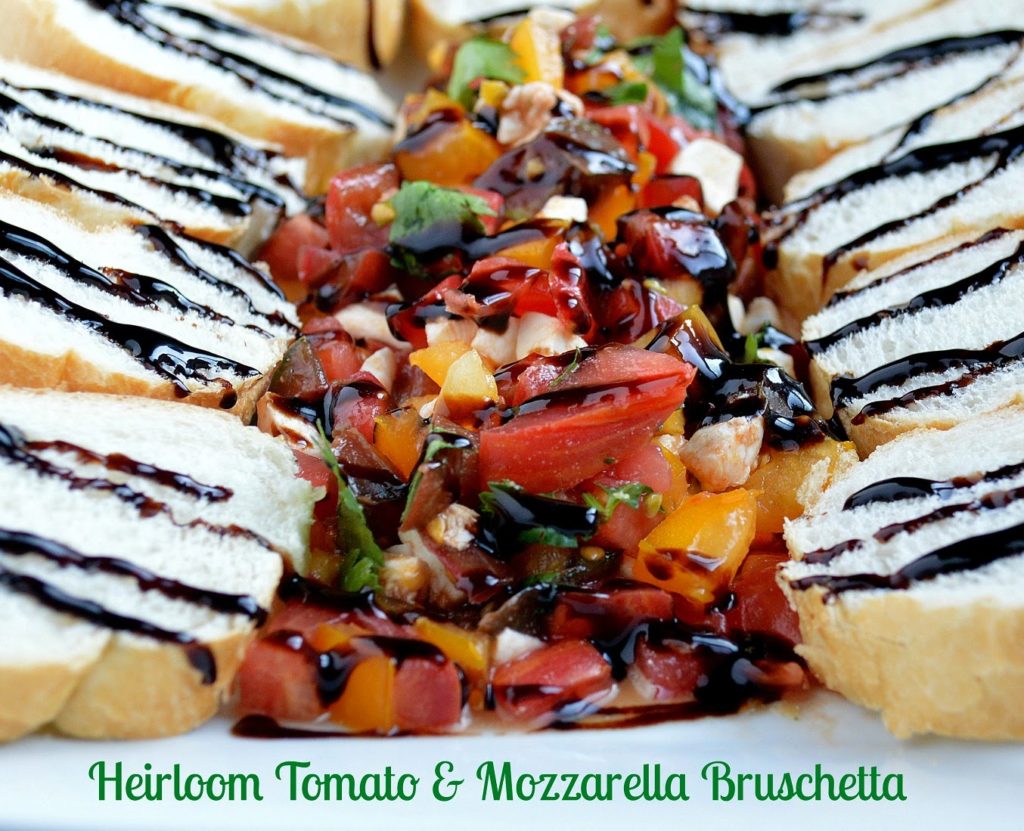 Summer is here and tomatoes are getting better and better!  Here on the east coast, specifically Pennsylvania and New Jersey, we are just coming into our tomato season,  Right about now through mid-September I for one will be eating as many tomatoes as humanly possible!  When they are this good…I just can't get enough of them!
Last week, I was at our Local Whole Foods in Jenkintown with my kids (9 & 12) when I spotted some absolutely gorgeous Heirloom Tomatoes.  One of my favorite things about grocery shopping with them is how much they can learn…especially at Whole Foods.  I love showing them various fruits and vegetables…asking them if they know what they are and or what might they make with it.  At Whole Foods, an extra perk is that many items in the produce section have signs telling you where they come from…so in addition to learning about their food and where it comes from…they get a little geography lesson as well…if their mom is on the ball that day that is!!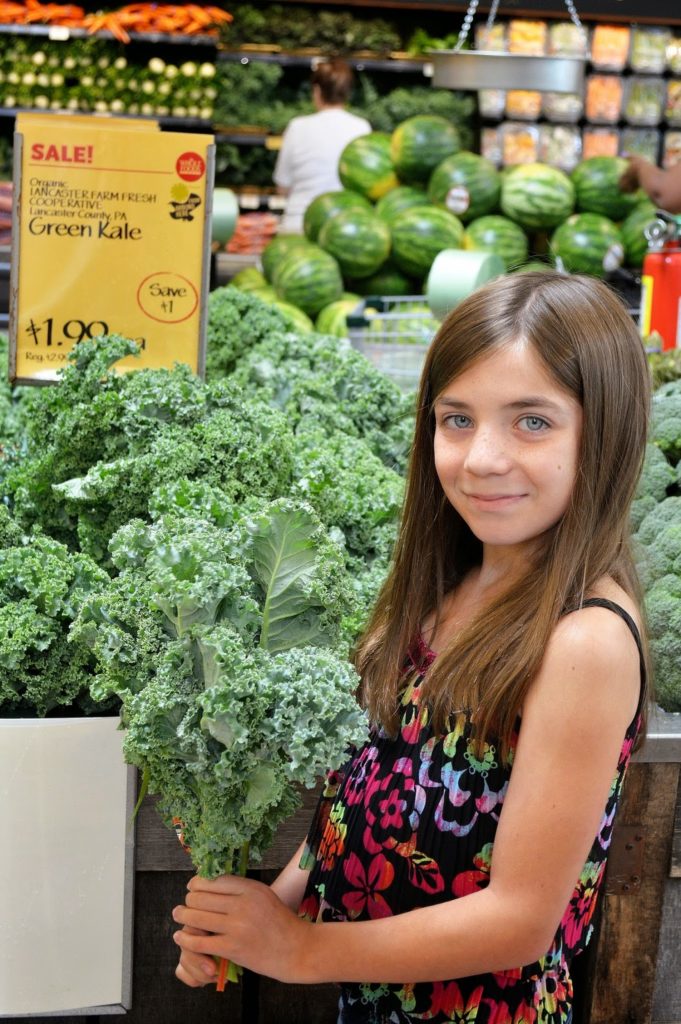 I KNEW as soon as I spotted those Heirlooms that I HAD to make something special with them!
I decided to dice them up, add a few simple ingredients and add in some beautiful mozzarella cheese I had also purchased that day!
SO I put my kids to work in the kitchen, one helped me chop the tomatoes and the other worked on the mozzarella.  My daughter also picked some fresh basil…we lightly toasted bread and the next thing you know my family was inhaling this gorgeous Heirloom Tomato & Mozzarella Cheese Bruschetta!  I may or may not have gotten the lions share…hey…tomatoes were involved AND balsamic glaze, what was a girl to do??
Grab some heirlooms while you can and get some of this into your life…or your belly as fast as you can! 
This is the second in a six-part series involving Whole Foods Market, I was compensated to do this post however as always all opinions are my own.


Heirloom Tomato & Mozzarella Cheese Bruschetta
3 large heirloom tomatoes of mixed variety
1 cup diced mozzarella cheese
1 TBS olive or grapeseed oil
A dozen or so basil leaves snipped
Kosher salt & pepper to taste
Balsamic glaze
A loaf of crusty bread
Gently dice your tomatoes and place them into a mixing bowl.  Add in your mozzarella, oil, basil and spices. Toss to combine. Slice and toast your bread to your liking (I like mine with just a hint of crunch).  Arrange bread & bruschetta on a platter, drizzle with the balsamic glaze and serve…oh and try not to eat the whole darn thing yourself!!
Enjoy!!